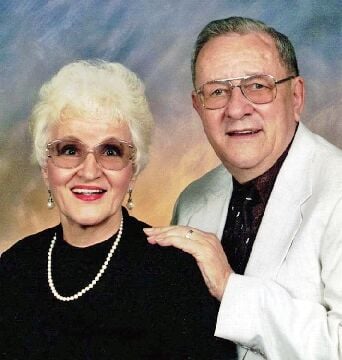 Jack and Pearl (Ridley) Gagnon were married August 28, 1954 at St. John's Catholic Church in Portland, Maine. They were neighbors sharing a back fence when Pearl noticed the skinny 117 lb Jack, "There's a boy I can add weight to." Pearl was late for her own wedding when she left the bridal bouquet at home. Poor Jack thought he'd been "stood up." Their Air Force career took them to Kansas, Connecticut, Spain, France, and Germany, before returning to Georgia then Alabama where Jack retired. They now live in Omaha with their daughter. They have 4 children Roberta (Bobbie) Riggle, Patricia Mullis, Richard Gagnon, James Gagnon and John Gagnon. They have many grandchildren, great grandchildren and great-great grandchildren. Happy anniversary and much love from family and friends!
Be the first to know
Get local news delivered to your inbox!