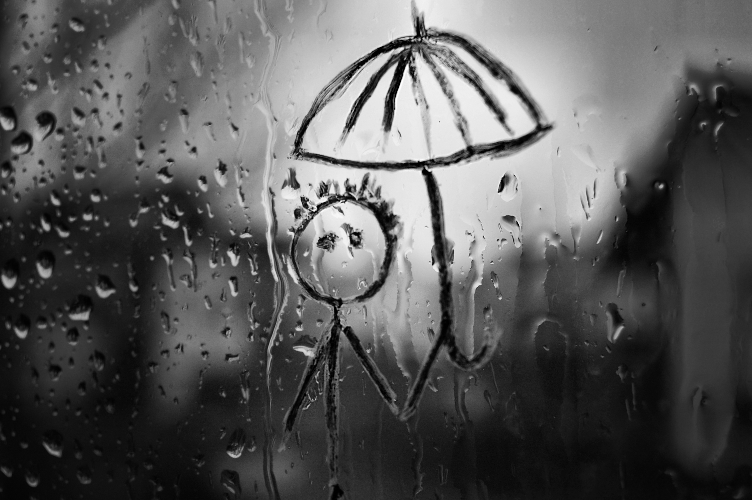 Lots of kids are scared by storms.
The noises and flashes. The feeling of having no control, of being powerless, can create high anxiety.
Your children may get emotional, withdrawn or hyper-excited, depending on how they cope with fear and uncertainty. They may want to stand by the window to watch the storm, or incessantly talk about the hail and wind ransacking their swing set or treehouse.
Children respond differently to severe storms. Parents can help their kids weather the storm by being calm and using safe habits.
When the sirens blare and your family takes shelter in a basement or safe room, you can prevent all-out panic while waiting for the storm to pass. Use an electronic device to keep track of the storm but keep the sound down so kids don't get overwhelmed by constant reports.
Teach kids ahead of time what is expected during emergencies. Kids should know where to go and what to do once they reach your safe room.
Have a bag full of kid-friendly items to keep your children busy and comforted during the storm. Books, games and songs are an effective way of distracting children from obsessing over what's going on outside. If you forget books, have your kids take turns retelling their favorite story. Or ask them to makeup new stories to share. Play charades, ask trivia questions or sing songs. You can even ask your kids what they'd like to do to feel better. The more you can refocus their thoughts away from what's happening outside, the fewer meltdowns and freak-outs you'll see.
It's also important to offer your children as much reassurance as they need. Remind them that they are in the family's "safe" space. Gently redirect them when their words or thoughts turn back to their fear of the storm. Remember, your children learn by experiencing and watching, so they will learn how to cope with stress and anxiety simply by seeing how you respond.
If your child is anxious or fearful during thunderstorms, here are a few things you can do:
» Offer reassurance with hugs and words.
» Be empathetic and understanding. Don't dismiss your child's feeling with scolding.
» Ask your child what will make him or her feel calmer (wearing earphones to block out the noise, take deep breaths, building a fort from furniture and blankets to crawl inside).
» Teach the science behind thunder and lightning. Knowledge and understanding can make things less scary and give your child a sense of control.
» Teach your child how to stay safe (go inside when lightning strikes, don't stand under trees or large objects, stay out of water).
» Remember that lots of kids at some point in life are scared of storms but that fear usually evaporates as they get older. If their fear get worse seek help with a professional.