Everyone knows Oprah, but who knows that the second-wealthiest black woman in America is a native of Omaha?
This week Catherine Hughes, chairwoman of Washington, D.C.-based Urban One — the nation's largest distributer of radio, TV and digital programming for black audiences — returns home.
"Omaha is my village," she said in a phone interview. "Everyone wants to come home, and I'm thrilled to be coming back."
Hughes, who grew up partly in a north Omaha housing project, will take part in events Thursday and Friday — an honorary street-naming, a keynote speech at the Empowerment Network's "Rebuilding the Village" conference and a humorous roast in her honor at the Omaha Press Club.
Three weeks later, she will join Oprah Winfrey on June 7 in the nation's capital for a Women's E3 Summit, referring to empowerment, entrepreneurship and engagement.
The summit coincides with the opening of an exhibit at the Smithsonian's African American Museum of History and Culture, "Watching Oprah: The Oprah Winfrey Show and American Culture."
The road from Omaha was long, and along the way she became the first African-American woman to chair a publicly traded corporation. In simple terms, she credits her Midwestern work ethic and her good fortune at "recognizing opportunities and blessings."
In Omaha, she grew up as Cathy Woods, daughter of William and Helen Woods, who moved the family from the projects to a home at 32nd Street and Paxton Boulevard.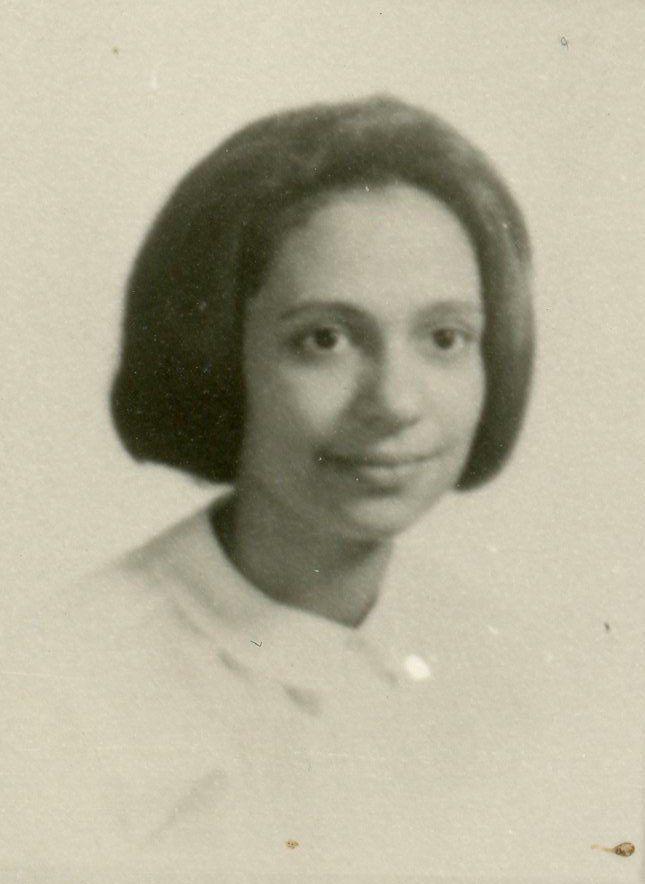 Her father was the first African-American to graduate with an accounting degree from Creighton University. He had chronic health problems and died at 45. Her mother, now 94, gave Cathy a transistor radio for her 8th birthday, and she fell in love with media.
As a teen, she sold classified ads for the Omaha Star newspaper and worked under its legendary owner, Mildred Brown — an experience Hughes says shaped her philosophy of the responsibility of black-owned media.
An Omaha Star paperboy, five years younger than Cathy, named Johnny Rodgers became the 1972 Heisman Trophy winner at Nebraska. He will be among the roasters at the Press Club event.
"We've been friends forever," Rodgers said. "She's one of the nicest women and now, ha, the richest woman I'll ever know."
One of Hughes' roasters will be lifelong friend Theresa Glass Union, mother of TV and movie actress Gabrielle Union. "Theresa and I grew up together," Hughes said, "and Gabrielle is just like her mother, a sweetheart."
For high school, the future head of a media empire attended Duchesne Academy. She said that was only because the Rev. John Markoe, a Jesuit priest and civil rights activist, arranged for her tuition to be paid.
By graduation in 1964, she was newly pregnant. The Jan. 30, 1965, birth of her child, Alfred Liggins III, became her "impetus to achieve."
She attended Creighton and the University of Nebraska at Omaha, and began her radio career in Omaha at KOWH-AM, a station owned by African-American professionals.
As Catherine Liggins, she later became executive director in Omaha for Project Equality, which encouraged companies to practice nondiscrimination in hiring.
Her marriage to her son's father was short-lived, and in the early 1970s she moved to Washington for a job at the new school of communication at Howard University. She later held management positions at the school's radio station, WHUR, greatly increasing ad revenue.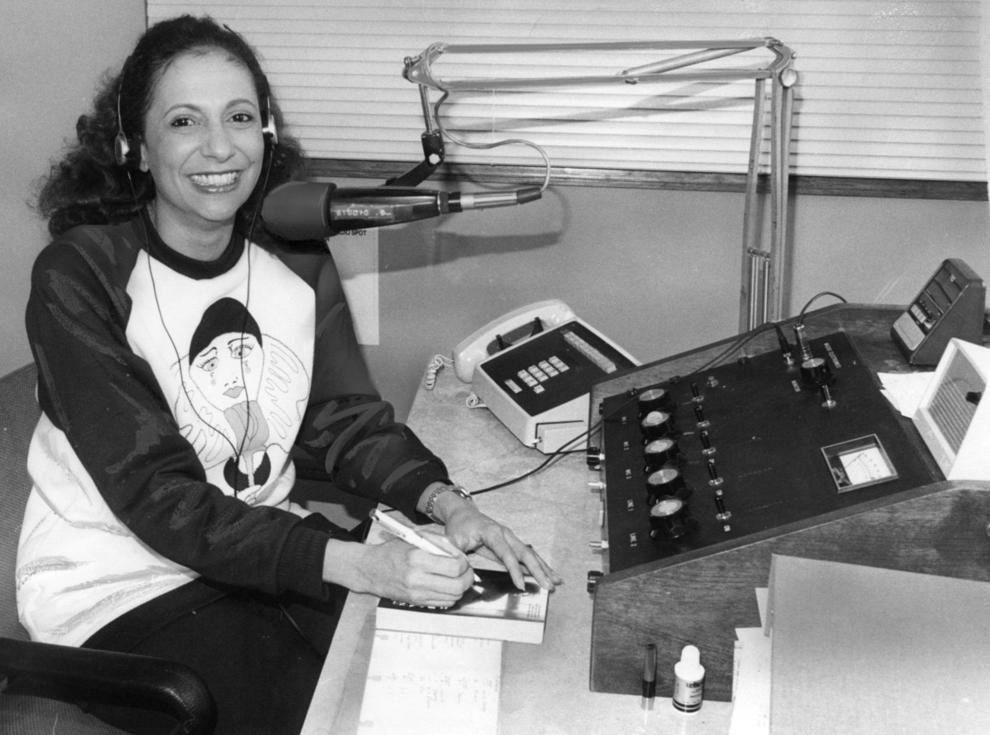 In 1979, she bought her first radio station, WOL-AM, at times sleeping at the office and then serving as morning-show host. By the mid-1980s, the station was profitable and she had become a leader in Washington's black community.
Just before her 40th birthday that year, she gave an interview to Cate Peterson of The World-Herald's Washington bureau, now Cate Folsom, editor of our editorial pages.
"My first goal in buying this radio station," Hughes said, "was not to make money. My goal was for it to make the Washington community a better informed and enlightened black community."
She expanded her radio holdings nationally under the name Radio One, and in 2004 created TV One. Today, including digital, the multimedia company is known as Urban One, and her son — a graduate of the Wharton School of Finance at the University of Pennsylvania — is CEO.
For Cathy Hughes, getting started took persistence. To finance the purchase of her first station, she told Black Enterprise last year, she visited 32 lending institutions before the 33rd gave her a loan.
She started her media companies to give a voice to the black community. Information is power, she said, but "by the time black folks got the information, it was black history, not current events."
Hughes (long ago divorced a second time and still single) has visited Omaha often over the years but not recently. A back problem had kept her from flying, she said, though surgery has resolved that.
On Thursday, the Johnny Rodgers Youth Foundation and the City of Omaha will honor her with a noon street-naming ceremony at the Fontenelle Park Pavilion. TV and movie actor John Beasley of Omaha will speak.
Vickie Parks of Omaha, an organizer of the event, said Hughes is being honored not for her wealth but for her character.
"She is an excellent role model for every young African-American single mother," Parks said, "for what you can achieve from humble beginnings."
On Friday, Hughes will headline the Empowerment Network's all-day economic conference at the Hilton Omaha downtown. That evening, she will be roasted as the Press Club's 157th "Face on the Barroom Floor," a tradition dating to 1971. For reservations, call 402-345-8008.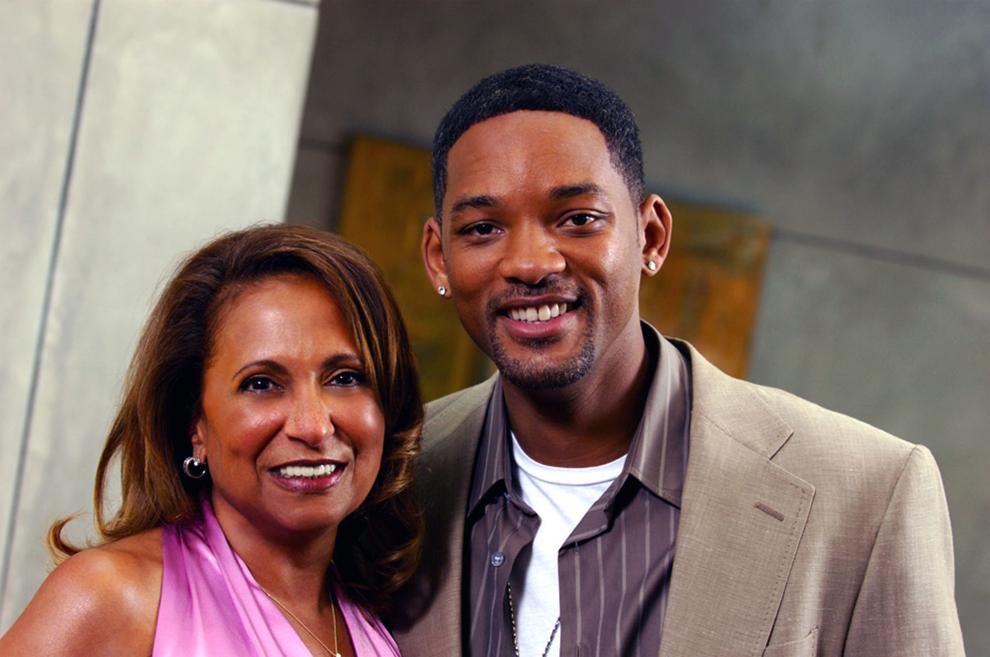 Besides Theresa Union, her other roasters will be Elmer J. Crumbley, retired Skinner Magnet School principal; Dr. Blandina Rose Willis, president of Humanistic Solutions; and Al Goodwin, retired development director for the Omaha Economic Development Corp.
Catherine Woods Hughes said she has stayed in touch with Omaha, partly through reading The World-Herald. The first black woman inducted into the Advertising Hall of Fame, she has received many honors, from Ebony magazine and others, since leaving her hometown to work in the newly established school of communication at Howard University.
A year and a half ago, the historically black college in the nation's capital announced a new name for the school — the Cathy Hughes School of Communications.
As she prepares to return to her "village," Hughes smiled and doubted that the nuns at Duchesne more than a half-century ago could have predicted her success.
"I ran my mouth too much," she said. "They would be shocked."
Still a Catholic churchgoer, she said she is grateful for her life's blessings and will attend Mass this weekend at St. Benedict the Moor Church on North 24th Street.
"I love the fact that we get on our knees," she said. "We should all get on our knees, thank God and say our prayers."