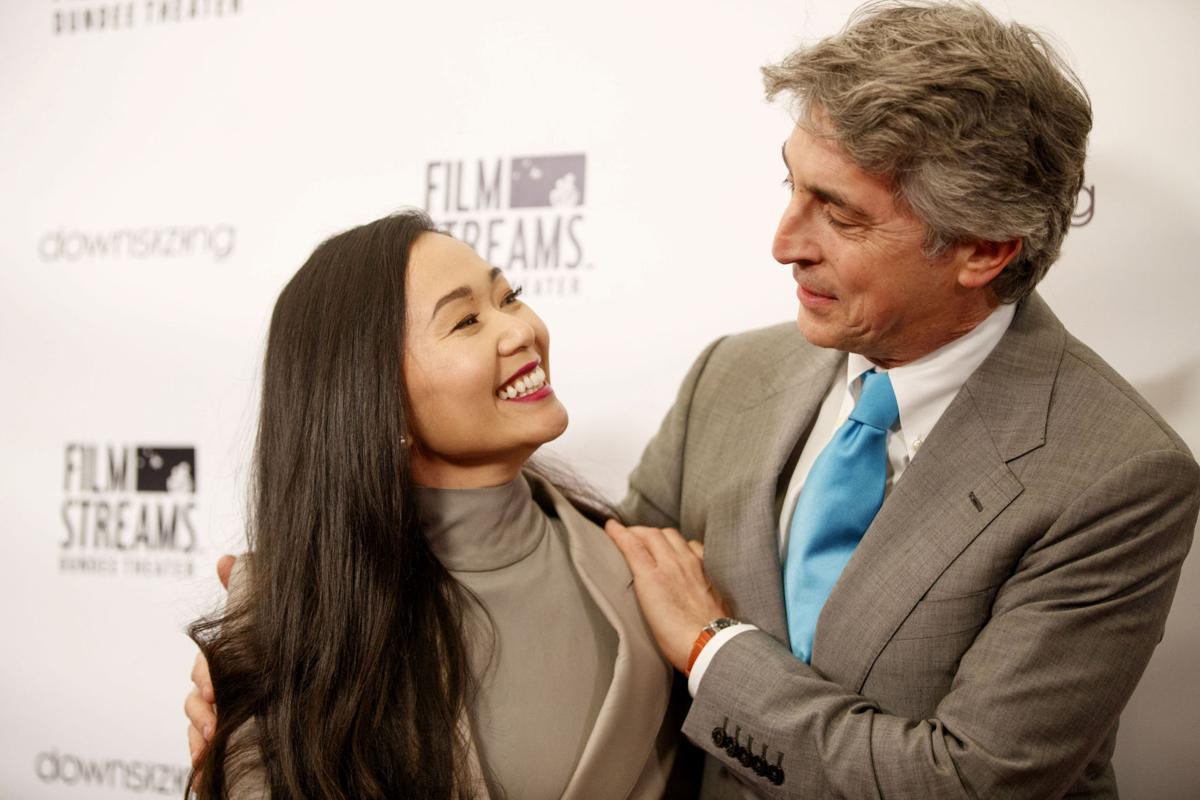 In his youth, Alexander Payne often walked four blocks from his home to the Dundee Theater. Last weekend he did so "just because I could."
Before the film was shown to about 300 people, mostly donors to the theater project, Payne focused on the preservation of the 92-year-old movie house.
"Look at where we are and what we did," he said. "We're in the Dundee Theater, and collectively we've made sure it's going to be showing great movies for the next thousand years."
Everyone laughed at the two-time Oscar winner's hyperbole, but the theater — saved because of its purchase by philanthropist Susie Buffett's Sherwood Foundation — enjoys a new life under the nonprofit Film Streams, of which Payne is a board member.
Among those stopping by was Susie's dad, investor Warren Buffett, who lives blocks from Payne's mother. Like Warren, Alexander still lives in Omaha.
Though he was away a lot for the making of the movie, Payne said on the red carpet that he's happy to be back among friends in a community where "more of our time is our own — the same errand that takes three hours in a larger city can be done here in 45 minutes."
Daughter of 'boat people' is 'Downsizing' star
Matt Damon, Kristen Wiig, Christoph Waltz and others in "Downsizing" are movie stars, but Payne said actress Hong Chau steals the show and should get an Oscar nomination.
The daughter of Vietnamese postwar "boat people," she was born in a refugee camp in Thailand and raised in New Orleans.
As an actress who started with background roles, she said on the carpet, she especially appreciates how Payne interacts with everyone on the set.
"He treats them with such generosity, kindness and attentiveness that I have not seen from any other director I have worked with," she said. "Alexander Payne started off as my idol, then became my boss, and now he's my friend."
'Frosty the Showman' parody is tribute to Husker coach
Entertainment of another kind came Monday at the Ozone Lounge when big-band leader Mike Girciullo performed "Frosty the Showman," a tribute to new Husker football coach Scott Frost.
"Gooch" and wife Elaine Flaxbeard wrote the parody, and she choreographed seven dancers, each wearing a sweater with a large "N."
Among the lyrics: "Oh, Frosty's our new guy/He's so young and tough and smart./He'll give all he can to his many fans./May he never, ever part."
Readers question headline, but it wasn't a typo
"It should have been 'flounders,' " he said.
Actually, it wasn't a mistake or a typo. But other readers sent emails also questioning "founders."
Founder means to sink, collapse or fail. Farmers, for example, talk of a foundering animal.
Flounder means to struggle clumsily. With a 4-8 record, the "struggle" part would have worked, but it would be unfair to call the football team clumsy.
Hearst honors UNL senior, former World-Herald intern
Marcella Mercer, a University of Nebraska-Lincoln senior from Nebraska City, has won another national journalism award.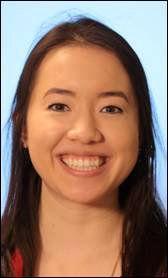 Marcella, who now qualifies for the Hearst National Writing Contest in San Francisco in June, receives a $3,000 scholarship. The UNL School of Journalism will receive the same amount.
A 2017 World-Herald summer reporting intern, Marcella also was a member of UNL's Robert F. Kennedy Award-winning team for its articles on the effects of alcoholism among Native Americans in Whiteclay, Nebraska. For that award, the students bested professional publications.
Creighton Prep mock trial team wins annual contest
About 125 Nebraska high schools compete in the Nebraska Bar Association's annual mock trial contest, and 12 qualified for the finals Dec. 4 and 5 at the Sarpy County Courthouse.
At various times, students argue both sides of a fictitious case.
This year, the plaintiff was a college student with epilepsy who suffered a seizure shortly after viewing a social media post from a student from a wealthy family. The issue was whether the post was sent with the intent of causing a seizure, or by mistake.
Students stay in the same hotel, and lasting friendships are formed among opponents. 
Finishing 12th was Ainsworth, followed in descending order by Bellevue West, HTRS (formerly Humboldt), Lutheran Northeast (in Norfolk), York, Grand Island Northwest, Skutt Catholic, Dundy County Stratton, Gering and in third place, Ogallalla.
In the finals, Creighton Prep met Columbus Scotus, and the state title went to Prep's team: Peter Owens, Graham Laughlin, Isaiah Mueller, Nolan Drain, Patrick Gillaspie, Jaliya Nagahawatte and Dominic Mendlik. Coaches are attorneys Patrick Cooper and Mark Laughlin.