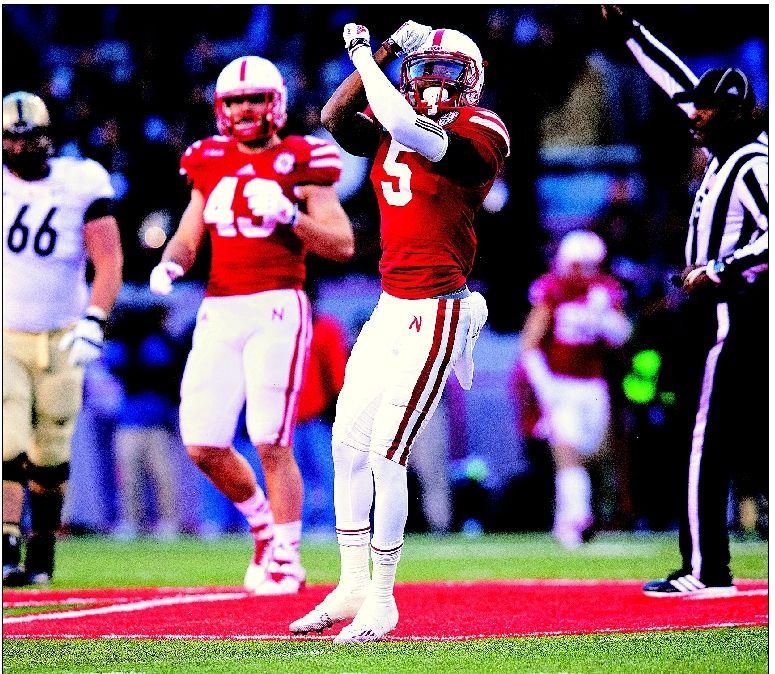 LINCOLN — Nebraska didn't blitz much in its 35-14 win against Purdue on Saturday, but senior cornerback Josh Mitchell took advantage of his chance to rush the quarterback.
NU was credited with three sacks and nine quarterback hurries, though the Boilermakers made the Husker defensive front work hard to find and catch quarterback Austin Appleby.
"He was a good scrambler," NU defensive tackle Maliek Collins said. "He tried to keep a lot of plays alive. They definitely did a couple boots and play-action passes, and just a lot of moving him around to buy time."
Mitchell got two of the Huskers' sacks. Collins had the other, and matched defensive end Randy Gregory with three hurries.
Mitchell came free off the edge on a cornerback blitz during the Boilermakers' final drive in the fourth quarter. Appleby never saw Mitchell.
"I knew he was going to hold it pretty long," Mitchell said. "I just tried not to give away my disguise."
It worked out. Mitchell dropped the 230-pound Appleby for an 11-yard loss. But it wasn't easy.
Said Mitchell: "I just threw my body at him as hard as I could. All 160 pounds of me."
"I just threw my body at him as hard as I could. All 160 pounds of