Courtney Pentland calls school librarians a bargain.
In one position, you have a reading instructor, technology coach and parent advocate, Pentland said, as well as a certified teacher who can find online resources and reading material for students.
"You have all of that in this one person," said Pentland, a board member with the Nebraska School Librarians Association.
The versatility of school librarians and the key role they serve for students is why Pentland, a librarian at Lincoln North Star High School, and others are concerned about proposed changes to the Nebraska Department of Education's accreditation rules that could mean the end for librarians in public schools.
Under the state's draft accreditation rule released in April, school systems would be required to employ only one half-time certified school librarian per district, with an adult or paraprofessional required to supervise each school library.
That's a major shift from Rule 10, the current regulation governing how the state accredits public schools, in which required librarian positions are dictated by school size.
For example, a school with 250 to 499 students is required to have a certified librarian on at least a half-time basis or a person on a one-fourth time basis and a full-time paraprofessional. A school with 500 to 749 students must have a full-time librarian or a half-time librarian and a full-time para.
In short, the bigger the school, the bigger the role a school librarian plays.
But that would all change under the current draft.
Lincoln Public Schools, which has more than 40,000 students and employs more than 60 school librarians, would be required to employ only one half-time librarian for the entire district. The same would apply to Valentine, for example, which has just shy of 600 students.
There are about 700 librarians employed in both public and private schools in Nebraska.
"If those (current) specific requirements are taken out, school library positions will be cut," said Pentland.
In cities such as Omaha, Lincoln and Grand Island that have larger school districts, it could mean the end of librarians in schools, said Chris Haeffner, the director of library and media services at Lincoln Public Schools, speaking as a former librarian.
Haeffner served on a committee of school librarians and others in the field that spent the past couple of years tasked with providing input to the Nebraska Department of Education for revisions to Rule 10.
"We shot for the moon," she said. "We said there should be a full-time librarian for every school."
Haeffner is concerned that many of the recommendations the committee made didn't show up in the state's draft, which she says reflects a lack of understanding about the role of school librarians.
"Our school librarians do way more than check out books," Haeffner said.
Librarians help students hone literacy skills while teaching them about technology, media and information sources and digital citizenship, she said. They're also certified teachers who lead classes and collaborate with what's going on in the classroom.
School librarians also curate collections, purchase appropriate materials, work with cataloguing systems and lead specific classes that help students track down resources both online and in print.
The fight to keep libraries staffed is a nationwide issue, especially in districts looking to cut costs and in states that have similar accreditation rules.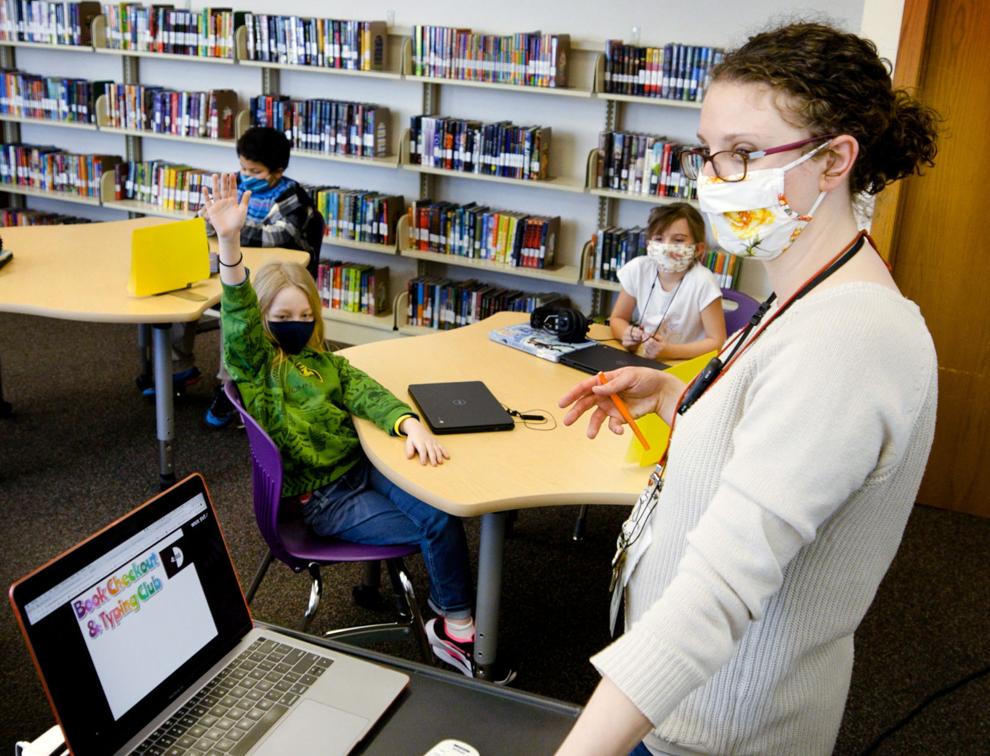 "If you are an administrator who is making the very difficult choice on how to spend your budget, sometimes that hard choice is to cut a position," Pentland said.
At Lincoln Public Schools, Haeffner said she believes the district values the work of its librarians but fears that tighter budgets could mean that those positions, if no longer required, could disappear.
The three proposed rules, which govern approval, accreditation and accountability, were drafted by the Nebraska Department of Education's Office of Accountability, Accreditation and Program Approval at the request of the State Board of Education.
The new rules are meant to better fit the state's public accountability framework, said Brad Dirksen, an administrator in the office who helped oversee the creation of the draft.
He said the language concerning librarians gives school districts more local control.
"Some of the original thought process was to provide flexibility for local school districts to utilize their resources in a way that they see best to serve students in their community," Dirksen said.
The rules would replace Rule 10, which regulates school accreditation for public schools, and Rule 14, which governs approval standards for private schools.
Rule 10 considers more than just staffing when it comes to accreditation, which is granted to schools once a year — it looks at curriculum, student outcomes and other standards. Rule 14 contains the minimum requirements for operating a private school without accreditation, although those schools can opt into Rule 10.
Dirksen said the new language does not mandate a school district to drop down to the minimum if they employ more librarians than required.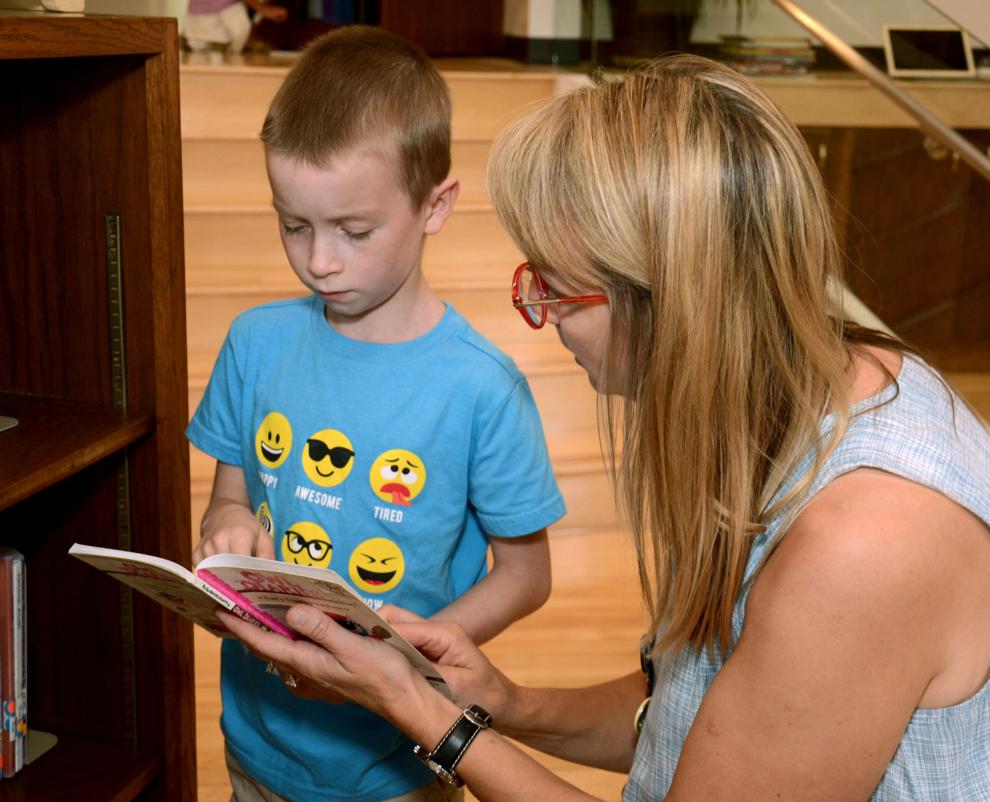 And under the current rules, Dirksen added, private school systems are not required to have a certified school librarian, but would be required to employ at least a half-time librarian under the new proposal.
As part of the draft process, the public is invited to take a survey at bit.ly/3iaA2tA, which is available through June 30.
The state will use that feedback to make any changes to the draft before a formal board hearing in the fall. The earliest the board could take a vote on the proposal is December.
Pentland and Haeffner both said the issue is key to ensuring equal access for all students to a school librarian, no matter the size of their school.
"Our librarians provide windows to the world for all of our students," Haeffner said. "Without a school librarian in every building, not only will instruction be lost to our students, but our libraries' collection in general will fall apart."
---