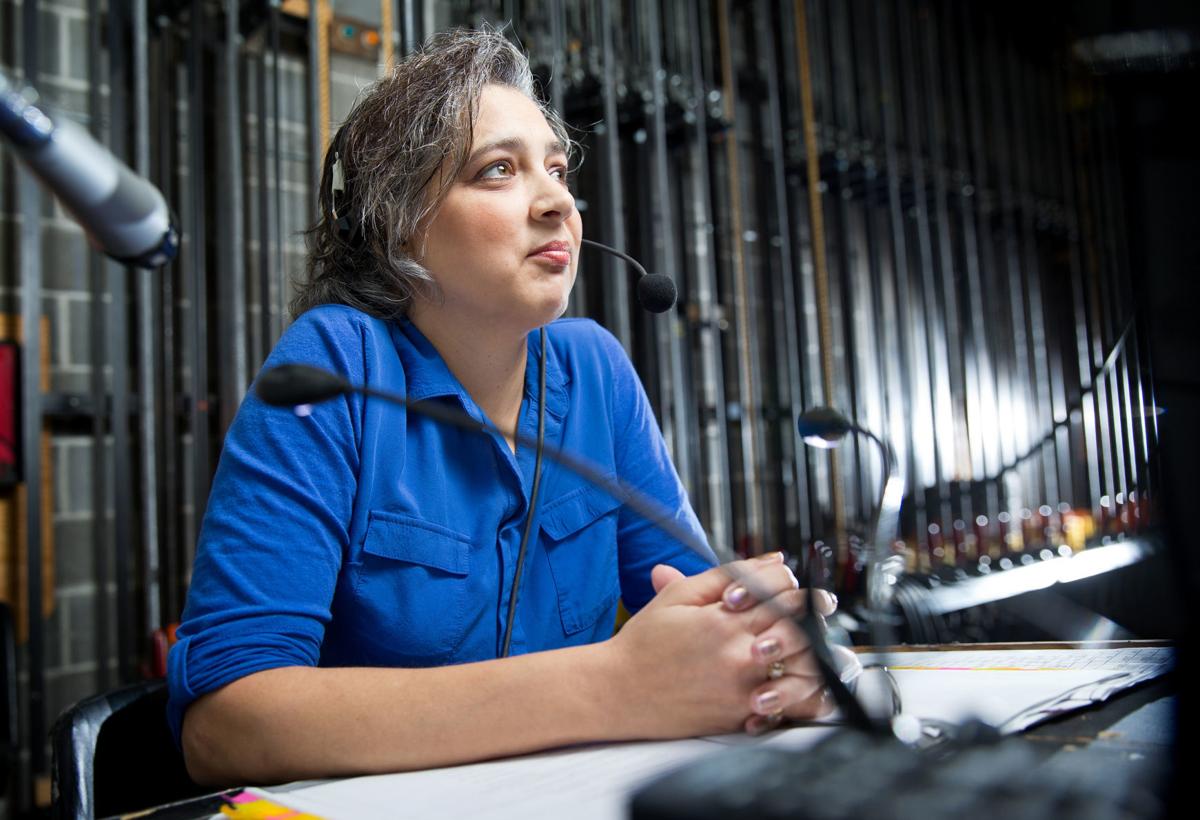 Renovated historic theaters in Chicago and New York have their own troupes of resident performers who offer everything from song to dance to melodramas.
Amy Ryan, executive director of the historic Benson Theatre, decided that was worth emulating.
Her theater's new performing troupe features a diverse group of people who auditioned over the past month. Its first performance will be a radio drama in late March.
Ryan said she's using a grant from the Douglas County Visitor Improvement Fund to operate the troupe, led by two artistic directors, Lara Marsh and Reo Jones. Both of them, plus all the performers, will be paid, a departure from most local opportunities for actors.
The theater's mission is to be a shared community space that presents independent films, music, comedy, poetry, private parties and other events.
"My favorite thing to do is to highlight the local artistry," Ryan said. "I feel like we're doing something mutually beneficial for all involved. The Benson Theatre meets its mission, and artists (in the theater troupe) are getting themselves out there."
For now, performances are at the B-Side, a space next to the theater near 60th and Maple Streets. Renovation of the main theater is awaiting completion of a $2.7 million capital campaign, which includes construction costs and one year of operating expenses. The campaign is in its final phase, Ryan said; $1.5 million has been raised so far. She said both private donors and foundations have been generous.
Sign up for the Go newsletter
This complete guide of local music, movies, dining and entertainment will have you weekend ready.
"The average time to rebuild a historic theater in the United States is 10 years," she said. "This is the fifth year for me saying 'Hey, let's try to save this theater.' "
It's difficult to know when it will open because construction won't start until they have full funding.
In the meantime, the theater is using the B-Side to get a start on its eventual programming, said program director Shelby Audiss. This weekend, for example, the B-Side is hosting the Humans of Tel Aviv Gallery Salon in partnership with the Jewish Federation of Omaha and the Nebraska Writers Collective. The 7 to 9 p.m. event on Saturday will feature Israeli cooking demonstrations and tastings, an open mic and readings of Tel Aviv poet Amos Oz, all for $10.
The new troupe is working on "Internship With a Vampire" by local writer Aaron Michael Loyd. In a radio-style performance, voice actors will perform the script and all the sound effects on March 23, Audiss said. Before that, they will entertain at a reception for the Restore Nebraska conference and don 1920s garb to wander through the Benson First Friday event in character, both next weekend.
Benson Theatre, which opened in 1923, used to be a vaudeville house, so the troupe will have that feel to it, she said, or maybe the feel of a speakeasy.
The group will perform at the B-Side each month, and Audiss anticipates that each show will be in the $10 range. She said they aren't putting a cap on how many people can participate in the troupe because they want a large group of performers to choose from.
Ryan wants to involve as many local artists as she can in the troupe, which she hopes will be around for many years, eventually as a traveling troupe as well. She's not putting many restrictions on the types of shows it presents.
"What is so fun is having the freedom of listening to what people are excited about doing," she said. "I kind of stay out of it and say 'What do we need to do so you can do what you want to do?' ... We're just offering a little comfort for people."
Photos: Our best shots of 2019 (so far)
Take a spin through the best of our staff photos from 2019. The gallery will be updated throughout our journey through the next year.