Maybe now is not the time to play a game where an outbreak sends a city into panic and you must fight to survive.
But I found playing "Resident Evil 3" to be quite cathartic. At least in this game, you can fight your way out of the zombie-ridden Raccoon City.
Zombies are tearing through the city, and only you can stop them. Released earlier this month, this game is a brand-new remake/remix of the 1999 game "Resident Evil 3: Nemesis." There are gorgeous modern graphics and great combat controls, and the game has the same zombie-killing, puzzle-solving, action-packed story you would expect from an entry in the long-running "Resident Evil" franchise.
In this game, you play as Jill Valentine, a former special operative for Raccoon City's police department. Suspended from the force, she's about ready to leave the city in the middle of the night when the T-virus, created by the nefarious Umbrella Corporation, causes a zombie outbreak. Amid all this chaos comes Nemesis, a sort of super zombie monster sent to kill Jill and her colleagues. Nemesis breaks into her apartment building and chases her. And the thing just does not stop.
You'll also spend a short time playing as Carlos, an Umbrella security agent. Jill's and Carlos' stories weave together as they navigate Raccoon City and later search for a vaccine, combating those who want it for their own profit.
This game sets itself apart from other "Resident Evil" titles with its constant, bloody, fast-paced action.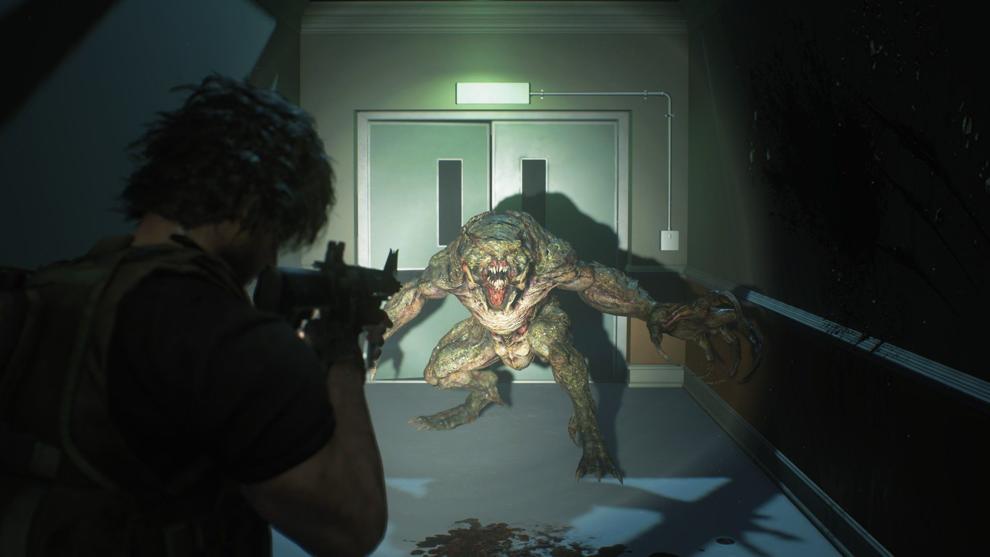 Some iterations in the franchise, namely installments 5 and 6, were a little too action-focused and turned off fans of the series. And while there's lots of action here, it's intermixed with enough exploration and puzzle-solving that it feels at home in the set.
In "Resident Evil 3," you'll fight through the zombie horde, avoid certain death via Nemesis and, perhaps most importantly, manage resources — your backpack isn't that big, there's not a lot of ammo available and you might want to save that first-aid spray until you really need it.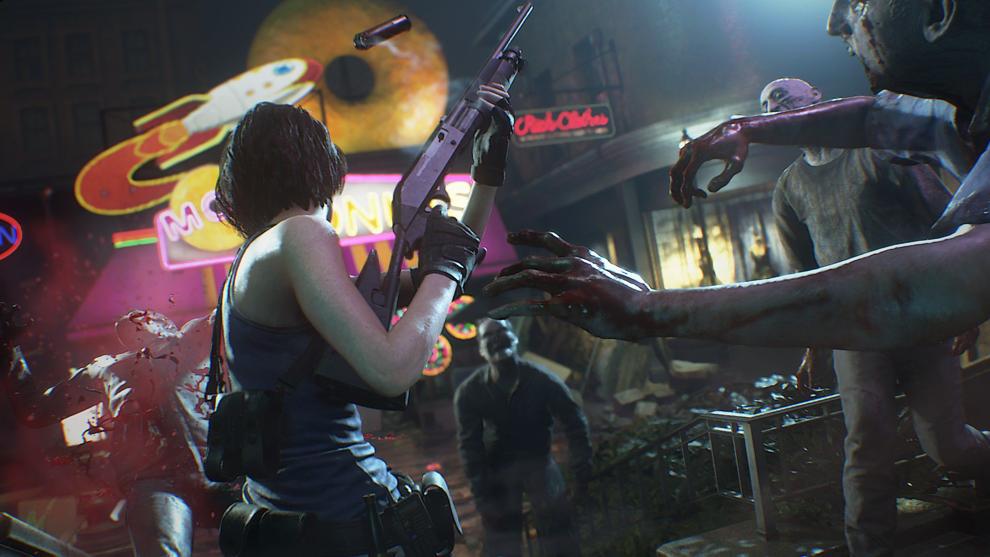 Anything could happen at any time. You do not know when Nemesis will find you, typically bursting through a wall and slamming you to the ground. And that dead body you passed? It may lay on the ground and seem safe until you pass by it again, when it grabs your ankle, pulls you to the ground and sinks its teeth into you. It may even lay idle until you've passed it four or five times.
Another exciting element is Raccoon City itself, which is sprawling. It isn't an open world, but each stage is large and offers multiple ways to navigate it. As you head to your goal (say, get the power turned on so you can restart the subway), you can take any number of paths, often returning to the same location multiple times. Each time you return, there may be new enemies or, because of a tool you found elsewhere, there could be new areas to explore and items to find.
The city set pieces lay the groundwork for unpredictable horror; you never know what's behind the door, even if you've been there before.
The zombie horde is, of course, ever-present, and you'll have to find clever ways to get around them.
Some pointers: Avoiding zombies is often more advisable than shooting them. Once they go down, make sure they stay down. Grenades are helpful with large groups of the undead. And electrifying a zombie will stop it in its tracks.
With all that emphasis on action and streams of unavoidable baddies (namely Nemesis), "Resident Evil 3" is one of the more difficult games in the franchise. I often found my character close to death, hoping the next room would contain a healing item and praying it would be zombie-free. (More often than not, my prayers went unanswered.)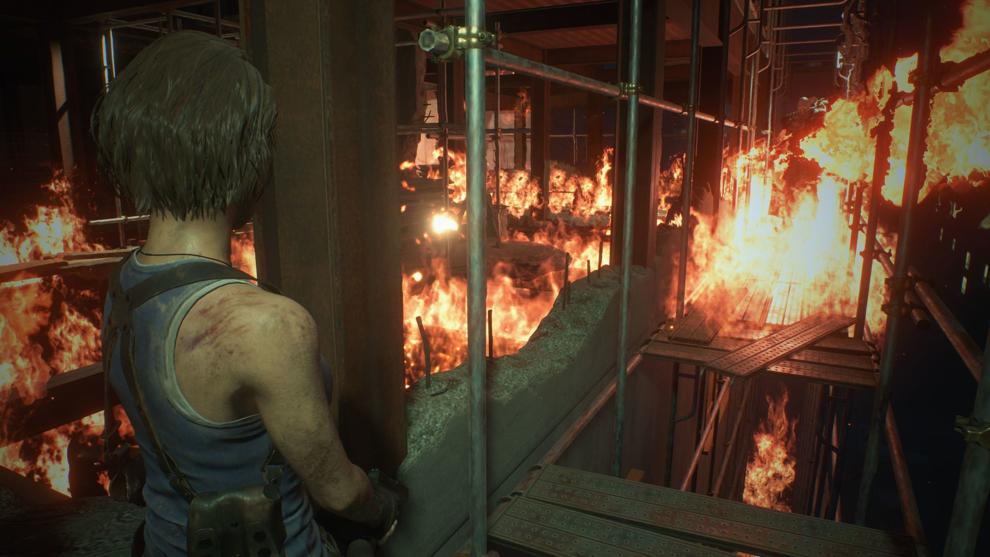 In fact, after I died a good number of times, the game asked me if I would like to switch to its easy mode.
In its "assisted" mode, the game helps you aim. Zombies go down easier. You get more ammo. It even grants you an assault rifle, a weapon you usually have to do extra work and solve puzzles to find later in the game.
I am more of a "Let's have some fun playing games" than an "I want to be challenged playing games" kind of guy, so it worked out better for me. And look, things got easier, but it still wasn't a walk in the park.
About five minutes later, Nemesis burst through a brick wall, grabbed me with its tentacles and slammed my head to the floor, crushing it like a grape.
---
The 15 most iconic cars in movie and TV history
Gallery: The 15 most iconic cars in movie and TV history
The DeLorean - "Back to the Future"

The Batmobile - "The Dark Knight"

Aston Martin DB5 - James Bond

Mach Five - "Speed Racer"

Ecto-1 - "Ghostbusters"

Pontiac Trans Am - "Smokey and the Bandit"

Ferrari 250 GT California - "Ferris Bueller's Day Off"

The Mystery Machine - "Scooby-Doo"

General Lee - "The Dukes of Hazzard"

Christine - "Christine"

KITT - "Knight Rider"

Herbie - "The Love Bug"

The Shaggin' Wagon - "Dumb and Dumber"

The Flintstones car - "The Flintstones"

The War Rig - "Mad Max: Fury Road"