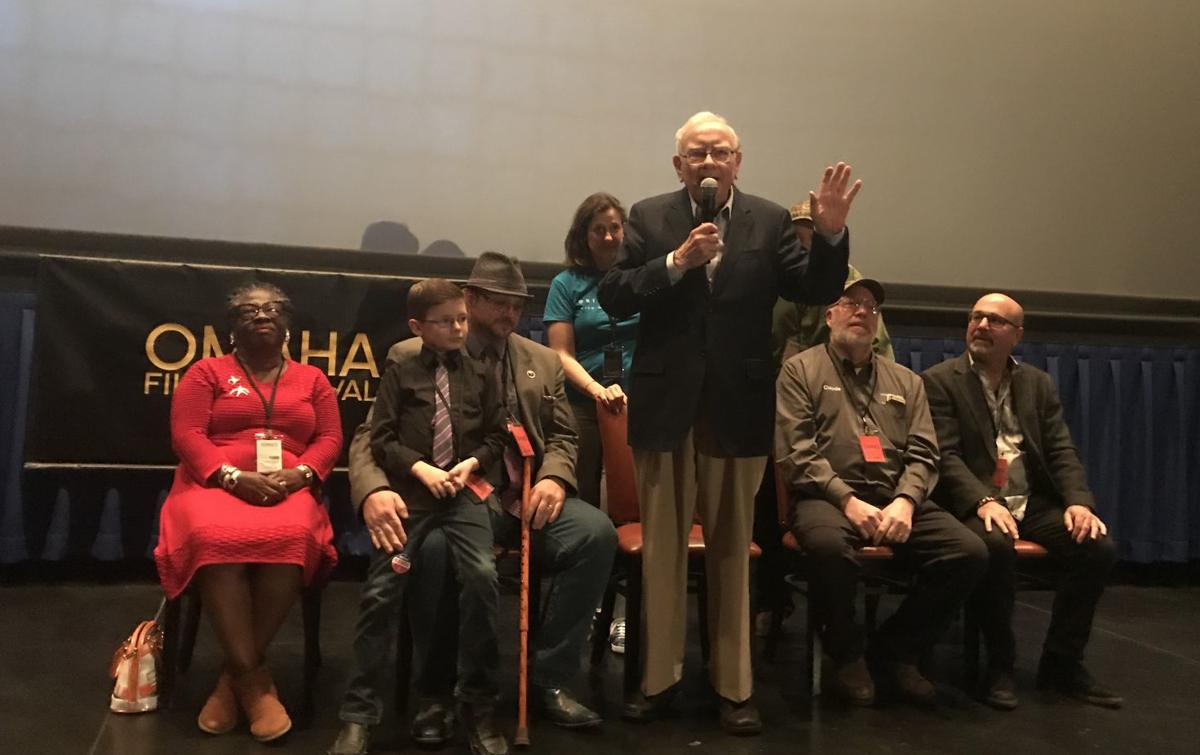 Saturday night at the Omaha Film Festival, one of the films' stars, a Mr. Warren Buffett, took the mic and talked about voting, democracy and the hope he has for the country.
"The luckiest person the world has ever seen born," Buffett said, "was born in America today."
Buffett attended the screening of the documentary "One Vote," one of the many films playing at this year's Omaha Film Festival at Village Pointe Cinema.
The film documented events at five places across the U.S. on Election Day 2016. One of those spots was Omaha, where Buffett shuttled voters to the polls.
After the film played to a packed theater, Buffett along with the film's other subjects (traveling from Illinois, Kentucky, Alaska and South Carolina) took the stage for an audience Q&A. Katie Weitz, executive director of the Weitz Family Foundation, was also part of the film and attended the screening.
"One Vote" director Christine Woodhouse said she wanted the discussion, much like her film itself, to be nonpartisan.
This was "not a political or partisan film," she told the crowd, "but one that celebrates everyone's contributions to democracy."
Buffett, along with the rest of the panel, kept his answers politically neutral.
When discussing the upswell of political fervor among young people, he said, "It's really heartening to see what young people are doing."
On his plans for getting out the vote: "The 2nd District of Nebraska still has a special importance. I'm 87, and I'll be back in 2020."
On his long relationship with electoral politics, Buffett discussed the 1942 U.S. House campaign of his father, Howard Buffett.
Warren Buffett, who was 11 at the time, went to every county in the 2nd District to tell voters to vote for his dad.
"And he won," Buffett said. "So I just figured I had some magic touch."