The way to present art during a pandemic became crystal clear to staff at the Union for Contemporary Art in North Omaha, though its building remains closed to the public.
They're offering a window — facing busy 24th Street — into the work of a Black poet and photographer.
The Union's window exhibit is the opening event of "Uplift & Elevate," described as a way to support local and regional Black artists in various genres, said Union communications manager Patrick Mainelli. It began Saturday.
In addition to the photos of N8 DeVivo and the poetry of Uganda-born Ikran Hamza, "Uplift & Elevate" will include a number of presentations outside traditional gallery spaces, including several virtual offerings.
"We're in this strange moment when we, individuals and as a culture, are so desperately in need of the honesty and perspective of artists, but we're also unable to safely come together in the spaces where art and performance usually live," Mainelli said in a press release.
The poetry and photos of the first exhibit were scheduled together to add a new dimension of expression to each, he said.
"People can experience it safely outdoors, but also in a way that's even more accessible than coming in the gallery," Mainelli said.
The Union is providing free Wi-Fi to all visitors in the immediate area of the building. The network name and password will be prominently displayed.
The work of other socially conscious visual artists will be featured in the coming weeks and months.
The virtual component of the effort will include a number of concerts and activities by Black musicians on social media channels and other online outlets.
Union program director Mary Lawson, curator of the program, said she thinks it has the potential to change the community.
"I feel this moment in time is a nexus of needs," she said. "By honoring space for artists to share their work as we all move through chaos and uncertainty, we are providing an opportunity of witnessing art that could lead to healing."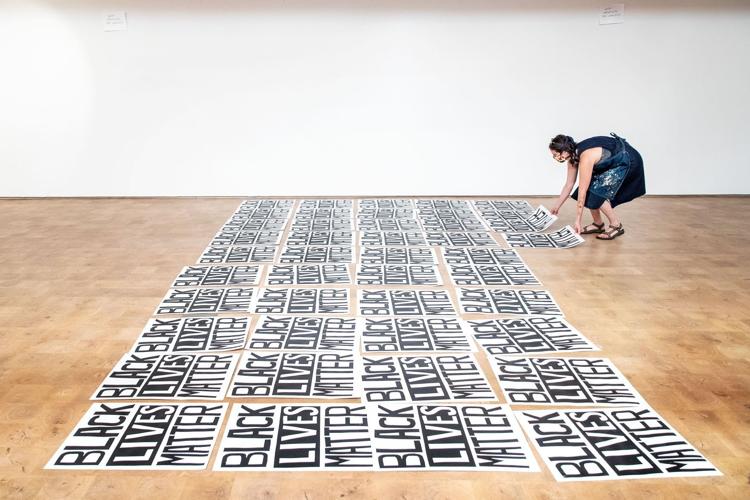 Joslyn Art Museum reports steady crowds as it reopens
Attendance has been steady at the Joslyn Art Museum since it reopened, said Amy Rummel, the museum's director of marketing and public relations.
It has been averaging 100 patrons on weekdays and welcomed 200 people each day on Aug. 8 and 9, its first public weekend since mid-March.
Advance reservations are required, and you can book up to two weeks in advance.
The museum has had layoffs because of the coronavirus pandemic, Rummel said. All part-time positions, a total of 20, were eliminated at the end of April. Eight full-time positions have also been eliminated, some in June and some this month.
The jobs were in various areas of the museum.
"Our staffing is structured to respond to a new museum experience, restricted markedly by COVID-19 concerns," Rummel said. "We will continue to assess the situation as the pandemic allows."
Omaha Performing Arts announces virtual magic show
For once, when your computer plays tricks, you won't be upset.
That's because you'll be watching magician Ben Seidman in an online show. Omaha Performing Arts is presenting the event from Aug. 27 to 30.
His performance, "Camera Tricks," blends psychological magic and interactive comedy. It will be livestreamed on Zoom.
Seidman has appeared on "Penn & Teller: Fool Us" and is the resident magician at Mandalay Bay Resort & Casino in Las Vegas. He has performed thousands of shows at various Vegas venues and starred in two specials on the Travel Channel.
He's also a headliner at Catch a Rising Star and a regular at the Magic Castle, both in Hollywood.
Showtimes are 9 p.m. Aug. 27 and 30 and 10 p.m. Aug. 28.
Tickets for access to the event are $27.50 per device at TicketOmaha or 402-345-0606. The livestream is limited to 40 sign-ons. People who purchase tickets will receive an email with instructions on how to access the show.
Annual Opera Omaha concert moves to radio
Opera Omaha's outdoor summer concert draws hundreds of people to Turner Park each year.
The concert will be at 8 p.m. Aug. 21 on Omaha's only classical music station. On-air personalities Coleen Cook and Ben Rasmussen will be hosts.
Holland Community Opera Fellows Nicholas Davis, Gwenna Fairchild-Taylor, Jared Hiscock and Kaitlin Zardetto will perform along with special guests: soprano Eleni Callenos, tenor Peter Drackley and bass David Crawford.
The concert will include selections by Giacomo Puccini, Gaetano Donizetti, Guiseppe Verdi and Wolfgang Amadeus Mozart.
It will also be livestreamed on kvno.org. The station is run by the University of Nebraska at Omaha.
"Making this change creates a safe alternative for enjoying live opera," said Opera Omaha general director Roger Weitz.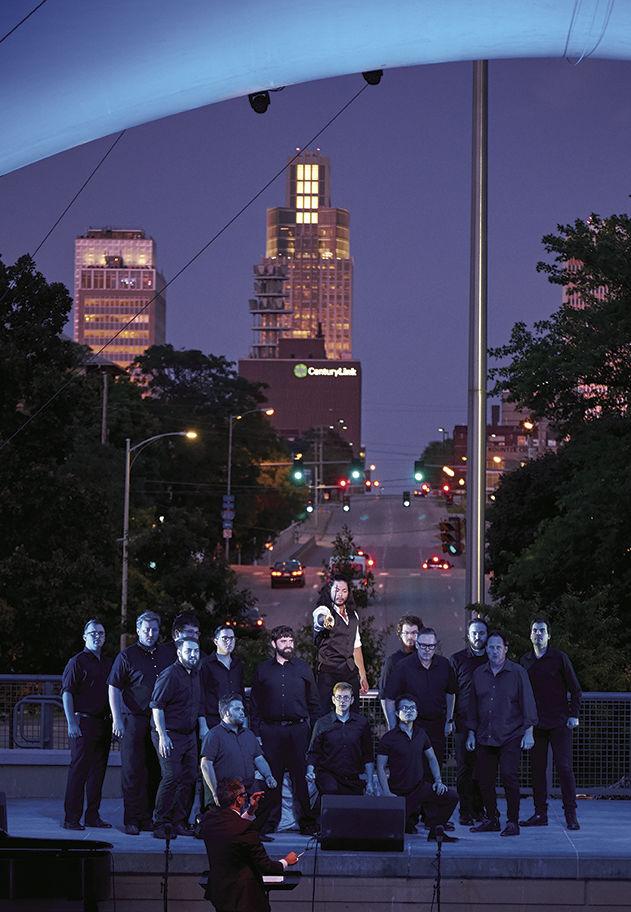 Photography exhibit to open at Garden of the Zodiac Gallery
Photographer Monte Kruse has traveled the streets of downtown Omaha in the dead of night for the last three years.
He has captured images of empty storefronts, restaurants and alleys, made beautiful and dramatic by glowing windows, rain, wind, fog and chill.
This series of 24 color prints follows other Kruse endeavors featuring subjects such as nude models, agrarian life and Hummel Park.
Kruse took his downtown photos while walking or riding his bike.
He has a bachelor's degree in fine art and English literature from Creighton University, where the Rev. Don Doll, a noted photographer, was his mentor. He has taken published portraits of director Sydney Pollack and writers Studs Terkel and Mike Royko, among other notable people. His work is in the collection of the Joslyn Art Museum.
"Night Light" runs through Sept. 27. The gallery, at 1042 Howard St., is open from noon to 8 p.m. Thursdays through Saturdays and noon to 6 p.m. on Sundays.
Local singer plans show at the Jewell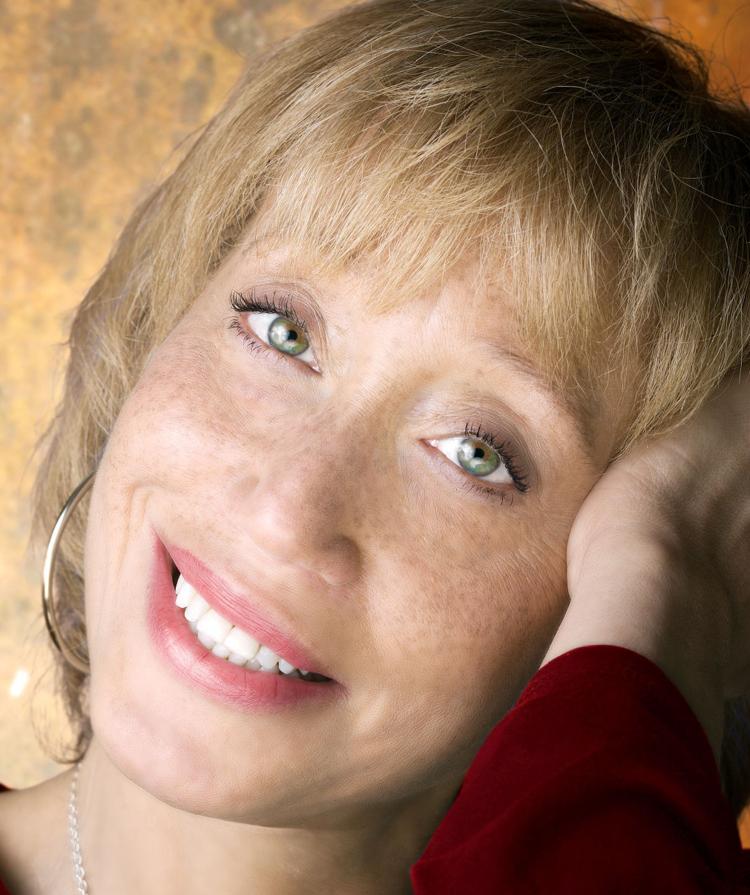 Camille Metoyer Moten, a regular on stages around Omaha, will sing from 6:30 to 8 p.m. Aug. 23 at the Jewell jazz club at 1030 Capitol Ave.
The intimate, cozy evening is designed to keep the arts alive, according to an email.
She will be accompanied by Justin Payne on piano, Mark Haar on bass and Joey Gulizia on drums.
Seating will be limited to accommodate social distancing, and food from J. Gilbert's will be available.
---
Photos: Flower maze a popular attraction in small Nebraska town