Pro tips from a staff photographer: How to take the best fireworks photos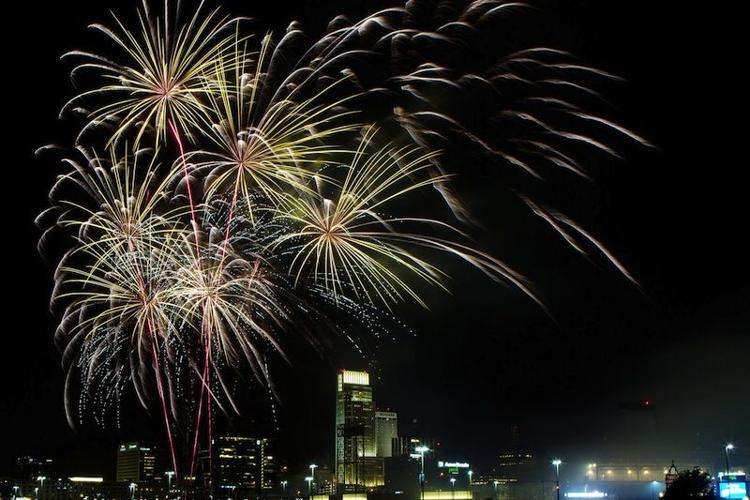 It's the time of year where I am called upon to photograph one of Omaha's big fireworks shows. I love shooting the shows, and I thought I could pass along a few tips to help you get more out of your own fireworks photos.
The most important piece of advice I can offer is to bring a tripod. Fireworks photos work best as long exposures, and there is no way you can hold a camera still that long. I always look at my old fireworks photos to see how I shot them the year before.
Generally, I take a 10-second exposure. That allows you to capture the light trail of the firework going into the air, plus the following explosion. This time frame will have two to three volleys of fireworks that provide a nice mix of color and size. This works most of the time for me, until the grand finale, when the number and rate of fireworks increase rapidly and it becomes too much for a 10-second exposure.
As for my other settings, generally F-stop is around F8-F11 and my ISO around 50. How do I decide on these numbers? I assure you it isn't random.
Let me explain why it's not random by tying in this final piece of advice: don't just photograph the fireworks in the sky. Frame fireworks with some context.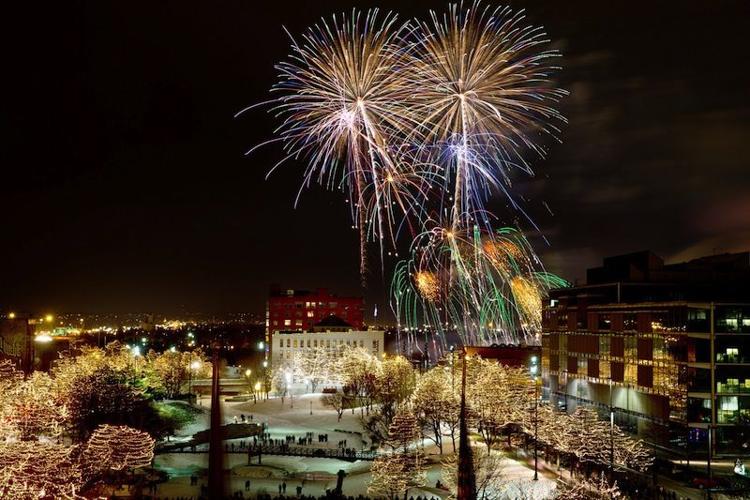 For the Fourth of July, I pick an angle that shows part of the downtown Omaha skyline. While shooting last New Year's Eve I decided to show the beautifully decorated Gene Leahy Mall with the fireworks. My goal was to create a postcard of what the mall looked like during holidays while also displaying the fireworks.
How does this all tie into exposure? I take a photo before the fireworks start to check the exposure on the foreground (downtown skyline or Gene Leahy Mall lights, for example). I pick how long I want the shutter open for the fireworks (as I said before, 10 seconds has always worked for me). I then find an F-stop and ISO combination that work with the 10-second exposure so my foreground is exposed properly.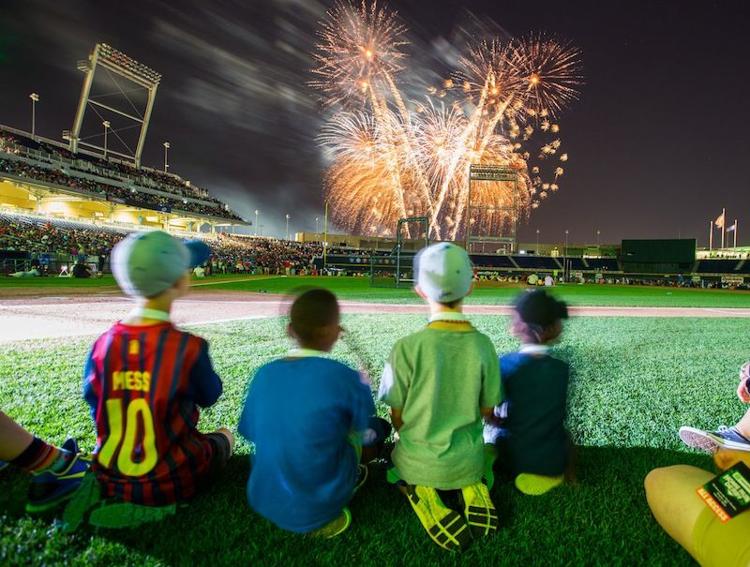 Sometimes I try to show the people enjoying the fireworks too. A 10-second exposure doesn't always work, as the person you are photographing would have to hold still for that long.