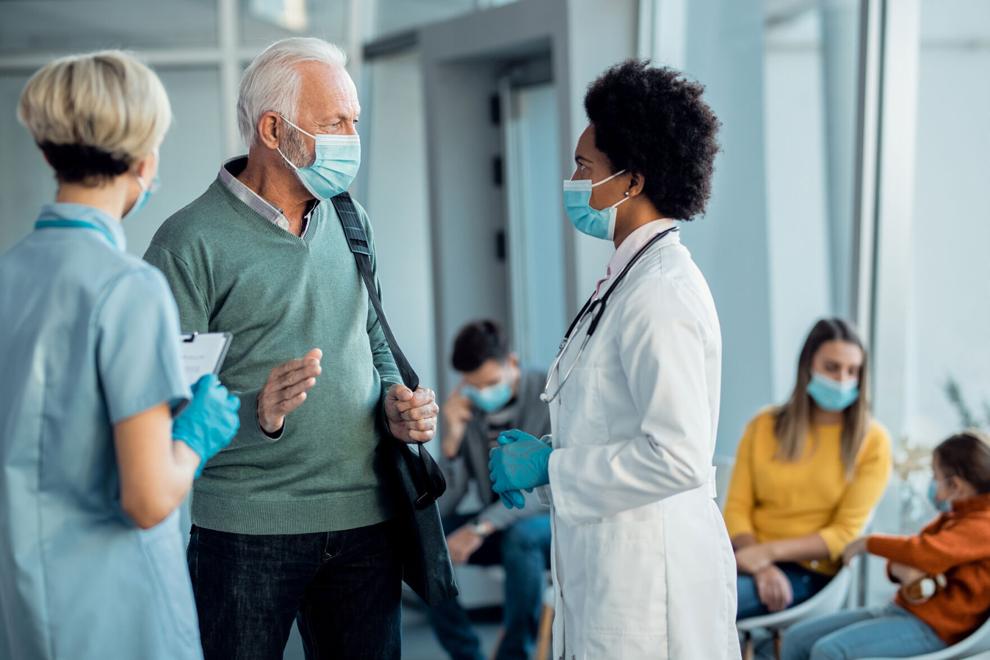 The way America shops has changed, but some experiences are still better in person. The same can be said of health care.
Not long ago, outpatient health care and megamalls would have seemed like an odd marriage. But today's consumers understand this is a marriage of convenience — one that can offer great benefits.
"The demand for health services detached from a large hospital is growing rapidly," said Patrick Christensen, president of Sturtevant-based Horizon Retail Construction. "People are seeking out more options and want health care that is closest to them."
Why malls?
As much of retail has moved online, malls have one key commodity: space. And that space is getting more plentiful. According to Moody's Analytics' commercial real estate division, the mall vacancy rate in the first quarter of this year was a record high 11.4%.
Outpatient health care organizations can fill those spaces. The footprint of health care facilities can vary greatly. An urgent care clinic might fit well in a former bookstore. Other health care providers might require more square footage.
One Hundred Oaks mall in Nashville offers a case study for the ways outpatient health care facilities can revive a struggling retail space. Before 2009, stores were leaving and the mall was emptying out fast. Then Vanderbilt University Medical Center's Vanderbilt Health facility moved in, taking up nearly half of the mall's space. The new health care facility brought in foot traffic, which in turn attracted traditional retailers and breathed new life into the once-troubled shopping mall.  
More medical malls?
The number of Americans 65 and older is projected to nearly double from 52 million in 2018 to 95 million by 2060, according to data from the U.S. Census Bureau. Demand for health care services should grow as the population ages.
Considering the benefits that malls offer patients — accessibility, physical space and proximity to other retailers and activities — the potential for continued growth of outpatient health care facilities in malls is immense.
"We are seeing a demand for more outpatient facilities off the campuses of large hospitals," Christensen said.
Expertise in building care facilities
Sturtevant-based Horizon Retail Construction is uniquely positioned to help shape the way vendors and buyers experience malls. The company has extensive experience transforming retail spaces to make them more conducive to the needs of both retailers and consumers. Horizon's clients in the health care space include VillageMD and Walgreens, Oak Street Health, Benchmark Physical Therapy and Humana.
The project with Oak Street was particularly ambitious: Horizon was responsible for opening the Chicago-based outfit's first two clinics in Memphis.
"We are proud to be involved in the Oak Street Health program," Christensen said. "They provide a great service to the community."
For a health care industry that is ever changing, Horizon's ability to "mobilize rapidly," as Christensen says, could be an asset. Horizon employs more than 150 superintendents — none of whom are subcontractors. That workforce creates a speedy response time to client needs.
"We have shown the ability to quickly adapt to tenant needs," he said. "Because of that we are valuable working for both small and large businesses."
---
This content was produced by Brand Ave. Studios. The news and editorial departments had no role in its creation or display. Brand Ave. Studios connects advertisers with a targeted audience through compelling content programs, from concept to production and distribution. For more information contact sales@brandavestudios.com.