The building at 1623 Farnam St. hardly looks like a hookup spot.
It used to be a bank. After that, it provided office space for attorneys and accountants.
But now it's a meeting place for dozens of telephone carriers and Internet services, and by extension, millions of people each day. The building is a sort of data center's data center, a neutral spot not owned by any single carrier or service provider, that serves as a hub for CenturyLink, Cox Communications, US Internet, Verizon Wireless, regional data centers and dozens of other companies.
A subsidiary, Omaha IX, which also is based in the building, serves Google, Facebook, Netflix and others.
The building is undergoing a $40 million renovation to more capably serve as a key interconnection site in the Midwest, from which data can flow in any direction.
"Would you ever guess this was here?" said Todd Cushing, president of the business that goes by the name "1623 Farnam."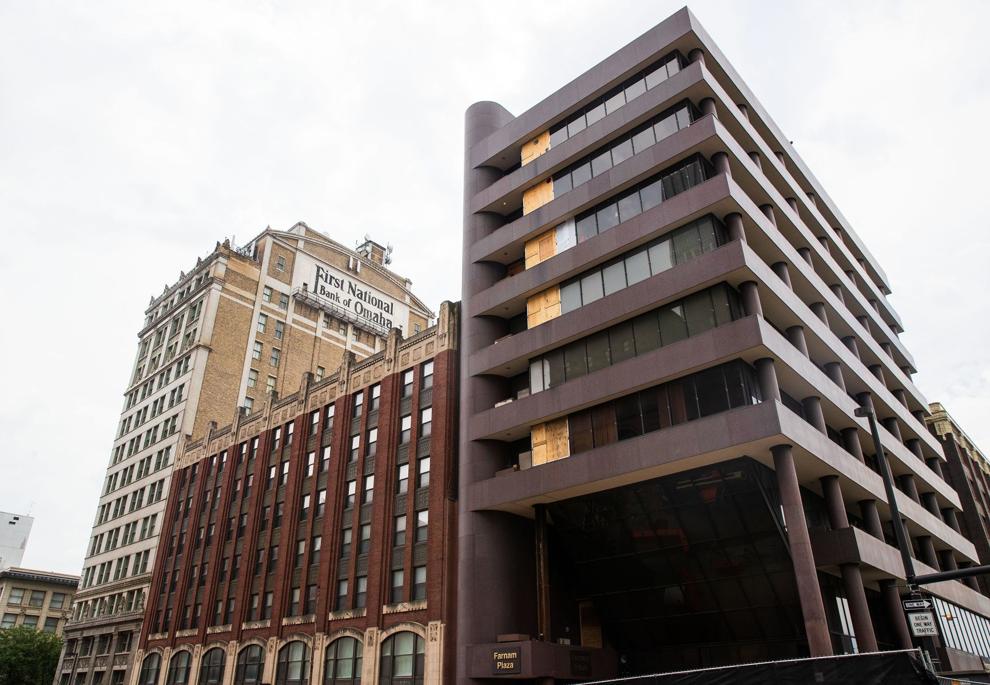 1623 Farnam is up and running while the renovation continues. Cushing said the spot has provided space since about 2005 for carriers to connect and piggyback off each other's fiber and technology to more efficiently cover the country.
It grew naturally, with growth encouraging growth, Cushing said. The facility is a good place for these connections because it has reliable power and cooling, stands on high ground that won't flood, and it has a stout foundation and excellent security features as a former bank building.
For a while, the business was called the Nebraska Data Center. It was acquired two years ago by the News-Press & Gazette Co., a St. Joseph, Missouri, company that has investments in everything from newspapers and wine to data centers and precision tool machining. The family-owned company fed 1623 Farnam $40 million for the renovation.
Omaha is "maturing as a high-tech hub for the Midwest," said David Bradley, CEO of the Missouri company. "Downtown Omaha's got a lot going for it."
Bradley said he envisions "a premium interconnection center" at 1623 Farnam. "We're spending a lot of money to do this and build it right."
Omaha provides an excellent intersection place for telephone and Internet providers because it's right in the middle of the country, and a company can easily go east, west, north and south from the site.
It's like Interstates 80 and 29 intersecting near Omaha to carry drivers in any direction, said Doug Jacobson, a professor of electrical and computer engineering at Iowa State University.
Sign up for our Money headlines newsletter
Get the latest development, jobs and retail news, delivered straight to your inbox every day.
Mark Norman, the Greater Omaha Chamber's senior director of business attraction and expansion, said the renovation strengthens, modernizes and expands 1623 Farnam's capabilities and potential.
"Having this asset for Omaha is a huge recruiting tool for us," Norman said. It enables Omaha to compete with places like Chicago, Denver and Salt Lake City, which have similar connection spots, Norman said.
Cushing, a 56-year-old Omaha native, said his business serves as a hub. "We're like a roundhouse for trains," he said, further comparing it to a spider with legs representing networks.
The building has 11 levels, including two below ground. Cushing said there will be plenty of room for the center to grow.
Some companies merely connect their fiber — hairlike glass or plastic conduits for communication and data transfer — to that of others at 1623 Farnam. Some companies put in more complex information technology equipment. The idea is to move data quickly, easily and effectively across the nation.
For example, a company can connect from a city to the west to 1623 Farnam and use another company's technology and fiber to reach Chicago or other cities to the east.
The companies pay fees based on the level of service they receive.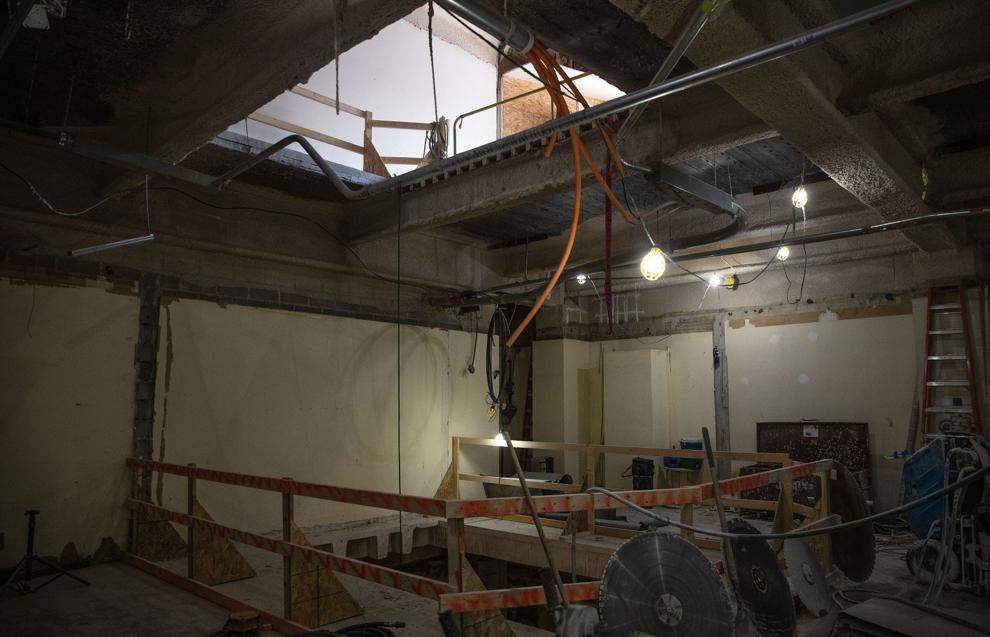 The renovation will knock down walls in the facility, opening room for growth. Three bank vaults are being removed and replaced with the technology needed for the growing business. Backup cooling and power systems are being added. One vault door will remain in a lobby hallway as a relic of the building's former mission.
The exterior will change, too. The north side of the building will no longer have the forward-angling dark windows. Currently the corner at 17th and Farnam Streets, just east of the Douglas County Courthouse, has construction equipment and fencing around it.
Cushing said new electrical and mechanical gear would be fully operational this fall. Work on the front of the building should be done by April.
"We are where the data centers connect," he said. "We are where the phone companies connect. … We are where business connects, really."
Cushing said 1623 Farnam currently only has seven employees, and he doesn't expect that to increase by a lot. Unlike many industries that invest heavily in workforce, 1623 Farnam's biggest investment is in technology.
He said the upgrades will give 1623 Farnam a shot at being one of the best and busiest interconnectivity facilities in the nation.
---
11 key developments around the Omaha metro area