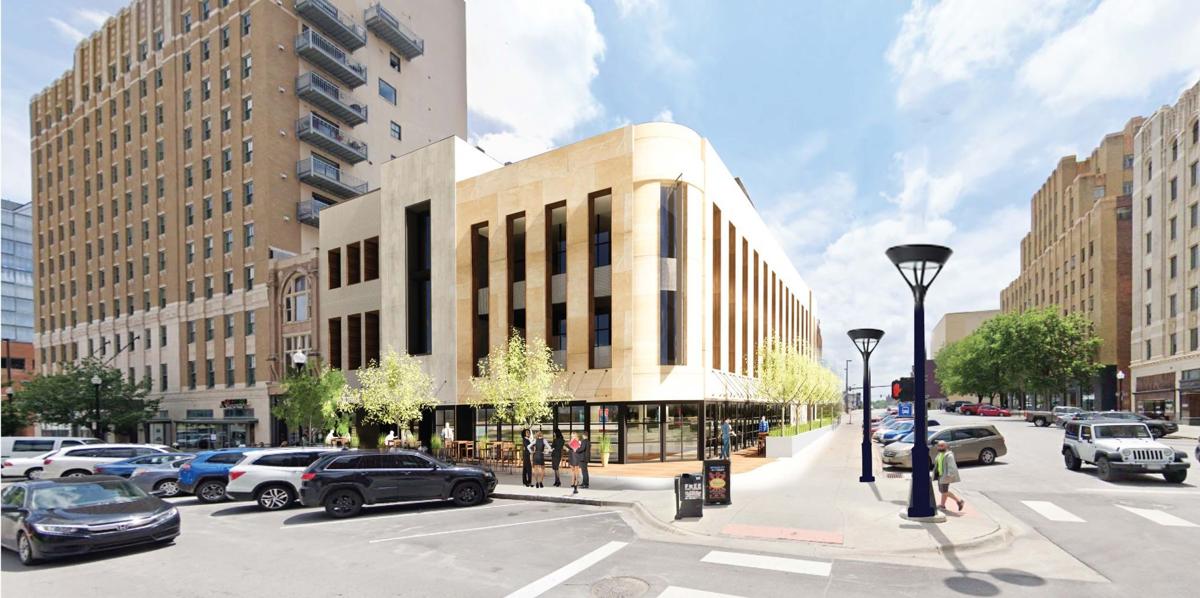 From the rooftop of downtown's old Jazz Cajun-style restaurant building, the nearness of major Omaha employer hubs and public attractions is even clearer.
Across the street to the north sits the main library, and the Union Pacific tower stands just beyond. A few footsteps east, the Gene Leahy Mall is undergoing complete transformation. A westward glance reveals the WoodmenLife office high-rise, City Hall and the route a potential streetcar could take someday.
The prominence of this corner at 15th and Farnam Streets and what surrounds it is what attracted developer Bread Pudding LLC to buy the Jazz and two neighboring structures for renovation into 18 loft apartments and 7,200 square feet of street-level commercial space.
With a price tag of $7.3 million, the so-named Trio project is expected to revive a tired conglomeration of three structures built at three different times (the oldest in 1881) and spanning about 32,000 square feet.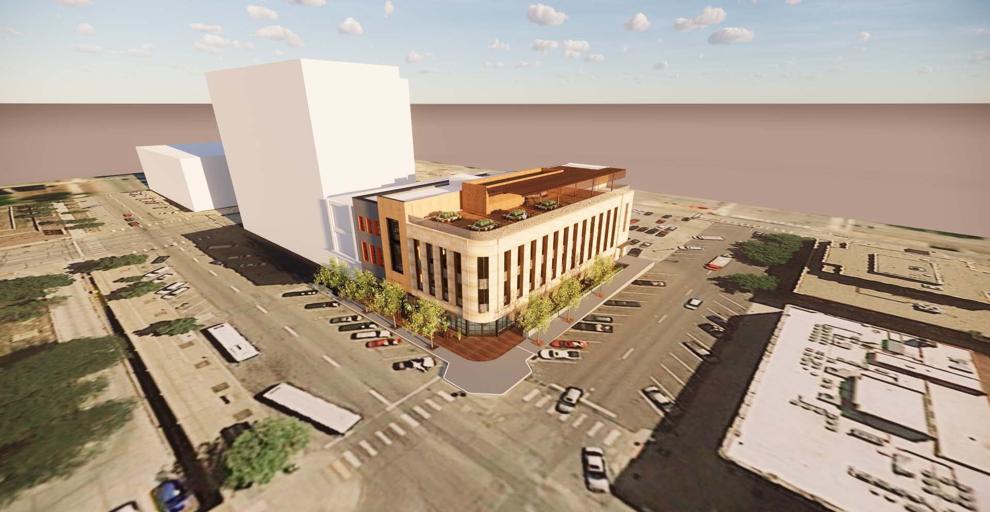 When done, it is to function as a single development featuring a sunken outdoor patio along 15th Street that would open via garage-like doors to a yet-to-be-secured retailer, perhaps a restaurant or brewpub.
A rooftop deck is an option, and tall glass windows would wrap the corner three-story structure that for 13 years housed Jazz on the main level. Whiskey Tango occupied the upstairs before it became Club Karma.
"We're kind of in the center of everything," said Ryan Kuehl, commercial leasing broker and a managing partner in Bread Pudding.
His investor group is seeking about $700,000 in public tax-increment financing to pull off the renovation that could be completed in spring 2022.
The City Planning Board is to entertain the TIF request Wednesday. Planning Director Dave Fanslau said his department has endorsed the plan, calling it a positive preservation move.
Fanslau said he has no doubt the developer will land tenants, despite the recent departures of a few downtown restaurateurs and retailers.
"It's almost right across the street from hundreds of millions of dollars of investment in the Gene Leahy Mall," Fanslau said. "I can't imagine they won't find tenants and be successful."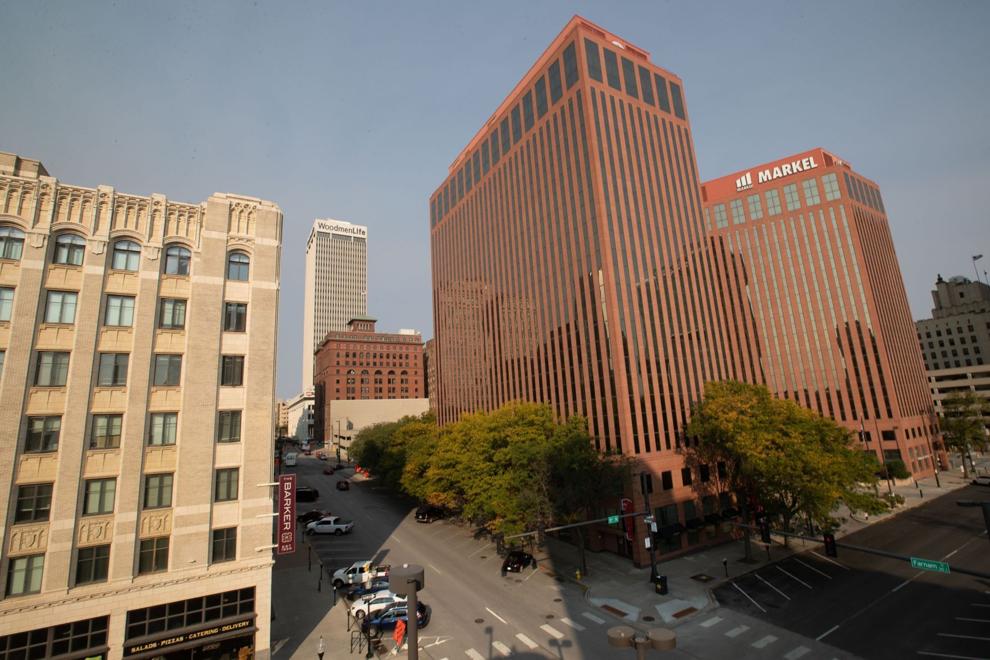 The three buildings involved are 1417, 1419 and 1421 Farnam St. The Jimmy John's store, which spans much of the ground-level space along Farnam, would remain. Known for its "freaky fast" service, the sandwich shop has several years left on its lease and, Kuehl said, is a welcome element that will stay open during construction.
Cleanup already is underway elsewhere in the properties that Bread Pudding bought in 2018 for nearly $2.5 million. (The group took its name from the dessert partners shared while talking about the project over dinner at Jazz.)
A World-Herald tour earlier this week of the structures revealed an assortment of spaces, some oddly divided over the years. Early merchants such as Drexel Shoe and the Pease Brothers gave way to tenants including Olympic Lounge, dance clubs, diners and a few apartments.
One name still on an alley door entrance, the Hyde A Way, fits the play on words: It's a windowless, secluded former sports bar squeezed between the former Jazz and Jimmy John's.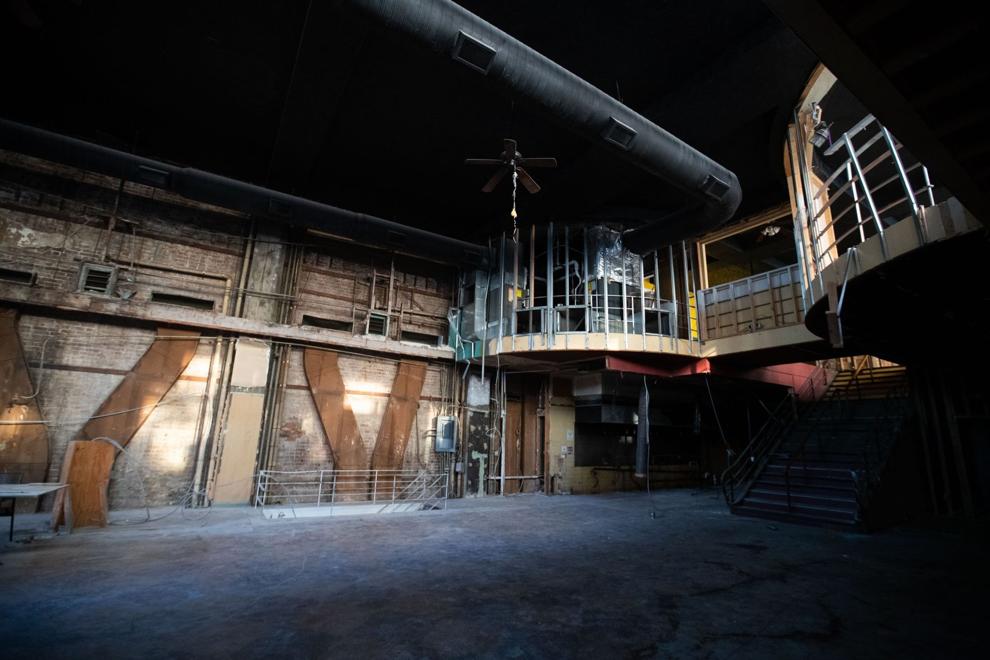 "It's like a maze in here," Kuehl said, navigating through back staircases, makeshift walls and nonfunctional windows bricked over by exterior facades.
Everything except the Jimmy John's space would be gutted, said Kuehl, and replaced with one- and two-bedroom apartments on upper floors and revived street-level commercial space.
Rents would range from $900 to $1,700 a month, according to the TIF application. No designated parking stalls are included in the plan; Kuehl said the developer will find tenants spaces in the area. He said no historic tax credits will be tapped for financing, allowing more flexibility in modifying the structure.
Original brick and certain other features would remain when possible, Kuehl said. City planners noted in the TIF paperwork that a landmark structure sits to the east of Trio, and cautioned the developer that rehab "will need to be sensitive to the historic nature of the site and its context."
Kuehl said the Bread Pudding group, managed also by attorney James Buser, was drawn to the site not only because of the reconstructed Leahy Mall, but by anticipated redevelopment of the main library site and a couple of other area office structures. (Library site revisions have circulated at times, but Fanslau said nothing definite is on the table at the moment.)
Though COVID-19 has slowed retail activity, Kuehl said the development group expects the market to perk up by the time Trio is ready. He views 15th and Farnam as the "best corner" in downtown, attractive to workers of nearby places such as Central Park Plaza, Union Pacific, First National and Omaha World-Herald multi-level buildings.
Said Kuehl: "To be able to walk to work or places like the Leahy Mall ... that's what young professionals want today."
---
At a glance: 11 key developments around the Omaha metro area