A long and little-known block called Bensonhurst, created about a century ago, today has 85 houses diverse in style and size and with huge backyards and storied residents.
Indeed, the block is so long that, years ago, kids living on one end were assigned to one grade school, while those on the other end went to another.
People early on dubbed the uninterrupted stretch of 58th Street from the Northwest Radial to Pratt Street "banker's row" because of the investor and finance types who built the area with covenants to ensure that it would be extraordinary.
This weekend, that eclectic neighborhood will be the feature of the annual Restoration Exchange Omaha tour, an event designed to showcase older housing stock and creative preservation.
Visitors on the tour will get to see the twins — a pair of Queen Anne-style look-alike residences built in 1908 for two sisters. (One of the homes was featured last year on the HGTV series "House Hunters.")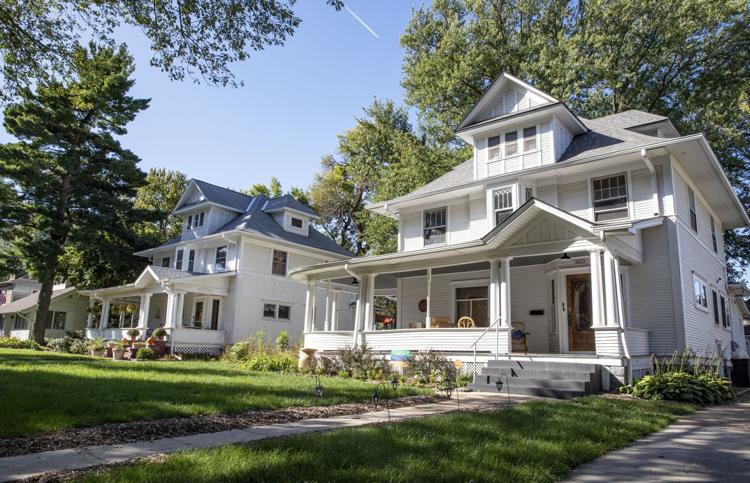 They will get to see the curious little Prairie-style house that in 1953 was a murder scene, the spot where a physician and his wife were killed at random by a Navy veteran suffering from a mental breakdown.
Also among the 10 houses on the walk-through tour is a brick bungalow once owned by the widow of a Swanson TV dinner executive that is now the residence of Lori and Jack Hubbell.
The Hubbells are proud to show off their Craftsman-style house erected in 1923 — including the unique artifacts they've collected from around the world, the big garage rare for its time period and the oversized courtyard Lori describes as a "private park in your backyard."
But the couple are just as excited for visitors to catch an inside peek at an aging neighborhood they say collectively remains close-knit, preserved and financially within reach for many.
"For the most part, these are affordable homes," Lori Hubbell said. She quipped: "You might call us the proletariat tour."
Nicole Malone, an Omaha architect who helps organize the tours, said Restoration Exchange Omaha aims to educate, invigorate and advocate for old and historic properties. "Because all these places have a story."
Bensonhurst surfaced as a contender for the 15th annual tour thanks to a poke by Christine and Joe Watson, whose 58th Street cottage-style house has a backyard that's a Certified Wildlife Habitat.
Residents like the Watsons and Hubbells, who agree to open their homes for the tour, get an REO membership and a binder of photos, newspaper clips and research pertaining to their home.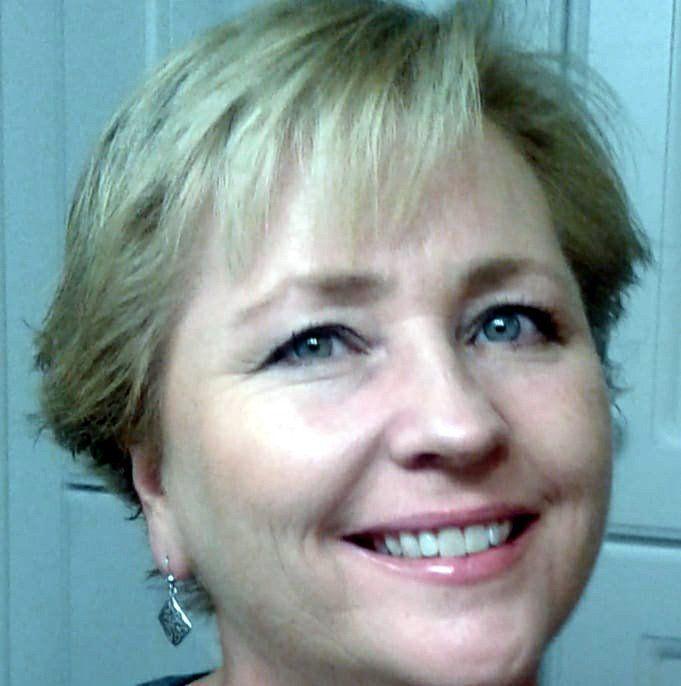 Malone said this year's research, conducted largely by REO volunteer Beth Feltus, is the most extensive so far.
Feltus, whose day job deals with insurance benefits, combed decades of records to understand the property that was originally part of John H. Creighton's farmland. Eventually, the land was sold to Imogen A. Benson, who, with husband Erastus and partners, carved out Bensonhurst, an addition to the village of Benson.
During her research, Feltus uncovered editions of the 58th Street News — a newspaper produced by a small group of neighborhood girls ages 12 and under.
The summer project was dreamed up by Elizabeth Otte's mom as a way to keep neighborhood kids busy. It stretched four summers, 1958 through 1961, before high school activities and commitments distracted staff from their reporter notepads.
While the young journalists covered lighter fare — a deer spotted in the Draney yard; a sleepwalking-related fall at 2935 N. 58th — they also documented trends, family connections and news that boosted Feltus' research.
One story published the results of the reporters' door-to-door survey that found diverse immigrant roots yet similarities among neighbors.
"Here everyone is American," the piece said.
Another story revealed details of a trip taken by a resident alderman. Then-City Councilman Warren Swigart (of 3328 N. 58th) flew on his own dime, the paper reported, to learn about Kansas City's infrastructure.
Yvonne Carlson Wagner, now 72, was assistant editor for the 58th Street News and recalled a memorable story about the street's history.
Editor-in-Chief Otte, now 74, went on to become a lawyer and judge in Iowa. She fondly recalls how the neighborhood kids identified houses on the street by the names of families who lived in them, the Kaufmans, the Carlsons, Corbaleys, McKinneys.
"You felt like you knew people all along the block and they knew you," Otte said in an interview this week. "Maybe it was like that in every neighborhood … I just know it was a comfortable place to grow up."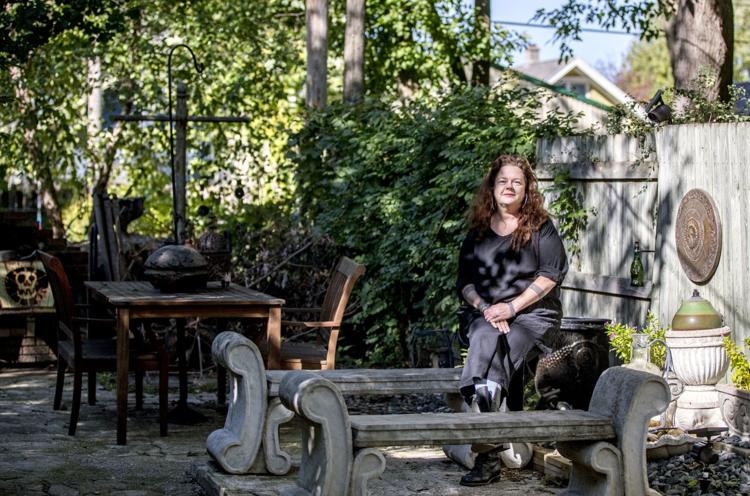 For Lori Hubbell, who serves as president of the Bensonhurst Neighborhood Association and is also a real estate agent, that feeling of community remains a hallmark of her neighborhood as she knows it today.
Residents have changed to include musicians, attorneys, yoga instructors, a traveling physician, a news editor.
But when she turns into Bensonhurst and its colorful canopy of trees lining the streets, Hubbell said, stress fades.
"And everything is OK with the world."
Dodge Street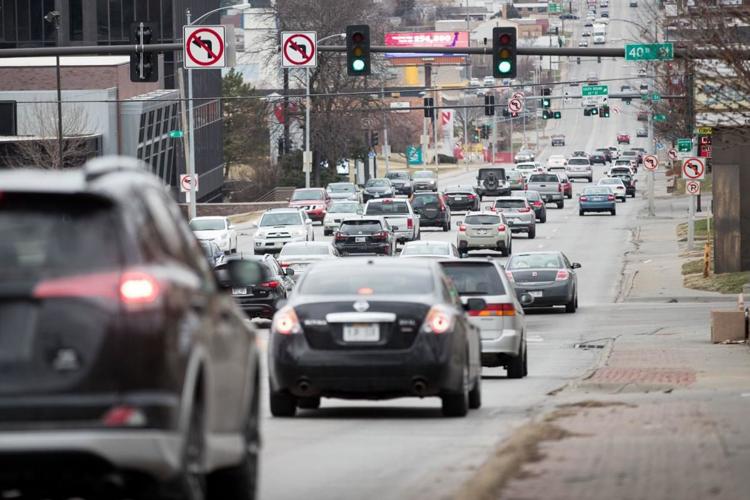 Jones Street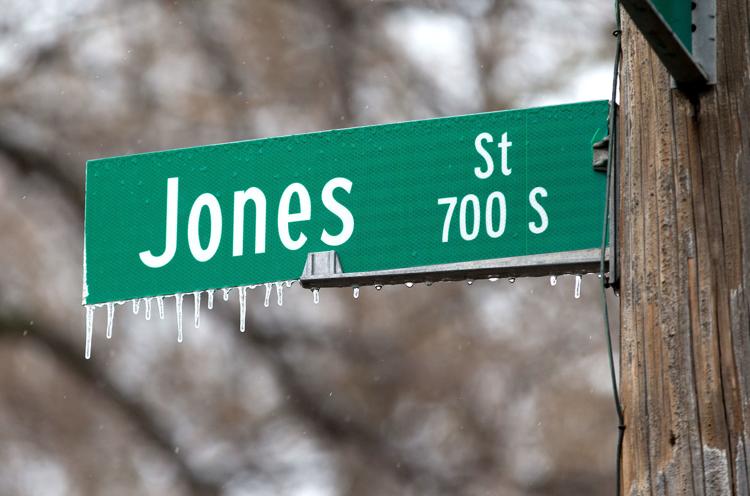 Johnny Rodgers Street
Capitol Avenue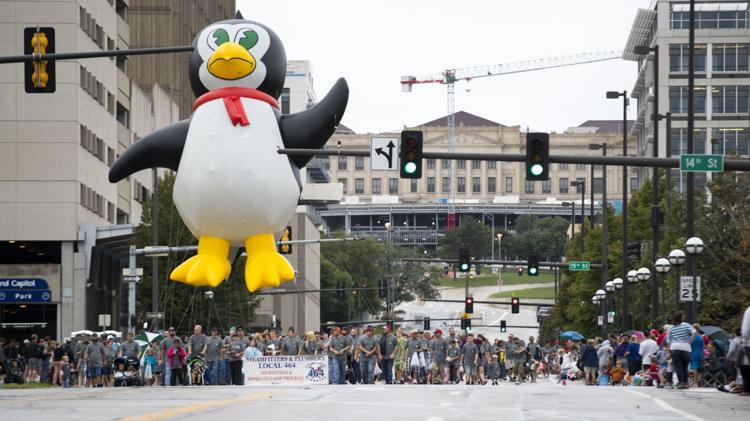 Mike Fahey Street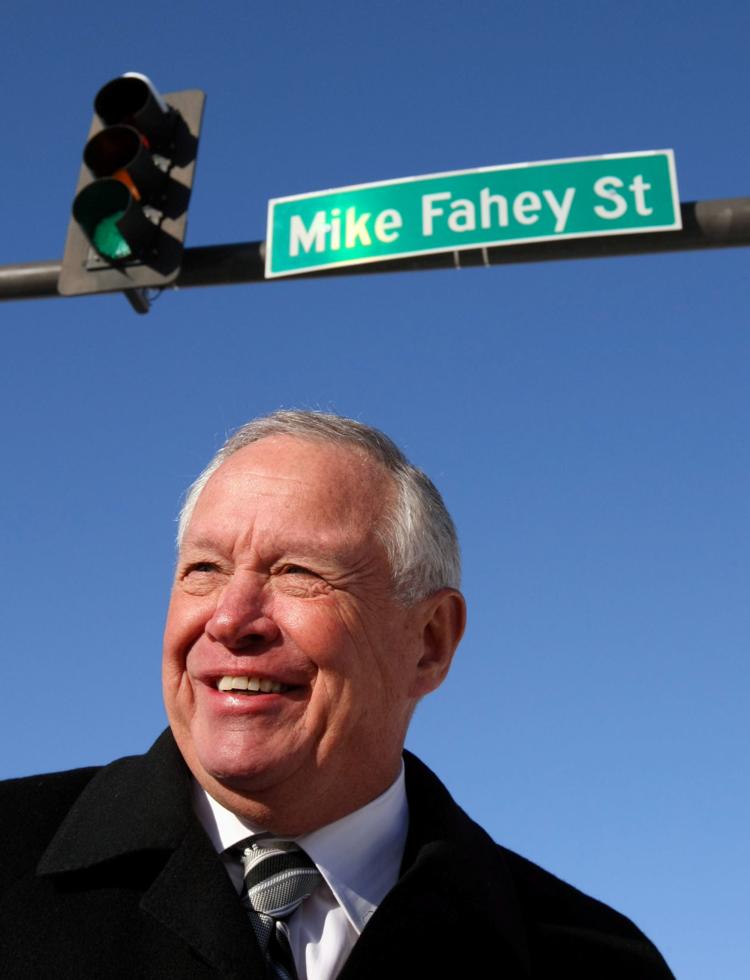 A.V. Sorensen Parkway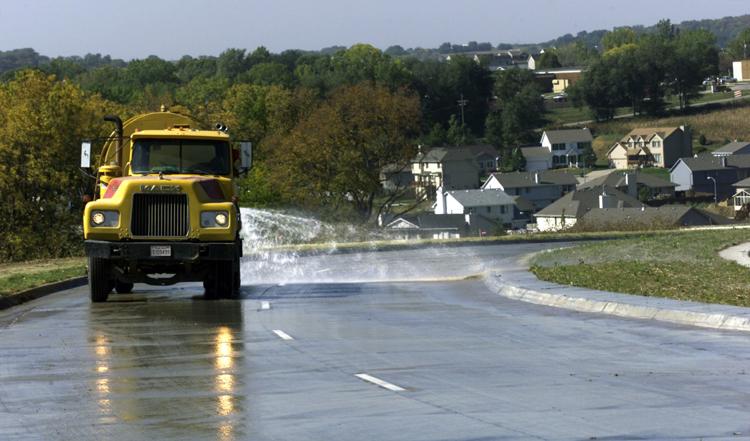 Farnam Street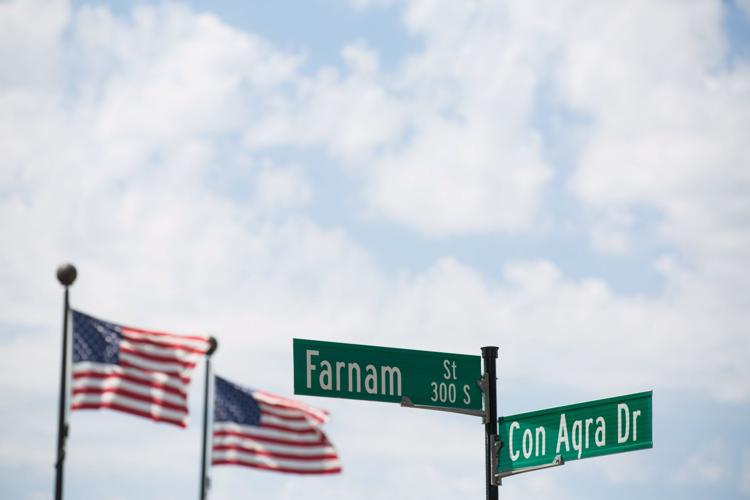 Bob Gibson Boulevard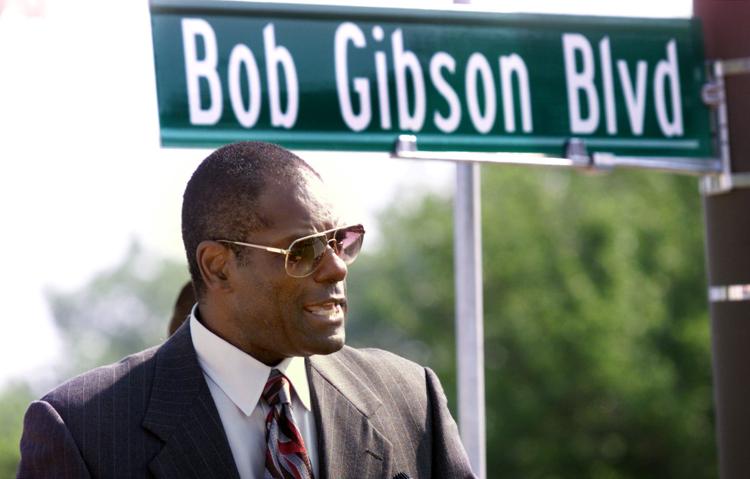 Neal Mosser Boulevard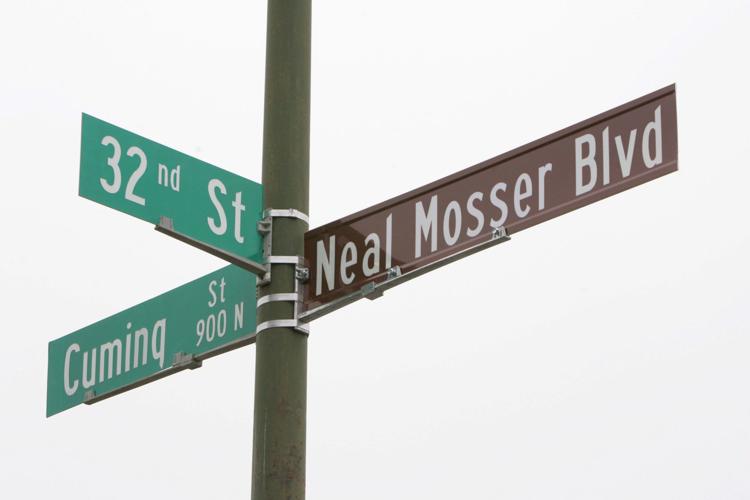 Bud Crawford Street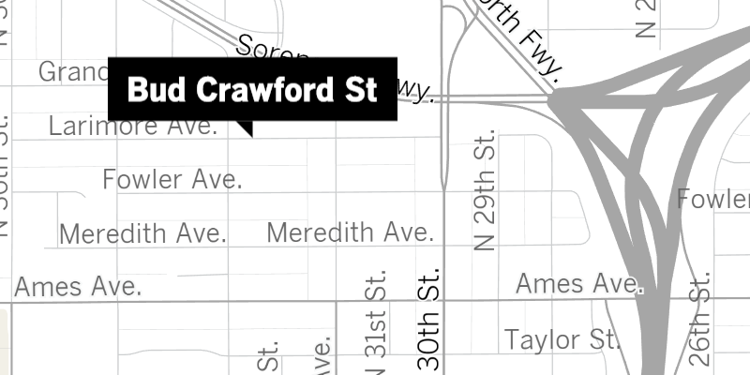 Millard Avenue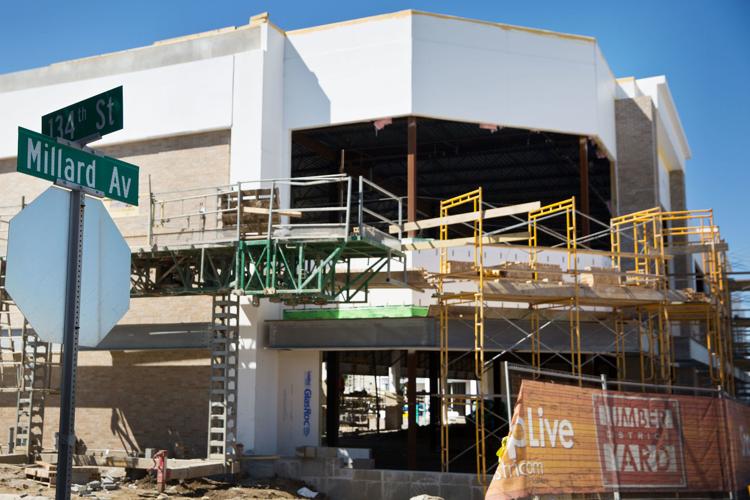 Carol Van Metre Lane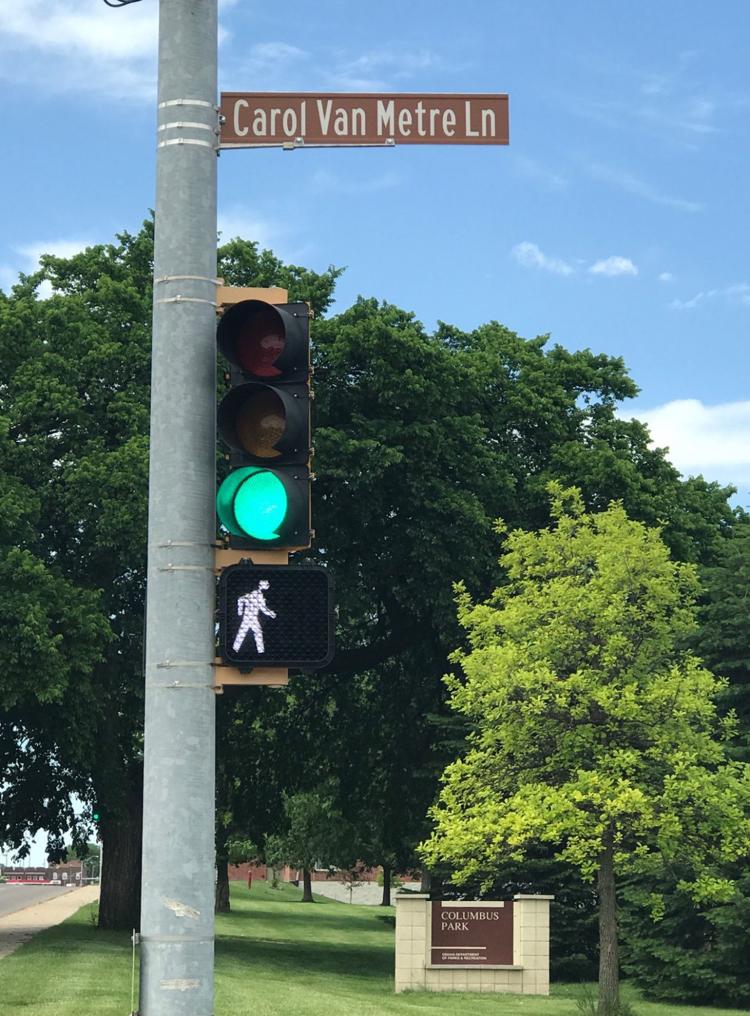 College World Series Avenue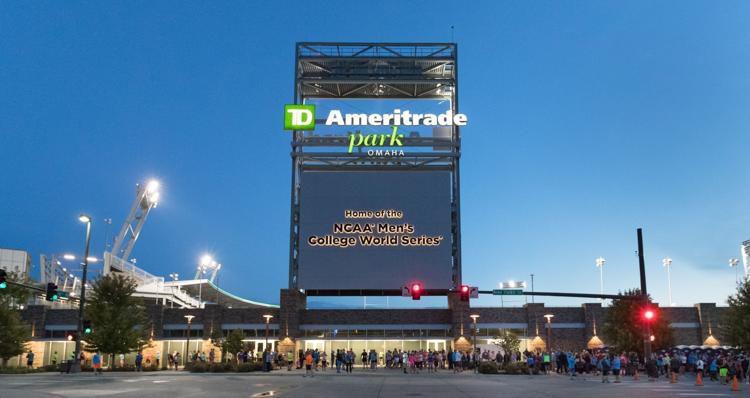 Dave Rimington Street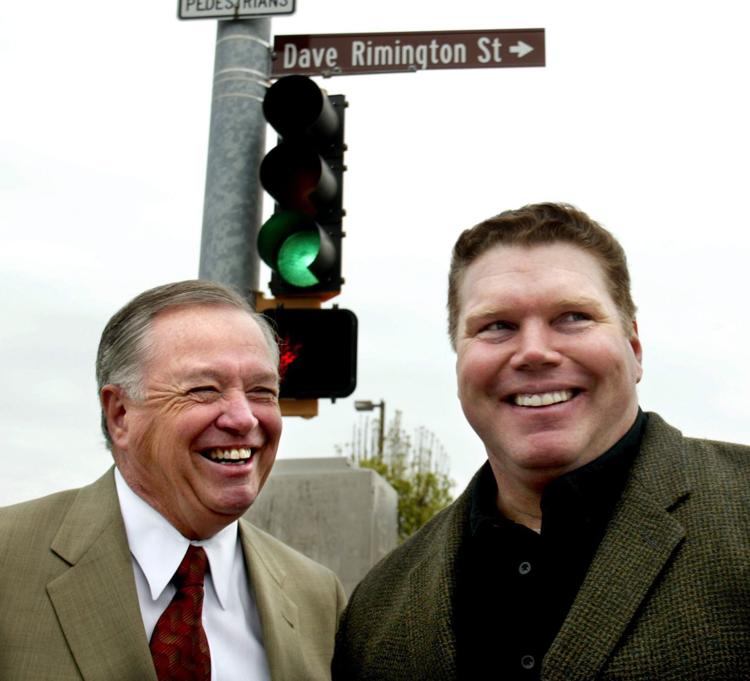 Boyd Street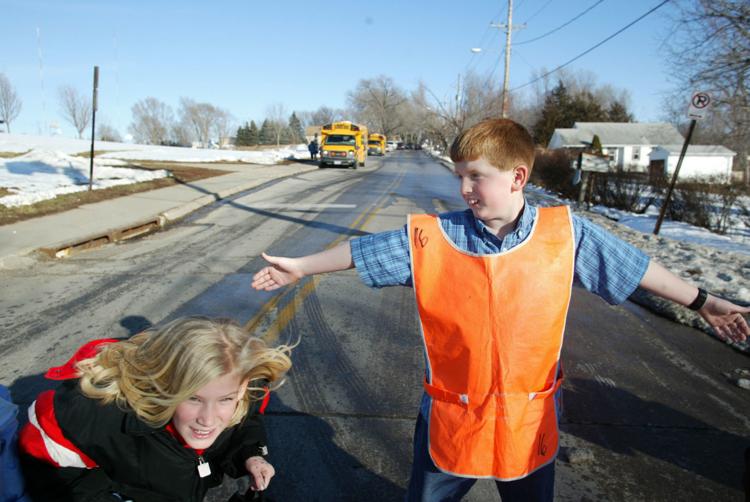 California Street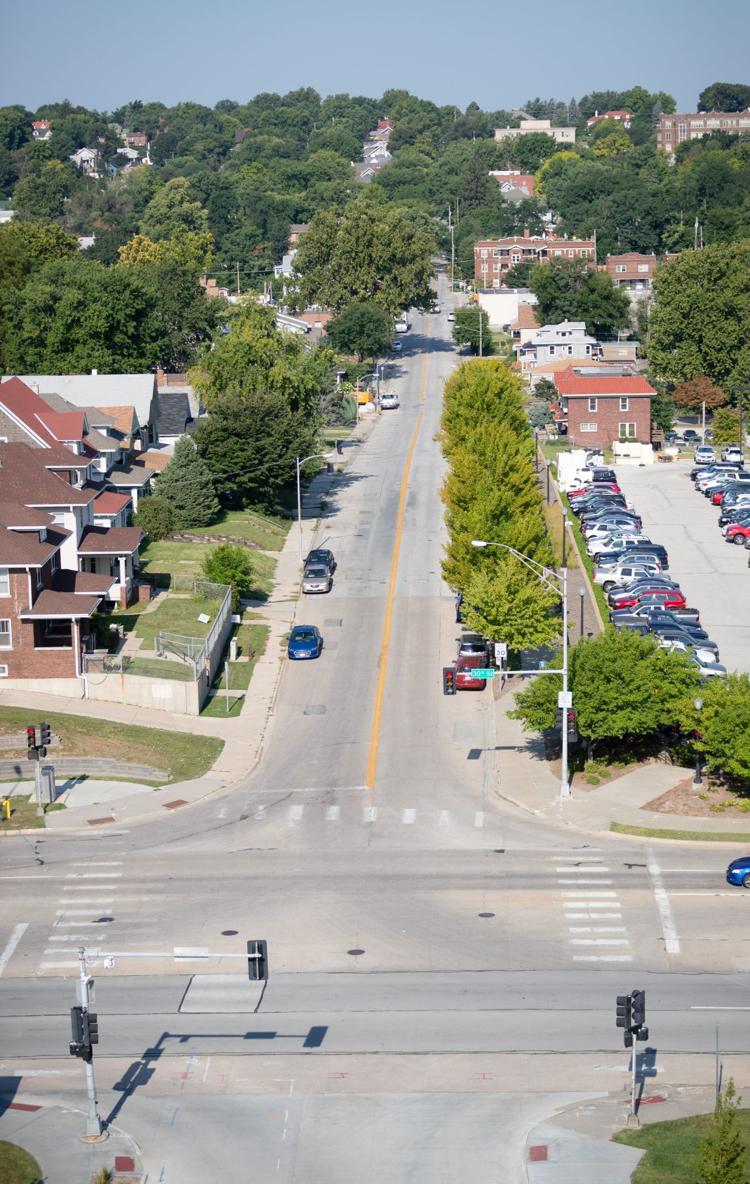 Cuming Street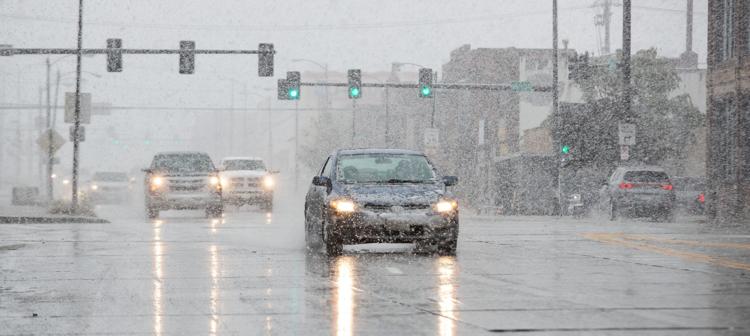 Harney Street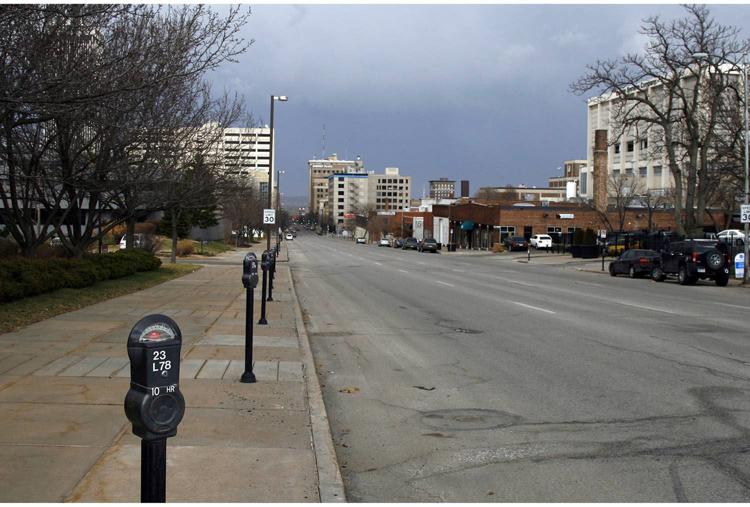 Kyle Wayne LeFlore Street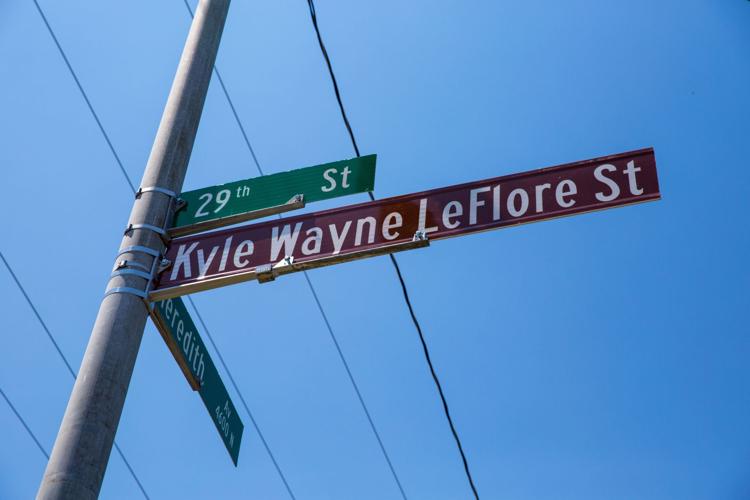 Marlin Briscoe Way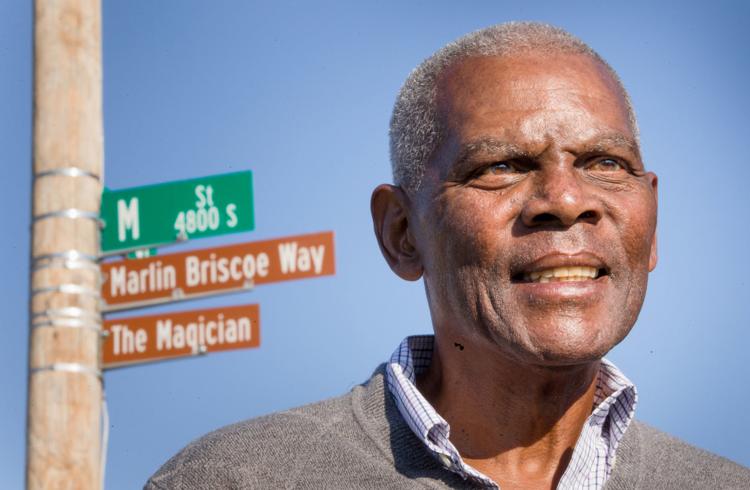 Military Avenue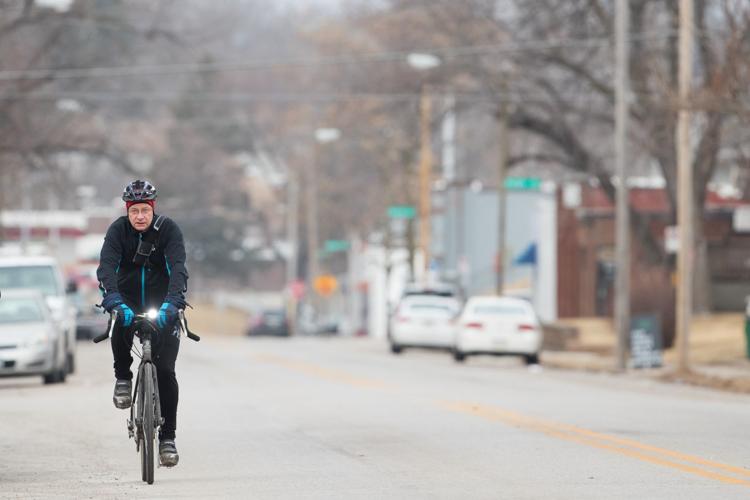 Minne Lusa Boulevard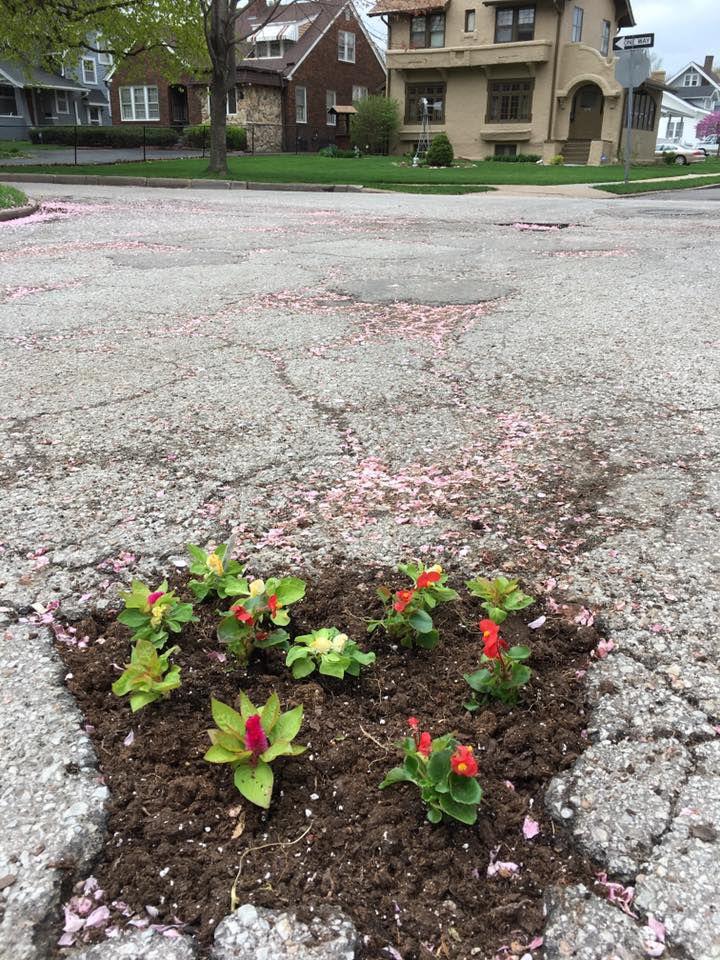 Paxton Boulevard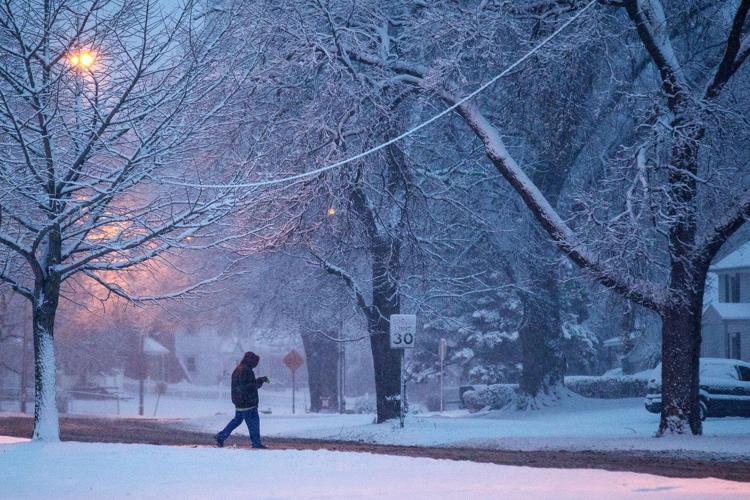 Poppleton Avenue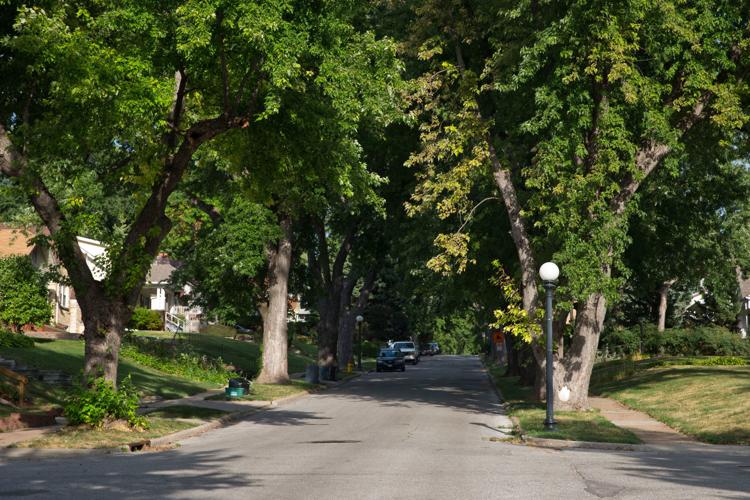 Saddle Creek Road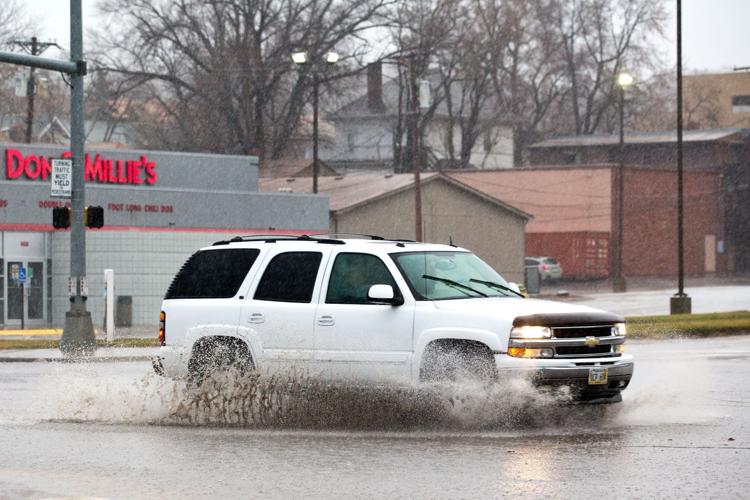 Woolworth Avenue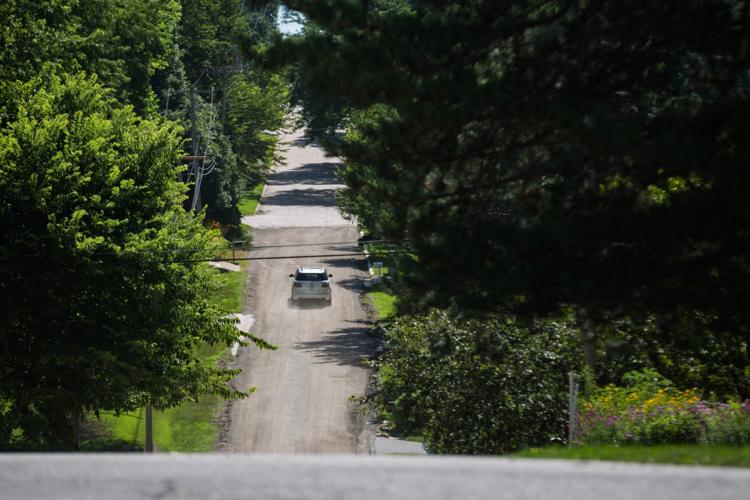 Fred Astaire Avenue
The business news you need
With a weekly newsletter looking back at local history.