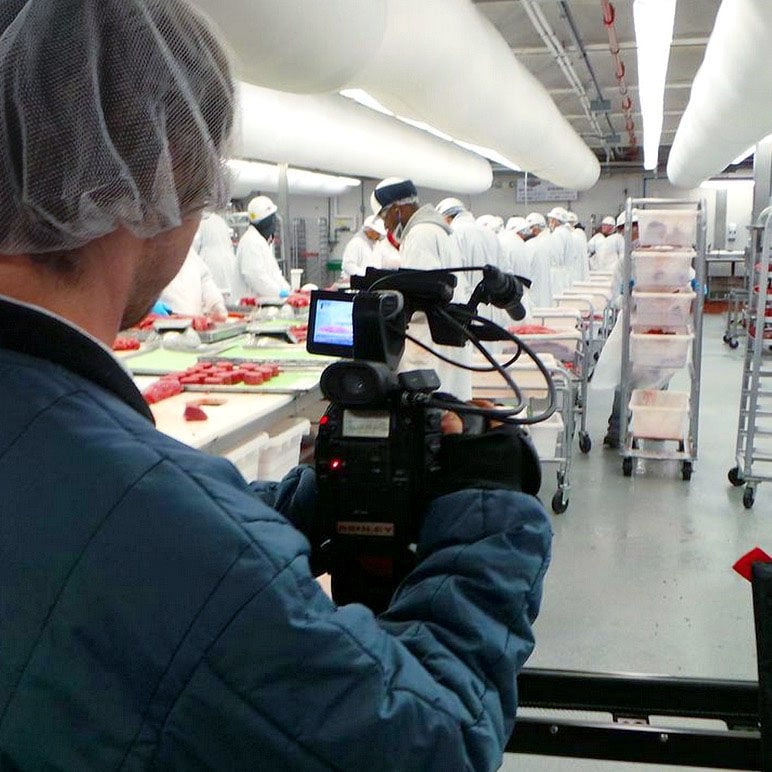 UPDATE: We now have a time for the Thursday episode of "Food Factory USA" that will feature Omaha Steaks. 
It will air at 8:30 p.m. CST on the FYI Network, Omaha Steaks tells us.
In the meantime, you can see a promo video for the show on YouTube. It has company president and chief executive officer Bruce Simon discussing what gives Nebraska beef its flavor. (Hint: It involves corn.)
Here is the original post from last week:
Omaha Steaks' filet mignon will be featured on a Nov. 13 episode of "Food Factory USA," the FYI Network show that reveals how mass-produced food items are made. Previous episodes have focused on Smarties candy, Budweiser beer and Papa John's pizza dough.
Omaha Steaks will demonstrate the process of aging, hand-trimming, packaging, freezing and shipping the filets.
The episode was filmed in August at Omaha Steaks' production facility at 96th and I Streets and at its distribution center in Sarpy County, Omaha Steaks spokeswoman Kelsey Bugjo said. It features interviews with Omaha Steaks employees, including the president and chief executive officer, Bruce Simon.
Bugjo said the episode will air Nov. 13 at 9 p.m EST, but a time had not yet been confirmed for Central time viewers.