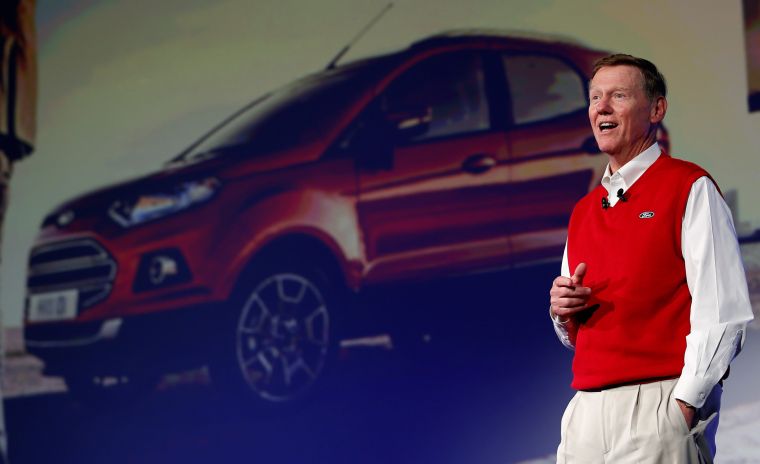 Ford Motor Co. Chief Executive Officer Alan Mulally said he intends to stay as head of the second-biggest U.S. carmaker through next year, following reports that Microsoft Corp. may seek to recruit him as an interim CEO. "I plan to continue to serve as Ford's president and CEO until at least the end of 2014," to remain "absolutely laser-focused" on earnings growth, Mulally, 68, said Friday.
JPMorgan Chase & Co. is leaving the student loan business as more families opt for government-backed loans, which are generally cheaper and have more protections. The New York bank had already been scaling back its role in student lending. In the spring of 2012, it stopped making student loans to borrowers who weren't already Chase customers. Chase made just $200 million in student loans last year, down from $6.9 billion in 2008. The lender said Thursday that it won't accept student loan applications after Oct. 12.
Berkshire Hathaway HomeServices, the real estate brokerage owned by Warren Buffett's Berkshire Hathaway Inc., added nine broker affiliates in seven states as it seeks to benefit from the U.S. housing rebound. Buffett's business signed affiliate agreements with two brokerages each in Texas and California, according to a statement Friday. It also added brokerages in Delaware, New York, Georgia, Florida and Tennessee.
American Tower Corp., the biggest U.S. operator of cellular towers, has agreed to acquire the parent company of rival Global Tower Partners for about $3.3 billion, giving it thousands of additional wireless sites as the appetite for next-generation services grows. American Tower is buying MIP Tower Holdings, a closely held real estate investment trust that owns Global Tower Partners.