With a trendy Topgolf facility as a future anchor, a west Omaha corridor is about to shed its longtime identity as a home for luxury car dealerships.
Instead, the tract by Westroads Mall is shaping up to become the city's next family entertainment magnet — with tenants including restaurants and services expected to complement the golf venue known nationally for climate-controlled hitting bays and all-around social atmosphere.
Site preparation began last week on about 10 acres where old car dealerships will fall and a two-story Topgolf building is to rise along with a related 240-yard, net-enclosed green.
Westroads Investors LLC, developer of that property, also is wooing like-minded retailers to occupy an adjacent four acres where other former Baxter Auto Group buildings are being demolished.
In a separate venture, a neighboring eight acres on the same corridor is poised for redevelopment once H&H Automotive moves its four dealerships late this year or early next year to their new home farther west.
In all, the area undergoing an identity change spans more than 20 acres and includes a frontage road the City of Omaha sold to the developers for use in their efforts.
Sign up for our Money headlines newsletter
Get the latest development, jobs and retail news, delivered straight to your inbox every day.
Drew Snyder, a Westroads Investors partner, sees the area's transformation, topped by the Topgolf attraction, as a boost to Omaha's entertainment scene and a business recruiting tool.
"Having things for millennials and other new workers to do is starting to be pretty significant on company lists," Snyder said.
He said his team has been met with "overwhelming excitement" since word got out about the golf-focused entertainment complex his real estate company is helping bring to Omaha. "We hope this is a catalyst for more change."
Here's how that shift from car dealership row to entertainment strip is playing out along 102nd Street west of Westroads and south of Nicholas Street:
» The trio of Baxter dealerships already has relocated to newly built facilities at 168th Street and West Dodge Road, making way for the Topgolf complex, expected to open in summer 2020.
» The Westroads Investors team is seeking up to four more tenants, preferably retailers that are new to Omaha, to settle on the four acres south of Topgolf. Snyder said investment is expected to top $50 million for the Topgolf and adjoining four acres of redevelopment.
» After H&H Automotive's four dealerships move to their new home at Heartwood Preserve west of Boys Town, co-owners Steve Hinchcliff and son Jeff Hinchcliff plan to sell or redevelop their Westroads area property.
The H&H site already is on the market, said Steve Hinchcliff, and he's waiting to see if a buyer comes forth with an attractive proposal. Otherwise, he said, they've had a lot of interest from entertainment-focused tenants seeking to lease a spot.
"It will be a very exciting destination with many different things to do all in one place," Hinchcliff said.
As for the move of his BMW, Jaguar, Land Rover and Mini franchises from the Westroads area to Heartwood Preserve, Hinchcliff said, those dealerships needed more space. Plus, he said, that new 10-acre complex will have convenient access from 150th Street and West Dodge Road, where a new eastbound offramp has been added.
H&H, with its $32 million project at the Heartwood Preserve, will be among the pioneers and first tenants of the property formerly known as the West Farm.
The Westroads Investors team expects to see a wide range of visitors at the redeveloped area anchored by Topgolf. Westroads Investors is mainly comprised of two partners, Omaha-based Woodsonia Real Estate and Drake Development of Kansas City.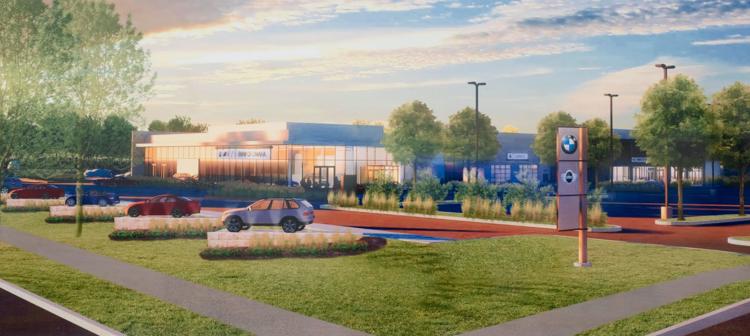 Woodsonia's Snyder said his team was trying to buy Baxter Auto property about the same time that Topgolf officials were eyeing Omaha. "The stars aligned," said Snyder, who also is involved in redeveloping a site in Albuquerque for a Topgolf facility there.
In Omaha, he said, Topgolf will have 72 hitting bays, an illuminated exterior at night, and will be visible from Interstate 680 and West Dodge. The bays that open to the hitting range are climate controlled and open year-round.
Snyder said his team will develop, then lease the ground to Topgolf, which will own its structure. Topgolf representatives declined to comment, saying they'll share official remarks soon.
In late 2017, the Omaha City Council designated the future Topgolf grounds and adjoining four acres an approved "enhanced employment district," which allows an extra charge on food and retail items, beyond local and state sales tax and Omaha's restaurant tax. Developments levying such a tax must show they'll create at least 30 new jobs and $3 million in new investment.
Councilman Pete Festersen said at the time that he viewed the Topgolf project as the "large and unique-type projects" the tax was intended for.
With more than 50 locations, this will be Topgolf's first in Nebraska. Players hit microchipped golf balls into a net-wrapped area, as a target detects the ball's microchip and computes a score based on the accuracy and distance of the shot. Results are sent to a nearby TV for viewing.
Played with real balls and clubs, the game blends the sport of golf with food, drinks and socializing. The complex is to include a bar, corporate event space, lounge with pool tables and rooftop terrace.
Snyder calls the golf complex a win for the city.
"It's a feather in the cap of Omaha to attract this user that primarily has gone into only major metros," he said.
---
Omaha's tallest buildings
17. Westbrook Tower Apartments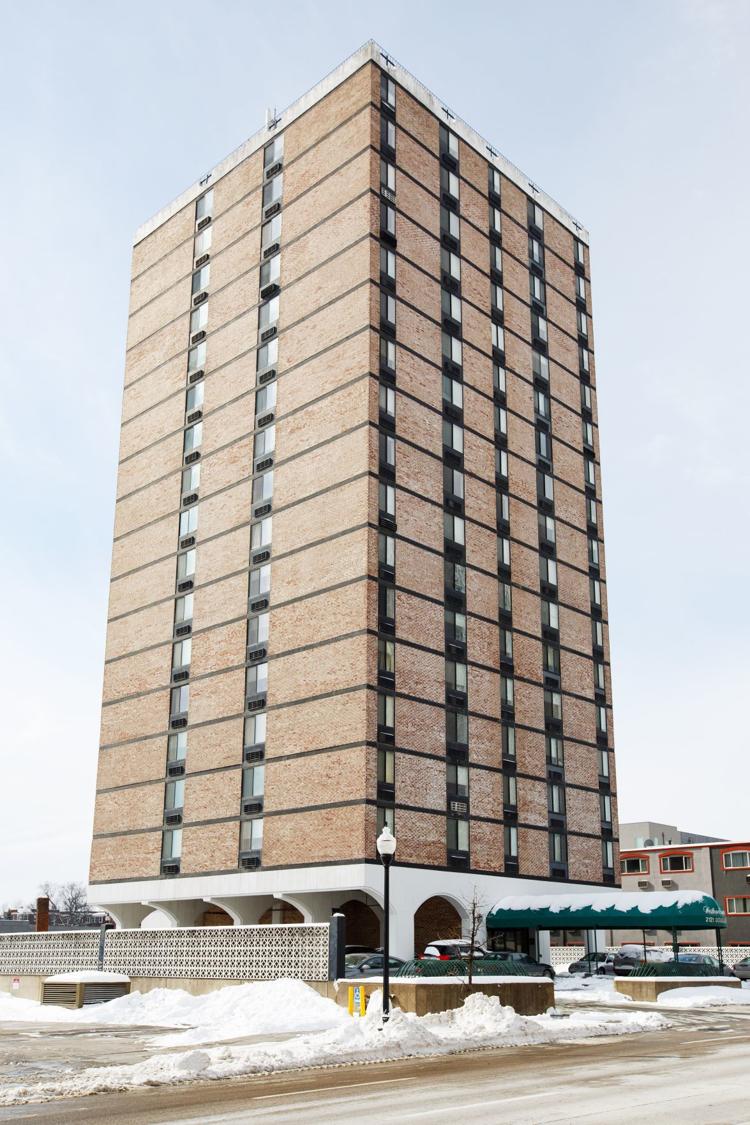 16. Kiewit Plaza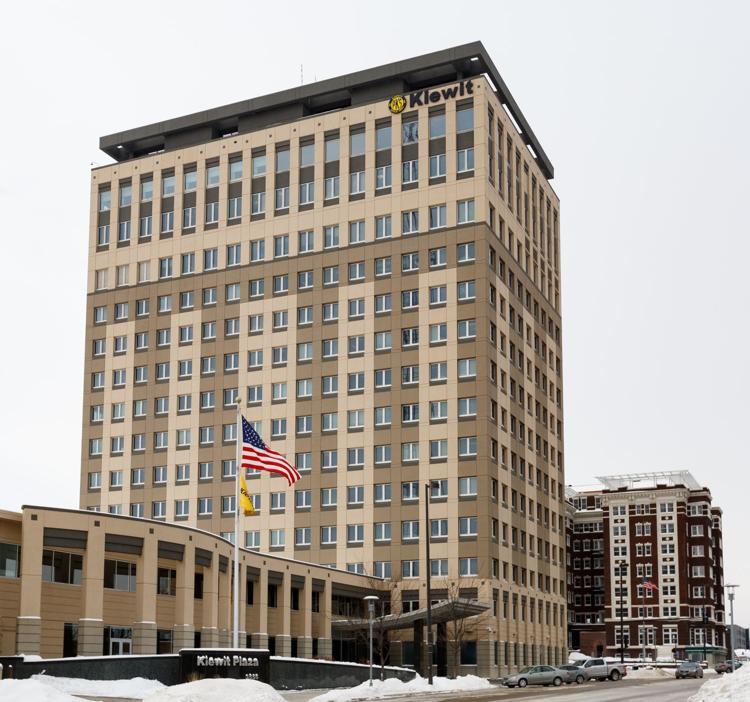 16. Farnam 1600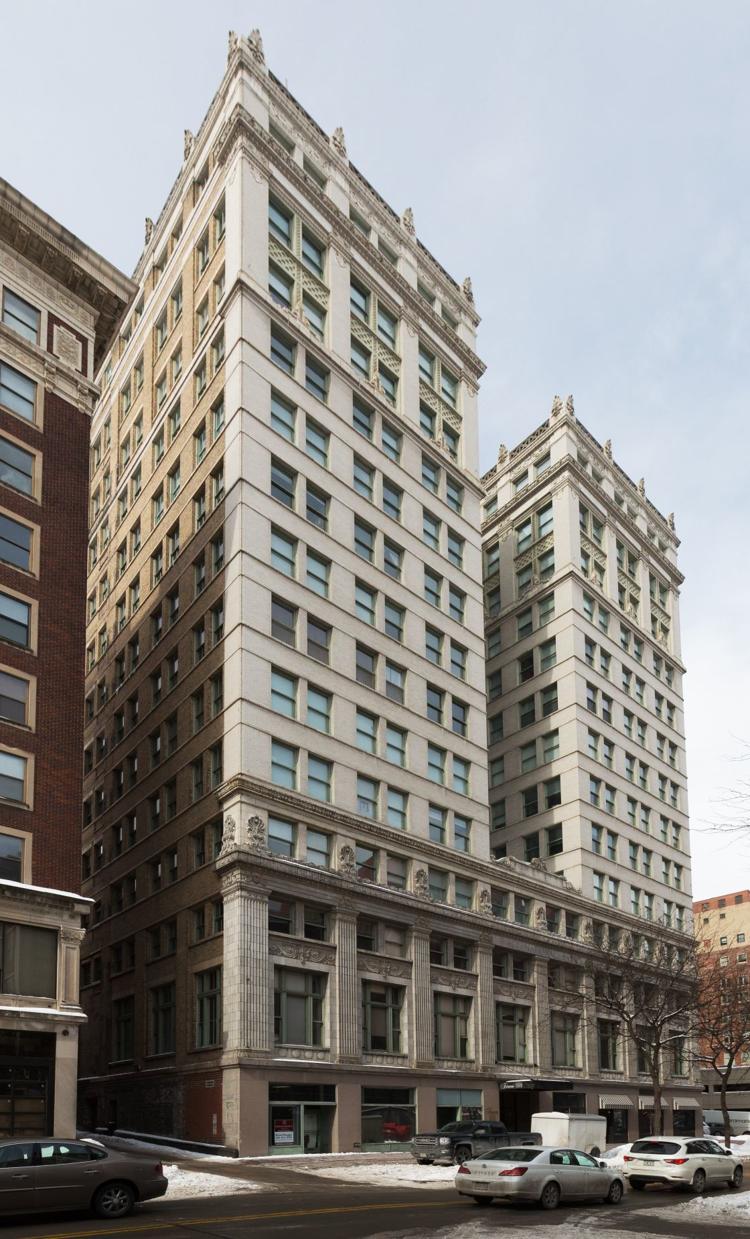 14. and 15. Central Park Plaza buildings
13. Orpheum Tower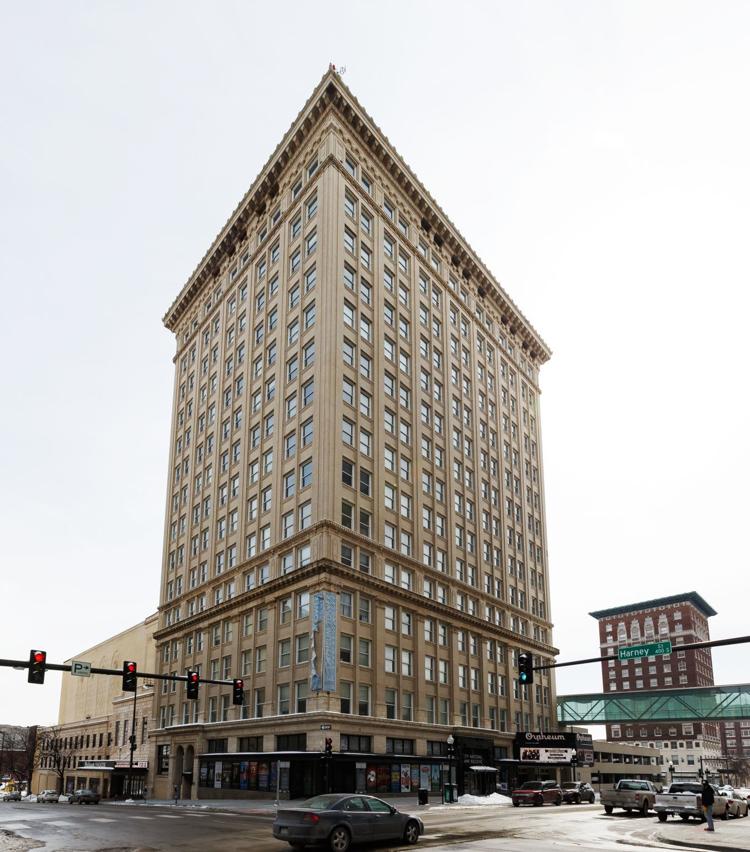 12. Lied Transplant Center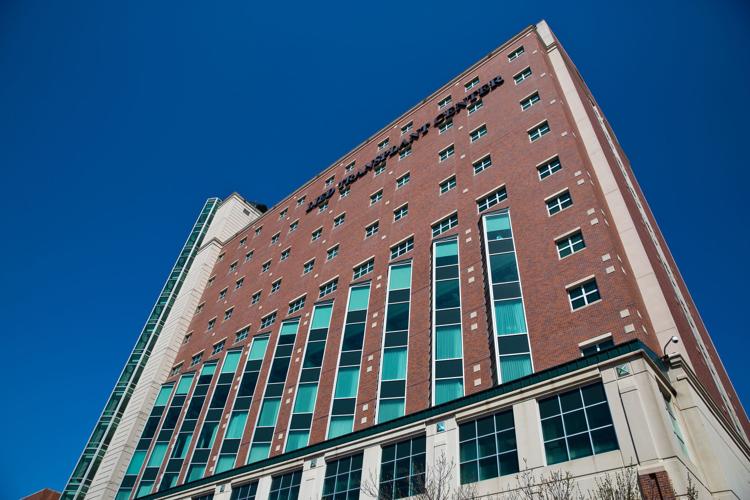 11. DoubleTree by Hilton Omaha Downtown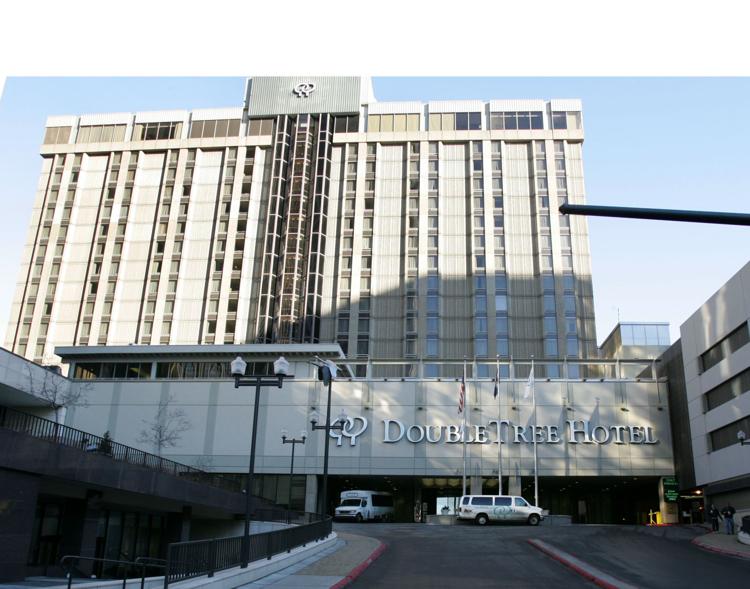 10. The World-Herald Building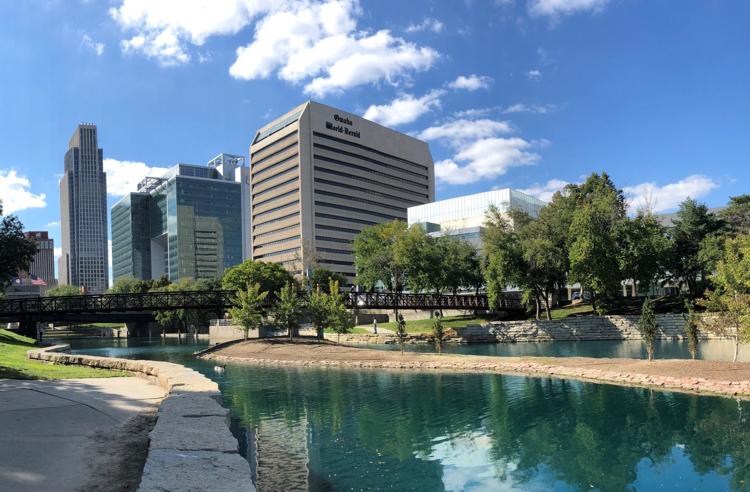 9. Landmark Center
8. Elmwood Tower
7. The Highline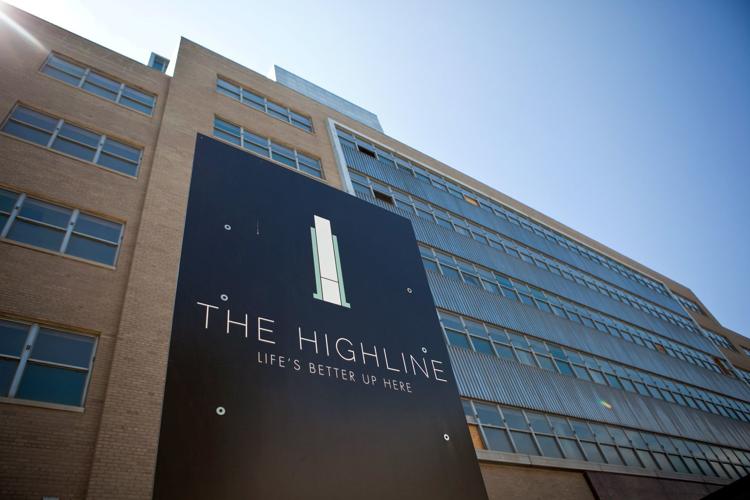 6. Former Northwestern Bell Telephone Building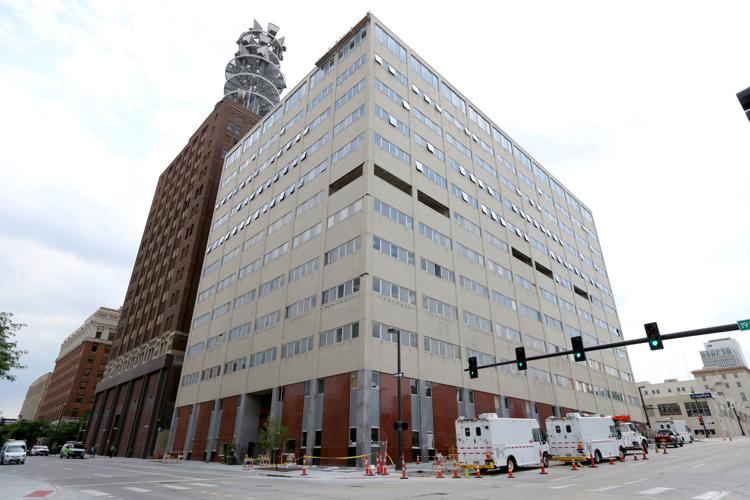 5. Mutual of Omaha
4. First National Center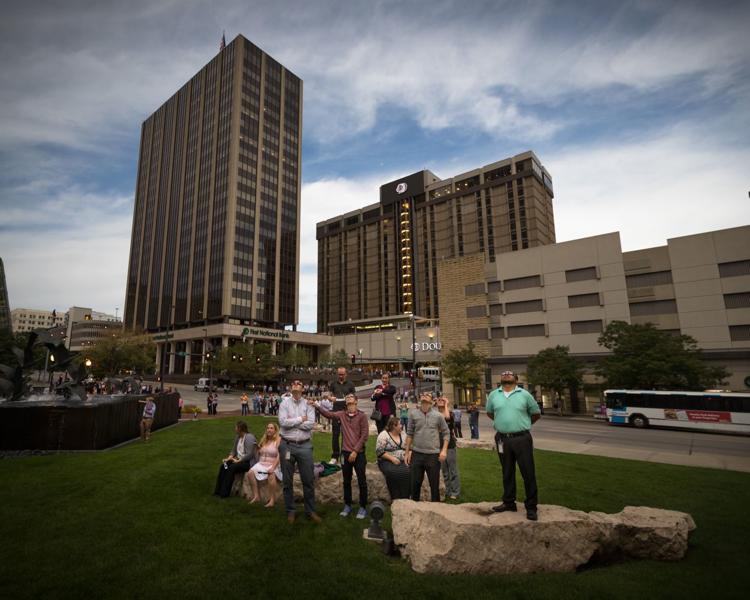 3. Union Pacific Center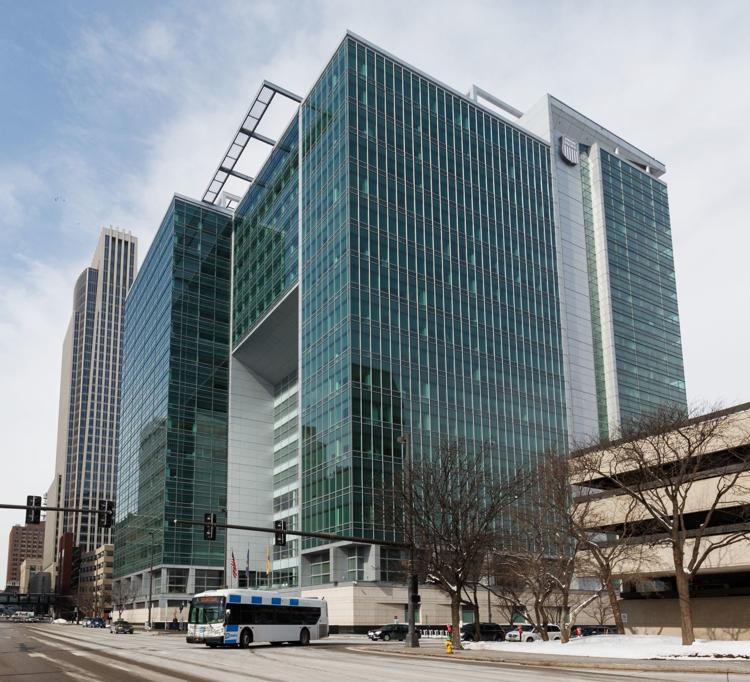 2. Woodmen Tower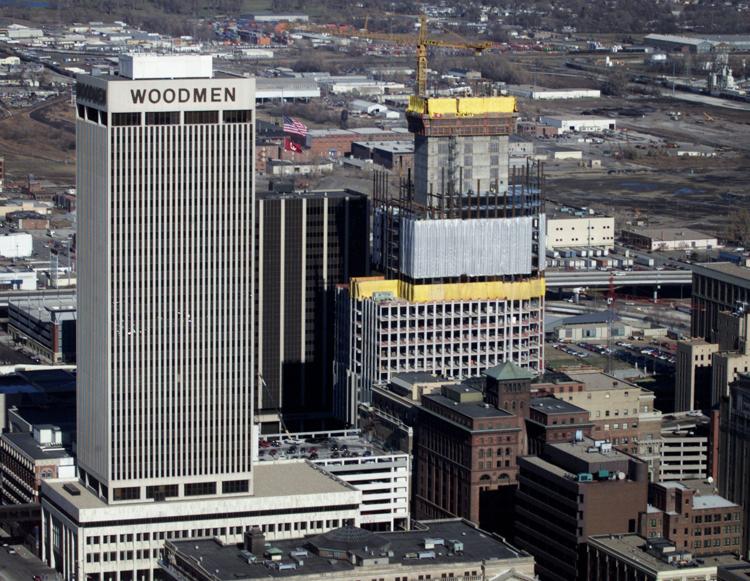 1. First National Tower