A north Omaha shopping hub that in its heyday brimmed with high-profile retailers, such as Hested's department store and the city's biggest bowling alley, is being resuscitated.
So far about $18 million has been pumped into the sprawling Ames Plaza site near 56th Street and Ames Avenue in a redevelopment effort led by Omaha's White Lotus Group.
In all, some 130,000 square feet in two structures have been revamped, and a brand new 12-unit row house project was added to the mix.
Before, much of the space on the 14-acre retail site that dates back 60 years had been condemned, vacant or underused.
"It was really kind of forgotten," said White Lotus spokeswoman Delaney Nelson. "So to take that first phase and run with it, bring it into that second chapter of life, was pretty exciting."
Here's how the phases unfolded:
White Lotus bought the main retail structure, an indoor mall built in 1959, around 2012. Its 83,000 square feet underwent a $10 million makeover and today are home to Planet Fitness, a self-storage company and offices for Heartland Workforce Solutions, which employs about 50 people and helps thousands.
Housing in the form of the $2 million rental row house project was built — and opened last year — on idle land just north of that mall and along Fowler Avenue.
The residential component was financially assisted by federal low-income housing tax credits. The City of Omaha has directed a total of $1.15 million in tax-increment financing for the other parts.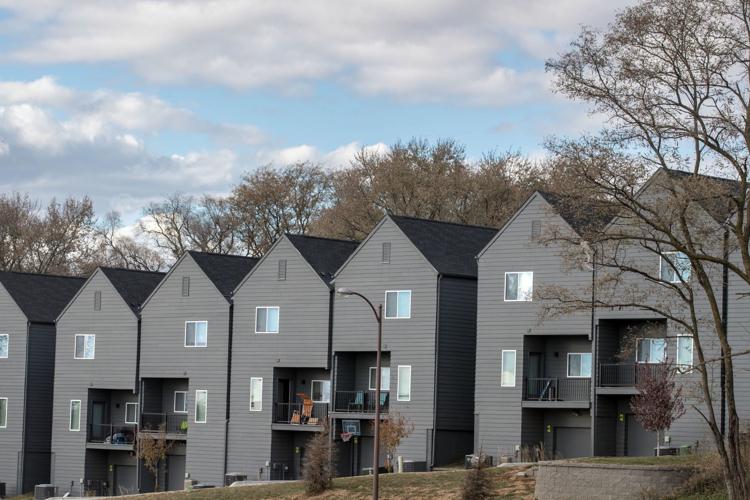 Today, tenants are filling the third phase — the former 44,000-square-foot Ames Bowling Center structure that underwent a $5.7 million face-lift and renovation into what is now called the Ames Innovation Center.
Earlier this month, ResCare Workforce Services unveiled its new headquarters inside that space. The state contractor that helps match job seekers with employers moved its 45-person workforce from 72nd and Grover Streets to a 16,000-square-foot spot in the former bowling center, said project director Brenda Weiland.
Also in that building is a new state driver's licensing office. White Lotus is negotiating with two other businesses to fill the structure's remaining bays and expects those to add about 45 workers.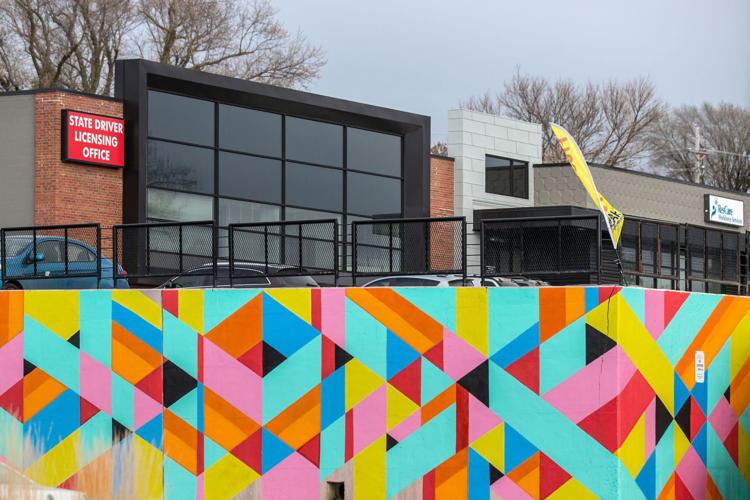 There are a couple of smaller buildings in the Ames Plaza area not owned by White Lotus that aren't part of its redevelopment effort.
While tenants so far attracted to the redevelopment site aren't high-tech job magnets, Nelson said the current lineup has drawn lots of foot traffic and provides easy access to workforce services needed in the north Omaha area.
Take Mack Johnson, 34, who was recently at the ResCare center attending a workshop oninterviewing for jobs. He then spent time in the computer lab reviewing employment possibilities.
Johnson, a former cashier looking for a maintenance position in a university setting, said he was excited about ResCare's 56th and Ames spot.
"It's way more convenient, easier to find and I only have to catch one bus to get here."
The developer earlier held meetings to ask area residents what they wanted and didn't want at the hub. For the White Lotus team, whose recent projects include the redevelopment of the iconic Mister C's site, it was especially satisfying to help revive an area with a storied past, Nelson said.
The Ames Plaza site so intrigued Adam Fletcher Sasse, a former north Omahan who now lives in Washington state, that he recently researched its past prominence as a pioneer of north Omaha shopping centers.
"Developers anticipated northwest Omaha would grow quickly, and they wanted a shopping center with local and national stores there," Sasse wrote in a history of the area. "There were 600 parking stalls, massive signage throughout the area, and going to Ames Plaza felt like an arrival."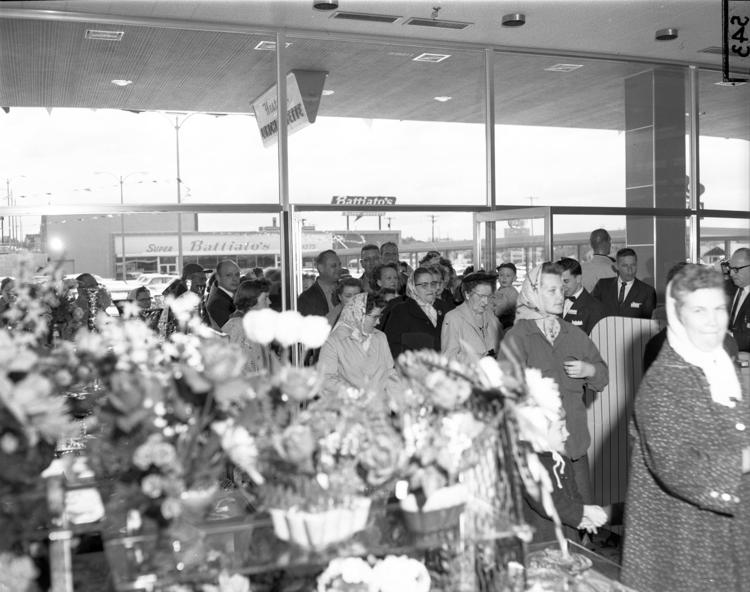 Of four main buildings, the largest housed Hested's. The bowling center, which closed in 1992, was in the second biggest structure and at its peak had 50 lanes, accommodated 5,000 bowlers a year and was open around the clock.
A bank occupied the third building and a supermarket filled the fourth.
Among other past tenants of the plaza were a Brandeis, Toy Palace, Haney Shoe Store, Northwest Fabrics, a discothèque and a flea market.
Sasse tracks the downfall of Ames Plaza to the 1982 shuttering of the Hested's anchor, which was followed by other closures. "It really hurt the mall," he said.
He thinks the current redevelopment could use more private business investment that provides jobs to area residents, but applauds the state-supported service providers.
Said Nelson: "There are other opportunities all along that Ames corridor that are exciting to us and that we are looking at as well."
---
Made right here: 12 things you may not know came from Nebraska
The business news you need
With a weekly newsletter looking back at local history.