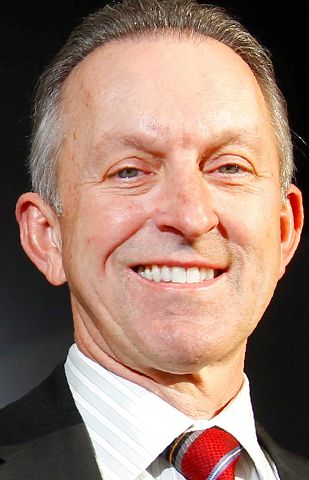 A 1930 promotional calendar from HDR's predecessor said: "There is always time enough for kindness."
Those words still guide the Omaha-based global architectural and engineering firm, HDR Chairman and Chief Executive George A. Little said Monday.
So, he said, it is fitting that the employee-owned company has launched the HDR Foundation to expand ways that its 8,000 professionals can give back to their communities. The foundation will provide grants to nonprofit organizations whose work aligns with HDR values and areas of expertise, including health care, education, water and energy.
For instance, as a health-care design firm, the employee-owned HDR values the importance of healthy communities, and the foundation would look at funding programs that explore innovative approaches to health care delivery.
Other considerations would include efforts to reduce water and energy use, or programs that promote transportation modes such as biking and walking. Employees might also request time off to work on a worthwhile project such as helping a third-world population improve its water supply.
"Giving has been in HDR's corporate DNA throughout our 96-year history," said Little, who pointed out the make-time-for kindness phrase on the old Henningson Engineering Co. calendar.
Eric Keen, president of HDR Engineering, is leading the foundation effort, and HDR employees will staff the foundation. Applications and instructions for grants can be found online at the HDR website. Preference is to be given to projects that affect work at the community level, encourage local partnerships and leverage additional sources of funding, the company said.