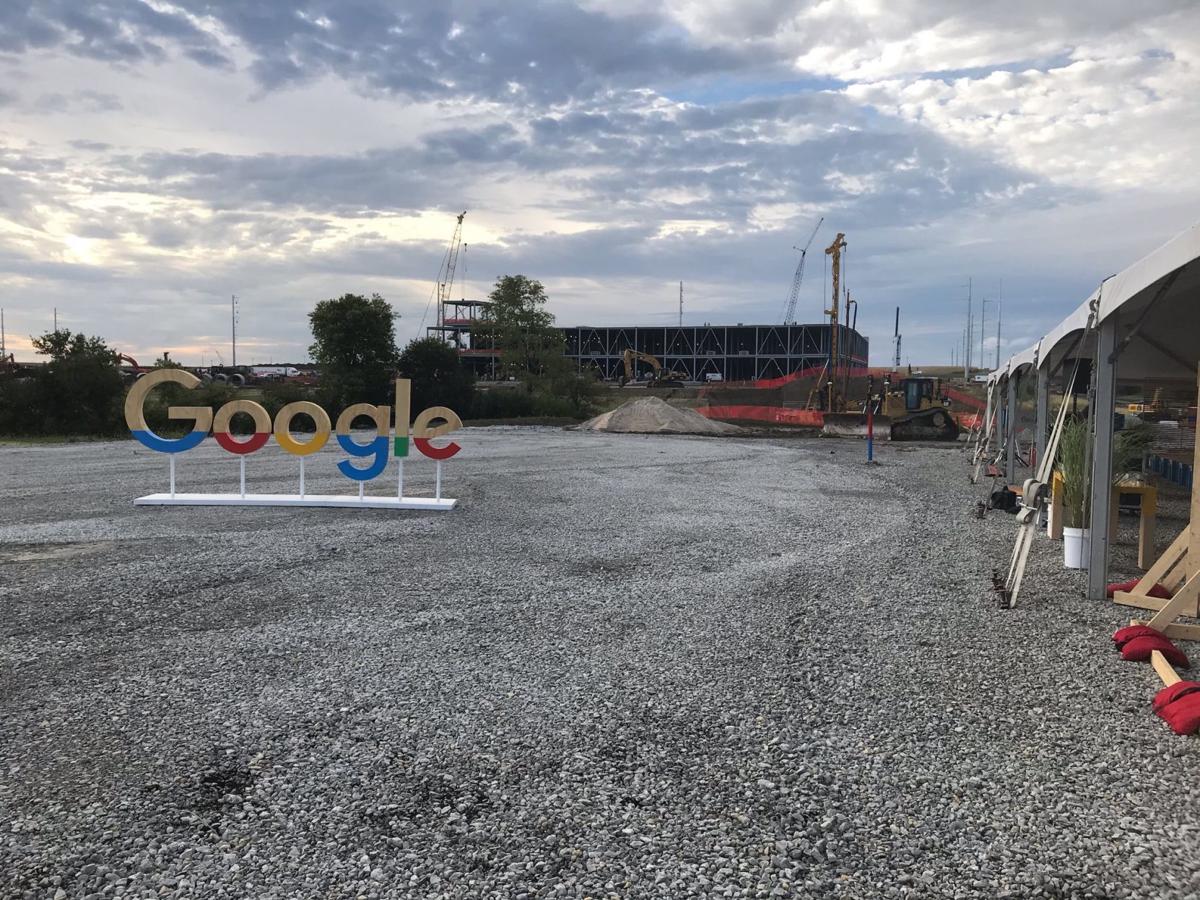 Google has confirmed that it will build a $600 million data center in Papillion, give a $100,000 grant to a local school district and create at least 30 permanent jobs. 
Those details follow a more general, nationwide announcement earlier this year that the tech company planned to invest $13 billion in 2019 for major expansions in 14 states, including Nebraska.
At the time, a map on Google's website indicated that the Nebraska facility would be built somewhere in the Omaha area, but the company wouldn't release any further specifics about what had been mysteriously referred to locally as Project Wizard.
Google spokesman Dan Harbeke confirmed to The World-Herald this week that affordable power and available land were among factors that drew the company to the 275 acres near Nebraska Highway 50 and Schram Road.
He called the area a "hub for tech activity."
"We're excited to be a part of that," he said.
Indeed, that pocket of Sarpy County has been a magnet in recent years for other industrial operations and data centers.
Neighbors include data centers for Travelers Insurance and the still-under-construction Facebook complex.
Also in Sarpy County are data centers for Fidelity, LightEdge Solutions, Tierpoint (two centers) and Yahoo.
Google's data center will be the eighth in Sarpy County.
Sign up for The World-Herald's afternoon updates
Receive a summary of the day's popular and trending stories from Omaha.com.
A study conducted for the Greater Omaha Chamber of Commerce by the Bureau of Business Research at the University of Nebraska-Lincoln found that most of those are large in-house operations for companies that serve national or international markets. The LightEdge and two Tierpoint centers serve more of a local market.
Google also has a major presence in Iowa, with more than 450 employees in Council Bluffs, Harbeke said. He said the Bluffs is currently home to Google's largest global data center, an investment of more than $2.5 billion.
Asked about job creation in Sarpy County, Harbeke said Google is "committed to at least 30" full-time, permanent positions. They'll be staffing a data center that delivers tools and resources that connect Internet users to search results, YouTube videos, Gmail and other apps.
In addition, Harbeke, Google's regional head of external affairs, anticipates that hundreds of construction-type jobs will be created during the 18 to 24 months he anticipates it will take to build the center. He said construction work is already underway.
Among the permanent jobs at the Sarpy center, Harbeke said, will be data technicians, people to maintain electrical and heating and air conditioning systems, and security personnel.
"Data centers are very secure facilities," he said.
Harbeke and other Google representatives were scheduled to join local, state and federal government officials Friday at a groundbreaking ceremony at the site of the future data center.
Business leaders were also invited.
David Brown, president of the Greater Omaha Chamber , said the Google presence is not only about real estate development and jobs.
He said the tech giant elevates education and quality of life in its host communities.
"Our Silicon Prairie is stronger because of Google," he said.
Andrew Rainbolt, executive director of the Sarpy County Economic Development Corp., which helped to put together the deal, said Friday's reveal was the "culmination of years of collaboration, numerous community partners working together to bring Google to our community."
The World-Herald reported in late 2018 that the giant land tract northwest of Highway 50 and Schram Road was poised to get a new data center.
Documents and local officials used the code name Project Wizard to describe it.
Rainbolt's organization acted as the frontman for the applicant, which went by Fireball Group LLC.
While keeping the company's name under wraps, Papillion officials gave various approvals. Records early on showed that roughly 100 to 200 employees would be on-site during the main shift, as opposed to the "at least 30" that Harbeke said in this week's interview.
Rainbolt said this week that judging from past data center projects, he expects Google to provide more than the 30 permanent jobs.
Early records also showed that administrative space as well as data center structures were to rise on the former farmland. Landscaping was planned, including to buffer the side facing the Omaha National Cemetery.
Concerns were raised during the Papillion Planning Board approval process, as some public officials wondered whether the area was nearing a data center saturation point.
Papillion Mayor David Black said then that the city was equipped and eager for the additional data center.
Rainbolt at the time quoted the chamber-requested UNL research that showed data centers so far having a positive local impact. He said for every 10,000 square feet of data center, there is a $10.6 million economic impact during construction.
Others have argued that visible, well-traveled corridors might be more suited for businesses with more public interaction.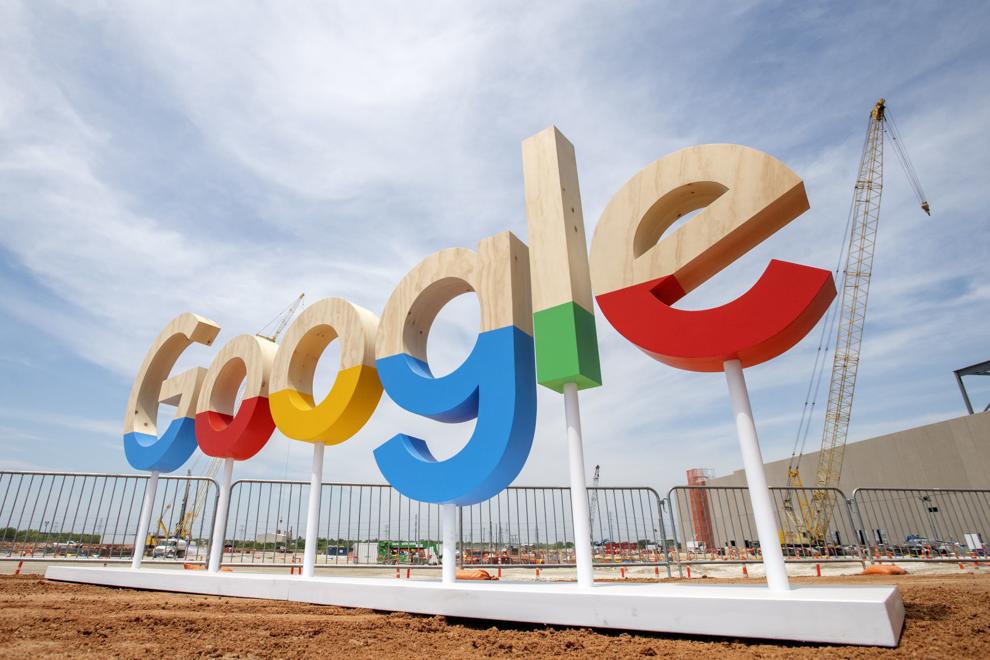 State records show that the Google project applied for Tier 2 large data center tax incentives that became available under a 2012 legislative bill. The component offers a 10% state tax credit on investments.
Gov. Pete Ricketts said in a statement this week that the state's low-cost power grid and central location have also helped lure data centers.
"Attracting investment from a global powerhouse like Google underscores our state's hospitable, business-friendly climate," he said.
Google's Harbeke declined to disclose various other details, including size of the planned data center. He said Google often plans for growth, though he didn't have a timeline for future development or a number for future jobs.
According to Papillion records, Project Wizard earlier this year obtained a building permit for a two-story, 281,792-square-foot data center, valued at $18.5 million, on a 260-acre site. The applicant put the total value of the proposed work — including labor and materials but not landscaping, site work or land cost — at $280 million.
Harbeke declined for competitive reasons to say whether more phases might be planned.
Earlier, in the push to seek approvals for the project, a chamber official said Project Wizard probably would be built in phases similar to the nearby Facebook data center.
When fully built, Rainbolt said, the hulking Facebook data center operation is expected to span between 2.5 million and 3 million square feet.
This year, Google hit its 10-year anniversary of the opening of its Bluffs data center near Lake Manawa and marked that milestone by dividing $1 million among five nonprofits. Google's second Bluffs data center, at Southlands, opened in 2013.
Harbeke said that while the company is "incredibly proud" of the Iowa facilities, Google wants to meet growing demand for its technology services by diversifying geographically.
This year's expansion projects will mean that Google has a physical presence in 24 states, and data centers in 13 communities, including Papillion. Harbeke said geographic diversity is key to continuity of service and to spread risk across those facilities.
Harbeke said Google's investment is not limited to physical facilities.
The company, for example, plans to award a $100,000 grant to the Springfield Platteview Community Schools to support continued growth and development of computer science and STEM programs.
And on Nov. 13, the company's Grow with Google program plans to host digital workshops at the South Omaha Library. Google staff teach free hands-on workshops covering topics such as Digital Skills for Everyday Tasks and Using Data to Drive Growth.
"We are committed to being good neighbors and creating opportunities for the communities we call home," Harbeke said.
Check out nearly 100 stunning photos of Nebraska
Check out some of the most beautiful images of Nebraska.