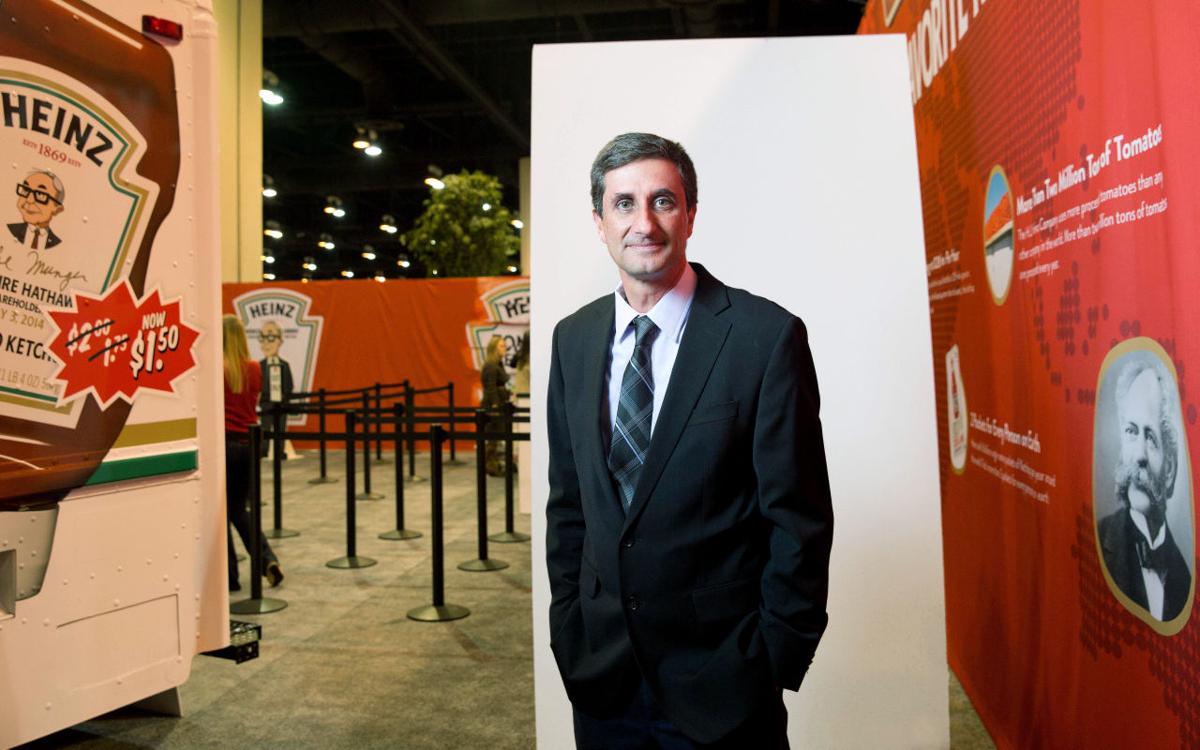 CHICAGO — Heinz CEO Bernardo Hees, who is set to become the CEO of Kraft Heinz when the multibillion-dollar food merger closes, was at Kraft's suburban Chicago headquarters last week checking out the business his company is buying.
In a video issued to Kraft employees, Hees said the two food companies have much to learn from each other, "something we need to do more of in the weeks and months to come," according to a transcript released Monday.
Heinz announced its plan to buy Kraft on March 25, giving Heinz — owned by Omaha-based Berkshire Hathaway Inc. and Brazilian investment firm 3G Capital — the chance to expand its list of American kitchen staples and bring Kraft brands into international markets as packaged food companies are seeing weak U.S. sales.
Heinz hosted Wall Street analysts in Pittsburgh last week to discuss aspects of the deal. Hees also has met with Kraft leadership, he said in the transcript.
"We have tremendous respect for what Kraft has built over the years," Hees said, citing the often-quoted statistic that Kraft brands are in 98 percent of North American homes. "We look forward to furthering that legacy and making this new company the best in class."
Hees said Heinz has built "a lean structure" over the past few years. He did not announce any specific streamlining plans for the new company.
JPMorgan analyst Ken Goldman, who met with Hees in Pittsburgh, said that although the combined company may keep two headquarters, in Pittsburgh and the Chicago area, he was "increasingly confident that Chicago will be the primary home for the vast majority of management down the road."
Credit Suisse analyst Robert Moskow, who also attended the Pittsburgh meetings, said Hees pointed out that the Kraft deal is different from other recent deals. He said the Kraft deal is an integration while the work 3G did at Burger King was a turnaround story and the Heinz deal was a stand-alone acquisition.
"The management team needs to combine two different corporate cultures together," Moskow wrote in a note to clients. "While we have no doubt that Hees will successfully instill his operating discipline into the Kraft business, the reality is that Kraft North America is much bigger than Heinz North America."
According to Monday's transcript, Hees said he likely will be in the Chicago area more often as the leadership teams from Kraft and Heinz work on the transition.
"When the deal closes, I look forward to meeting each and every one of you. I am humbled and honored by this opportunity," Hees said.