A fire station in the heart of South Omaha is pretty much the only one Joe Wolff has ever known.
Save for a few stints elsewhere, Wolff, a 23-year veteran of the Fire Department, has worked out of Omaha's Fire Station 31 on the southwest corner of 25th and L Streets.
In a few years, Wolff and his colleagues will be on the move.
The city is replacing Station 31 with a new station farther west, probably in the vicinity of 33rd Avenue and Q Street.
"I think it's a good thing," Wolff said of the plans.
The planned move brings into question the fate of the aged Station 31 building, though the city says it hasn't decided what to do with it. It's the oldest of the city's 24 stations.
Sign up for World-Herald news alerts
Be the first to know when news happens. Get the latest breaking headlines sent straight to your inbox.
While some have been demolished, other retired Omaha fire stations have been sold and reused. One became a neighborhood social hall, another a child care center and yet another became Upstream Brewing Co., the Old Market brewery and restaurant.
Station 3 at 20th and Spring Streets was bought for $40,000 in 2002 and converted into a private residence.
During the mayor's town hall in South Omaha last month, Fire Chief Dan Olsen said the city is open to ideas as to what to do with Station 31, a concrete structure with the colorful, L Street-facing mural.
Scott Dobbe, an architect and executive director of nonprofit Omaha by Design, attended the meeting said he loved the existing building but understands that it's not fit to house modern fire equipment. Olsen said the station poses a problem fitting newer rigs that are taller, wider and heavier.
There are other limitations, like parking. Wells Fargo owns the lot next door, but firefighters can park there.
Olsen said he, too, appreciates the building. "I'm from South Omaha," he said. "It means a lot to me."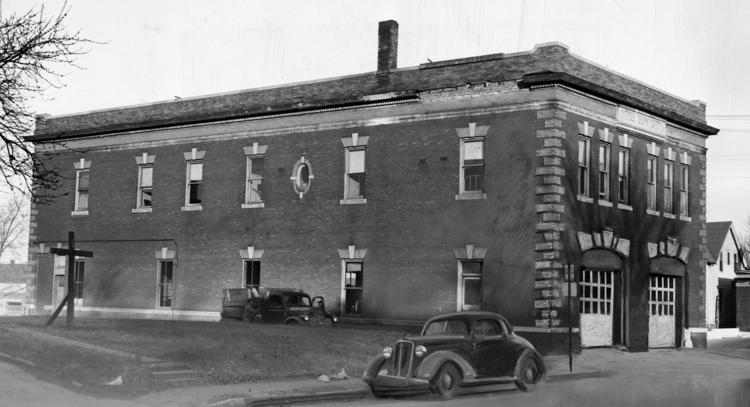 An old photograph inside the station shows it equipped with horse-drawn carts, used in the days before fire engines. The photograph also shows the original apparatus bays facing the north, versus the east as they do today.
That two-story brick building, the original station, was built sometime around 1907, World-Herald archives show. It was replaced in the same spot with a one-story concrete and steel structure in the 1940s after the city said the original building was in "very bad" condition. The new building opened in 1949 and was estimated to cost $50,000.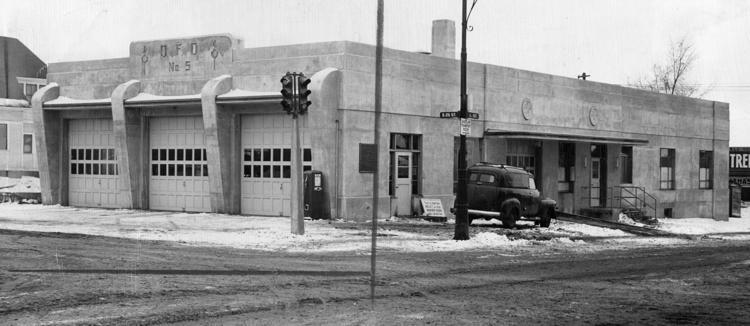 Jose Garcia, a historian of Latino culture, said he'd like to put a historical center in the building and has been wanting to ask whether the building could be repurposed.
"That building there on that corner has great import in the historical makeup of South Omaha," he said.
El Museo Latino, a museum featuring Latino and Hispanic art and history, is across the street from the station in the former Polish Home. Founder and Executive Director Maggie Garcia said she's enjoyed the Fire Department as a neighbor, saying she's felt safer knowing they're always around.
She said she, too, would like to see the building stay. "I never like to see historic buildings torn down," she said.
The plan calls for $5 million in bond dollars to build the new South Omaha station and $5 million for a new Station 53 in central Omaha in 2021.
The city is negotiating to purchase a site in South Omaha and doesn't want to reveal its exact location, said Kevin Andersen, one of Mayor Jean Stothert's deputy chiefs of staff who works on economic development issues.
But Andersen said the city has looked for sites within a six-block radius of 40th and Q Streets, which was determined by a study to be the best location for the new station.
A groundbreaking could take place next year, with the project wrapping up as soon as 2021, Andersen said.
Design on the new station hasn't started yet, though it will feature modern amenities, like separate sleeping quarters. Right now, Station 31 sleeps all 10 people working a shift in one big room.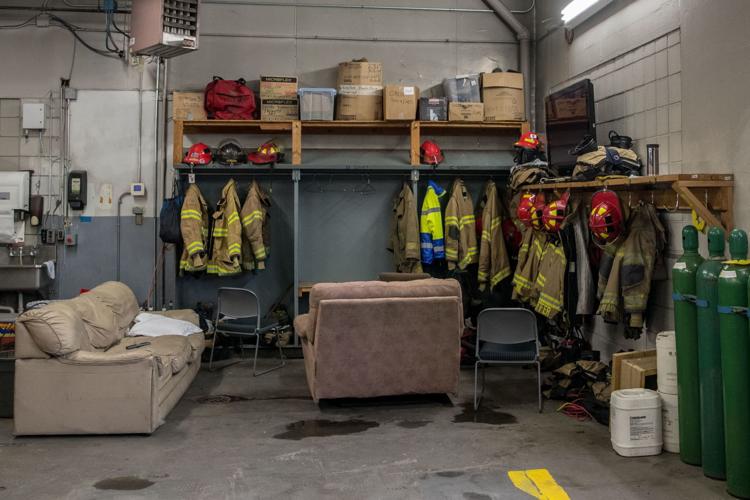 One morning last week, the building was bustling with activity, with some firefighters preparing beef stroganoff in the kitchen. Others waited for a call. Capt. Byron Johnson said firefighters enjoy aspects of the old building, like its massive downstairs weight room.
But City Councilman Vinny Palermo, who represents South Omaha, said the building has served its purpose. He's heard reports of leaks, bugs and other critters getting into the building.
Still, he said, he thinks it could have new life as something else. He said he's interested in helping anyone with an idea to keep the building around.
"There's going to be historians around town or even people that run different groups and organizations that will want that building," he said.
Changing Omaha: More than 50 stories of local development projects in the works
An ongoing list of some our development stories from 2018-20, with the most-recent stories at the top. 
The business news you need
With a weekly newsletter looking back at local history.