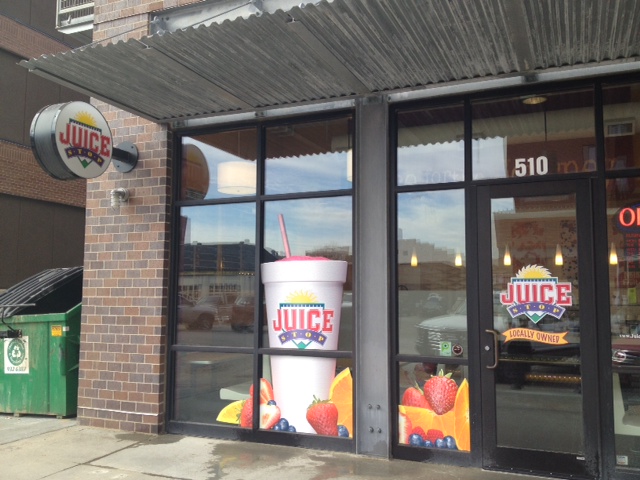 Smoothie chain Juice Stop has opened a downtown location.
The new store, located at 510 S. 12th St. next door to Little King sandwich shop, opened about a week ago, owner Travis Meyer said.
Meyer said he had interest in a downtown location for some time, but wasn't able to find a spot that suited what the business needed. When MaggieMoo's ice cream shop closed, "We went ahead and jumped on it," he said.
Meyer said Juice Stop is also looking to open a location in Papillion.
About six part-time employees were hired to staff the store, Meyer said, and he is looking for a few more.
Juice Stop also has locations in Omaha in Lakeside Plaza at about 171st Street and West Center Road, in Aksarben Village, and near 132nd Street and West Maple Road. It also has locations in Lincoln and in Lawrence and Topeka, Kan.