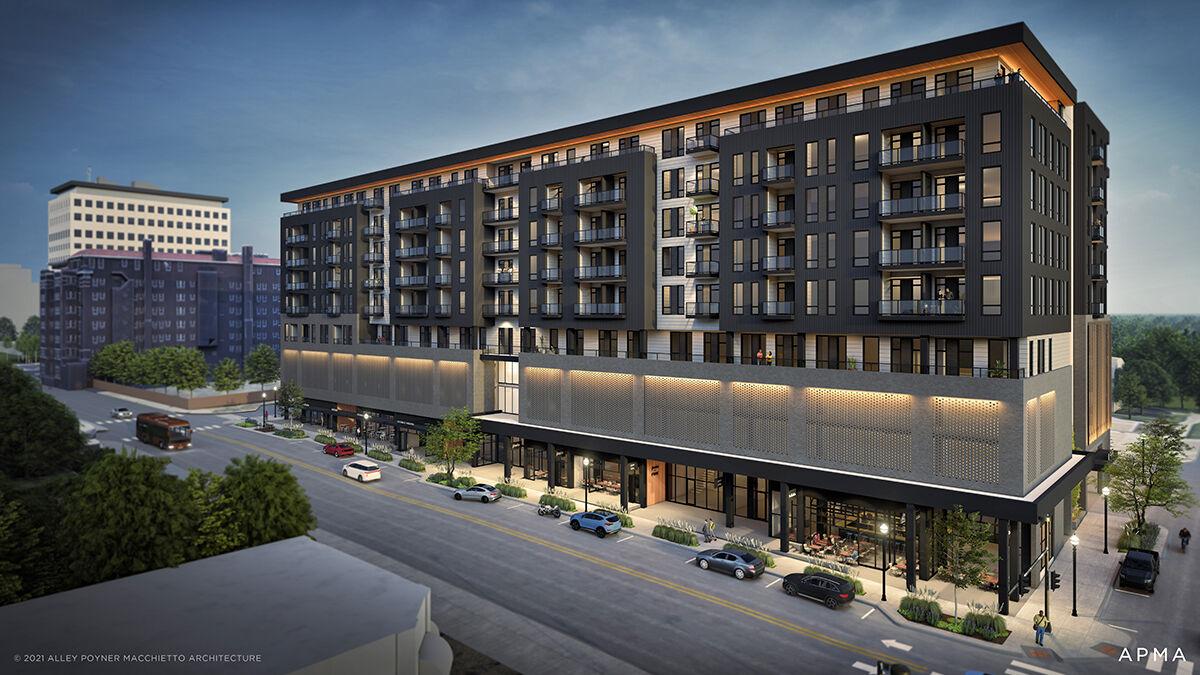 A new $43.5 million building, nine stories tall, is aimed at bringing more retail, apartments and parking to Omaha's trendy Blackstone District.
Developers say their planned mixed-use building, which replaces a surface parking lot and a few smaller buildings, would be a major addition to the midtown neighborhood.
Proposed by developers Tom McLeay, Matt Dwyer and Jay Lund, the complex would face Farnam Street between 37th and 38th Streets.
According to city documents, construction is tentatively scheduled to begin this October and be completed in September 2023.
If completed, the development would join a vibrant area that already includes numerous bars and restaurants, an ice cream shop, live music and a historic luxury hotel.
"In some ways, this is the last big piece here on Farnam Street. In other ways, it's the hole in the doughnut that we're filling in for this area," McLeay said. "I think it will be a really nice addition that will give the Blackstone a more elevated and bigger city experience. It will feel a little more like Denver or Chicago than Omaha when it's all said and done."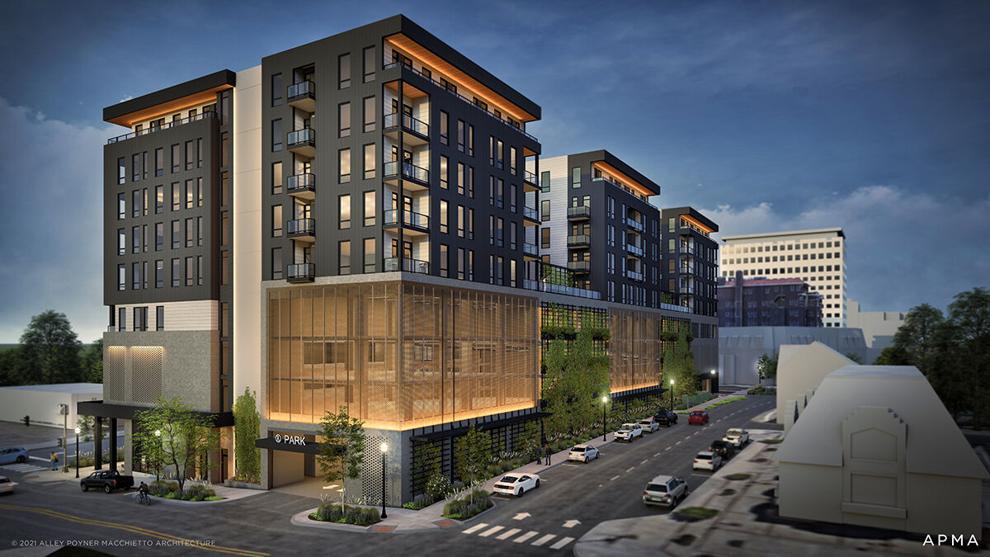 Plans for the complex, which the developers haven't yet named, include about 20,000 square feet of retail space on the first floor. Lund said that's big enough for about 10 stores.
"We're designing a building that we think is going to be really conducive to small businesses and can complement the existing businesses in Blackstone and thrive in this era," he said.
The upper levels would contain 161 apartments. Developers imagine some of the apartments would appeal to older people.
"We're to be building certain units that hopefully appeal to maybe an empty-nester demographic or a demographic that wants to have multiple covered parking stalls and maybe more square footage," Dwyer said.
The parking would consist of approximately 400 spaces on multiple levels. The number of proposed parking spots would vastly expand upon the current lot's capacity of about 120 spots.
"We are trying to enhance the availability of parking for the neighborhood so it can continue to grow," Lund said.
According to the developers, the project's viability is subject to the council's approval of a $6.2 million tax increment financing district. TIF is an incentive that allows developers to use a portion of future increased property taxes generated by their projects to pay for certain upfront development costs.
The council is scheduled to take action on the developer's TIF request following a public hearing on June 15.
The developers say the TIF request is needed to put the midtown project on a level playing field with new developments on the city's edges. Suburban projects can use sanitary and improvement districts to finance the cost of infrastructure improvements.
TIF financing has been an essential part of transforming the Blackstone district and bringing in new businesses, the developers say.
"I think I speak for all three of us with 100% certainty that, without tax increment financing, the Blackstone District would be exactly the way it was 10 years ago," McLeay said.
---