From a tiny house village in downtown Omaha to a mammoth Amazon distribution center in the suburbs, last year brought a far-ranging group of real estate projects poised to change the metro area's landscape.
Projects launched in coronavirus-burdened 2020 included big-ticket mixed-use shopping districts such as "The Row" out west and "The Crossroads" in central Omaha.
They included smaller, yet intriguing, initiatives like the revamp of the high-profile downtown Central Park Plaza. New local owners say they might reshape the distinctive twin towers into one.
Of course, COVID-19 slowed aspects of the industry, as evidenced by empty storefronts and office space dotting the metro area. Alarms went off, for instance, when Infogroup decided to sell its sprawling Papillion headquarters and pivot to a mostly work-from-home operation. (Infogroup is now called Data Axle.)
Papillion officials sighed with relief when Midwest Laboratories announced that it would buy the 27-acre office complex. The move opens up a sale of Midwest Labs' existing 14-building Omaha campus.
Perhaps outshining all local real estate-related sectors last year was the single-family residential market. On the construction side, permits to build houses jumped more than 20% during a recent three-month period compared with a year earlier, according to data compiled from seven counties by the Greater Omaha Chamber of Commerce.
For existing homes, the Omaha Area Board of Realtors reported that sales went up by 7% and home prices increased by more than 8% during the first 11 months of 2020 compared with the same time the year before.
Here's a look back on some memorable real estate projects that either launched or finished in 2020.
Amazon is building a 700,000-square-foot distribution center on an expansive 94-acre Sarpy County field. The facility is to employ 1,000 full timers, who will work alongside robots. When Amazon announced the project in October, it didn't disclose a price tag. The Omaha Chamber described the project as its biggest economic development coup for its seven-county area in 2020.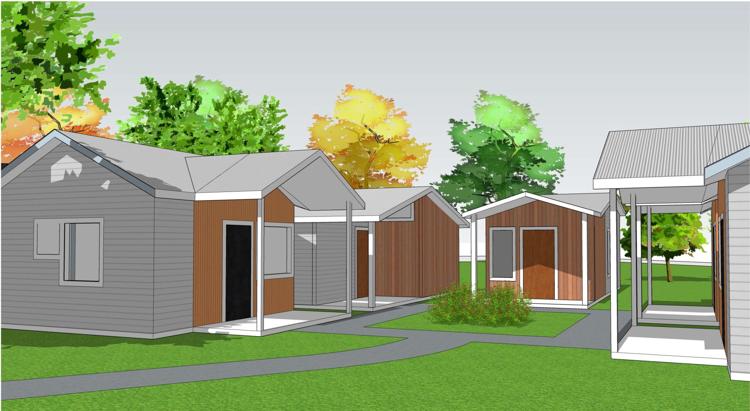 The (50-home) Cottages, on the other end of the size spectrum, would be the city's first tiny home neighborhood. The downtown Omaha project was made easier by a July change in city building code permitting houses smaller than 400 square feet. The targeted renters are clients of the Siena Francis House. The homeless shelter has partnered with Arch Icon Development to seek low-income housing tax credits to finance the $6.5 million effort.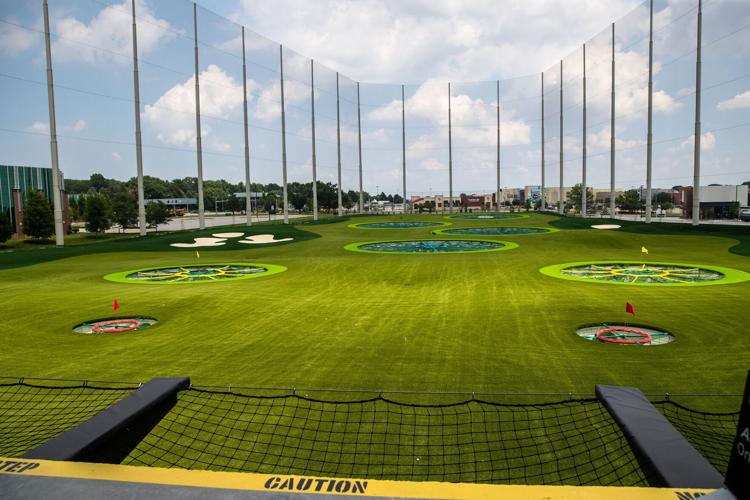 Topgolf opened its 10-acre complex near Westroads Mall last summer. It attracted attention as its towering poles and driving range nets could be seen during construction rising above the freeway. City planning documents put the price tag at about $23 million. The main almost 50,000-square-foot, two-story structure contains 72 hitting bays.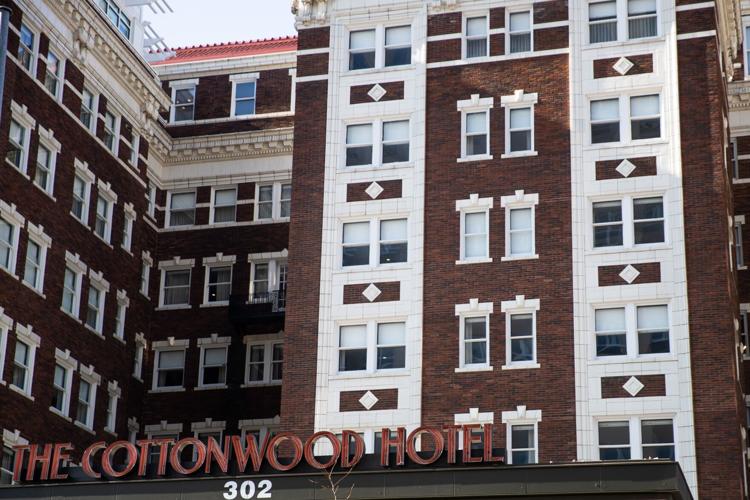 The Cottonwood Hotel, the rehabilitated version of the historic Blackstone Hotel, opened in November after a three-year, $75 million makeover. The midtown Omaha hotel and its storied past was one of Omaha.com's most read-about redevelopments of the year.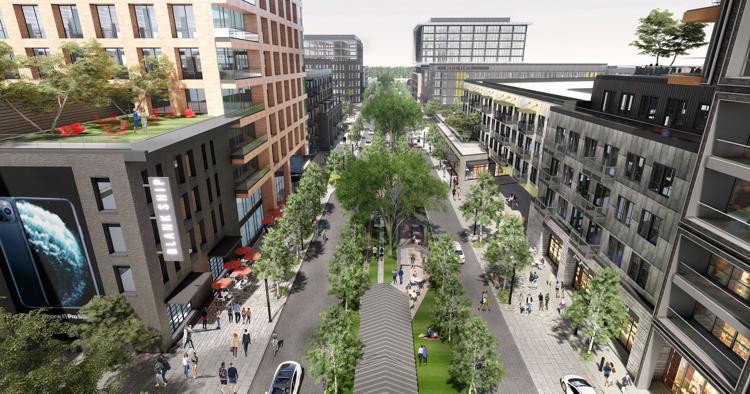 The Row is a 40-acre, roughly $500 million "town center" within the larger Heartwood Preserve redevelopment site. Announced in August by Lanoha Development, it's designed to be the pedestrian magnet piece of former farm and prairie land near 144th and Pacific Streets. The medley of apartments, stores, diners, hotel rooms and offices will be constructed in four phases.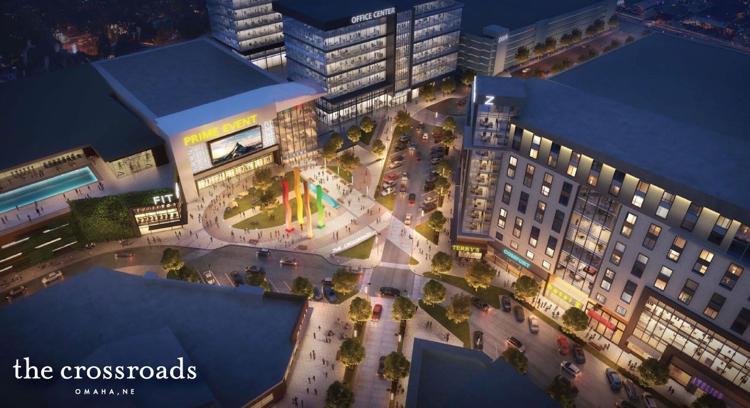 The Crossroads is a 40-acre, $554 million replacement for the dying mall at 72nd and Dodge Streets. Also announced in August, its housing, offices, commercial space and outdoor plazas are scheduled to open in 2024. Lockwood Development and Century Development are partners in the project, which is in a city-designated blighted zone and therefore qualifies for incentives such as tax-increment financing.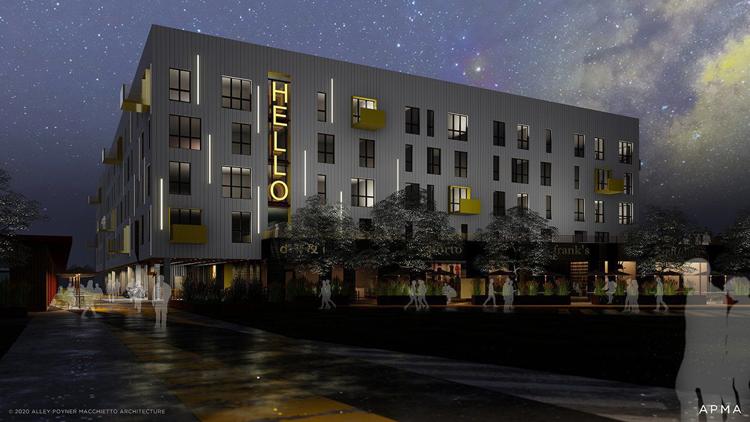 Hello Apartments, a 171-unit north downtown project by Bluestone Development reflects continued thirst for local apartment building. The $30.5 million project, to be followed by another nearby, began to rise last year as the first new apartment complex in the emerging Millwork Commons district.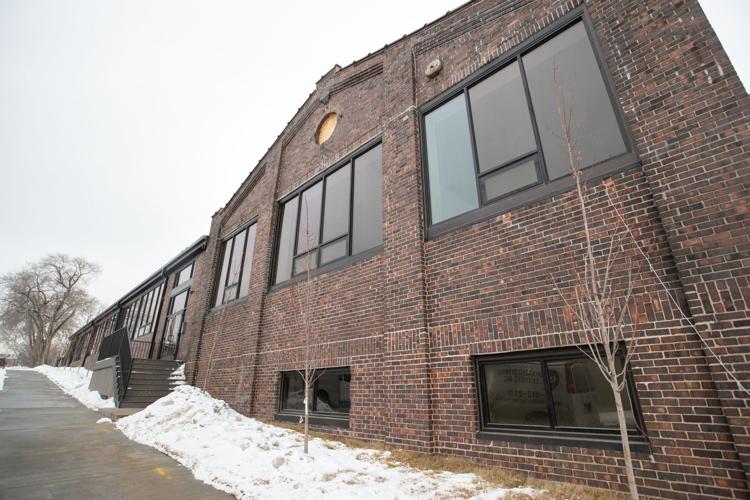 Foundry Lofts, a century-old machine shop converted into trendy apartments, opened last year at 1039 S. 21st St. The $3.5 million, 16-unit project by developers Zach Atchley and Corey Spader is notable as an off-the-beaten-path project intended to spark a mini-revival around a neighborhood on the periphery of downtown.
A hotel poised to rise seven stories near 44th and Douglas Streets reflects continued attraction by developers hoping to capitalize on the growth of the University of Nebraska Medical Center. The $17.5 million project, which will include commercial space, drew ire from longtime area renters when the developer/landlord MH Ozone gave them a month's notice to vacate. (The deadline was later extended.)
Science on the riverfront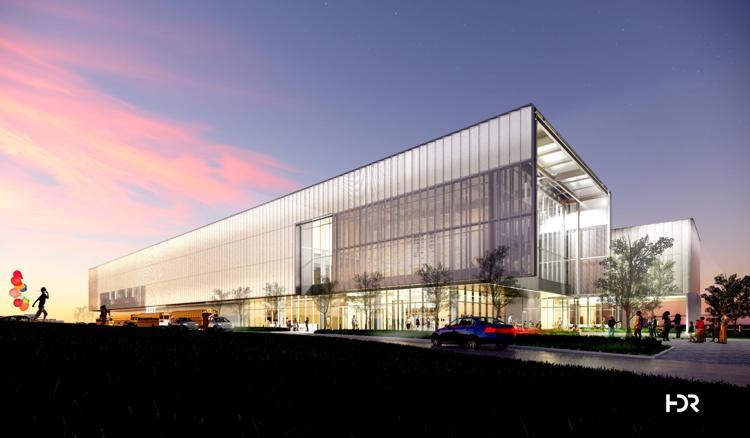 The $101 million science museum announced last summer was touted as a way to fill a cultural amenity void in Omaha. Supporters expect the privately funded 82,000-square-foot facility, projected to open in 2023 at Lewis & Clark Landing, to inspire interest in science, math, engineering and technology, helping fill a critical need for workers in those fields.
Message in the architecture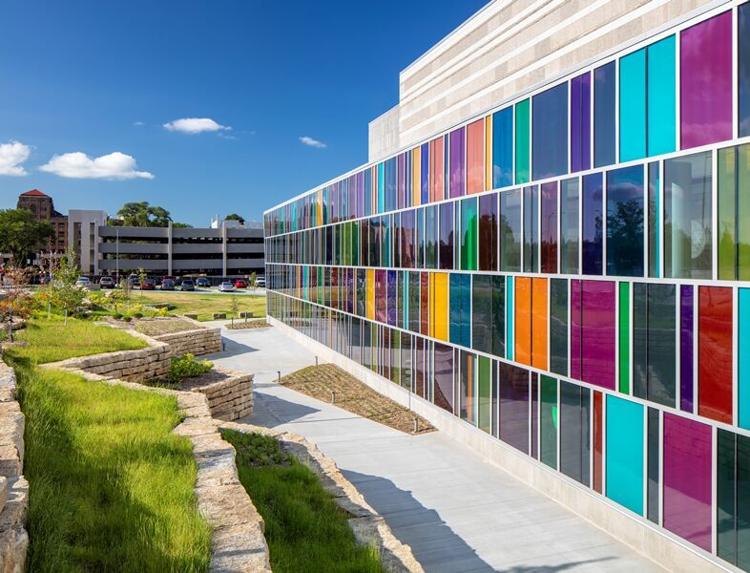 The $86 million VA Ambulatory Care Center opened last summer with unique design features that hold special meaning for veterans. The 160,000-square-foot facility near 42nd Street and Woolworth Avenue, for example, has a "flag wall" and a "ribbon wall" and artwork by local vets. The project also stands out as the country's first private-public partnership to build a health care facility under the CHIP IN for Vets Act.
An $85 million distribution center being built on an 85-acre site in Blair by Dollar General was welcomed as a diversification of the city's agriculture-based economy. About 800,000 square feet, it is to add 400 jobs and be the company's first distribution site built to handle both dry and fresh (perishable) items.
Lincoln's Pershing site
A $54 million project of mixed-income apartments and commercial space is to be built on a familiar Lincoln site that hosted concerts and sporting events for decades. Omaha's White Lotus Group was tapped last summer by Lincoln officials to redevelop the block that includes the vacant Pershing Center. Completion is expected in 2024.
---
Photos: The transformation of Omaha's Cottonwood Hotel