PLATTSMOUTH — In a dusty field about 20 minutes south of Omaha, a Tennessee-based company is on course to grow tenfold and add up to 300 jobs, in part to boost creation of a new anti-coronavirus product.
Officials in this Cass County seat of 6,500 call the planned $50 million Vireo Resources expansion over the next seven years their biggest boost in recent memory.
They say the new jobs — most in production, but some in research with six-figure salaries — position Plattsmouth to better retain young people and to launch other economic development ventures, including two housing projects currently in planning stages.
"We're growing and open to development, as is evident," said Mayor Paul Lambert. "Let's get this facility built and let's get Plattsmouth's citizens to work — in Plattsmouth."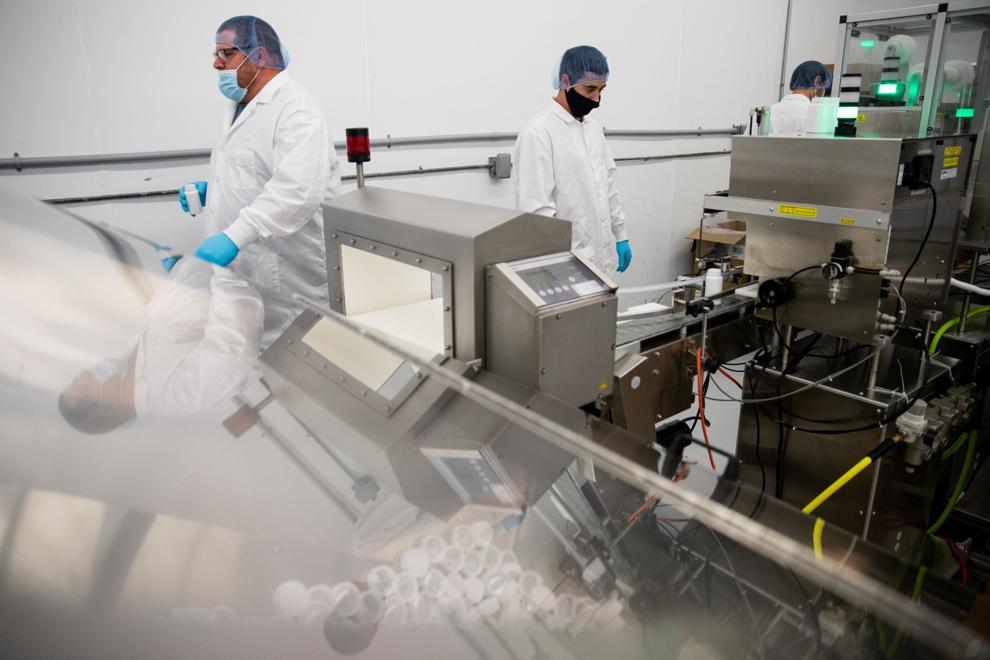 First up in the Vireo expansion is a new plant that President Mark Faulkner said will span about 32,000 square feet. Groundwork is underway on that structure, which is adjacent to the existing 10,000-square-foot manufacturing plant on Vireo's 10-acre Plattsmouth campus west of U.S. Highway 75 on Wiles Road.
About 40 employees currently work at the site, but Faulkner anticipates the workforce to grow to as many as 300 within five years.
Faulkner expects even more construction over the next seven years that could expand the local Vireo facilities to 100,000 square feet. The projected $50 million investment over that period includes both structural and equipment costs, he said.
Vireo is on a roll, Faulkner said, with some 40 products in the pipeline to join its 20 or so brands already on shelves and in the market.
"I wouldn't be surprised if we try to annex or buy even more land," he said in an interview following a groundbreaking event last week for the new three-story plant projected to be completed later next year.
Gov. Pete Ricketts, also at the event, recognized private and public partners that nudged Vireo to choose Nebraska. Parent company Vireo Systems also has two plants in the Nashville area, where it is headquartered.
"At the end of the day, no company invests, or starts a company or adds jobs, in a generic place called Nebraska," Ricketts said. "They pick specific communities within Nebraska to be able to invest and grow."
He said that's where the "welcoming" environment of Plattsmouth came in, along with state and local public incentives.
Faulkner said the Nebraska connection goes back about 20 years with research from the University of Nebraska Medical Center in sports nutrition. He said UNMC researchers have become the core of Vireo's scientific advisory board that's enabled much of the company's progress, including its patented form of creatine, a muscle-building dietary supplement called CON-CRET.
Vireo's physical move to Plattsmouth started in 2008 with about 2,000 square feet and a handful of employees, and three years later it built a 10,000-square-foot plant.
Soon, Faulkner said, the Vireo team will be introducing an immune support supplement that boosts T cells, which fight against respiratory and other diseases including coronavirus.
Anticipated demand for the Promera health product has prompted the need for larger manufacturing space, he said.
Helping also drive growth is a feminine health product called pH-D that Faulkner said is fast becoming a "household name" with America's women.
Mayor Lambert said that early on, Plattsmouth wooed Vireo with state and local incentives including 5 acres of land and a $75,000 loan, forgivable based on job creation.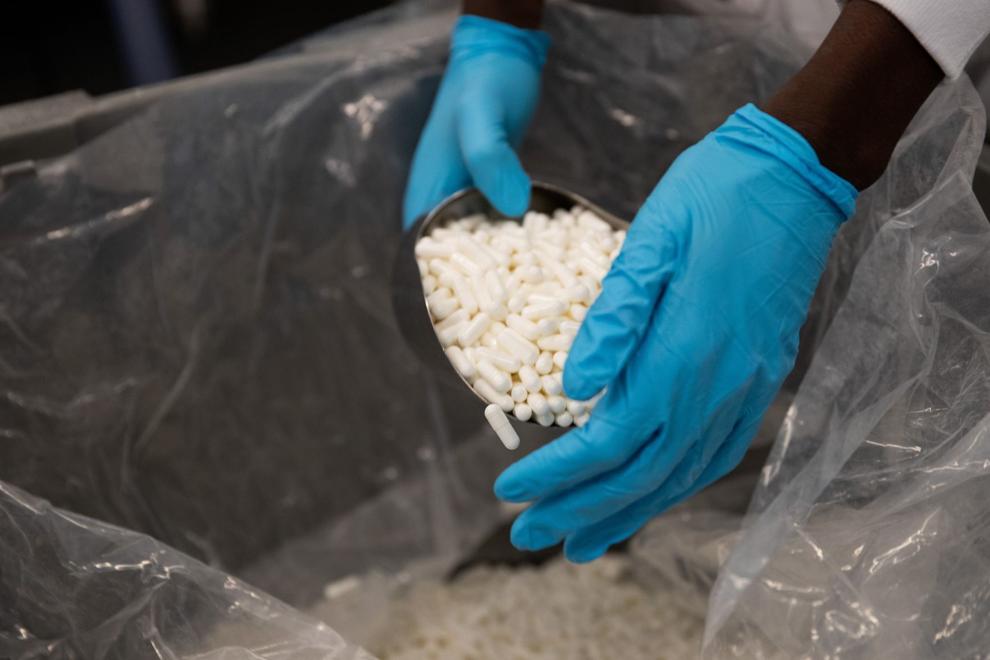 More recently, he said, the State Department of Transportation has committed 75% of the $432,155 to build a new street into the industrial park that features Vireo's campus. Plattsmouth will fund the rest. Plattsmouth and the State Department of Economic Development also have committed a total of $1 million in federal community development block grants for Vireo equipment.
Citizens State Bank is helping with financing for the new plant. Vice President and commercial lender David Steinkruger said he couldn't recall a bigger private-public economic development project in Plattsmouth's recent history.
"This is going to be a big shot in the arm for the Plattsmouth area," he said.
City administrator Erv Portis expects the surge to lure other business and recreational activity to the area, and also keep more Plattsmouth residents in town instead of commuting out for work.
"It's a game changer," he said.
He and Lambert said added jobs should help fill new housing proposed for Plattsmouth, including a $10.3 million project to convert the old high school near Eighth and Main Streets. An Omaha developer's plan, which includes public incentives, calls for 25 lofts in a renovated high school and 16 apartments in two newly constructed buildings.
The adjacent Old Blue Devil stadium, which hasn't been used as a school district football field since the 1980s, would be transformed into single-family housing under a plan the city is trying to work out with a developer. The mayor said he expects up to 45 dwellings to be built.
"We've got 200 to 300 jobs coming to this area," Lambert said. "Those people have to have some place to live."
---
Videos: OPS coronavirus safety measures as students return to classrooms
Videos: OPS coronavirus safety measures as students return to classrooms
OPS Superintendent Cheryl Logan discusses return to school
OPS to use special measures in cafeterias as students return to school
How OPS will use special cleaning procedures as students return to school
How Omaha Public Schools will handle bus safety amid coronavirus