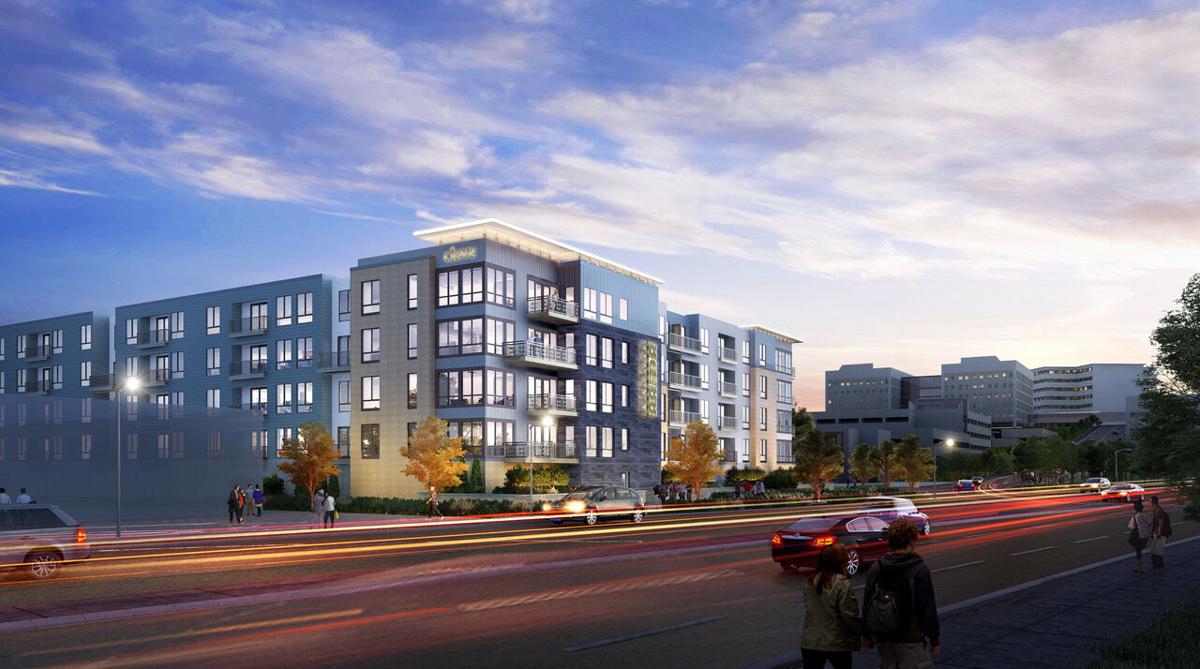 A $34 million apartment complex that takes its name from a warm spice is set to sprout on the old Village Inn grounds at 78th and Dodge Streets.
The five-story Clove Apartments is to contain 175 dwellings arranged in a U shape atop a ground-level parking garage.
Residents will be able to grill, picnic and play croquet in an expansive open-air courtyard above the garage. An outdoor staircase will wind down to an outdoor swimming pool abutting Farnam Drive.
Ryan Spellman of J Development said the amenities — along with a fitness center, dry sauna and outdoor hot tub — should help lure tenants, including some of the scores of new workers anticipated at two neighboring medical campuses.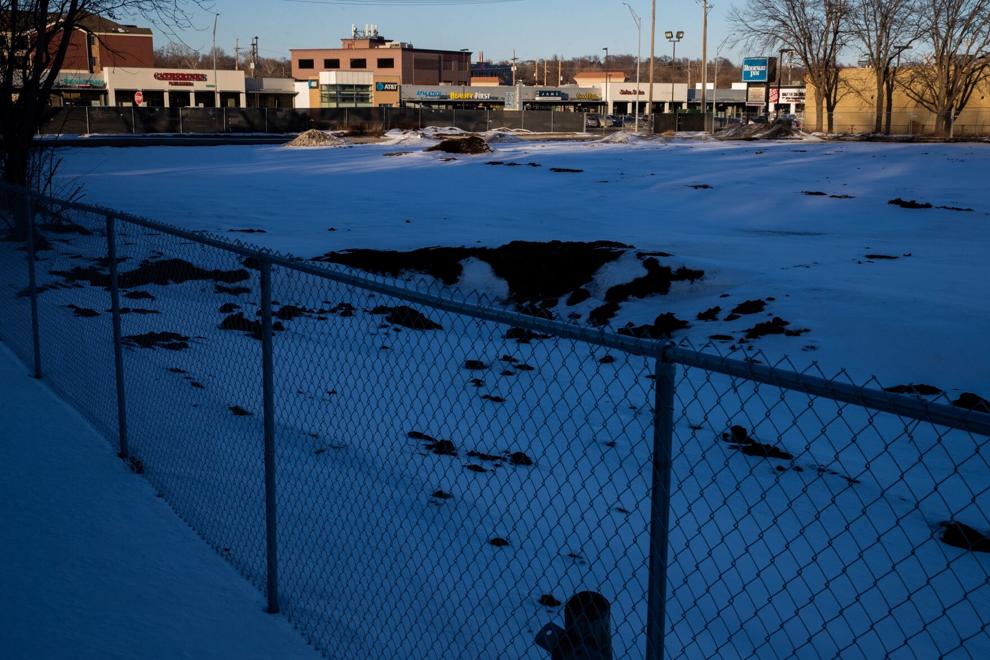 Rents at the Clove will range from $900 to $1,700, with "premium" units stretching two stories high and 2,000 square feet in size.
"It will really appeal to the hospital physicians, executives, administrators as well as nurses and all health care workers," Spellman said.
Indeed, J. Development is banking on the hope that the area grows and returns to its glory as an economic focal point of the city.
If all goes as planned, construction on the Clove Apartments will begin yet this year, as J. Development wraps up ongoing construction at another of its nearby properties, Swivel apartments. The Swivel's 158 units northeast of 72nd and Dodge Streets are expected to open late this year; the Clove is to be finished in 2023.
Yet another J. Development project, the 162-unit Centerline Apartments at 72nd and Spring Streets, opened two years ago.
Spellman said his team is not worried about market saturation any time soon, and points to the Centerline's nearly full occupancy as evidence of demand.
He said he grew up in the area and is familiar with nearby amenities that attract apartment dwellers: groceries, restaurants, stores. The University of Nebraska at Omaha is not far away, at 60th and Dodge.
"We believe that historically, over the last couple of decades, this area's been underserved for high-quality apartment options," Spellman said.
Make no mistake, his team has competition.
Of the 1.72 million square feet of new building space at the future Crossroads mixed-use campus, the largest share is housing — 374 market-rate apartments and 222 "senior living" units.
Lockwood and Century development companies, which are partnering to redo the Crossroads, expect condos or other homeownership options also at the $554 million redevelopment site.
Across from the Centerline Apartments, a 270-unit apartment complex with a pool and rooftop clubhouse is planned by Omaha-based Meridian Development. That's where the former Shark nightclub and Quality Inn used to be.
No starting time has been set, but a subsidiary of Nebraska Furniture Mart said recently it also plans a 250-unit apartment complex near 77th and Dodge Streets.
So far, J. Development has received an OK from the Omaha Planning Board to rezone the 2.2-acre Clove site to allow for the apartments. (The City Council has yet to vote.)
Spellman said his company plans to ask the City of Omaha for $4.4 million in tax-increment financing.
It recently demolished the site's previous structures, the Village Inn restaurant and Rodeway Inn motel.
The Clove is to be positioned closer to Dodge than was the set back Village Inn. 
Holland Basham Architects is designing the 250,000-square-feet complex.
Spellman said the property's name was chosen for the vibe the development team wants to emit. He said health care workers are on their feet long hours in a sterile environment, and they should come home to a warm, relaxing yet uplifting place.
"The clove brings a spicy warmth to food it seasons,"  Spellman said. "We felt the name fit."
Correction: An earlier version of this story included an incorrect name for the architects designing the Clove Apartments complex.
---
Photos: The Blackstone Hotel through the years