The prose written in Spanish across the windows of a new downtown business recently stopped a native Omahan in his tracks. He listened curiously to the Latino tunes piping through the patio speaker.
Then he popped inside, struck up a conversation with a few of the owners and checked out the menu offering Choripan and other South American street foods.
It was what Andrea Macias and her team of Colombian transplants had hoped would happen as they launched their Cumbia diner and bar just north of Harney Street along the spotty 16th Street corridor of downtown Omaha.
"People want to explore new things and other cultures," said Macias, whose day job at Omaha's Chamber of Commerce puts her in a position to hear what young talent, visitors and others want in a city.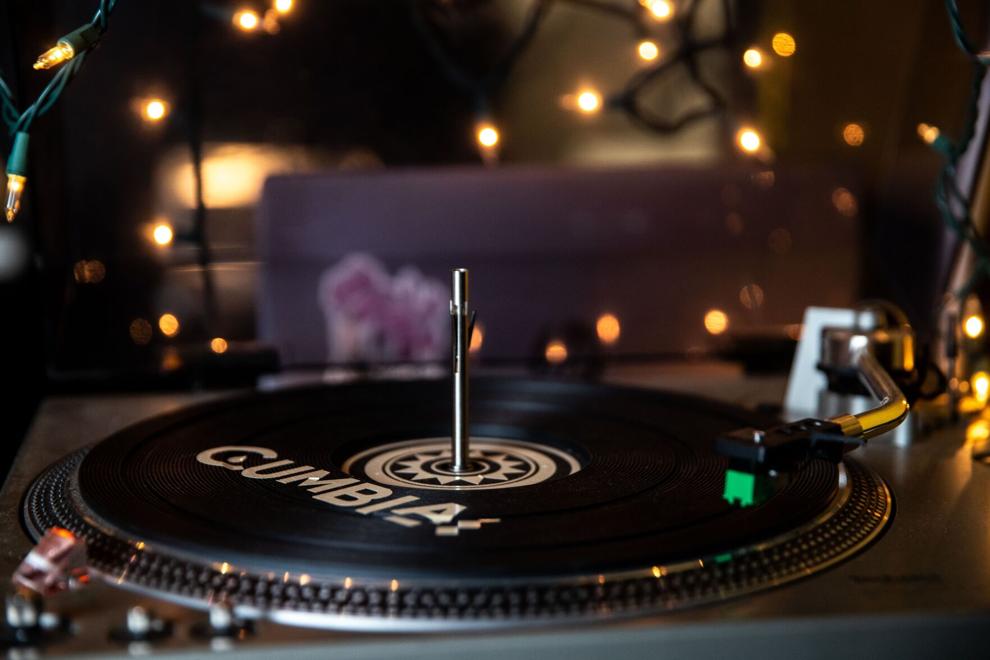 "We thought, 'Let's bring something different to downtown.' And we did."
Cumbia is an enterprise three years in the making — and is the latest retailer trying to revive a 16th Street artery that declined as retail moved west and bustling street-level businesses were replaced, in part, with nondescript parking garages and empty storefronts.
Macias, who helps run an economic development program for the chamber, and business partner Juan Sanchez say they adore their new home of Omaha. But they missed the dense and diverse downtown of their native Medellín, Colombia, and other cosmopolitan U.S. cities where they have stayed.
The two started talking with another Colombia-born Omaha friend about opening a business similar to those Sanchez had run in the past. An opportunity presented itself after the former Himalayan Java space at 329 S. 16th St. became available. The owner of the java shop and the Colombian friend joined the Cumbia team.
COVID-19 interrupted their timetable, but after a quiet ramp-up to iron out kinks, the place now is open and they expect to increase hours even more in the future.
The Cumbia name — displayed in neon signs inside and outside — pays homage to Colombia's traditional, time-honored folk music genre. But Omaha's Cumbia is intended to be a hip spot where people can have a lunch meeting and return after work for a sangria or mojito.
Modern Latino music plays inside the small venue decorated with lots of plants hanging over colorful furniture. (About 50 people can be seated inside, and there's also a new outdoor patio that can fit about 25.)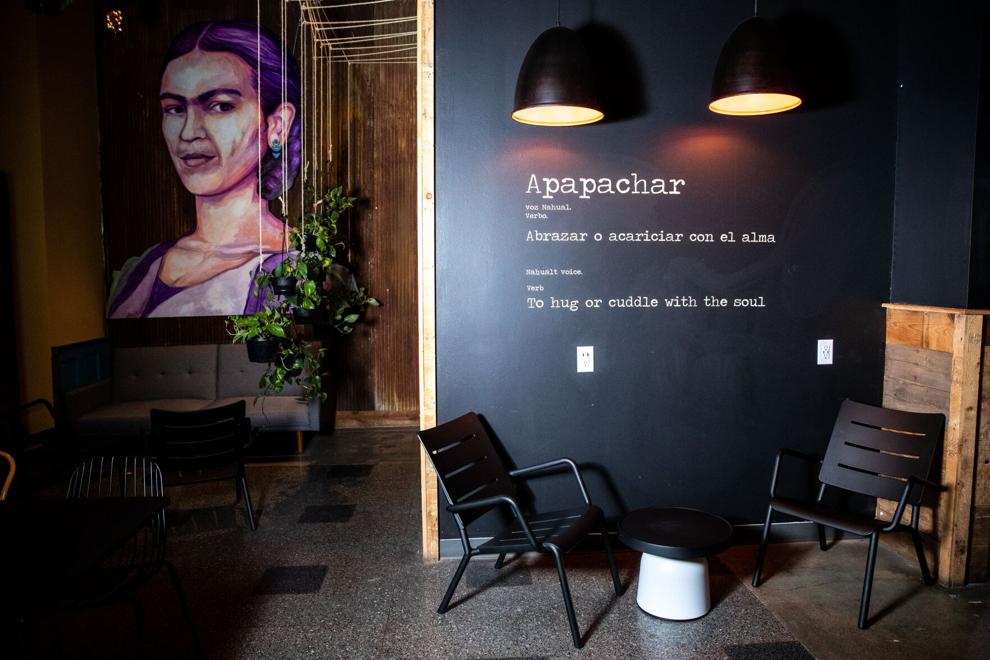 A giant mural of Frida Kahlo fills an interior wall, a remnant of someone else's previous dream to create a Mexican wine bar in the storefront. (The image fit with Cumbia's Latino flair, and stayed.)
Already, customers on some evenings have pushed away tables to make way for dancing. It's a welcome, spontaneous and cultural occurrence encouraged by the ownership team that plans to host salsa nights, too.
Cumbia's "simple" menu, as Macias describes it, touts small-plate classics such as Choripan (chorizo sandwich), empanadas and ceviche. Drinks and cocktails include many popular in Latin America, though Macias said finding bartenders and other service industry workers has been a challenge.
Cumbia is open from 4 p.m. to 10 p.m. Tuesdays though Thursdays and longer on Fridays and Saturdays. Sunday's schedule is from 4 p.m. to 9 p.m., but owners plan to extend hours when the neighboring Orpheum has shows.
Eventually, the restaurant will be open early mornings. Macias said the idea is to offer a place downtowners can meet for coffee and morning appointments.
Merchants along the section of 16th Street where Cumbia settled are trying to bring their block a new entertainment verve. A half-century ago, the area was the region's premier shopping and entertainment hub.
Today the relatively new Limelight apartments fill floors above Cumbia and its next-door neighbor, the trendy Mercury bar.
Across the street are the Green Room "drinking hideaway," Culprit Cafe and Bakery, and Doozy's subs and pizza shop. Just south is the Orpheum Theater; to the east is the popular Wicked Rabbit speakeasy.
But just north of Cumbia is a row of unkempt retail storefronts, and the long-vacant King Fong restaurant controlled by Omaha-born director Alexander Payne.
Macias said Cumbia's owners chose to be on 16th Street, as sketchy as some parts may be, and they hope to see more reinvestment.
"The future of the city has to be where it started," she said.
Cumbia owners, Macias said, are happy about "sharing a little bit of our culture and country with the community."
She cited the time a passerby dropped in, drawn by the passage on the front window from South American novelist Julio Cortázar's novel, Rayuela (Hopscotch). The words speak to the magic behind casual encounters.
The visitor and Cumbia owners shared stories that evening about travels, all while sitting under a bicycle suspended from the ceiling. The bike is the actual 10-speed that co-owner Sanchez rode when he first moved to Omaha.
"I came with $312 in my pocket," recalled Sanchez, who heard about Omaha through a Colombian friend. He said he rebuilt a life in Omaha, and the bike is a reminder of remaining humble and hopeful that anything is possible.
Sanchez said he wants patrons, when in Cumbia, to feel like they are transported to a different place. "That's our motto: Come travel with us."
---