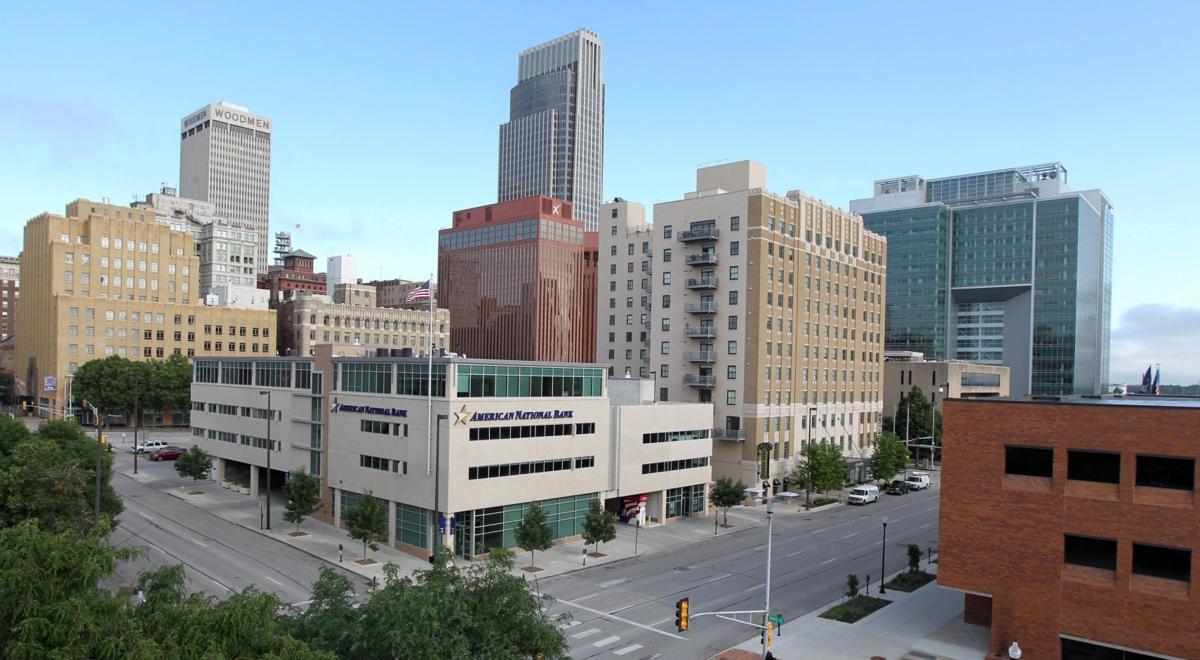 You can't beat an employer who fosters an engaged work environment and a culture dedicated to individual and organizational success. Everybody wins.
If you need proof, check out the Top 10 companies in the 2020 Best Places to Work in Omaha survey. Eight are repeats from last year's Top 10.
In the category of 200-plus employees, Buildertrend — which specializes in construction management software — claimed the top spot for a second straight year. Olsson, Thrasher Inc., Verizon Media and Signature Performance continued their winning formulas, too, although with a shuffle in rank.
Among companies with 25 to 200 employees, Object Partners, Vetter Health Services Inc. and Verdant remained in lockstep with their 2019 rankings. New to the Top 5 were Lockton Companies and Supportworks.
Repeat winners are common, said partner Kelli Lieurance of Baird Holm LLP, founder of the Best Places to Work in Omaha initiative. That's because employers are using the survey results to set and measure engagement goals tied to their business plans.
The initiative even includes a Sustained Excellence Award to recognize companies that have ranked as one of the top three winners in their size category for multiple years.
"These repeat winners receive special attention at our annual celebration, and then are not eligible to win for the next three years, giving other companies a chance to step into the winner's circle," Lieurance said.
Newcomers are critical to the mix. "The more businesses who make the list, the stronger the Omaha community becomes," Lieurance said.
The survey points up the advantages of a dynamic work environment, said David G. Brown, president and CEO of the Greater Omaha Chamber. The 2020 winners "know what it takes to build and nurture successful teams."
Best Places to Work surveys are conducted in numerous markets across the United States. Omaha's initiative was founded in 2003 by Baird Holm with sponsorship from the chamber, a relationship that continues.
Companies register and employees receive a link to an online survey that's administered and analyzed by Quantum Workplace. Companies earning the highest marks in a series of assessments about the workplace land in the Top 5 of their category.
Of 3,955 completed surveys from 42 participating companies, Omaha's average score in terms of employee participation was 88.40% in 2020, up from 86.83% in 2019.
While responses are confidential, Omaha consistently scores higher nationally against other markets in two areas, according to Lieurance.
One is flexibility in the workplace. Employees generally feel good about their work-life balance, saying their needs are being met. The second is that employees take pride in where they work.
Three employee perks in particular seemed to separate the Top 10 finalists from the non-finalists in 2020, according to Quantum. The benefits of note:
Support groups (weight loss, stress, exercise, etc.); 50% of finalists offered them vs. 30% of non-finalists.
Financial planning services; 70% of finalists offered them vs. 43% of non-finalists.
Beer fridge/kegerator; 50% of finalists offered them vs. 26% of non-finalists.
"We founded this initiative 17 years ago as an effort to incentivize more Omaha companies to create positive working environments that promote engagement, employee satisfaction and overall productivity in their workplaces," Lieurance said. "Positive workplaces only help to bolster the appeal and reputation of Omaha."
While Baird Holm doesn't participate in the formal survey process, it does have programs and policies in place that are drivers for procuring and maintaining an actively engaged workforce, Lieurance said. "We strive to emulate many of the characteristics we see in repeat winners — as appropriate for a law firm, of course."
Concerns about COVID-19 forced cancellation of the Best Places to Work awards luncheon that had been planned for May.
"While it is still not feasible to have such a large gathering at this time, we are nevertheless committed to celebrating the winning companies — just in a different form," Lieurance said.
This special section offers insight to the 10 businesses with the most satisfied employees in the 2020 survey. Spoiler alert: A company's culture makes all the difference in attraction and retention.
As one employer observed: Success and momentum have a direct correlation with "positivity within our walls."
Here are the 2020 Best Places to Work in Omaha.
Companies with 25 to 200 employees
2. Vetter Health Services Inc.
Companies with more than 200 employees