An $8.5 million, four-story apartment complex is poised to rise on an interesting curve near midtown Omaha's Dewey Park and along Turner Boulevard.
GreenSlate Development, best known for reviving the Blackstone business district, is proposing a 55-unit apartment project on the half-acre site at 33rd and Jones Streets.
A pair of two-story triplexes and a detached garage would be demolished to make way for the proposed Dewey Park Apartments.
The project site north of Leavenworth Street is blocks from the spine of the Blackstone commercial district, and a short walk from the Midtown Crossing retail and housing campus.
"It aligns with our vision for adding density to the core of our city that was neglected for five or six decades," GreenSlate's Jay Lund said.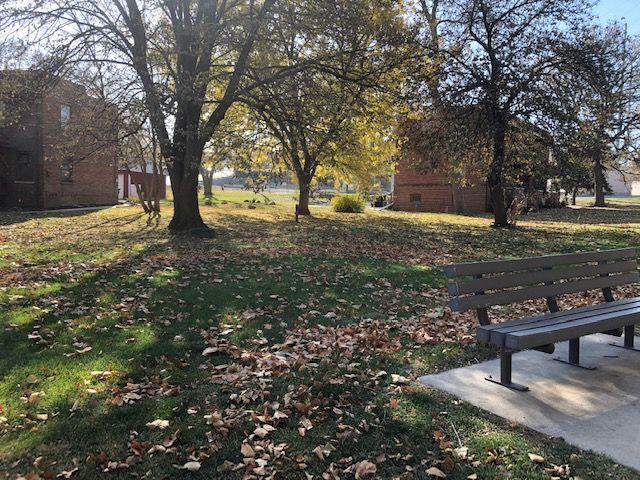 To move forward, GreenSlate is asking the city to approve $1.4 million in public tax-increment financing. TIF, an incentive aimed at spurring economic development in blighted areas, allows developers to use a portion of future increased property taxes generated by their project to pay certain upfront development costs.
The dwelling mix includes studios as small as 550 square feet and two-bedroom units up to about 840 square feet. They'd rent for $895 to $1,195 a month.
Though described as market-rate apartments, Lund said that GreenSlate plans to offer most units at a cost more affordable than the going market rate.
He said GreenSlate will be able to offer lower rates because it won't be taking on the expense of a parking structure. Residents will have surface parking.
Lund said half of the six rental units currently at the site are occupied, and that GreenSlate will make available relocation options. He said the area has historically contained residential buildings since at least 1901.
The City Planning Board last week recommended approval of the TIF request, which now will go to the City Council.
GreenSlate is required to coordinate with the city to ensure that the project, which abuts the Turner Boulevard hiking and biking trail, conforms with the Historic Boulevard System Master Plan.
---
Our best staff images from November 2020