As protests shook the nation after the murder of George Floyd last summer, more than 150 Omaha business leaders issued a statement acknowledging inequities that stem from systemic racism, and promised to take action to address them.
"As part of our commitment to opportunity, diversity and equity, CEOs for CODE stands united against racism," read the joint statement from the Greater Omaha Chamber of Commerce-backed group. The acronym stands for Commitment to Opportunity, Diversity and Equity. "Together we commit to investing in substantive changes in our organizations and communities to address racial inequities and social justice."
Joined by another 150 business leaders, those executives signed a pledge to take a number of specific steps. Those include improving employment and advancement of people of color in their workforce, learning the history of systemic racism and the barriers it continues to present, and supporting nonprofits that work in marginalized communities.
Meanwhile, corporate interest spiked in the Empowerment Network's community betterment efforts, including its "Transformation 2025" plan to, among other things, close economic, educational and health disparities in Omaha, build North Omaha and African American business ownership and increase diversity at all levels in corporations, including boards of directors.
A year and a pandemic later, wide gaps remain in Omaha between White, Black and Latino people in such measures of economic equality as poverty rates, household income, homeownership and unemployment. But people involved in the Chamber of Commerce and Empowerment Network's efforts, and some observers, say the things happening in Omaha's corporate community are starting to make a difference and should lead to substantive progress.
Bianca Harley is the chamber's senior director of diversity and inclusion. She took on that role after the organization launched the CODE initiative about three years ago.
"I still feel like we have work to do," Harley said. "But when I look back over the last three years and even this past year, I am inspired by Omaha's ability to kind of coalesce around this issue, to be honest about systemic racism in our community. And to not just make a statement about where we stand, but to act around that."
The numbers about where we stand make it clear that Omaha has work to do.
The poverty rate was 24.8% for Black people, 20% for Latinos and 7% for non-Hispanic Whites in metropolitan Omaha in 2019, the most recent year available. Almost 23% of Latino people and 14% of Blacks had no health insurance, compared to about 5% of Whites. Homeownership was more than 70% among Whites, compared to just 33% for Blacks and about 50% for Latinos. More than 8% of Black people were unemployed, compared to 5.8% of Latinos and 2.8% of non-Hispanic Whites. Those figures come from U.S. Census Bureau data compiled by David Drozd of the University of Nebraska at Omaha.
People of color are vastly underrepresented in management, executive and governing board membership positions in Omaha businesses, according to assessments done as part of the CODE initiative. One assessment of 38 organizations, done in July for the chamber by UNO researchers, found that 88% of board members were White.
That and other assessments for the chamber and Empowerment Network showed that the higher the position, the fewer the people of color.
"As you move up the ranks, you're seeing less and less diversity," Harley said. "We're talking with organizations about their diversity goals, talent acquisition specifically. It's not just about increasing your numbers of diverse workers. It is about seeing diversity at every aspect of your organization."
If people of color with potential to move up the ranks at a business see only White people in executive and management jobs, they may leave the company because they perceive they have no chance for upward mobility.
Specific programs aim to address that. Those include management training and mentoring for minority employees; professional networks for Black, Latino and other people of color; tools to help companies buy more products and services from minority-owned enterprises; assessments of workplace culture and training to improve it; even help for corporate leaders to look beyond their social and business networks to find and connect with people of color for their boards.
It's not diversity just for diversity's sake. Harley said research has shown that more diversity among decision-makers leads to better decisions. And it can lead to products and services that appeal to an increasingly diverse customer base.
"It's about addressing disparities, yes," Harley said. "But it's also about good business."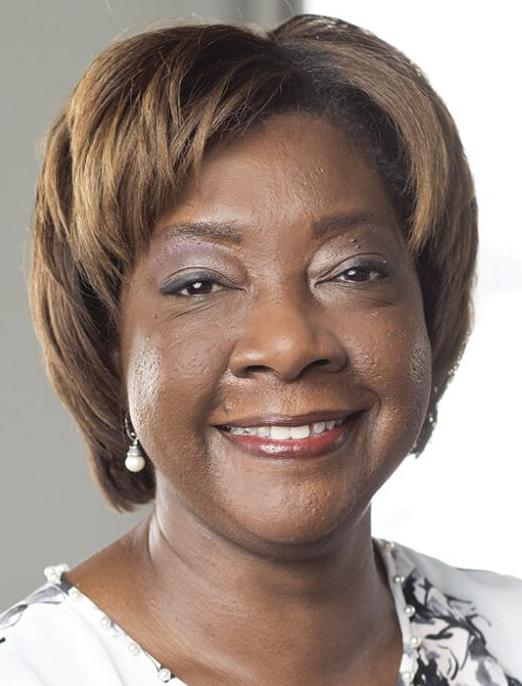 Follow-up assessments scheduled for this fall will show changes within organizations. Anecdotally, several corporations and nonprofits have added people of color to boards and executive positions, said Carmen Tapio, owner of the fast-growing North End Teleservices. She's a leader in chamber diversity, equity and inclusion efforts, including its Thrive 2020 initiative to help bring about an inclusive recovery to the COVID pandemic.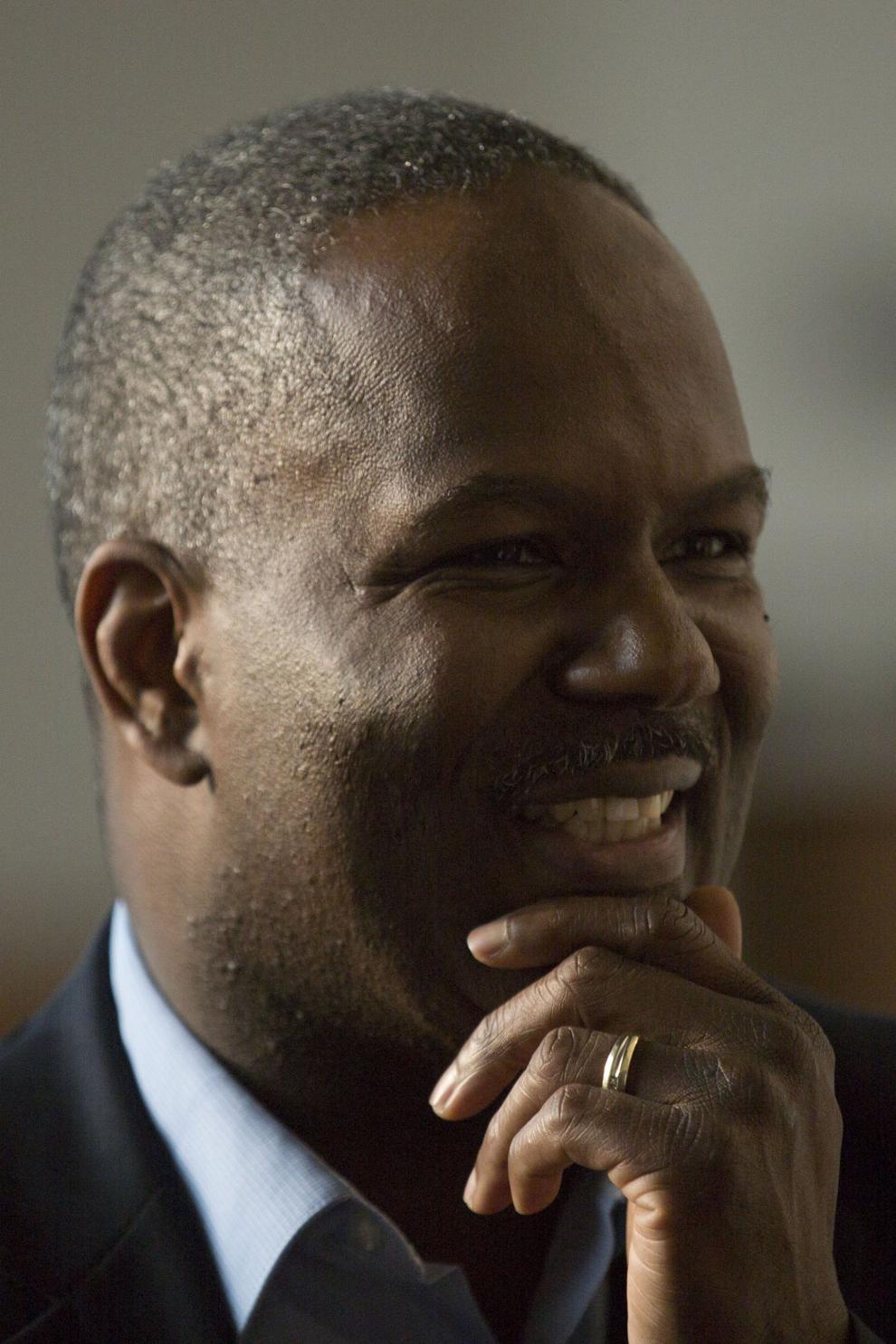 Several employers participating in the Empowerment Network's initiatives, some of which have existed for 14 years, have reported increasing racial diversity on their boards and management as well as their overall workforces, said Willie Barney, Empowerment Network founder and president. Some businesses are redesigning their procurement processes with the goal of buying more supplies and services from African American businesses.
George Achola, vice president at Burlington Capital Real Estate, said Floyd's killing, the protests and the pandemic shined a brutal light on inequalities and disparities in America and Omaha.
"The world literally came to a crawl and really allowed us to focus on these issues, almost as if time stopped and we couldn't turn our heads anymore," he said.
That greater awareness "moved some of the powerful political and business community to kind of have a renewal of taking a look at this issue," Achola said.
He described the actions being taken so far as "seeds of continuous, systematic change" that could bear fruit in 10 or 15 years if they are followed through on. But as someone whose job includes finding diverse contractors and suppliers, he said more focus and effort are needed now to identify and help minority-owned businesses grow so they can take on major contracts. That's especially true in construction, a traditional engine of wealth-building in Omaha.
"As a community we should have a vested interest in making sure that we figure out how to engage a community that traditionally has had to scratch and claw just to get crumbs," Achola said. "This community's goal ought to be to figure out a way to make sure that we identify folks and help them grow so that when these major projects are being rolled out, they're ready to feast at the table, not just eat crumbs."
The Omaha Public Power District and CHI Health are among a few major Omaha employers that are involved in both the chamber and Empowerment Network initiatives. Leaders from both entities said they had been working on diversity and inclusion before 2020.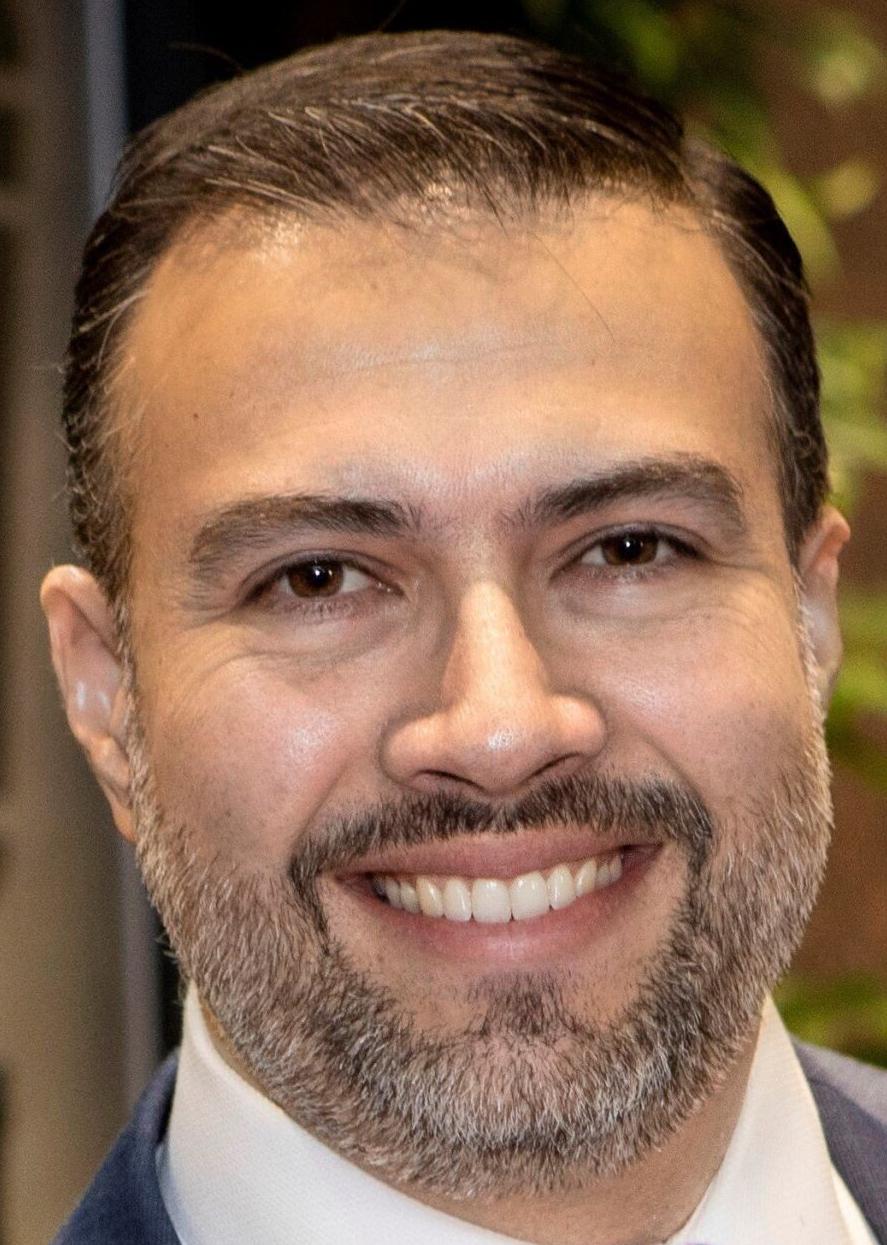 OPPD, for example, increased employee networking and resource groups and events for people of color, has its leaders participate in a variety of diversity and inclusion education and has increased diversity among executive-level managers. Its chief financial officer and vice president for financial services, Javier Fernandez, was selected May 20 to succeed Tim Burke as president and CEO of the publicly owned utility company. Fernandez, who is Mexican American, is the first Latino to lead OPPD.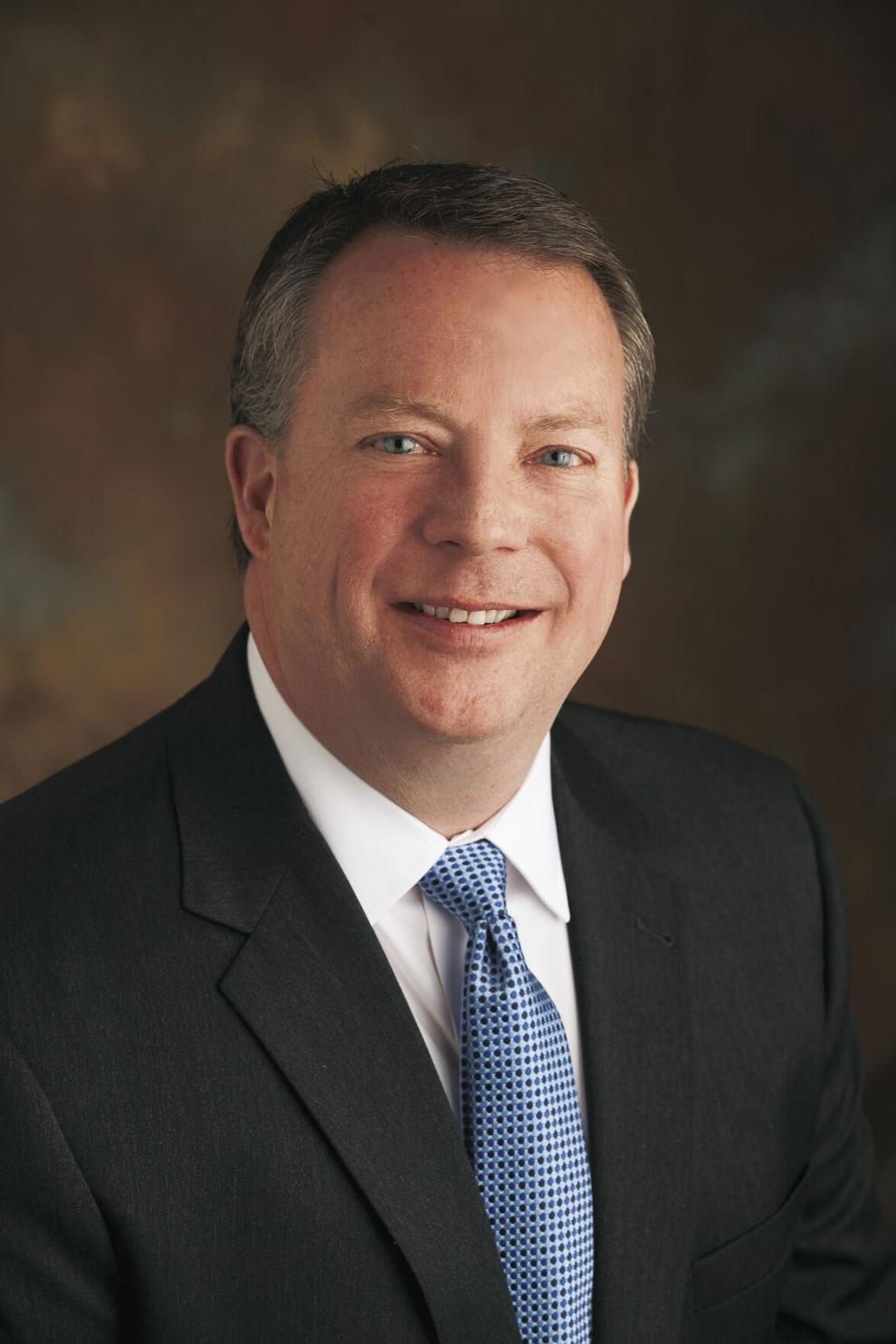 "OPPD was already doing some significant DEI work inside the company and in the community," Burke said, using the acronym for diversity, equity and inclusion. "And yet, after the murder of George Floyd one year ago, we looked at where we are and if there was more we can be doing. The answer was, yes."
He said OPPD has doubled its activities in that area.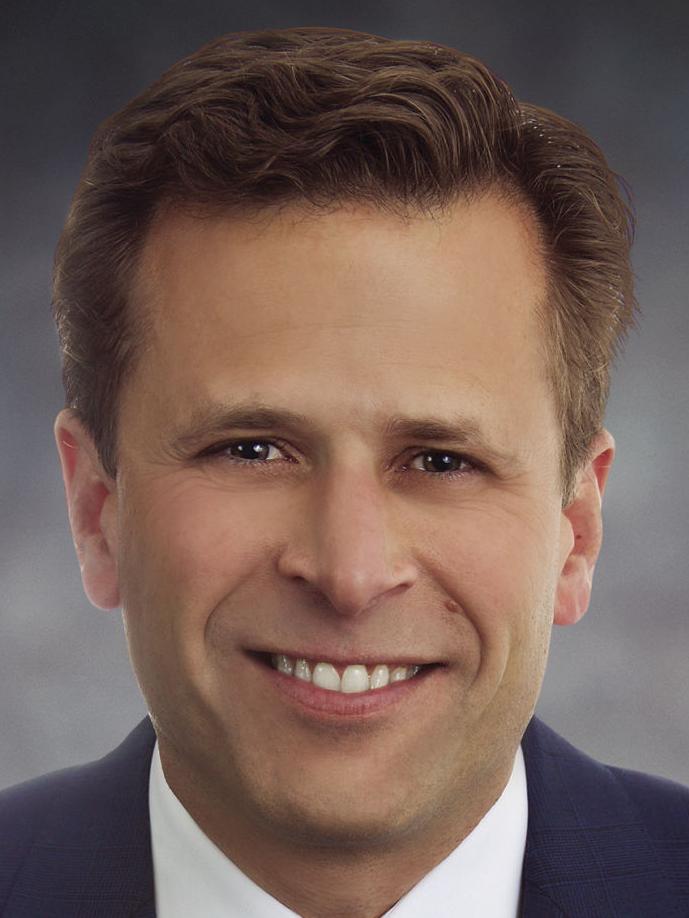 CHI Health's prior efforts included breaking down its contracts on its $30 million North Omaha campus construction project, leading to greater participation by small businesses, some of them minority-owned. The company joined the chamber's CODE program in 2018 and was one of the first to make its workforce diversity numbers public, said Pete Festersen, CHI's vice president of strategy and public affairs.
He said the events of last summer led CHI Health to "double down" on its efforts. The company is pursuing an economic development project that could bring about 100 jobs to North Omaha, and recently joined an affordable housing coalition, Festersen said.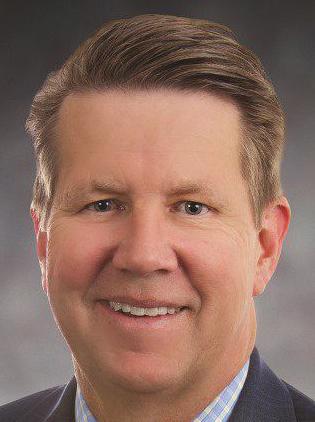 Dr. Cliff Robertson, CHI Health's CEO, said the company is striving to create a workforce that mirrors the community it serves and that its health care services meet the needs of diverse people.
Several of the chamber and Empowerment programs existed before last summer. But the killing of Floyd and the protests attracted more widespread participation from local business leaders and increased their sense of urgency.
"We were able to show through collaboration, intensity, focused efforts, we can actually move the dial," Barney said. "So then last year — the George Floyd situation, pandemic, demonstrations, protests — what it did was capture the attention more so of CEOs on the business side. And that's where you saw the corporations making larger commitments and talking more specifically about equity, diversity and inclusion."
An example is a joint effort between the Empowerment Network and 20 corporations called "Redefining the Game." It's a career advancement and leadership institute specifically for African American professionals. Companies send employees they view as having high potential for individual growth and to help their businesses grow.
Before the killing of Floyd, there were two classes, each with about 25 people. The next class, which began in July 2020, had almost 50 participants.
"That was a direct result," Barney said.
And it's getting results. Sixty to 70% of the participants have been promoted since completing the program, Barney said.
Similarly, the chamber has been having quarterly meetings of CEOs for CODE in which the members discuss how leaders can advance diversity, equity and inclusion. About 70 usually attend.
There was a meeting on the calendar for the week after Floyd was killed.
"By that Monday, we had gone from like 60 to 230 RSVPs," Harley said. "When we saw that, we came together and said we have to shift our conversation. We decided we would invite individuals in to present on health care disparities, on housing, on education, and in our workforce.
"Because what we know, and what we saw over the weekend with the protests, was it was absolutely about George Floyd, and it was absolutely about police brutality and people wanting to speak out against that. But it was also about the frustration over our disparities in health care, and our disparities in affordable housing and economic development in our communities."
The "We will" statement resulted from those conversations, she said. The discussions are continuing. In addition to the new initiatives that businesses have launched, they're pursuing old ones with renewed purpose and intentionality. People from one company told Harley that they've had a diversity and inclusion initiative for decades, "but in the last year is where they've truly made a difference."
Carmen Tapio estimated she now spends at least half of every work day working on diversity and inclusion, either formally in her chamber role or her own business, or informally. That's only in part because she is becoming seen as a go-to person on the topic.
"I also think it's because people are being activated themselves," Tapio said. "There are more people spending more time of their day figuring out how to do what they do ... in a more equitable and inclusive way."
For example, people from banks Tapio deals with for her own business have sought her consult about how they can help boost minority business ownership and entrepreneurs.
"One of my banking relationships in particular, they've told me that every week they are making at least two contacts with minority businesses to just introduce themselves to them, to know who they are, to reach out to say if there is a way we can help you help your business, we'd like to explore that with you," Tapio said. "That was not necessarily happening before, the outreach."
She said another "very large business" had just contacted her and said they were examining their recruiting process "to identify the systems that might be in place, intentional or unintentional, that are creating barriers that may have unconscious bias in them, and then making changes to remove the barriers and the bias."
Tapio said she is optimistic.
"We are certainly nowhere near where we need to be," Tapio said. "But I do believe we are seeing some change coming about and a concerted, intentional, and I think authentic effort."