Warren Buffett took a pass when asked during Berkshire Hathaway's annual meeting in Los Angeles on Saturday for his thoughts on cryptocurrency becoming a trillion-dollar industry.
But sitting directly to Buffett's left, his longtime top lieutenant leaned into his microphone and held nothing back.
Charlie Munger blasted the digital currency he said was "invented out of thin air'' and has proven "useful to kidnappers and extortionists."
"Of course, I hate the Bitcoin success," Munger said. "I think I should say modestly that the whole damn development is disgusting and contrary to the interests of civilization."
"I'm alright on that one," Buffett responded with a laugh.
The old band was back together as Berkshire bowed to the pandemic for the second year in a row and held its shareholders meeting sans the shareholders.
Together, Buffett and his right-hand man spent 3½ hours answering questions on a wide range of topics, from global climate change and corporate income tax rates to risk during a pandemic. It marked the first time in more than 50 years that the Berkshire meeting was not held in Omaha.
"The reason we're doing it here is because of the man on my left," Buffett said as he opened the meeting.
Also for the first time, Buffett and Munger were joined onstage by Ajit Jain and Greg Abel, the vice chairmen who oversee Berkshire's wide range of operating companies.
Buffett has decided that it's a good idea to give shareholders more exposure to the two trusted aides, whom many Buffett-ologists see as possible successors to Berkshire's 90-year-old chairman and CEO.
Abel's presence proved particularly useful at one point when Buffett faced questions about Berkshire's commitment to dealing with climate change.
Abel, a former power company executive whose Berkshire portfolio includes the conglomerate's energy operations, noted that Berkshire Hathaway Energy was the first American utility company to endorse the greenhouse gas emission targets of the 2015 Paris climate agreement.
There was again something missing without the 30,000 to 40,000 shareholders who flock to Omaha for what's often billed as the "Woodstock of Capitalism."
Still, the mood was far more upbeat and lively than the previous year's meeting, which was held during the deepest trough of the financial crisis created by COVID-19.
Underscoring how much better things are, earlier Saturday, Berkshire released quarterly financial results that showed that the revenues and profits of its operating companies are strongly rebounding.
A year after the pandemic took the economy "off a cliff," Buffett said, "business is now very good in a great many segments of the economy."
Some of the toughest questions Buffett faced related to how he responded early in that crisis.
The investment sage has previously espoused the belief that investors should be "fearful when others are greedy and greedy when others are fearful." But he didn't seem to take that advice last year.
He bailed on all his massive holdings in the U.S. airline industry. He sold some bank stocks, too. And he did not take advantage of the bargain prices in the stock market to load up on the stock of companies that he believes in.
He also didn't load up on his own stock. While Berkshire ultimately bought back almost $25 billion worth of its own shares in 2020, most of those purchases came as the stock's price was coming back up.
Buffett said that as CEO, he is also Berkshire's "chief risk officer." And while the economy has bounced back nicely, he said, "I don't think it was a sure thing that would happen."
Buffett expressed no regrets about the sale of the airlines, whose stocks have climbed back significantly since Buffett sold them.
Buffett noted that Congress came forward with huge cash grants to the airlines to keep them afloat during the pandemic. Given Berkshire's huge stake in the industry, Buffett suggested that assistance might not have come given how significantly it would have benefited just one company.
"I think the airline businesses have done better because we sold," he said. "I wish them well."
Buffett praised both Congress and the Federal Reserve for acting to help preserve financial markets and the economy.
"If you look back, definitely we could have done better things," Buffett said of Berkshire's pandemic decision-making.
It wouldn't be the only mistake Buffett would admit to during the day. He later admitted that he erred in selling some of Berkshire's Apple stock. It appeared from their discussion that Munger had disagreed with that decision.
The biggest new investments Buffett has been making recently have been in his own company. The earnings report showed that Berkshire bought back another $6.6 billion worth of shares during the first quarter.
But the pace of the buybacks is slowing, as that figure was down from $9 billion in repurchases in each of the two prior quarters. The reduced pace of buybacks could relate to the increased cost of buying back shares, with the company's stock price up almost 20% so far this year.
Underscoring the difficulty in deploying Berkshire's capital, the stock buybacks failed to keep the company's stockpile from continuing to grow — it rose another $7 billion in the latest quarter to $145 billion.
For years, Buffett has lamented his inability to find an attractive target at the right price that can move the needle at Berkshire. He indicated Saturday that he doesn't see any on the horizon, either.
"I don't think we've bought our last one over time," he said. "But I certainly don't' see any in the near future at all."
One of the issues Berkshire has faced has been competition from SPACs, or special purpose acquisition companies. They are shell companies set up by investors for the sole purpose of raising money for acquisitions.
When it comes to Buffett's acquisition hopes, SPACs are "killers," he said.
Buffett had faced criticism before the meeting for coming out in opposition to shareholder proposals that asked the company's board to publish an annual report on how it is responding to the risk posed by climate change and what the company is doing to promote diversity and inclusion.
The company had said in its proxy statement on the proposals that while it agreed with the importance of climate change and diverse workforces, such companywide reporting flew in the face of Berkshire's decentralized business model.
As expected, both of the proposals were voted down by 3-to-1 margins during the company's business meeting.
Buffett elaborated on the company's argument during the Q&A session, saying the unified reporting did not fit with Berkshire's culture. Buffett has long taken pride in giving the managers of Berkshire's operating companies leeway in how they run them.
"It's based on autonomy," he said.
He also said there would be no value in creating a report on how climate change will affect Berkshire.
"Of course, we know coal is going to be phased out over time," he said. "It doesn't mean that (Berkshire) will be phased out over time."
Buffett also defended Berkshire's actions on climate change, noting that Berkshire Hathaway Energy has invested billions of dollars in wind and solar power and the transmission lines needed to bring that renewable energy into population centers.
"You've got to get it from where the sun is shining and the wind is blowing," he said.
Abel then expanded on what BHE and BNSF Railroad — the operating affiliates that by far make up the biggest share of Berkshire's environmental footprint — have done to "decarbonize our business."
Abel said that by last year, BHE had already met its 2025 target for reducing emissions under the Paris accord. And he said the company will also meet the higher, 2030 target that President Joe Biden recently committed the U.S. to.
Buffett took a pass when asked about Biden's proposal to raise corporate tax rates from 21% to 28%.
"I don't put my political opinions in a blind trust when I take this job, but I also don't speak for Berkshire Hathaway," Buffett said. It seemed to mark a departure for Buffett, who in previous years has criticized the U.S. tax system for not taxing wealthy people like himself more.
When asked how higher corporate tax rates would materially affect Berkshire, Munger replied, "I don't think it would be the end of the world. We'll adjust to the tax rate, whatever it is."
Buffett closed the meeting with the hope that a record number of shareholders will be able to attend in person next year in Omaha.
"I think the odds are very, very good we get together next year in Omaha," he said. "We really look forward to meeting you in Omaha next April 30."
---
Photos: 30 images of Warren Buffett through the years
Buffett family at home in 1956
Buffett, 1966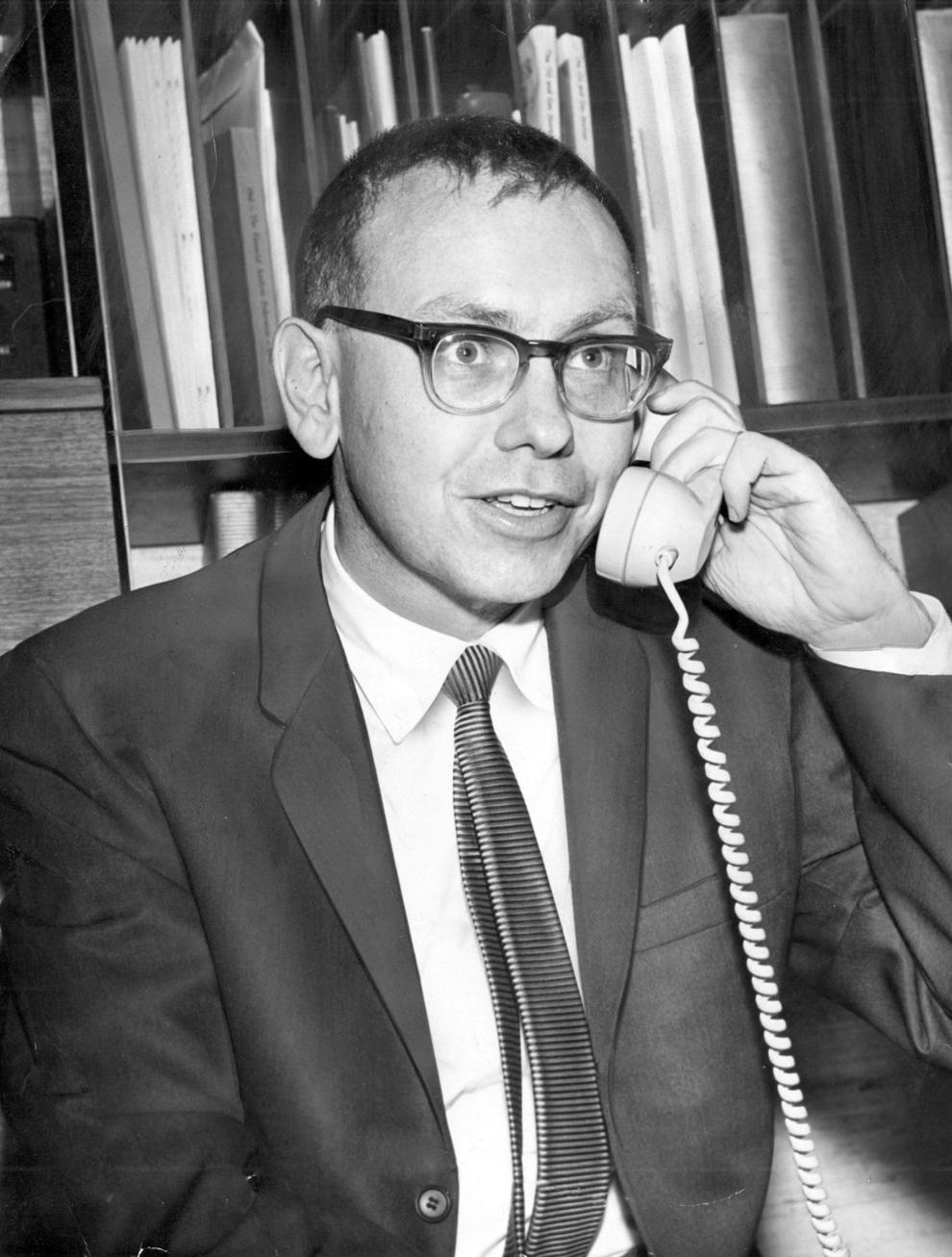 Warren Buffett in 1966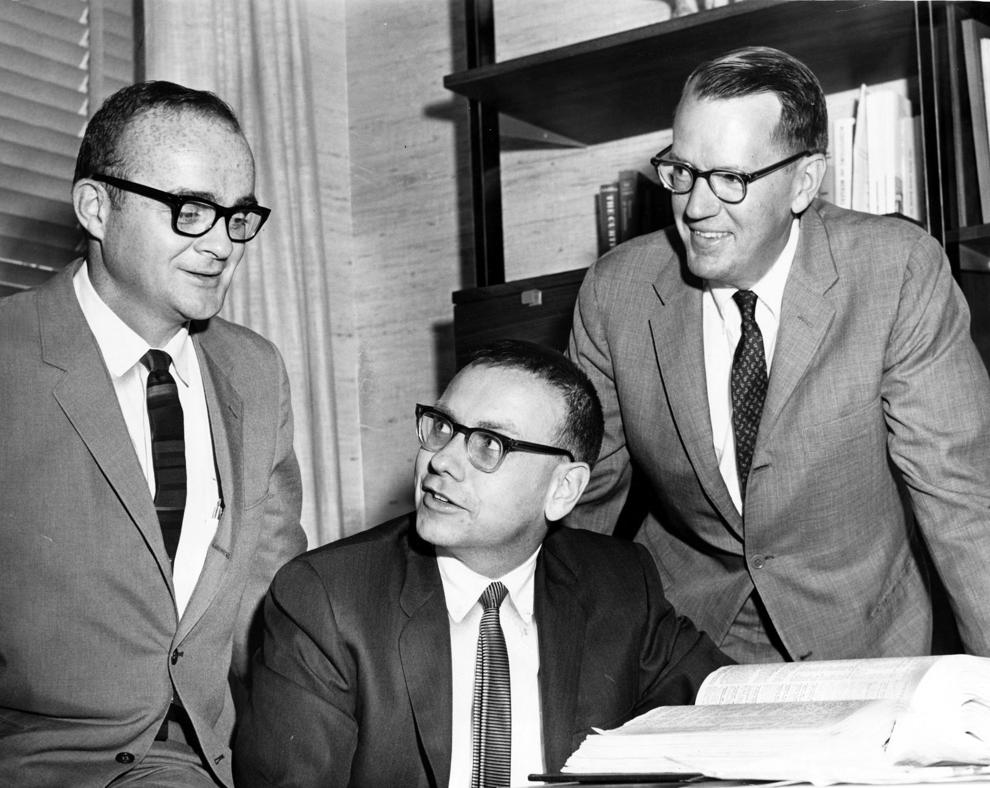 Buffett, vice president of Boys Club-1969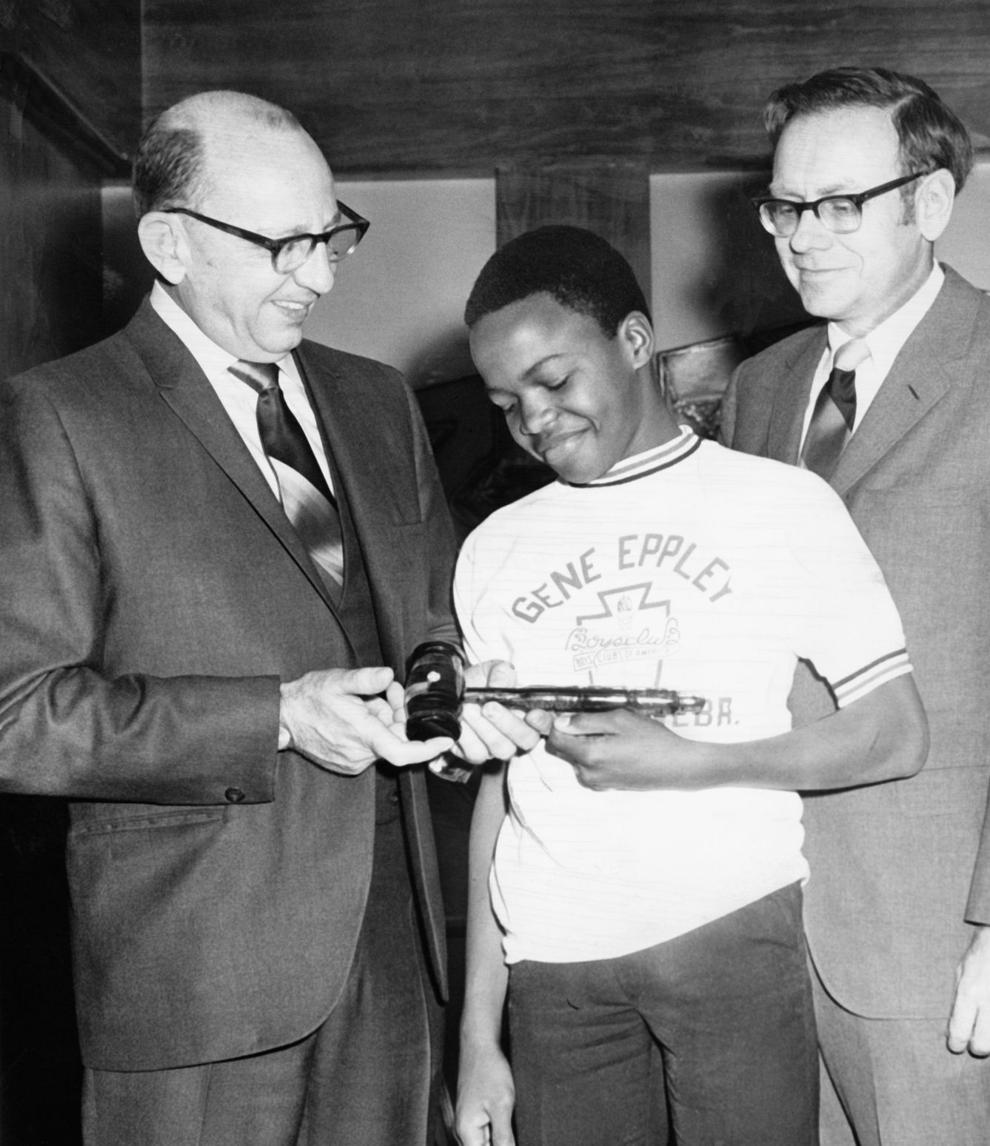 Buffett in the 1970s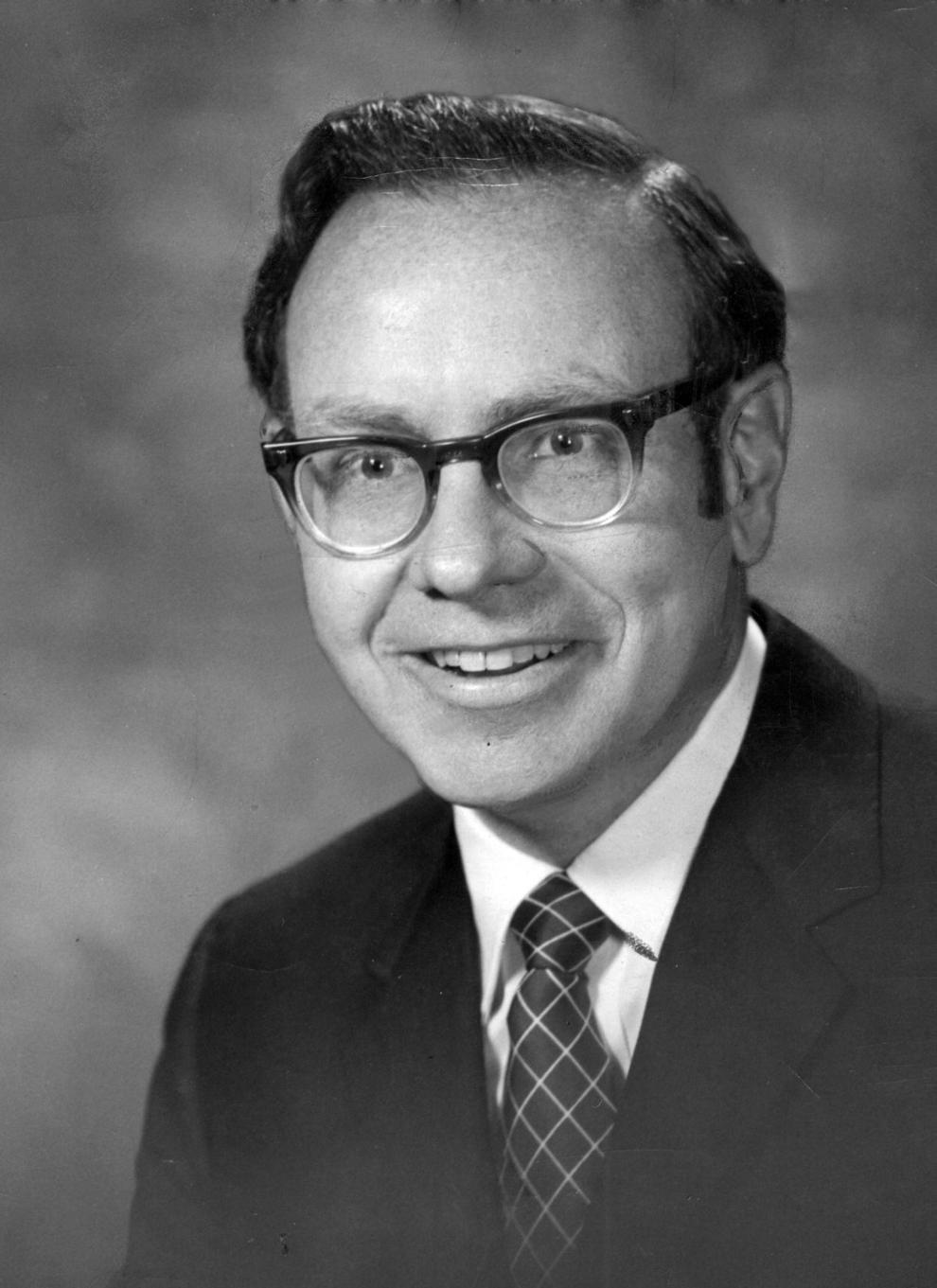 Buffett, Blumkin, 1983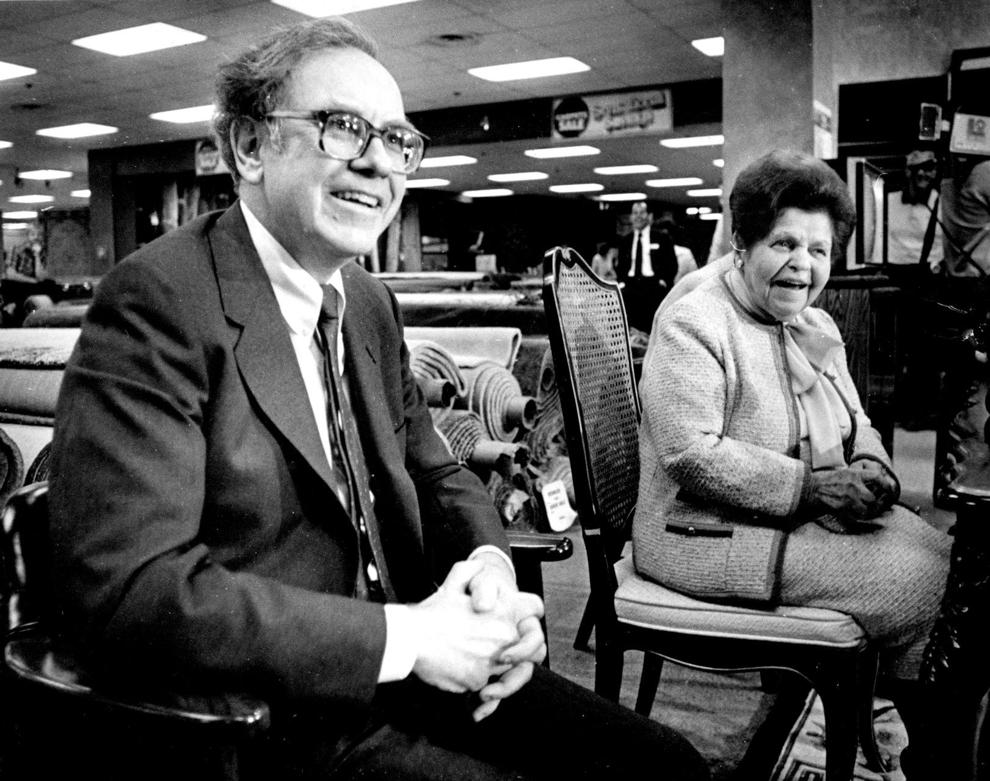 Buffett, 1982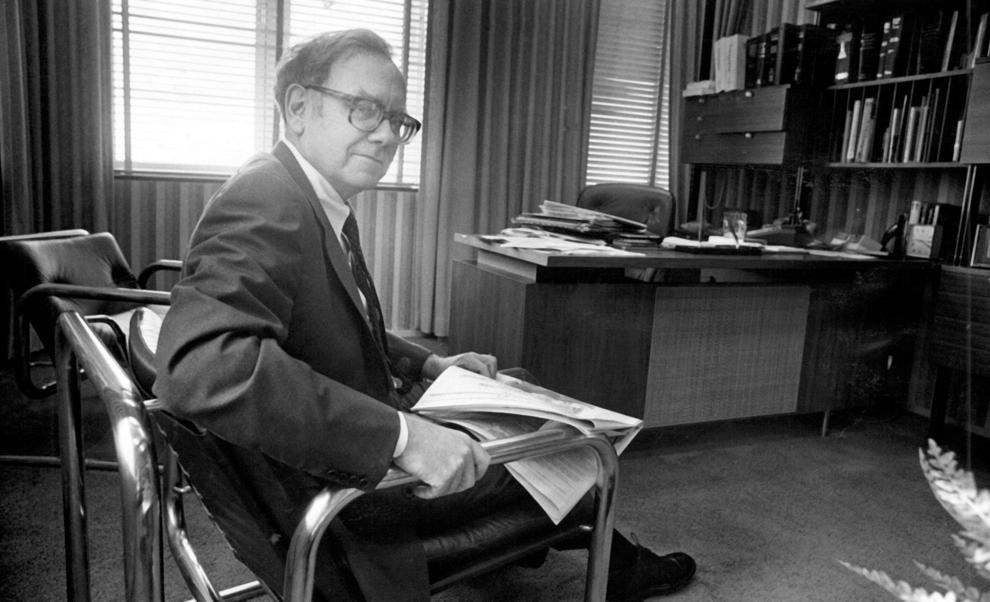 Fortune magazine cover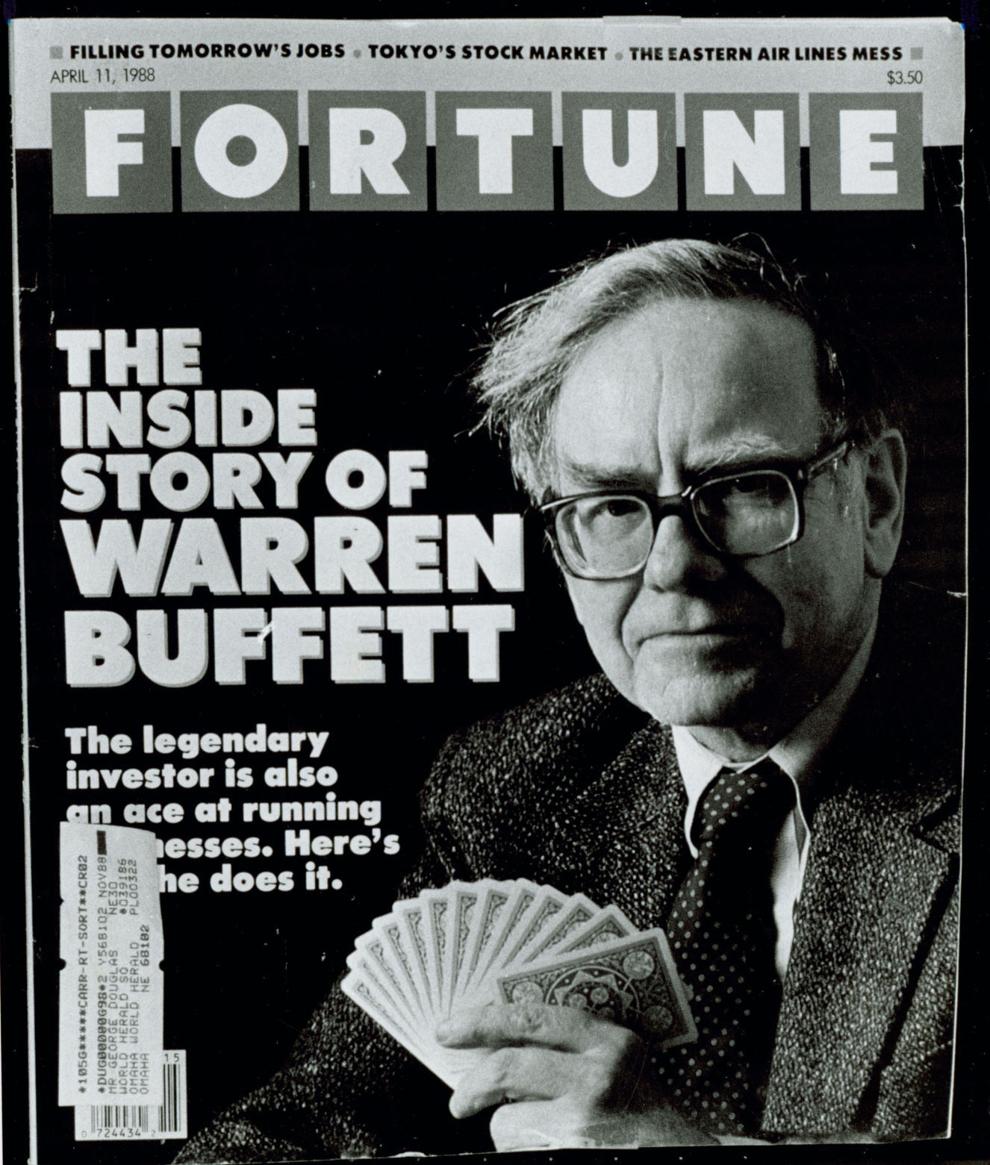 Buffett, Munger, 1989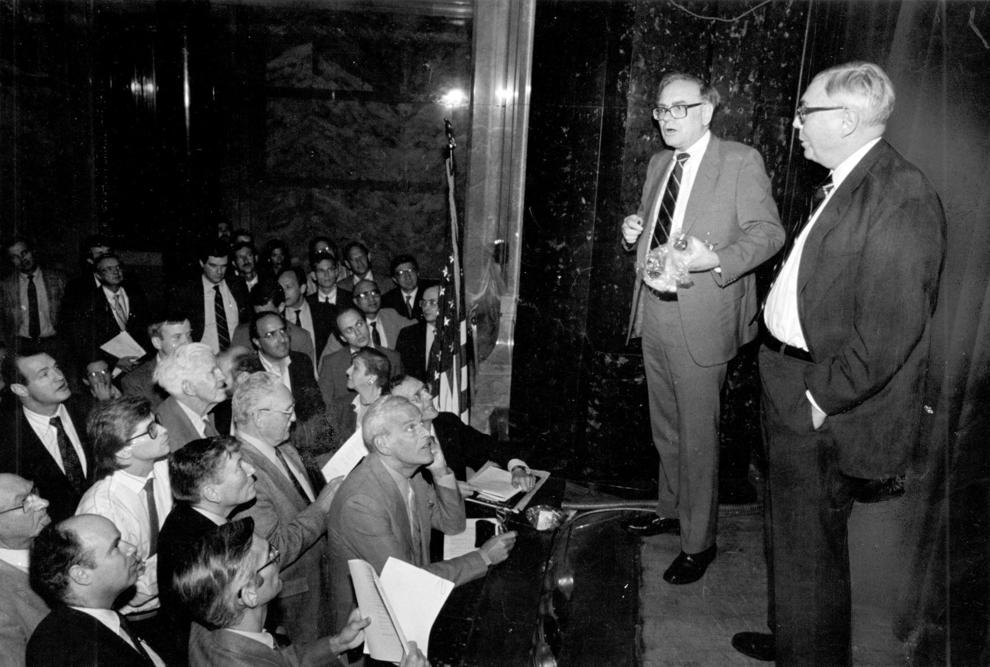 Buffett grabs a Coke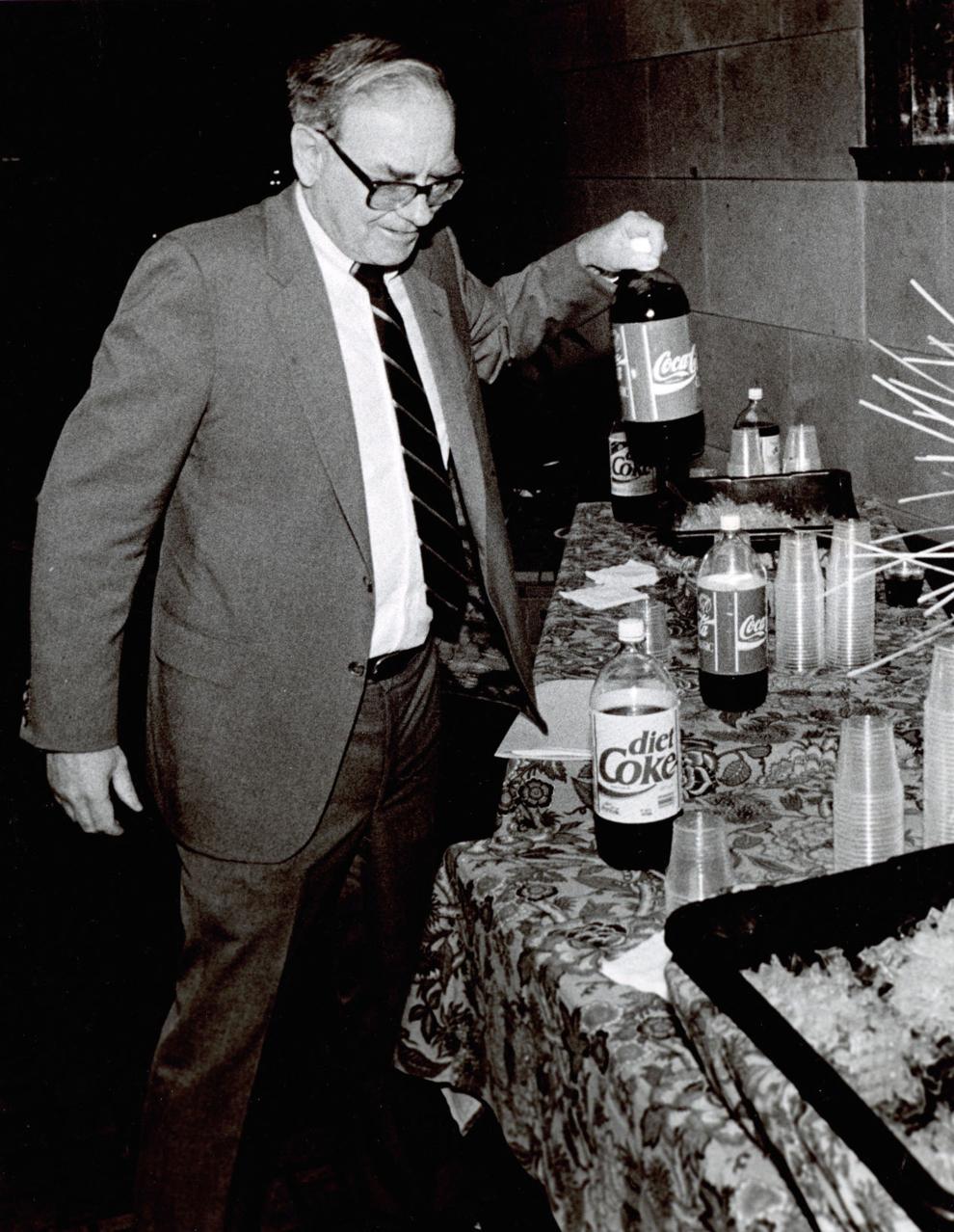 Buffett playing bridge, 1990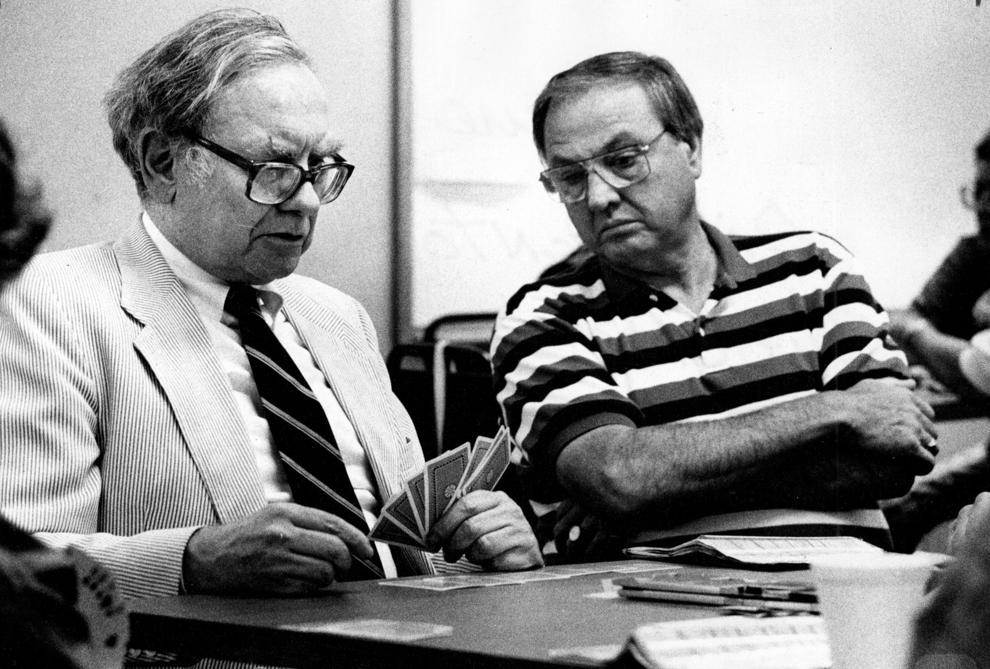 Warren Buffett and his mother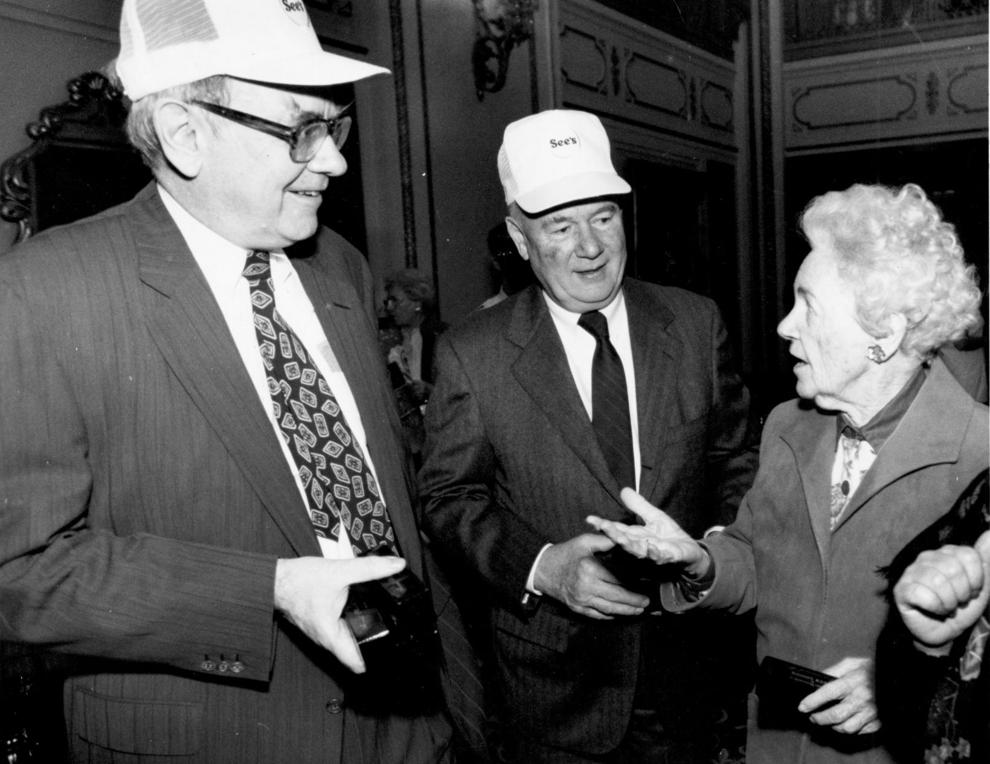 Buffett at Omaha Royals game, 2003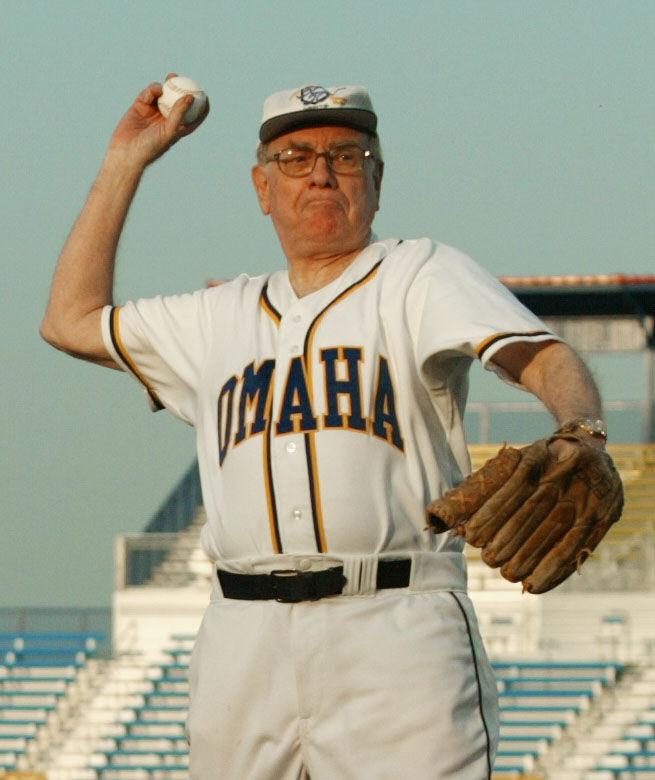 Buffett, 1992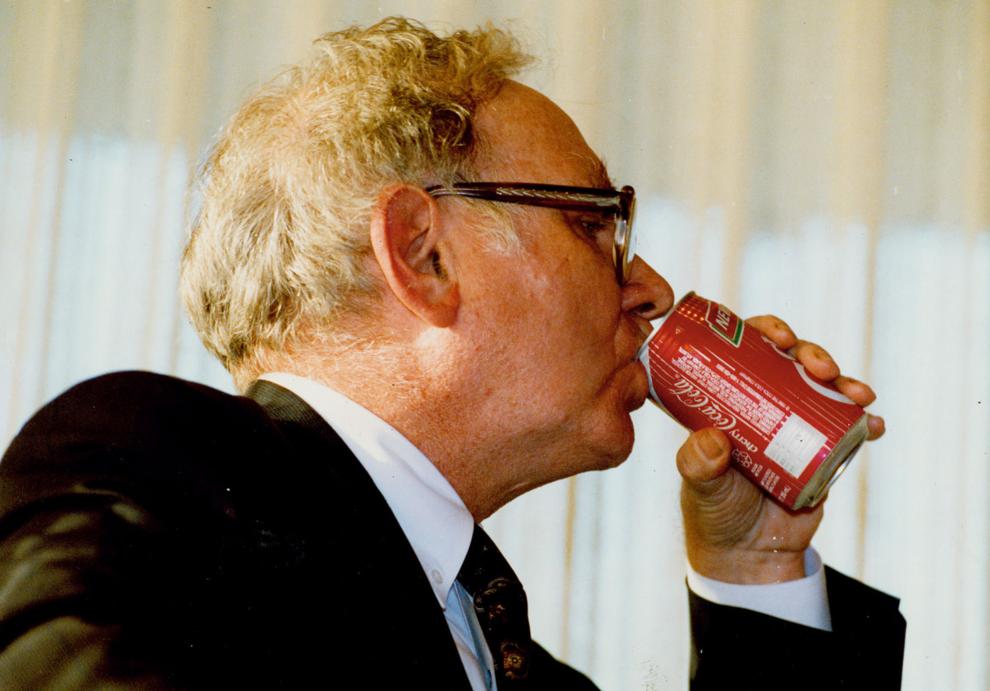 Buffett on TV show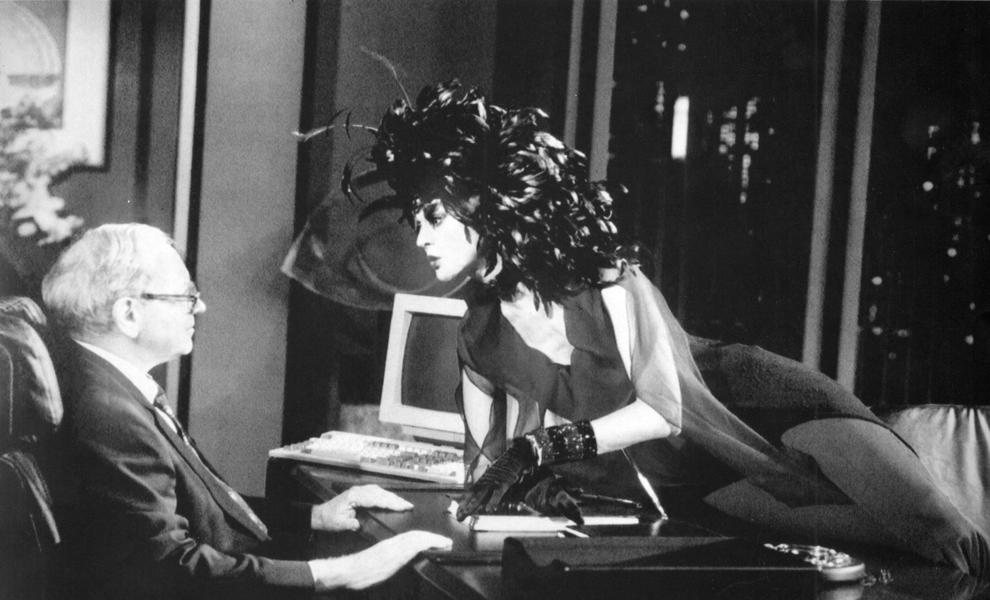 Buffett at office, 1993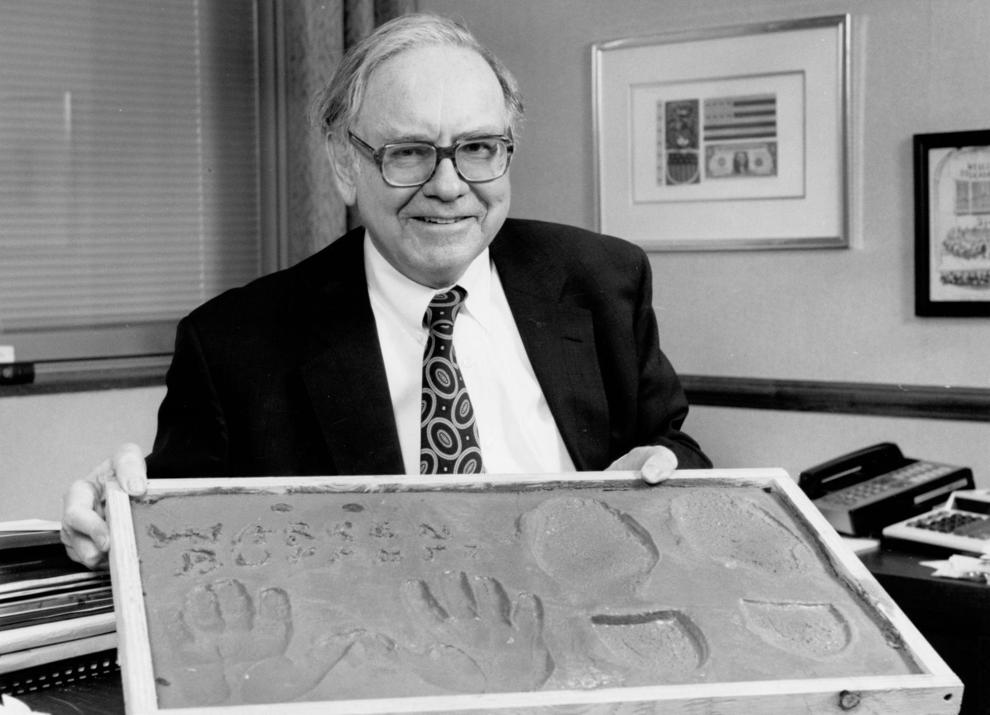 Buffett throwing out first pitch, 1995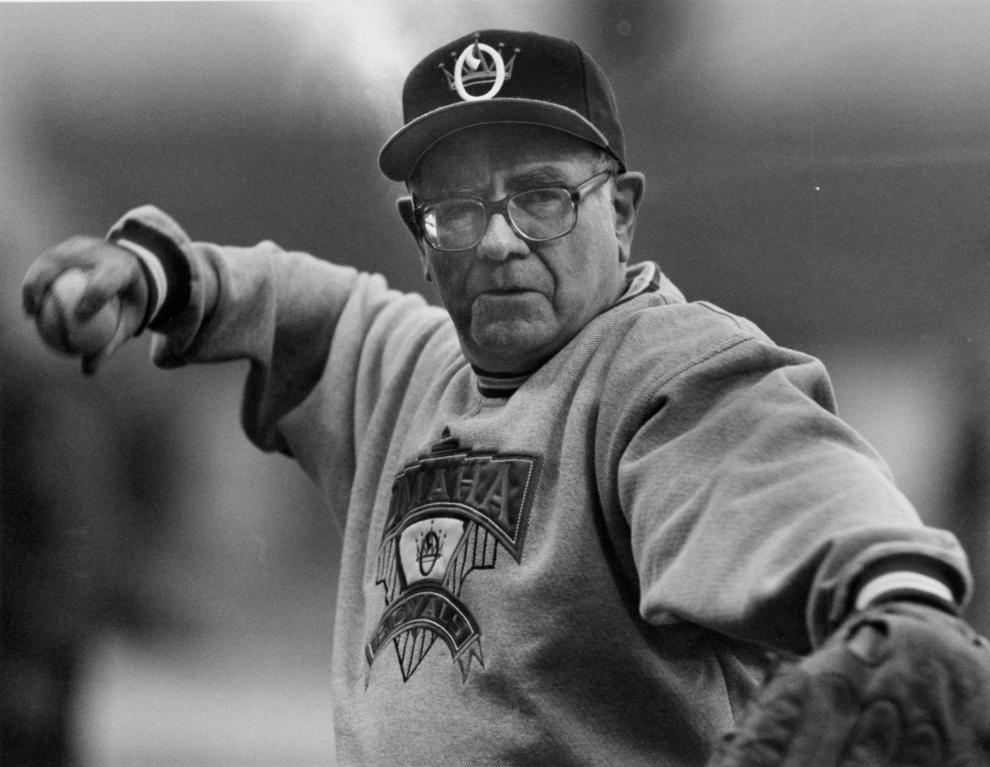 Buffett driving, 1996
Buffett at '98 Texas game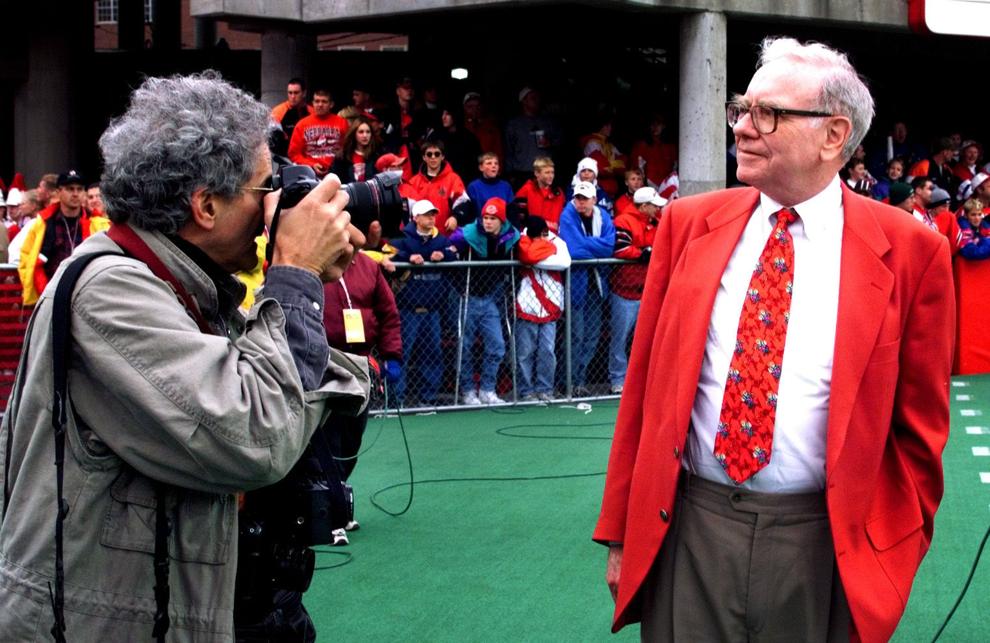 Buffett and Gates, 1995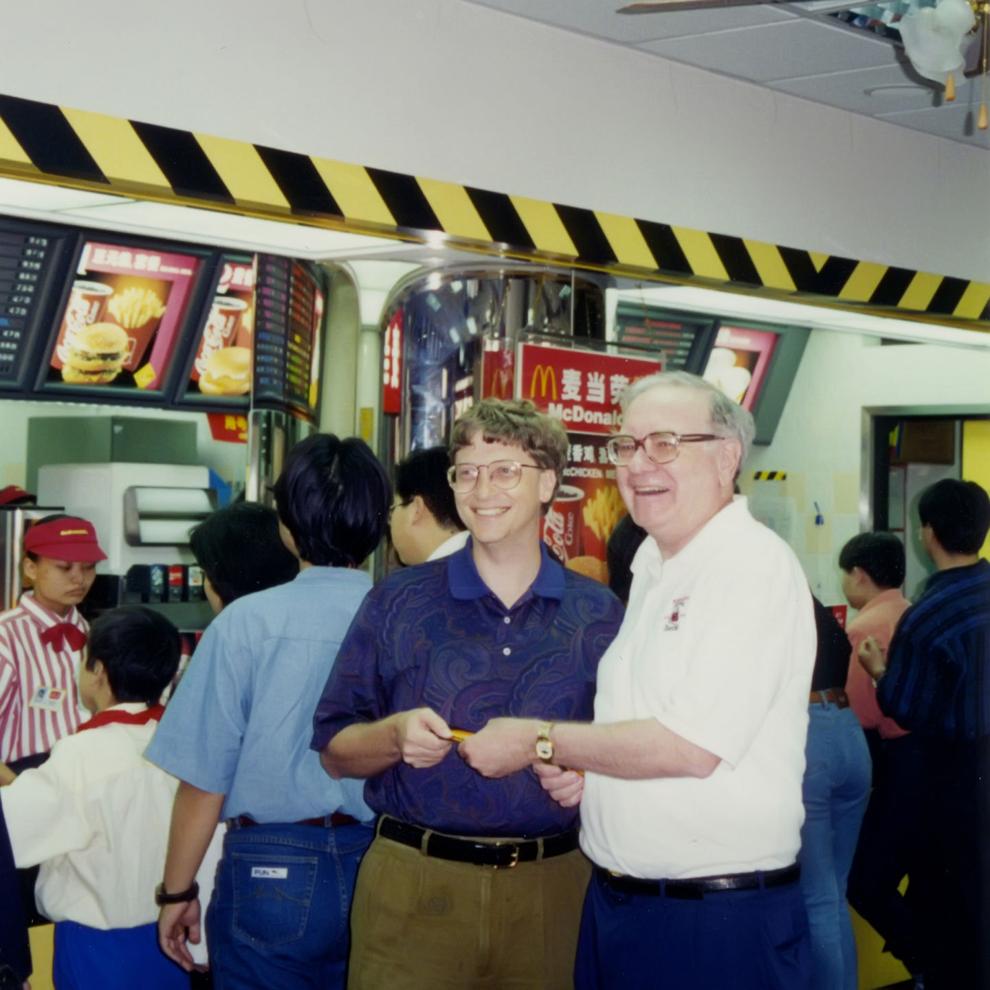 Buffett and Gates, 2004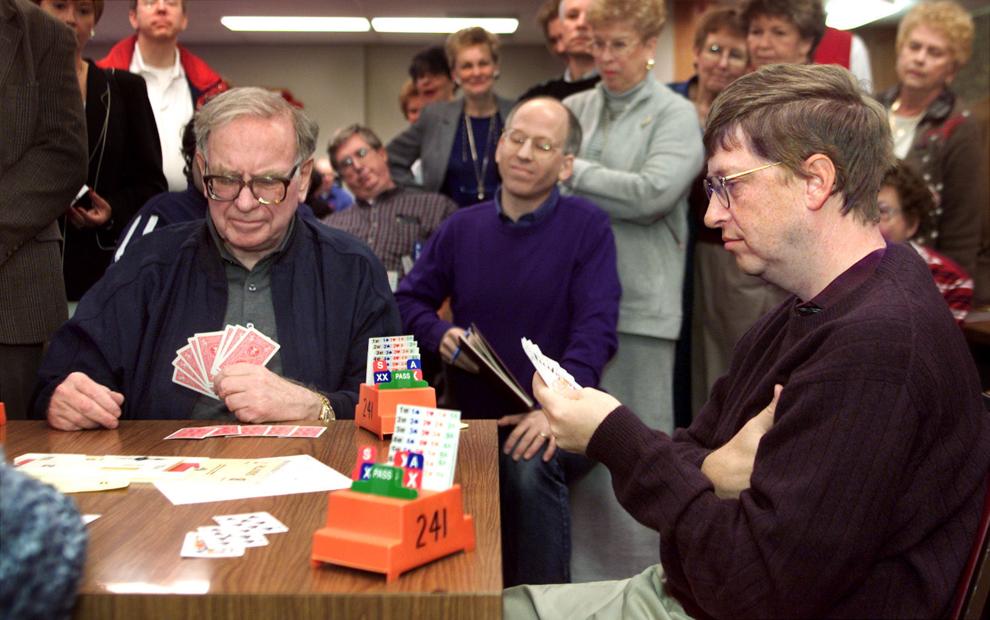 Winning hand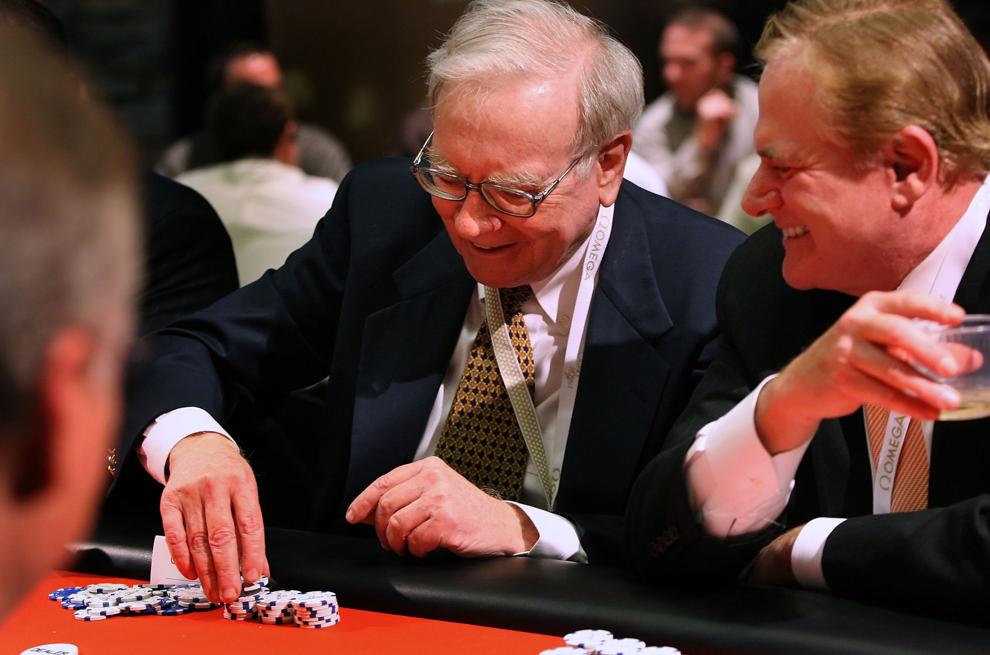 Buffett at Berkshire meeting, 2011
Buffett at his high school alma mater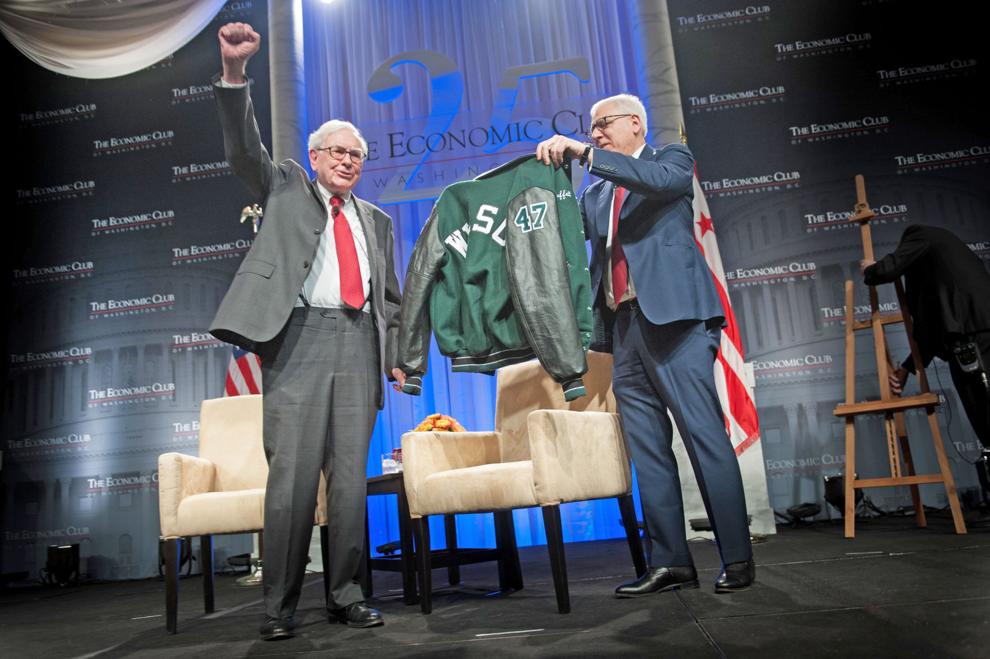 Advantage, Buffett
Buffett playing cards, 2016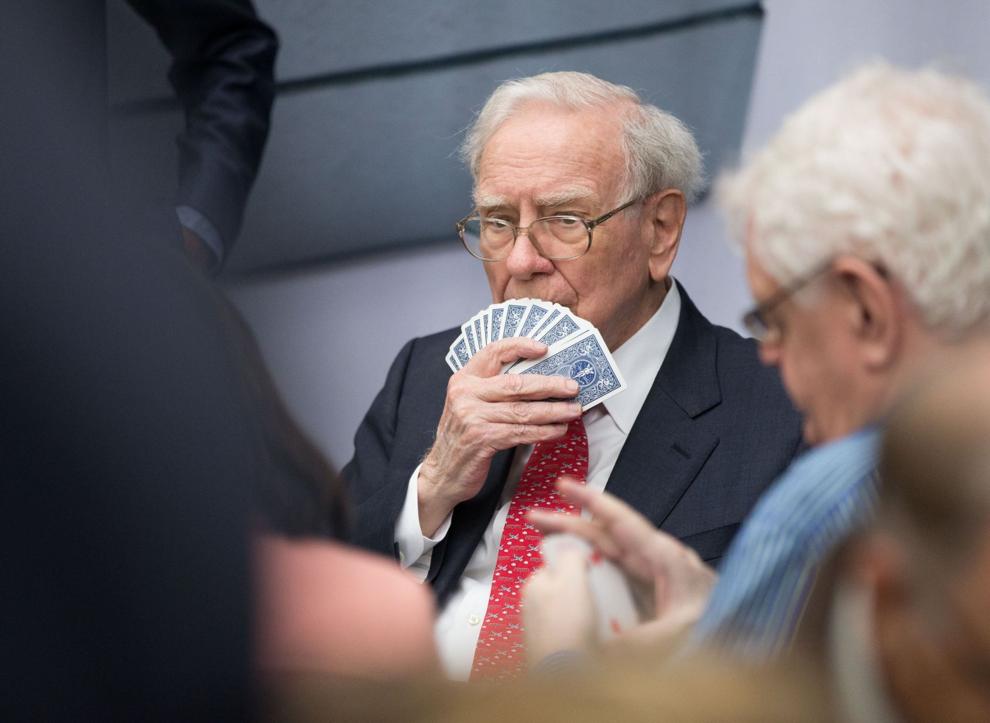 Buffett at 2017 meeting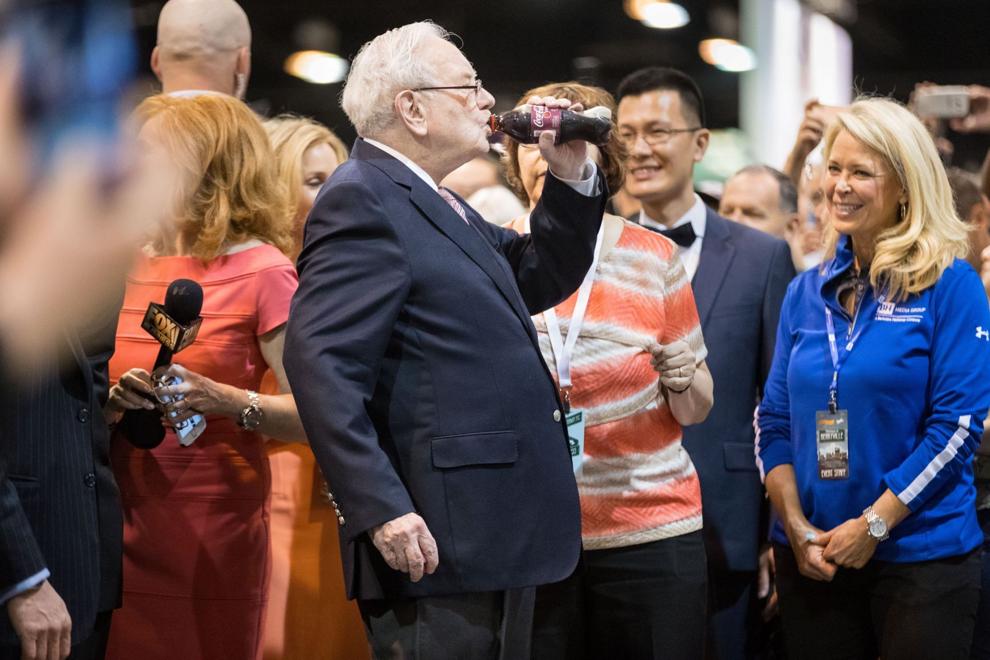 Buffett at UNO, 2013