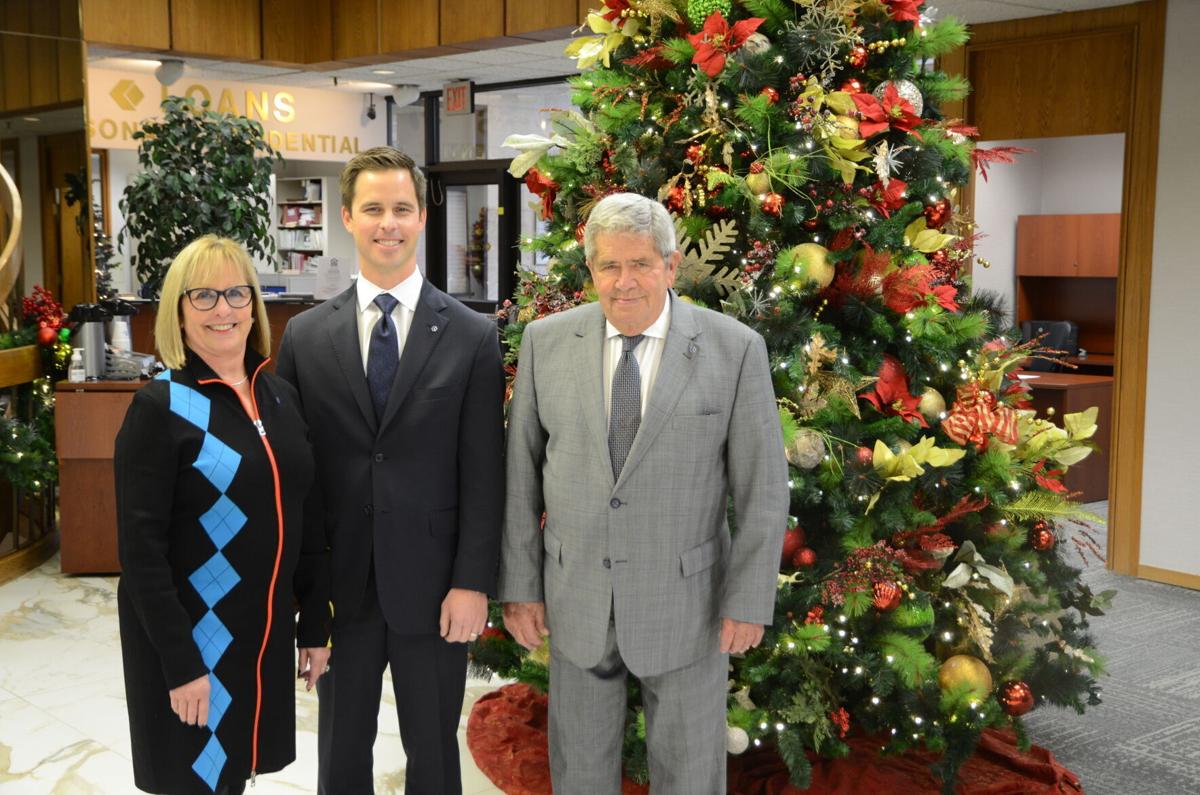 YORK, Neb. — Zac Holoch now has a seat at the desk of the expansive office he has hung out in since he was 10 years old.
Holoch, who will turn 36 this month, recently took over as president and CEO of Cornerstone Bank.
The York-based bank's board of directors approved Holoch's appointment to replace his mother, Kris Holoch, who retired from day-to-day operations on Dec. 31.
Kris Holoch, who took over leadership from her father and Zac's grandfather, Kelly Holthus, in 2015, will continue to serve on the bank's board.
"My mother has shown me what it takes to be a great leader, not only at Cornerstone Bank but also in the banking industry," Zac Holoch said. "I will miss working with her, but I'm looking forward to this new challenge and continuing to work alongside my grandfather every day. Both of them have been and will continue to be great mentors to me."
A native of York, Holoch graduated from the University of Nebraska-Lincoln, where he competed on the Husker track and field team. He started his career at Cornerstone Bank in 2010 and most recently was executive vice president, overseeing management of the bank's branches.
Kris Holoch, who started her career with Cornerstone Bank in 2000, served as chair of the Nebraska Bankers Association in 2017 and was on the board of directors for the American Bankers Association from 2019-2020.