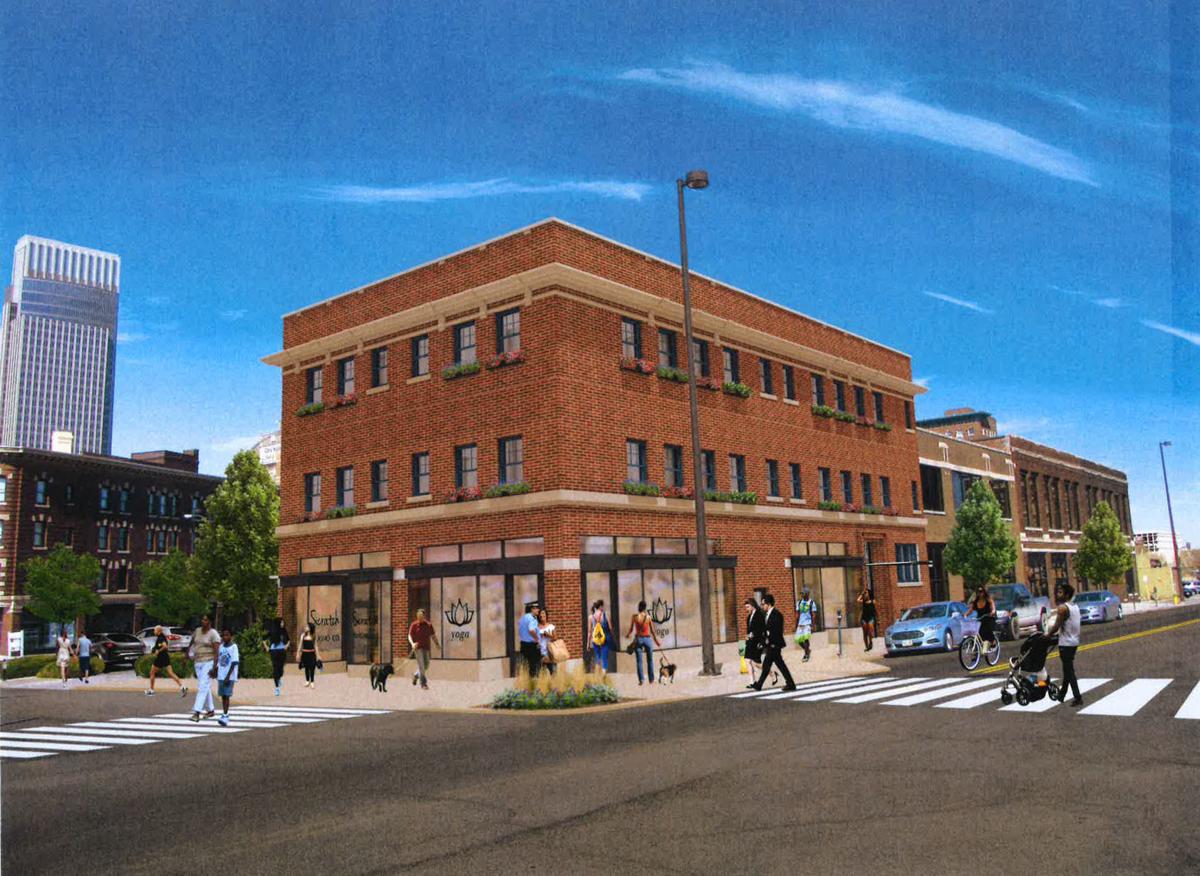 Micro apartments, as tiny as 317 square feet, are set to open in the newly renovated downtown Omaha Freiden building this summer.
Developers tout location as well as the history behind the nearly century-old structure designed originally by architect Leo A Daly at 18th and Jackson Streets. The designer of the restored project is DeOld Andersen Architecture.
A World-Herald team toured the three-story structure last summer as its $2.38 million transformation was getting started. As was routine in the 1920s, the Freiden family lived above their street-level grocery business, say developers restoring the place. The rest of the upstairs rooms were rented out to others for living quarters.
Those upper floors now are being resurrected, and in July are to open as a dozen residential units ranging in size from 317 square feet to 572 square feet, with rents from $750 to $860. Select units come with a hideaway bed that flips into a couch by day.
"We're putting it back to the way it was originally designed in the 1920s," said developer Royce Maynard of Dicon Corp.
While nostalgic, the project's micro apartments also are a trend that has hit certain pockets of downtown Omaha, but mostly can be found in bigger, denser urban areas.
Big bay windows that had been covered up over the years are returning to the Freiden's street-level retail bays, said Colleen Mason of PJ Morgan Real Estate, the leasing agent marketing the 2,000 square feet of commercial space.
Residents will be part of the broader and developing Flatiron District, and will have as a neighbor the county jail. Barbed-wire fencing and other jail trappings to the south don't seem to bother those Maynard has talked with about the 563 S. 18th St. redevelopment project, he said.
"It's part of the urban landscape," Maynard said.
Sign up for our Money headlines newsletter
Get the latest development, jobs and retail news, delivered straight to your inbox every day.