Twenty-six Nebraska businesses are among the 5,000 fastest-growing private companies in the country, and a wide range of industries are represented.
Inc. looked at growth in revenue between 2015 and 2018 in companies that are U.S.-based, privately held, for-profit and independent — not subsidiaries. Other Nebraska companies on the list include a national law firm that promotes its Nebraska base, a well-known local startup and a company that specializes in building mail-sorting robots.
They took different paths to their growth, but many said their success lies in filling an unmet need and generally doing really good work.
Many of the firms on the list do travel staffing for health care jobs — a booming industry with an Omaha hub.
The roots of the Omaha home base for companies date back to the 1980s and '90s, said officials with those companies, and they expect business to keep growing.
Chart: Fastest-growing companies in Nebraska
Companies on the 2019 Inc. 5000 are ranked according to percentage revenue growth from 2015 to 2018. To qualify, companies must have been founded and generating revenue by March 31, 2015. They must be U.S.-based, privately held, for-profit, and independent — not subsidiaries or divisions of other companies — as of Dec. 31, 2018. (Since then, some on the list may have gone public or been acquired.) The minimum revenue required for 2015 is $100,000; the minimum for 2018, $2 million.
Source: Inc5000
"We're just in a constant state of change," said Andy Wettengel, marketing director for OneStaff Medical. "It's not expected to slow down."
City Ventures, the fastest-growing company in the state, set out to do big work, said co-founders Chris Erickson, 37, and Danny White, 43.
Erickson's background is real estate; White's is in businesses. They decided to bring the two together — the business operating profits fund the real estate projects for a better long-term investment.
Neither is from Omaha — Erickson hails from Holdrege, Nebraska, and White came here from the East Coast. But, they said, they found Omaha a good place to do business, both because of the costs and the people.
"Business is really all about the relationships," Erickson said. "When you know the people you do business with, it's a lot easier."
Their businesses are an eclectic mix centered mostly on transportation and construction. They own the rights to Miss USA in six states including Nebraska. They have a patent on a type of temporary shoring. They own part of an aviation company that functions like a stable does for horses — you own the plane, they take care of it and provide the pilot.
Sign up for World-Herald news alerts
Be the first to know when news happens. Get the latest breaking headlines sent straight to your inbox.
Other companies, too, said that Nebraska is a good place to do business.
Hilgers Graben, a law firm in the state's top 10, makes Nebraska's low cost of living a central pitch to companies around the country. And its Lincoln base of operations also allows it to attract attorneys by promising a family-friendly work environment, said partner Mike Hilgers.
"We're a Nebraska company," Hilgers said. "We're growing right here."
Here is more information on Nebraska's top 10 companies on the Inc. 5000 list:
* * *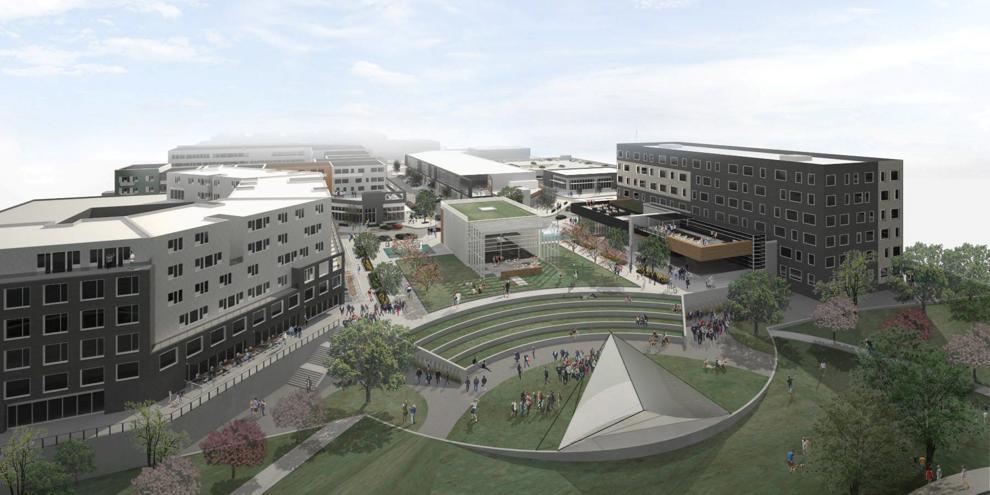 1. City Ventures
Address: 22 S. 15th St., Omaha
Leaders: Co-founders Chris Erickson and Danny White
What it does: Marries real estate development with other business operations including auto dealerships and car washes.
Why it's growing so fast: Aggressive reinvestment of proceeds into new businesses and real estate in the metro area and around the country.
Interesting fact about the company: White, a former hockey player, used his sports connections to get in touch with billionaire Stan Kroenke, who owned the site of a former Walmart that had been empty in La Vista for years. The duo persuaded Kroenke to sell, and now they're developing one of the most prominent La Vista sites.
* * *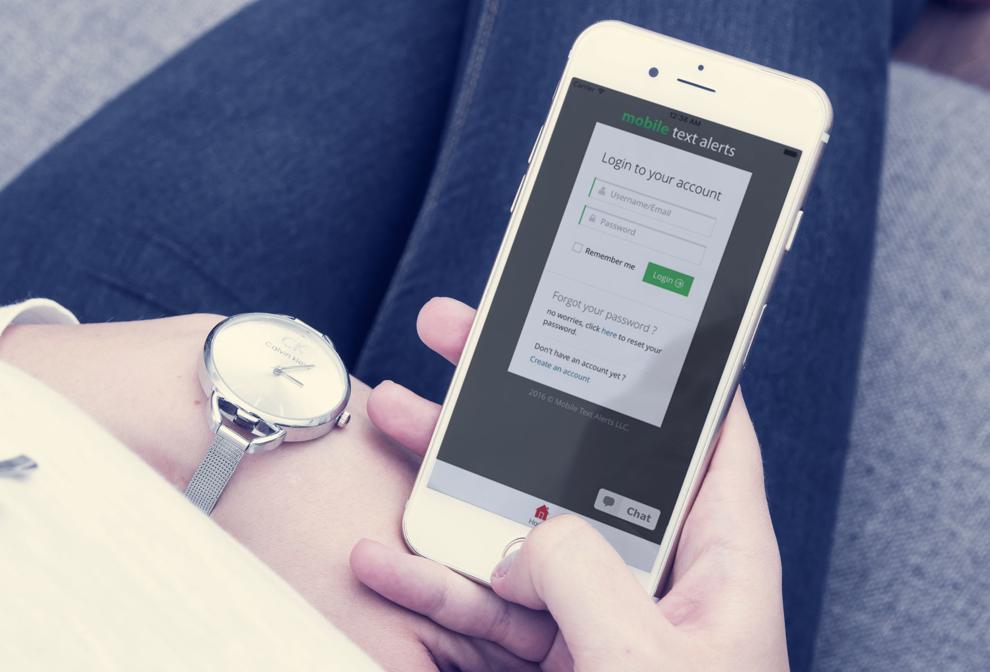 2. Mobile Text Alerts
Address: 3224 S. 76th St., Lincoln
Leaders: Founder and CEO James Pelton
What it does: Allows customers to mass text a group of subscribers, similar to an email newsletter for text messages.
Why it's growing so fast: Pelton hired the first salesperson in 2016 and went full time at the company in 2017. He attributes its rapid growth to filling an unmet need.
Interesting fact about the company: All the employees are based in Lincoln, but they work remotely full time.
* * *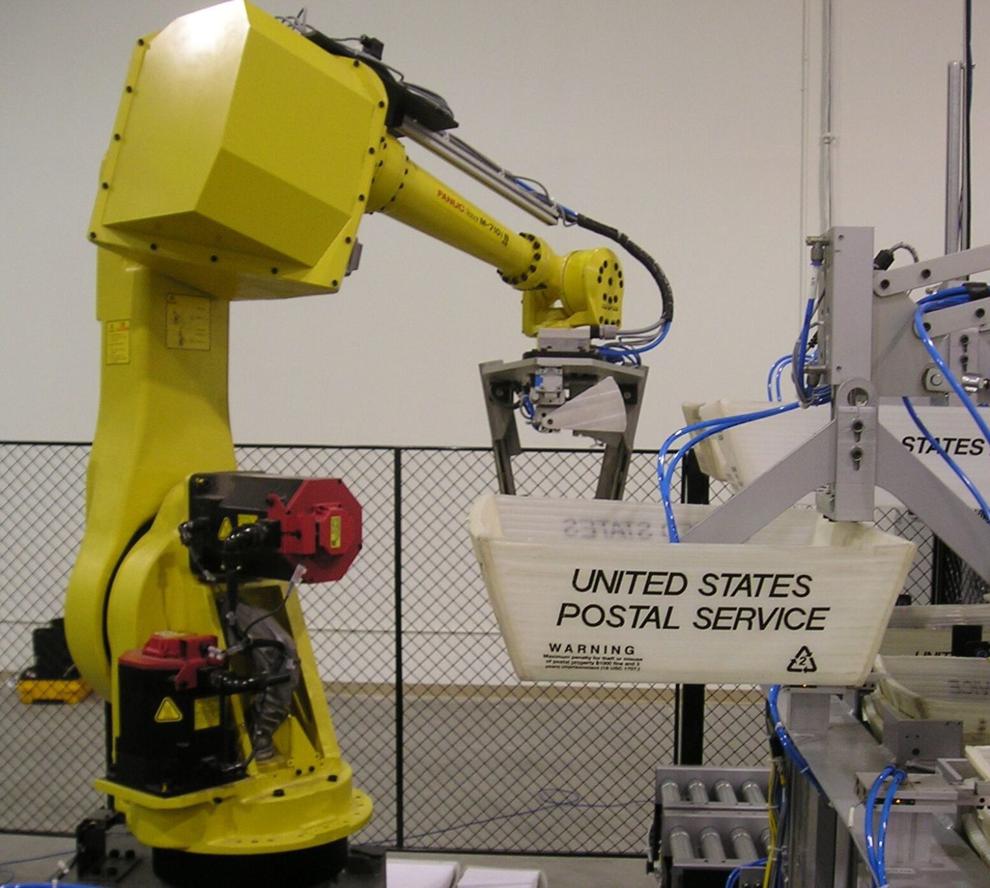 3. CapStone Technologies
Address: 826 P St., Lincoln
Leaders: Co-founders Troy Power and Robert Hagen, and Executive Vice President of Business Development Fritz Buglewicz
What it does: Builds robots and software to automate and make more efficient the process of producing and sorting mail.
Why it's growing so fast: The mail sorting industry is facing both a labor shortage and pressure from the U.S. Postal Service to improve accuracy.
Interesting fact about the company: The company's robots have touched every single Valpak coupon — those coupons that come in blue envelopes in the mail.
* * *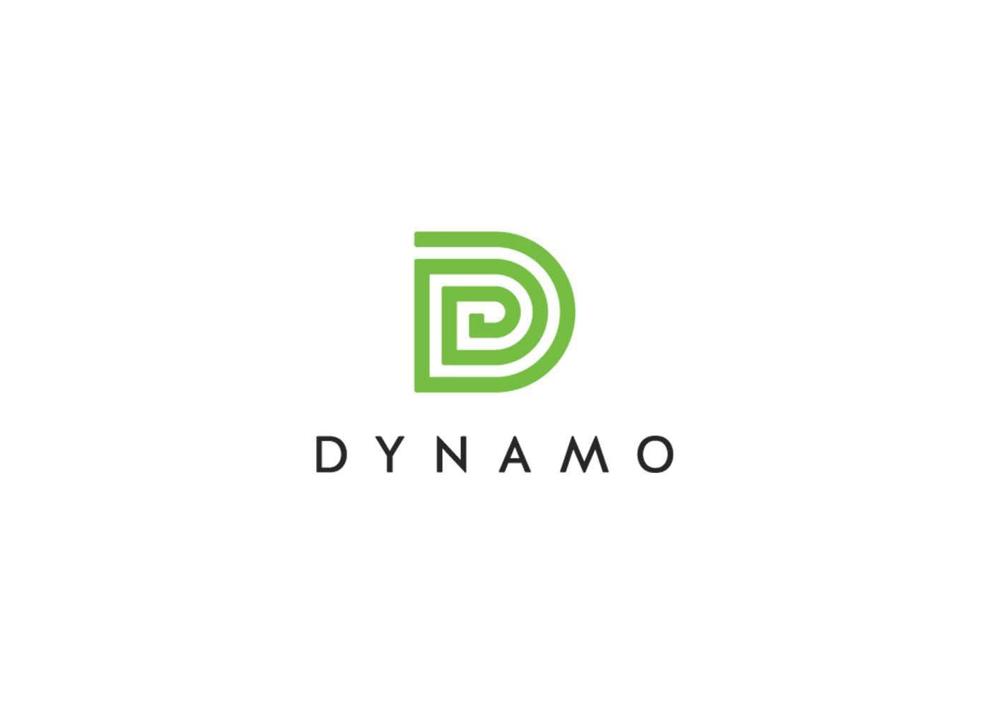 4. Dynamo
Address: 1915 S. 64th Ave., Omaha
Leaders: Co-founder and CEO Michelle Wingard
Number of employees: 11 plus contractors
What it does: Consulting company that provides solutions to technology problems for other companies, while also recruiting candidates with specific skills and providing consultants to fill skills gaps.
Why it's growing so fast: This time frame represents the majority of the company's existence
Interesting fact about the company: Wingard left a global Fortune 500 company to found Dynamo. She initially planned to name the company SME (for strategy meets execution) before overhearing someone reference alphabet soup of companies. This association led her to name the venture Dynamo instead.
* * *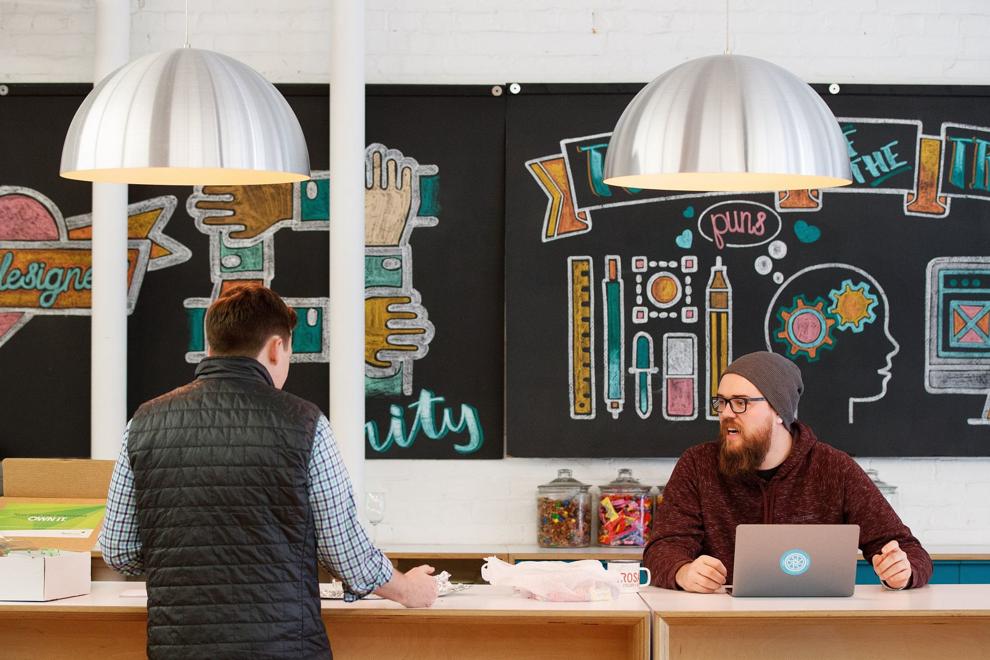 5. Flywheel
Address: 1405 Harney St., Omaha
Leaders: Co-founders Dusty Davidson, Tony Noecker and Rick Knudtson
What it does: Online platform that helps people host and manage their WordPress sites
Why it's growing so fast: The company hired a sales team during this time period and started focusing on building tools for companies and others who host a lot of WordPress sites.
Interesting fact about the company: It was sold in June to Austin-based WP Engine for an undisclosed amount.
* * *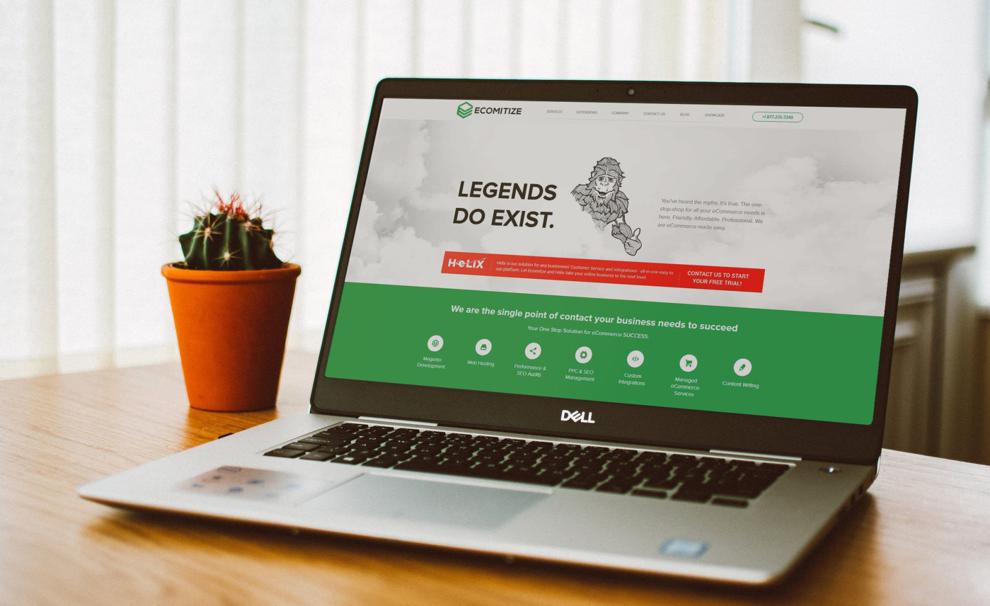 6. Ecomitize
Address: 14808 Shepard St., Omaha
Leaders: Founder and CEO Jacob North
What it does: Builds websites for e-commerce businesses
Why it's growing so fast: The company attributes its steady growth to doing good work at a reasonable price.
Interesting fact about the company: It has employees on five continents.
* * *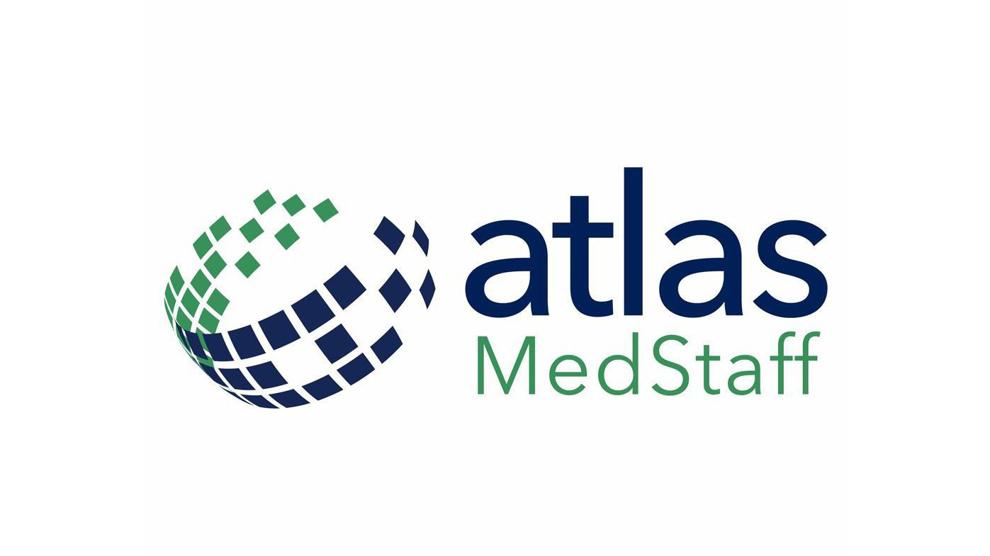 7. Atlas MedStaff
Address: 11159 Mill Valley Road, Omaha
Leaders: President and CEO Steve Ryan and co-founder and Vice President Rich Smith
What it does: Travel staffing agency for nurses, physical and other therapists and techs
Why it's growing so fast: It helps to be part of a booming industry, which Smith says is driven by more medical professionals choosing to go the travel route. Smith also attributes the growth to the company's reputation.
Interesting fact about the company: It has its own YouTube channel as well as a podcast about beer called A Beer with Atlas.
* * *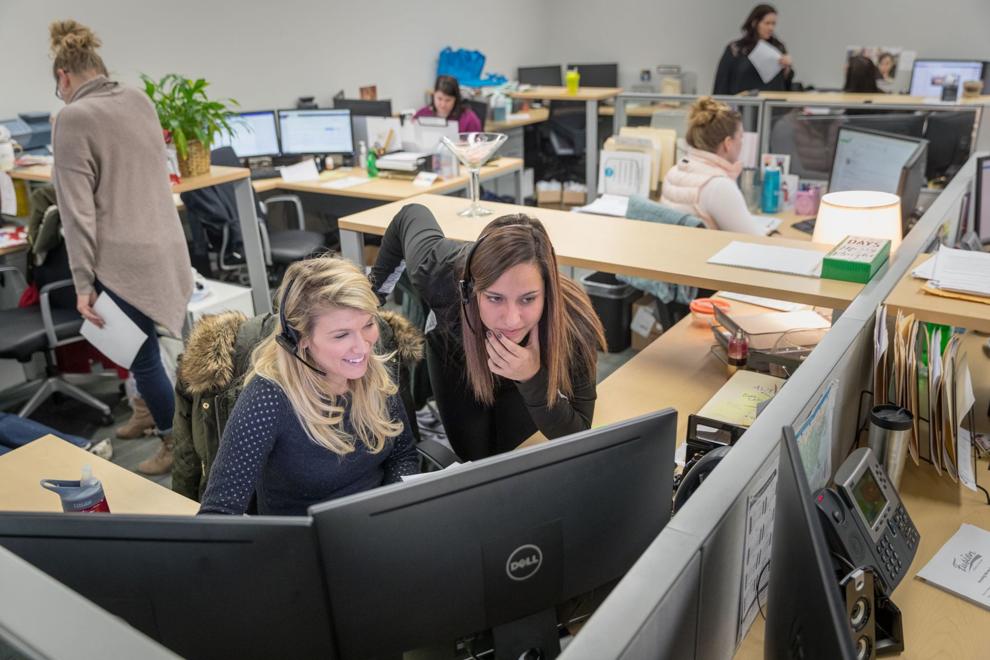 8. Fusion Medical Staffing
Address: 11808 Grant St., Omaha
Leaders: President and CEO Sam Wageman
What it does: Health care travel staffing agency, like a national temp agency for health care professionals
Why it's growing so fast: The industry has grown in general because of the nursing shortage. Fusion's growth during this time frame was organic rather than through acquisitions.
Interesting fact about the company: In 2017, the company grew so fast that it outgrew a building intended to last five years in five months.
* * *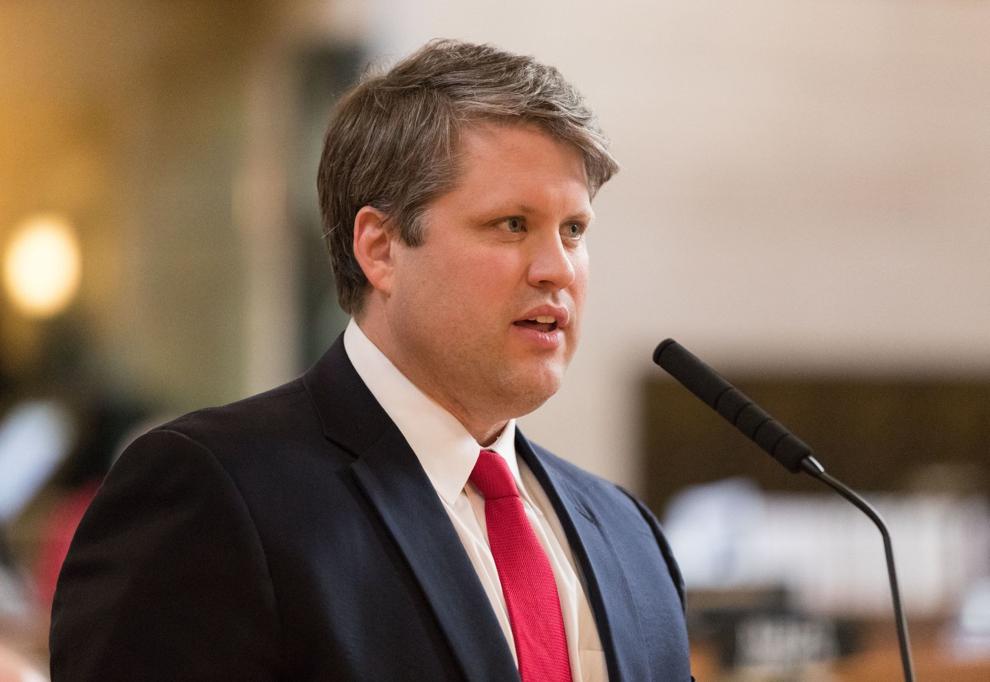 9. Hilgers Graben
Address: 575 Fallbrook Blvd., Lincoln, with offices in Omaha, Dallas and Denver
Leaders: Partners Andrew Graben and Mike Hilgers
What it does: Law firm that works with complex commercial and intellectual property litigation for clients around the country. The firm pitches that it can do good work cheaper with its headquarters in Nebraska because of the low cost of living as well as price of office space.
Why it's growing so fast: Hilgers said the company's model "really took off" during this time period, and it especially grew its specialization on discovery, or document reviews.
Interesting fact about the company: Hilgers is also a Nebraska state senator.
* * *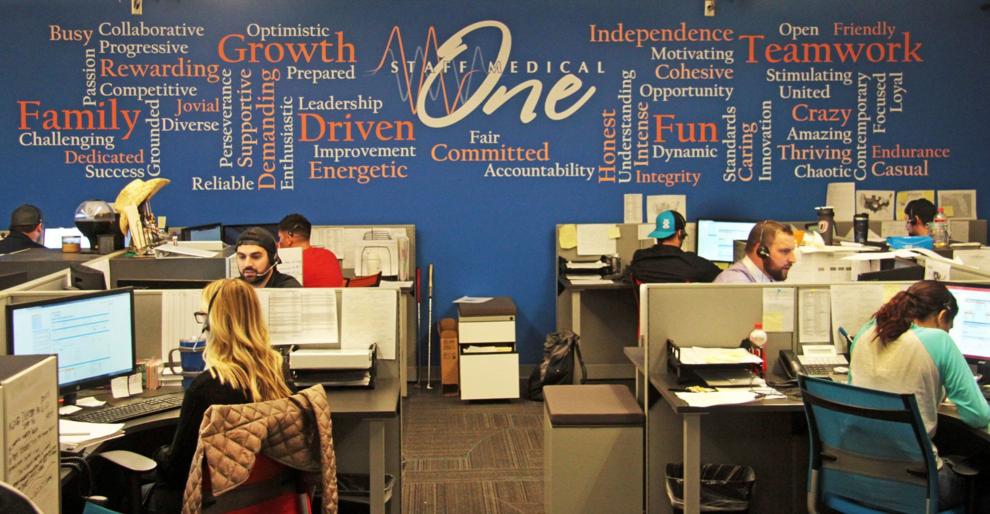 10. OneStaff Medical
Address: 11718 Nicholas St., Omaha
Leaders: Co-owners CEO Jack Swinney and COO Jason Avenell
What it does: travel medical staffing firm for nurses CNAs, LPNs and allied professions
Why it's growing so fast: It's in a growing industry, and marketing director Andy Wettengel attributes its particular growth on maintaining a startup culture even as it gets larger. The company also rebranded itself during this time frame.
Interesting fact about the company: Both owners had a parent who died within weeks of each other. In honor of those parents they give out T-shirts to each employee with the mottoes: "You rise by lifting others" and "It costs nothing to be kind."