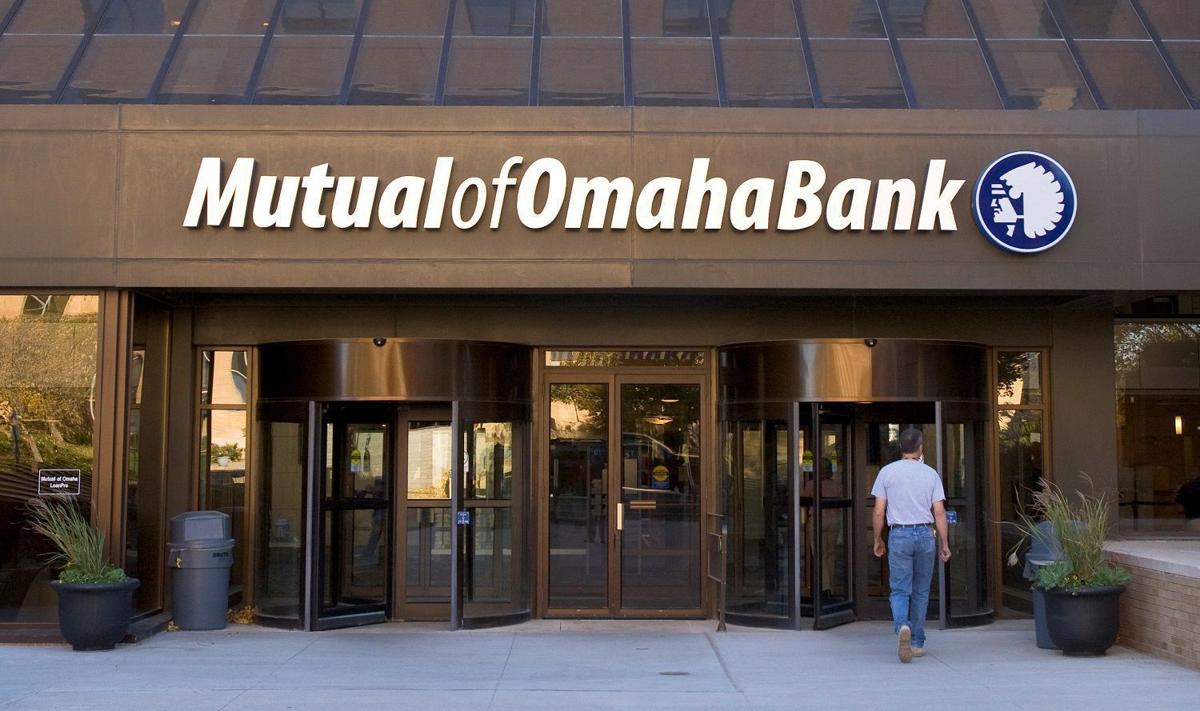 Mutual of Omaha Bank is being acquired by CIT Group Inc. for $1 billion, Mutual of Omaha and CIT Group announced Tuesday.
The purchase price primarily will be made up of cash and up to $150 million of CIT common stock.
Mutual of Omaha Bank has 26 locations nationwide, including five in Omaha and one in Lincoln. It also has locations in Kansas City and Denver as well as Arizona, California, Nevada, Texas, Hawaii and Florida. The bank also has a loan production office in Des Moines.
"Mutual of Omaha Bank has a talented and dedicated team that built a successful, vibrant institution," Mutual of Omaha Chairman and CEO James Blackledge said in a press release. "The integration of Mutual of Omaha Bank into CIT creates great opportunity to leverage the strengths of both institutions. This transaction allows Mutual of Omaha to focus on, and invest in, growth in its core insurance businesses."
Sign up for our Money headlines newsletter
Get the latest development, jobs and retail news, delivered straight to your inbox every day.
CIT Chairwoman and CEO Ellen Alemany said the transaction aligns with CIT's goals for "thoughtful growth and value creation" and will immediately improve profitability.
The transaction offers a broader set of product and technology solutions and an expanded business footprint that complements CIT's existing franchise, Alemany said.
CIT is a New York-based financial holding company that has about $50 billion in assets. Its Pasadena, California-based banking subsidiary, CIT Bank, is acquiring Mutual of Omaha Bank. CIT's consumer banking segment includes its national online bank, CIT Bank, and a Southern California branch bank, OneWest Bank.
The transaction is expected to close in the first quarter of 2020, subject to regulatory approval and satisfaction of other customary closing conditions. The agreement excludes Mutual's mortgage subsidiary, Synergy One Lending.
The transaction includes $6.8 billion in deposits, $4.5 billion of which are homeowners association deposits from more than 31,000 community associations nationwide, and $2.3 billion of which are from commercial and consumer financial centers in key markets. In addition, $8.3 billion of total assets, including $3.9 billion of middle-market commercial loans, are part of the transaction.
In 2007, Mutual of Omaha said it was pursuing a unique strategy among insurance companies when it entered the banking business.
"By acquiring existing banks and creating a network of offices in dozens of states over the next several years, Mutual is sinking hundreds of millions of its cash surplus into a new line of business," a World-Herald article from September 2007 said.
At the time, Jeffrey Schmid, CEO of Mutual's banking division, said, "The idea is to create a bank that rivals the insurance company."
Schmid and Michael Homa, the bank president, were buying three banks and looking for more, the article said. The bank opened its headquarters branch in the fall of 2007 on the first floor of a Mutual building just south of the insurance company's home office.
Schmid and Homa were interested in buying banks in Texas, Arizona, California, Florida, Utah and Washington, plus some states in the Northeast and maybe elsewhere, the article said. They were seeking banks with about $200 million in assets that want to grow to $1 billion each.
Initial targets, Schmid said, were fast-growing cities with a high density of Mutual of Omaha insurance clients and agents.
The bank had an advantage that few new banks had: a nationally known brand with near-instant name recognition and a cachet of friendly financial strength that dates back to the "Mutual of Omaha's Wild Kingdom" television series.