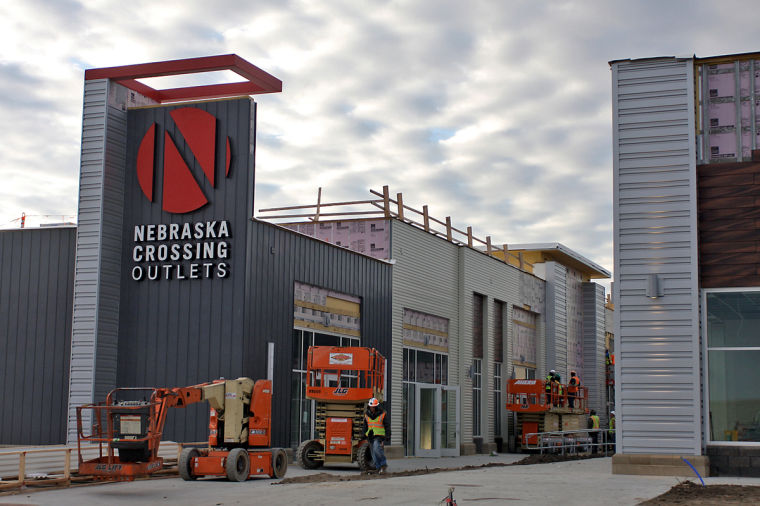 • Shop: Win a $1,000 Nebraska Crossing shopping spree. Sign up here
With just a day left before the Nebraska Crossing Outlets mall opens Friday, shoppers are plotting what stores to visit.
After putting a call out on Facebook and Twitter to hear about what outlet store Omaha shoppers most looked forward to visiting, we found the most anticipated appear to be the luxury brands, some new to the Omaha market.
1. Coach, cited by 22 percent. "I am looking forward to Coach — need a new purse," wrote Mary Smith W. Said Paula Stark Hazlewood: "Coach — definitely Coach!"
2. Kate Spade, 10 percent.
"Kate Spade!" — Marcia Verley
3. Borsheims, at 7 percent
"The Nebraska Crossing store that I'm most excited for is (Borsheims)." — Marcus Marinkovich
Some shoppers couldn't choose just one.
"Everything! I remember visiting this as a child on my sister's birthday and I'm excited to see the changes," Mina Davis said.
Michael Kors, Ann Taylor Loft, Banana Republic, Gap, Adidas, Nike, Columbia, Brooks Brothers, J.Crew, the Children's Place and Eddie Bauer. "Ann Taylor Loft outlet as well as J.Crew and Banana Republic! I have the date marked in my calendar and plans with a friend to spend the evening shopping on the 15th! Can't wait!" — Connie Seastedt
>> Some felt the mall was lacking something, such as a "man cave" for those who'd rather lounge than shop.
"Need a place for my man to hang out while I shop so he isn't following me around asking if I'm ready to go yet!!! It would be great if there were a men's lounge with TVs and refreshments," Bobbie Jacobs Hroch said in a Facebook comment. Brady Cox echoed that sentiment: "Is there a bar? That one (tops the wish list)."
>> Two Facebook commenters were also lamenting the loss of stores from the previous mall. "Sorry Van Heusen did not (reopen)," BJ Reed said. Karen Stipp agreed: "I wish Bass shoes and Van Heusen were coming."