A new owner with a new plan has emerged for the historic Omaha streetcar barn that a few years back was on track to become an indoor-outdoor public market.
The latest vision — a commercial and employment hub with an "everything local" theme — came to Laura Haberman as she jogged through her south downtown neighborhood.
Haberman, who also owns a small mental health business, said her grandfather recently had died and, as she ran, her mind spun with thoughts about how she might carry on his love for food and community. She found herself stopped in front of the cavernous structure at 10th and Pierce Streets in the Little Italy area.
"This beautiful old building shouldn't be sitting empty," Haberman recalled of the moment. "I think I might just be the person to do something about that. My mind was off to the races after that."
Two years have since passed, and Haberman has made strides toward creating that place where retailers and employers converge, under "socially progressive" management, to carry out their respective business while helping neighbors connect.
Public records show Haberman, under Urban Streetcar LLC, paid $1 million for the 67,000-square-foot facility at 1100 Pierce St. (just south of Via Farina and the Blue Barn Theatre). It took months of "courting" and discussion about the project before seller Sherwood Foundation agreed to let go of the streetcar barn that last functioned as an annex for the nearby U.S. Postal Service.
As part of the negotiations, Haberman said Sherwood representatives requested that apartments not be part of the conversion. Haberman agreed, saying it was never in her vision.
Unlike the earlier plan driven also by a nonprofit board and Vic Gutman & Associates, a public market is not a focal point, though Haberman said she is open to a grocery or food component.
She emphasized that her vision is "bigger than just food." Through the right mix of tenants, Haberman aims to create an environment that fosters relationships: "A place where we could run into our neighbors over a cup of coffee and ask for their grandmother's pumpkin pie recipe."
Her timeline is not definite. A construction and renovation kickoff depends, she said, on when she lands an anchor tenant.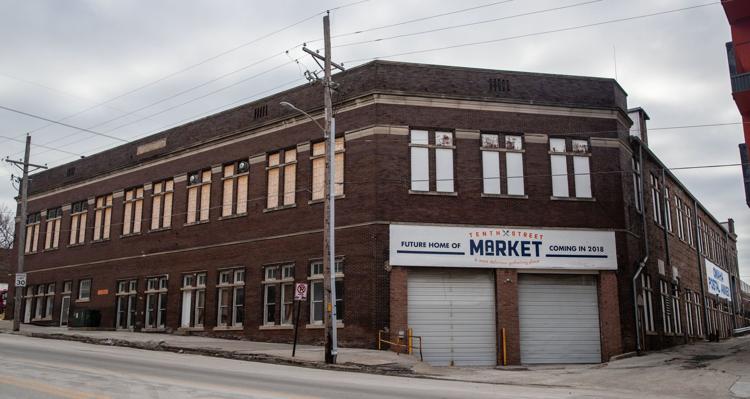 The previous Tenth Street Market plan fizzled in late 2017, despite a multiyear effort that in part raised about $3.4 million for initial costs. The goal was $18.6 million, to create a venue that offered fresh, healthy food and related services from locally owned businesses.
Sherwood, behind the effort since at least 2014, did not say much about the reasons for pulling the plug beyond: "Due to a variety of factors, it has become clear that now is not the time for the public market."
She said she's backed financially by investors who have requested anonymity.
"Anyone that knows me well wouldn't be surprised that I got myself into a project like this, though (they) give me a hard time and are in disbelief that I picked such a large building as my first project."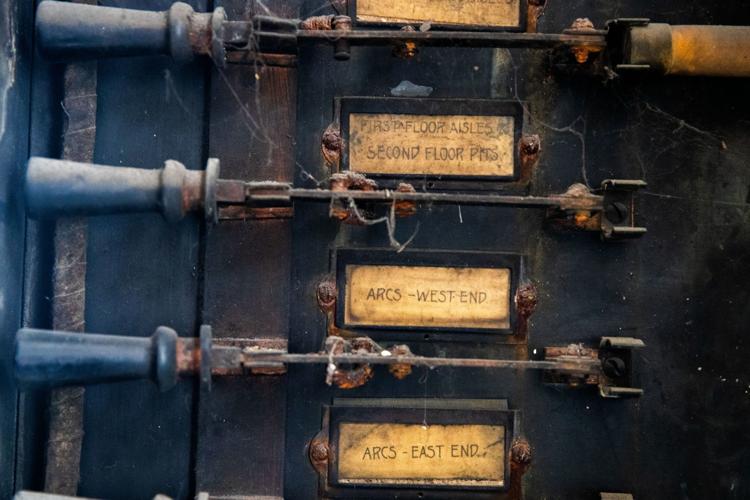 A Grand Island native who moved to Omaha for college, Haberman said she's been meeting with potential tenants and welcomes retailers and employers that value community engagement and concern for the environment and health. Haberman's own company, Healing Tree Counseling, could be among the lineup.
Haberman said her work at Healing Tree puts her in contact with people struggling with how to feel connected. That, along with her background — "I'm the product of two schoolteachers and a grandfather that encouraged curiosity and a love for community" — led her to the restoration project. She said she loves old buildings.
Even before the sale was final in December, Haberman would sit on the west dock, soaking in the magnitude of the facility. Built in 1909 to hold streetcars, it was later used as a postal annex until 2016 and is on the National Register of Historic Places. It's the only double-decker car barn ever built in the city.
"You feel pretty small," Haberman said last week while standing in the vacant facility. At the same time, she said, the massive space is inspiring. She said she's ready for the challenge.
"I want my neighborhood to be proud of this building and come to love it as much as I do."
---
At a glance: 11 key developments around the Omaha metro area
The business news you need
With a weekly newsletter looking back at local history.