The sale of Omaha's fast-growing Flywheel to a bigger competitor should only boost the tech company's previously announced plans for expansion in its hometown.
That's according to both Flywheel co-founder Dusty Davidson and Heather Brunner, chief executive of Austin-based WP Engine — the entity buying Flywheel for an amount neither would disclose.
Interviewed Monday after Flywheel's workforce was told about the acquisition, Davidson said he viewed the deal as a plus for Omaha and an opportunity for the WordPress hosting and management startup that he, Tony Noecker and Rick Knudtson launched in 2012.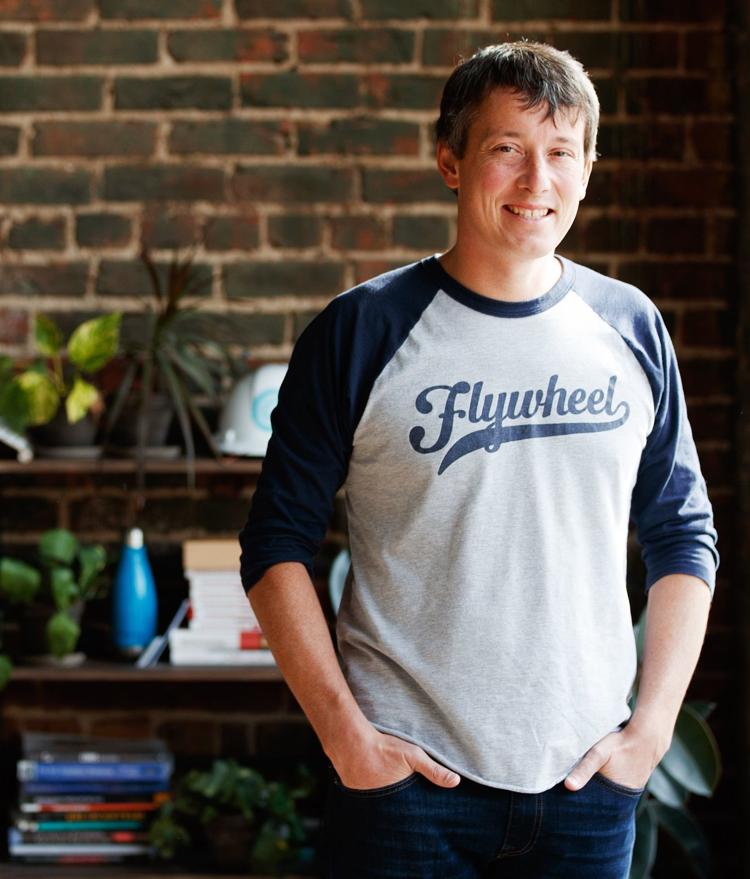 "It's a super exciting next chapter," Davidson said. "My partners and I remain committed to the original mission. The goal is the combined companies are able to grow more quickly together than separately."
Brunner, who was in Omaha for the announcement, said WP Engine, founded in 2010, has been on an "incredible growth trajectory," as has Flywheel.
She said the two companies had been competing against each other in some ways, yet shared a respect and admiration for what she described as similar work cultures and products.
She said that while WP Engine focuses on midmarket and larger companies such as Uber and Marriott, Flywheel's specialty was helping freelance and smaller agencies expand their business on WordPress.
WordPress is a free, open-source content management system often associated with blogging but also involving other web content. It powers 34% of all websites globally, Brunner said. As even more brands adopt it, there's more demand for an easier experience.
Brunner said WP Engine's current annual recurring revenue is $132 million and Flywheel's is $18 million.
Bringing Flywheel into the WP Engine fold seemed natural, Brunner said, describing it as the largest acquisition in the WordPress industry.
Together, the companies will now power more than 120,000 brands and agencies in 150 countries (that's about 95,000 customers from WP Engine and 28,000 from Flywheel). Almost 900 total employees are in seven offices globally.
Omaha's Flywheel team becomes the second-largest of those offices, Davidson said.
He said WP Engine reached out to Flywheel, and their respective leaders started talking seriously in May.
Davidson said that plan to consolidate local workers under one Flywheel roof won't be abandoned. Indeed, he and Brunner said, the sale to WP Engine should allow the local workforce to grow from its current 200 or so workers at the Millwork Commons redevelopment site.
"This only accelerates our (growth) plan," Davidson said.
Brunner said: "If anything, we want to keep amplifying what's already working here and find ways to make it even better."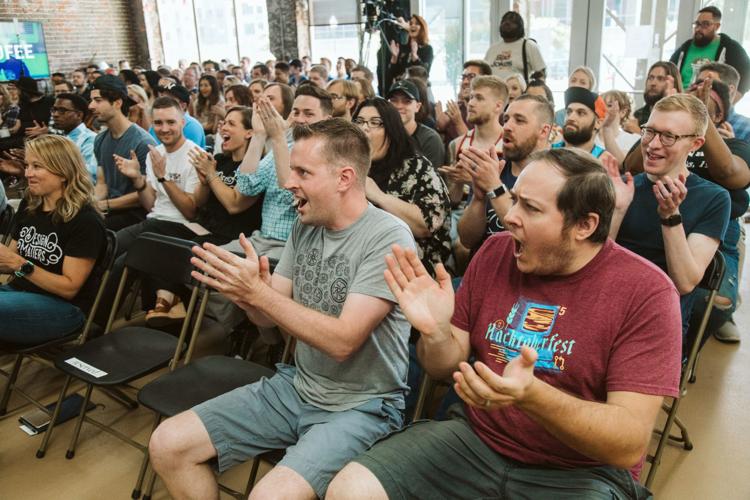 The Ashton warehouse is now being rehabilitated as the new headquarters for the Flywheel workers. The Ashton is one of the first pieces of the larger Millwork Commons effort, which aims to create a district that attracts other tech businesses.
Davidson said the combined resources and expertise of WP Engine and Flywheel should improve the overall Omaha operation.
Brunner said Davidson will remain the leader of the Flywheel office and will become a part of the executive team that reports to her.
"For the foreseeable future, it's business as usual," she said of the local operation.
The Flywheel name appears to be up in the air. Brunner said that while the Flywheel identity has "tremendous value," leadership teams next month will begin evaluating growth strategies that include marketing and branding options.
Davidson and Brunner said they were heartened at the Flywheel workforce's cheers and standing ovation at Monday's announcement. Davidson said the workers appeared excited about the future.
He considers the sale to be an encouraging sign to other local entrepreneurs. "The idea that a company like ours can start and over the course of six years have a meaningful and high-profile exit is rewarding for us and the community."
The business news you need
With a weekly newsletter looking back at local history.