FREMONT, Neb. — Local landowners who tried and failed to host a Costco chicken processing plant near Nickerson, Nebraska, are playing a new game of chicken with neighbors.
Omaha-area farmer Lee Camenzind and his wife applied for his son, Case, to build and operate a 10-barn chicken-raising complex about a mile west of where they hoped to put the plant.
This chicken farm would be Dodge County's largest, by number of barns. Many of the same neighbors who opposed putting the Costco processing plant there due to traffic, dust, smell and more are fighting still.
More than 20 of them testified against all or parts of the chicken farm proposal during a Dodge County Planning Commission meeting Tuesday. A handful of cattle feeders, industry executives, chicken farmers and a farm lobbyist testified in support.
Sign up for World-Herald news alerts
Be the first to know when news happens. Get the latest breaking headlines sent straight to your inbox.
The farm would sell chickens to the Lincoln Premium Poultry plant, which is being built on the southern edge of Fremont — instead of near Nickerson. The Fremont plant is gearing up to supply more than 2 million whole chickens a week to warehouse retailer Costco for sale as its $5 rotisserie chickens.
All eight members of the Dodge County Planning Commission on Tuesday recommended approving the conditional use permit if the Camenzinds address concerns raised during the public hearing about road safety, vegetation buffers and road maintenance.
A final vote by the County Board on the proposal is set for its meeting at the Dodge County Courthouse at 9 a.m. Wednesday. Many members of the public who attended the Planning Commission meeting said they planned to attend and speak.
The Camenzind family has described chicken farming as a way to help keep the next generation on the farm, offering a viable revenue stream at a time when growing corn and soybeans is volatile because of trade concerns with China and other customers.
Lincoln Premium Poultry, which is signing 15-year contracts with farmers to process chickens for Costco, says it works with farmers to minimize smell, dust, waste and water impacts. They point to a University of Nebraska-Lincoln study that shows animal operations with the proper offsets and designs favored by Costco and its partners can limit the smell's spread.
The family says they plan to use the waste generated by the chickens as natural fertilizer, most, if not all, on their own farm ground. Additional manure, if any, would be sold to nearby farmers, Camenzind said.
"We're going to produce a quality, low-expense food," he said. "We're going to follow all the environmental regulations."
Opponents of the new farm and others said that's not enough.
Landowners said they worry about a hit to property values. Some residents expressed concerns about the smell and ammonia, especially when large volumes of waste are removed.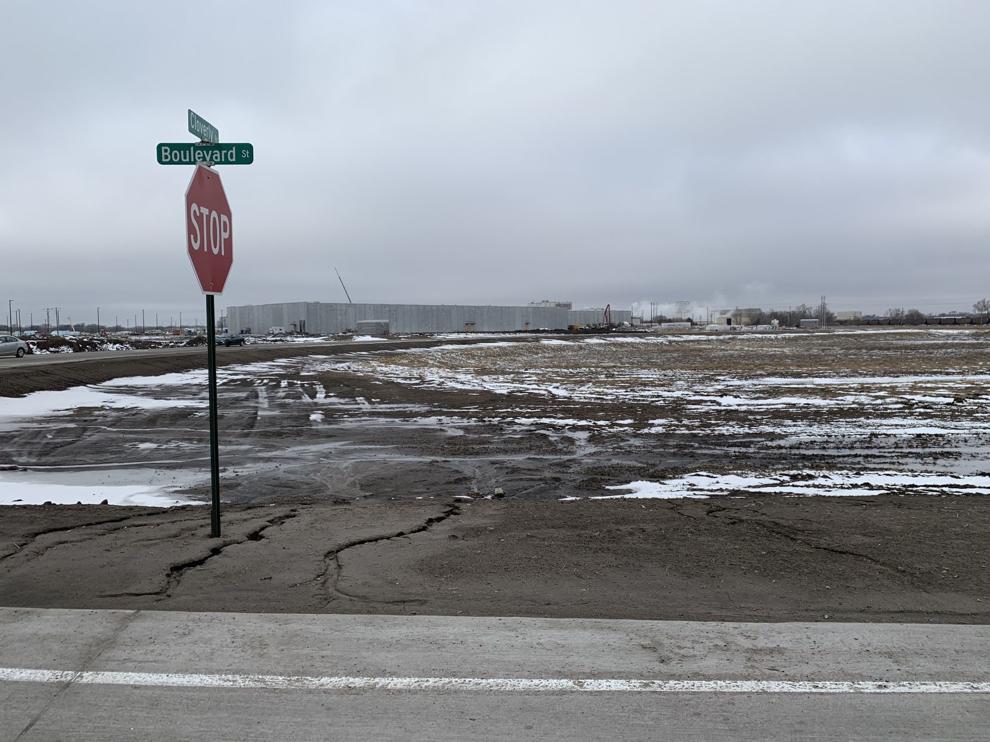 Andrew Tonnies, who lives near the proposed farm, said he has seen research that shows large animal operations like this can lower property values by as much as 70 percent.
He said he wonders how many of these large operations northeast Nebraska will have to shoulder and whether his home state will face serious health and environmental consequences.
He relayed stories from Oklahoma, where the state in October put a temporary moratorium on new chicken farms.
"Nebraska is not the first place the poultry industry has made promises that it has not kept," Tonnies said.
Camenzind neighbor Joe Kreifels said his is one of about nine houses just outside the required 1-mile notification radius for the permitting process and he'd like to see that widened.
He worries about having the view from his house be a chicken-feeding operation. He also worries about property values.
Evelyn McKnight of rural Fremont said she and her relatives have sensitive respiratory systems and she worries about the effect of additional ammonia in the air.
"I worry my grandchildren might not be able to visit me," she said.
Tom Weitzenkamp, whose family feeds livestock in northern Dodge County, came to the Camenzinds' defense, saying their application deserved to be approved.
Will Keech of the Alliance for the Future of Agriculture in Nebraska extolled the local property tax and economic benefits of such an operation, as well as the importance of meeting Costco's needs.
Nebraska Communities United is among the groups opposing chicken farm applications across eastern Nebraska and western Iowa.
One of the organization's leaders, Randy Ruppert, says this application is different. Not only is it the biggest chicken farm applying so far, he said, but it's location could mean more.
"This is about payback," Ruppert said. "I see a message in it: 'You guys screwed me out of millions of dollars, so I'm going to make your area stink.' "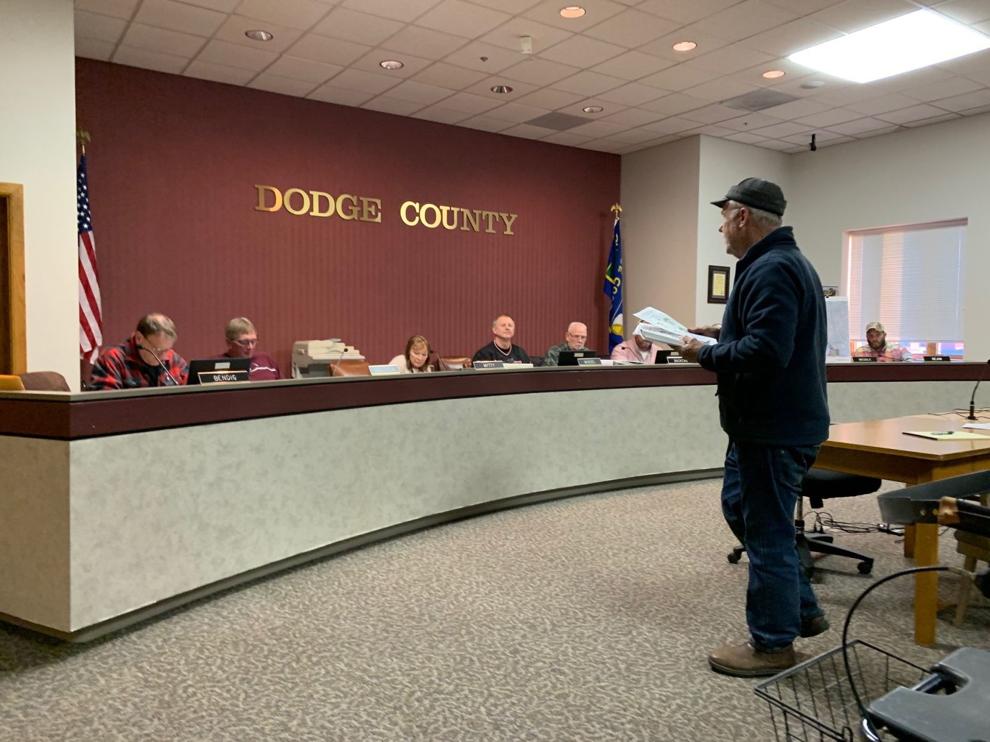 Camenzind says that is wrong. He says he is simply trying to set his son up for success in farming the same way he helped his daughter start a chicken farm in Washington County.
Lincoln Premium Poultry said this week that it has signed contracts with about 60 percent of the chicken farm operations it needs, in 20 Nebraska counties and five counties in Iowa.
Farms as far as 70 miles away are set to sell chickens to the plant, said Jessica Kolterman of Lincoln Premium Poultry. The highest number are in Platte, Butler and Madison Counties.
Walt Shafer, the company's chief operating officer, said the company has fielded enough interest from area farmers to fill those remaining slots, though Kolterman said the chicken processor still welcomes producer interest.
Its 15-year producer contracts guarantee farmers a minimum purchase of six flocks a year, she said, which has spurred interest from out-of-state producers in buying land.
Ruppert and his group say they are realistic about their chances of stopping such economic activity in Nebraska, where animal agriculture makes billions of dollars a year.
He says he just wants people to pay attention to the environmental costs before it's too late. He points to Iowa's problems with water quality.
"Nebraskans have a chance to not destroy their state," he said.
Kolterman said Costco has earned its reputation as a responsible retailer and requires each of its contracted partners to follow ethical standards.
"We're not bad people," Lee Camenzind said. "We've been in ag all our life. If the kids are gonna stay in ag, they've got to do something other than corn and beans."
Writer Aaron Sanderford live tweeted the hearing earlier today, which you can find here or directly at his Twitter profile, @asanderford.