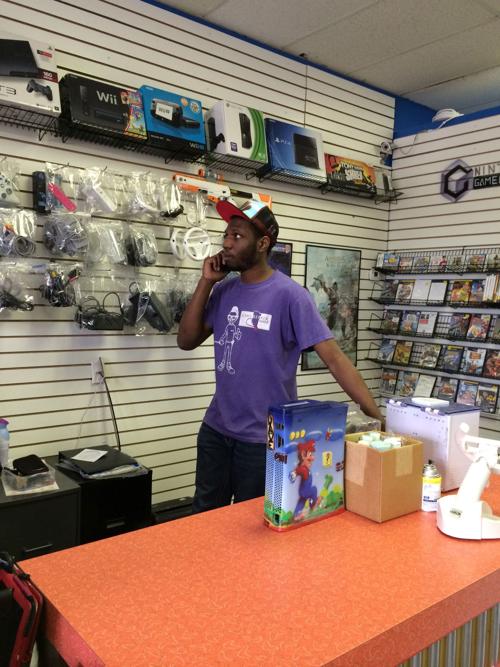 New in-store graphics, new purple logo T-shirts and, soon, a new store. David Mitchell, owner of Dave's Game Repair Shop, will open his second shop this fall in Sioux City, Iowa.
Mitchell opened the Omaha store at 2416 S. 120th St. at age 19.
"I've been crazy, crazy excited about this new store," said Mitchell, now 21. "I can't believe I'm opening up another."
Game Repair fixes computers, iPhones and iPads and, of course, game consoles, and also sells new and used game cartridges. Customers also can sign up for Cox high-speed Internet services in the store.
Former Game Repair employee Brandon Bukholtz will operate the Sioux City store. It will offer the same services as the Omaha location, Mitchell said, and the goal is to open the Iowa shop in early October.
Since opening his Omaha store nearly two years ago, Mitchell has upgraded the space, adding new flooring, carpeting and wall designs.
Mitchell, who began repairing game consoles in his mother's north Omaha basement when he was 14, got his start after he purchased a broken Xbox on Craigslist and repaired it himself. This time around, he said, it was a bit easier leasing the Sioux City storefront, but there still were questions about his age and experience.
"I'm making money slowly," said Mitchell, who invests the store's revenues back into the business.