Benjamin Lupo looks like an average, 30-something, born-and-raised-in-Omaha guy. He has a 2-year-old son, a wife, a mortgage and a lawn to mow.
He also has tens of thousands of people who follow him online and pay to watch him play video games. Some might know him better as DrLupo on the video game streaming service Twitch, where he's kind of a big deal.
That's how Lupo has made a living over the past year or so. His notoriety has especially skyrocketed with the rise of "Fortnite," a wildly successful video game that's free to play and has captured the attentions of 30-somethings and teenagers alike with its cartoonish, battle royale concept. (Players are dropped into a world and then have to battle it out with 99 other players. You win when you're the last one standing.)
With the popularity of "Fortnite," Amazon-owned Twitch has also been amassing followers. Gamers usually have some kind of camera and microphone setup, and their subscribers can watch them play games live.
Twitch streamers are kind of like Vine, YouTube and Instagram personalities or "content creators." Instead of a focus on humor or makeup, it's video games.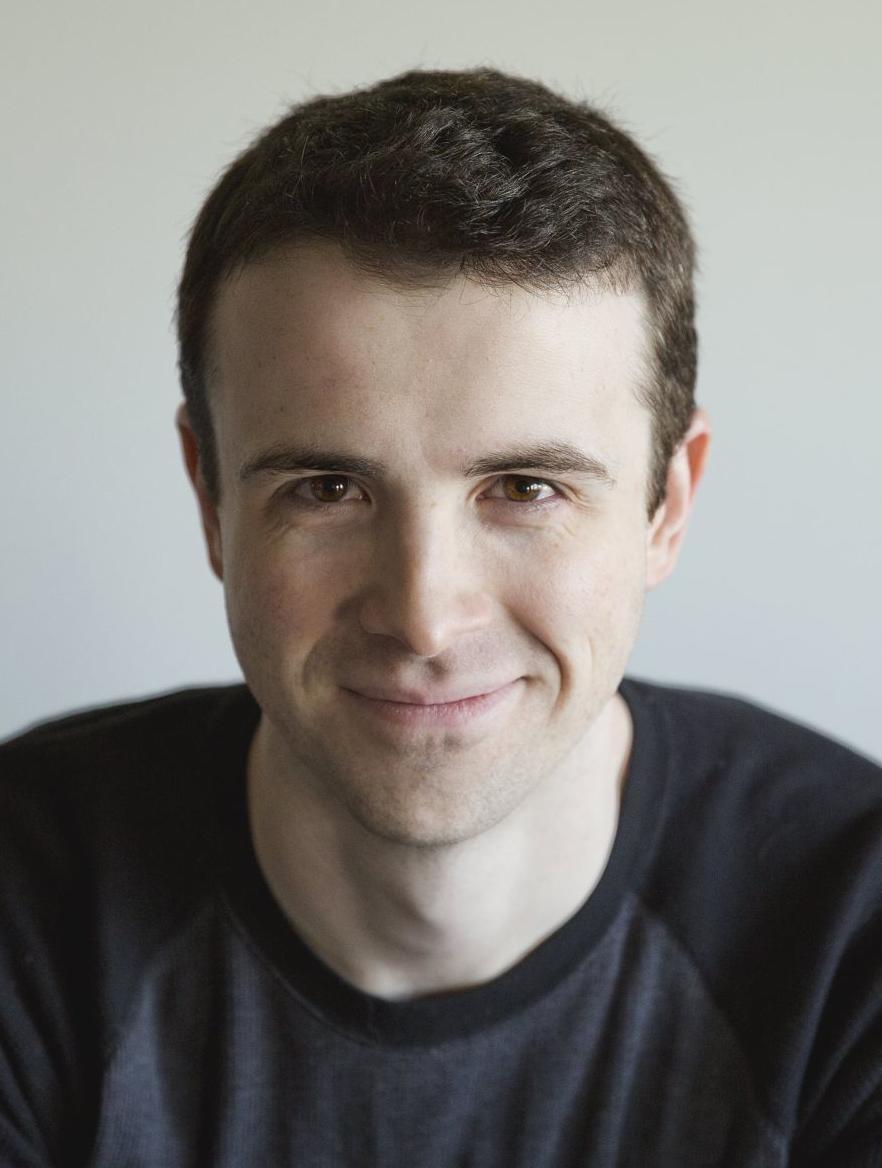 All those fans bring in a lot of revenue.
"In order to match my income over the course of a whole year at my old job I would have had to have about 3,000 (Twitch) subscribers," Lupo said. He now has more than 10 times that many.
All told, he's making more than 10 times his six-figure salary at his previous job as a systems engineer at a local insurance company, he said.
Assuming he's not attending any events or traveling, a typical day for Lupo looks like this: He gets up around 7 a.m., makes coffee, and hangs out with his 2-year-old son, Charlie, for a while. He streams his video game play from 8 a.m. to 4 or 4:30 p.m. every day. He takes Wednesdays and Sundays off.
After his day of playing games, he said, he avoids his phone and computer as much as possible until Charlie goes to bed at 7:30 p.m. At 8 p.m., he's back on Twitch, streaming until 11 p.m. or so. On an average day, he estimates he works 10 to 13 hours.
While it's a sweet gig, the job does have its drawbacks, Lupo said. For one, Lupo said he's not sleeping much — probably about six or seven hours a night. And he's busier than he's ever been, traveling to attend events, participating in podcasts and promoting his own personal brand.
"It can be stressful in its own interesting ways," Lupo said. "I find myself feeling sad when I have to tell people no, I don't have time to do your show, I can't be on your podcast."
So how does one become a professional video gamer? Turns out it's sort of like any other career: It takes skill, persistence, a little bit of luck and knowing the right people.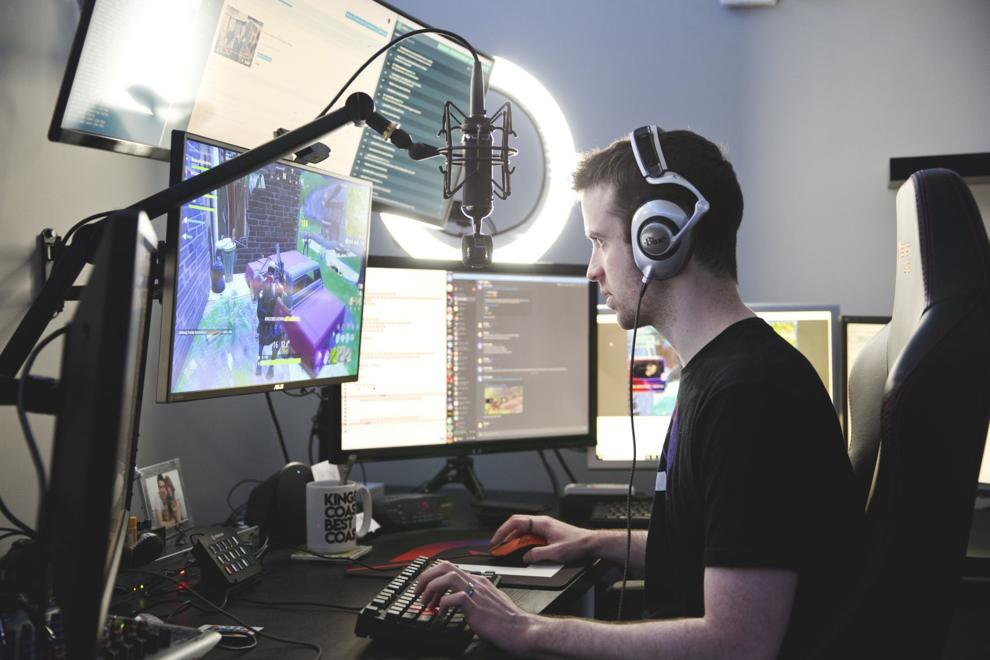 Lupo began streaming on Twitch about five years ago. Back then, it was just for fun.
In 2016, he applied to be a Twitch "partner" — and was accepted. His channel had about 1,000 subscribers, and he was still working full time in IT.
Partnered Twitch streamers get some money from each $5 subscription, depending on their contract. They also can make money from ad revenue on their channels. Subscribers can also donate to their favorite streamers to help them stay in business.
In March 2017, with his follower count still climbing and before "Fortnite" existed, Lupo and his wife were giving full-time streaming on Twitch serious thought. Around his 30th birthday, he decided to quit his job and give it a shot.
"She said to me, you will only ever get one chance at this. If you do not take the chance right now you will never be able to do it," Lupo said.
A few months later, something happened. Something extremely lucky.
Lupo was playing another battle royale video game, "PUBG," on his stream when he threw an in-game grenade at another player and "killed" him.
That player was Tyler "Ninja" Blevins, one of the top Twitch streamers, if not the top streamer. He's been on the platform since 2011, has hundreds of thousands of Twitch subscribers and more than 10 million YouTube subscribers.
"If it weren't for that grenade, my family might not be where we are now. That was where my career suddenly skyrocketed," Lupo said.
It sparked a friendship between the two, who have gained even more traction playing "Fortnite" together on their streams.
" 'Fortnite' came around, he started getting good, I did too, we played together. It was this magical experience," Lupo said. They've been amassing followers ever since.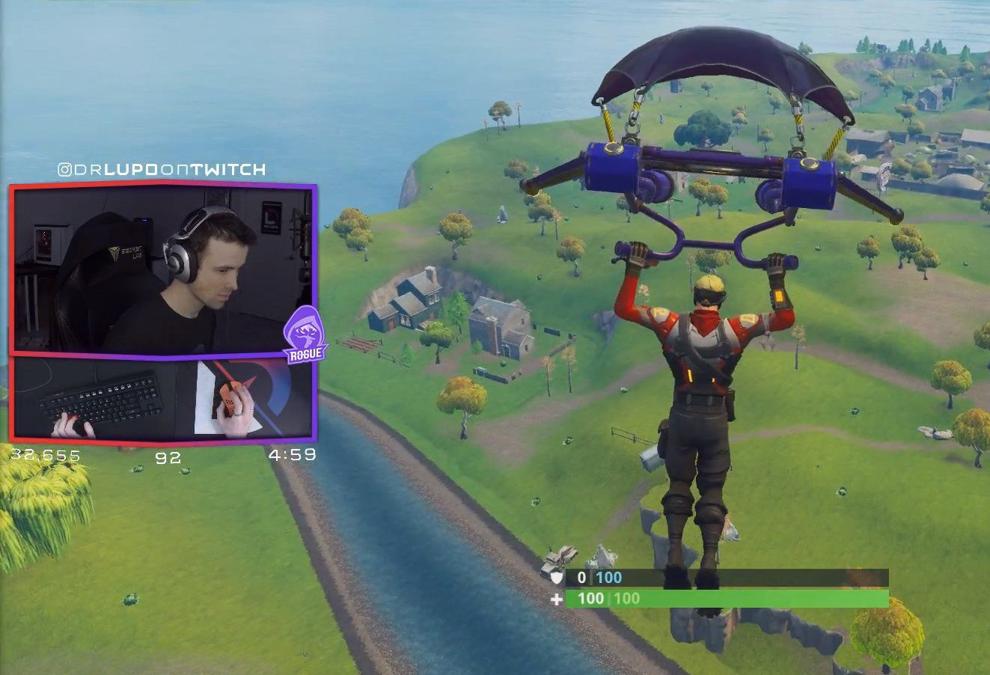 Watch videos of Lupo play "Fortnite" with other Twitch streamers — usually Ninja and some others — and it's easy to see how so many people are entertained by their channels. While he and his friends play, they're cracking jokes, doing impressions, making fun of one another and talking about their lives. Sometimes Charlie, Lupo's son, makes an appearance and says or does something cute.
After a while it starts to feel like you know these people and you're just hanging out with them, playing video games.
To add to the fun, "Fortnite" doesn't take itself too seriously. The game features various "skins" or outfits player characters can wear and victory dances that can be bought or earned in the game. It's also widely accessible, because it's free, and it looks more like a cartoon than many of the more realistic games like "Call of Duty."
Because of the game's creative nature (players can harvest raw materials and then use them to build platforms, walls, ramps and the like), players like watching the professionals to get ideas and get better, said Paul Rahn, 32, one of Lupo's subscribers in Omaha.
"To me there's no difference if I'm watching Lupo or Ninja play 'Fortnite' or if I'm watching LeBron play basketball," Rahn said.
Rahn, who works in finance, said Lupo is entertaining and a good player, which makes him especially fun to watch. He also can relate to Lupo: They're both dads in their 30s who live in Omaha.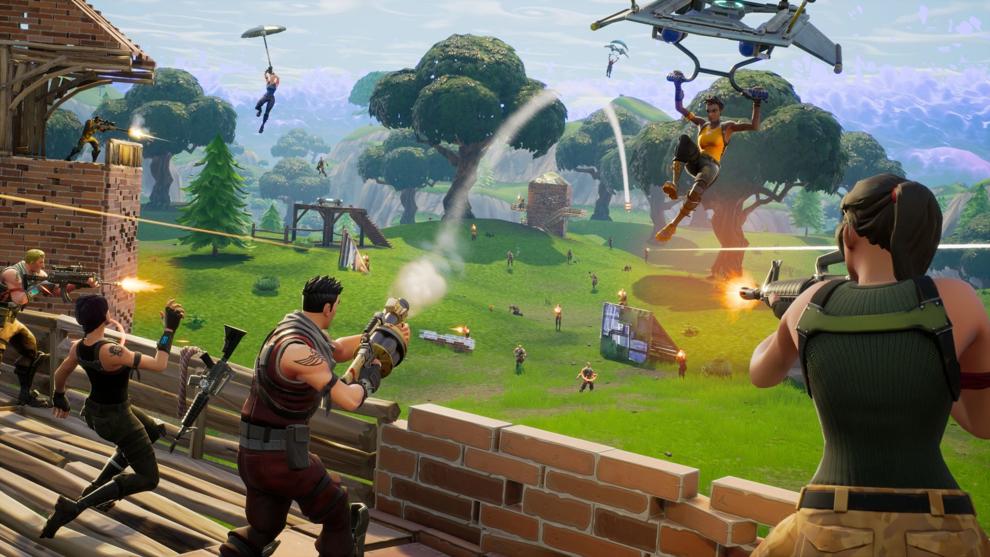 "People find a streamer they like and follow them," Rahn said.
The upsides of fame always have some downsides. Namely, Lupo said the younger audience that came with "Fortnite" also came with a lot more harassment.
In March, his house was "swatted" — an anonymous person called the police saying Lupo had stabbed his wife and was threatening to kill himself. It was a fake report, but a heavy police presence showed up anyway, he said.
It's happened twice since then, but now police are aware of the situation and send only one officer to make sure all's well.
He's had carloads of teenagers show up at his house and ring his doorbell. He has to turn his subscription chat off, because it's mostly just people telling him he should kill himself.
Despite those hassles, he said he still doesn't feel like he's worked one day since he quit his job in March last year.
"I'm at a point now where things are comfortable. I can kinda just ride it out, have fun, make jokes. It's been a blast," Lupo said.
He also knows it won't last forever. His plan: sock away as much money as he can, invest some, and hopefully retire by 40.