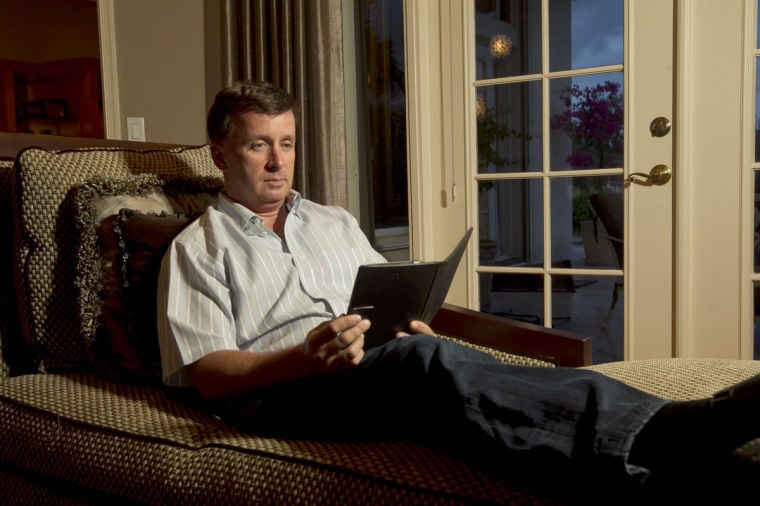 Holiday overwhelm is upon us. Will we ever find the time to sink into the couch with our new electronic reader or devour the paperback we picked up at the book fair? Between holiday shopping, parties, email and work obligations, it's easy to feel like we don't have enough hours to get it all done. Still, publishers say the number of new books has exploded.
Whether for fun or to get ahead, reading has proved to sharpen our minds. Today, statistics show that top CEOs read four to five books per month. Here is how and why some people fit reading into their work-life balance.
>> It's for leisure. Laurie Levine of Cooper City, Fla., uses her 45-minute commute to and from work to listen to audio books. The leisure activity makes her drive seem productive and enjoyable. Levine, vice president of business and finance at Lynn University in Boca Raton, Fla., says she usually listens to fiction, particularly series like "Game of Thrones." "It needs to capture my attention and make me forget about the drive." With her two children now away at college, Levine said, she also reads books on her iPad at night while her husband watches sports on TV. "My grandmother was a librarian and encouraged a love of reading from the time I was a young kid," Levine said. As a member of two book clubs, Levine, 51, says she reads four to six books a month.
>> It's stress relief. When David Gold of Weston, Fla., reads, the possibilities of material are wide open, but the purpose is specific: "It helps me unwind from a busy day." Gold, a 47-year-old workers' compensation attorney and father of two, does most of his reading at night but says if a book is particularly gripping, he will read for about a half-hour in the morning, too. "I will shoo my boys out the door for high school and read before I take a shower," he said. Gold alternates between historical fiction, science fiction, mysteries and best-sellers and does most of it on his Nook, which he says is backlit, making it conducive for breezing through chapters in bed at night. "For me, reading is pure recreation."
>> It's career development. A few years ago, Nicki Anders, a 47-year-old Weston mother of three, began to combine exercise and her love of books to create the time to read that previously eluded her. These days, you will find her on an 11-mile bike ride or walk listening to books about leadership and corporate strategy downloaded from Audible.com onto her iPod. "I look forward to my bike ride even more if I'm in the middle of great book." Anders, former vice president of collaboration at Ultimate Software, said she finishes about 25 books a year. "It may seem boring, but I love the anecdotes in business books." A recent favorite was "Multipliers: How the Best Leaders Make Everyone Smarter."
>> It's to provide customer service. Ted Fernandez, chairman and CEO of the Hackett Group, a global strategic business advisory consulting firm headquartered in Miami, doesn't take on the five books a month that fellow CEOs are purported to devour. He does read regularly, however. Instead of books, he reads articles, research and in-depth reports on regions to which he is traveling or industries in which he has clients. "When I walk in the room, my client expects me to be conversant on any topic or event affecting their business or region whether it is sports, music or politics." Fernandez, 57, said he does all his reading while on planes or at his Key Biscayne, Fla., home in the early morning hours.
>> It's for self-development. If you see Jacqueline Francis of Davie, Fla., in an airport, chances are high she will be reading a book while waiting for take-off. Francis, 45-year-old vice president of internal audit for Randstand USA in Fort Lauderdale, Fla., is a regular business traveler. She uses her airport and plane time wisely to absorb career and personal development advice and tips from various authors and business leaders. Her newest reading selection may be a choice she has downloaded on her Kindle or a paperback she has grabbed at the airport bookstore. "I do think reading has helped my habits and overall helped my career," she said. "I believe people need to keep learning and changing that's why I do it."
>> It's for work and fun. Debbie Hochman of Plantation, Fla., has a job that sort of requires her to read. As director of cultural arts and the 2013 Jewish Book Festival for the David Posnak Jewish Community Center in Davie, she arranged an amazing lineup of authors for festival events between September and January. Of course, that means she wants to read their books before they appear in person to discuss them. Between her job and her kids, finishing a book often requires retreating to the bathroom or to the nail salon to keep from being interrupted. "When I'm reading a good book, I read anyplace and anytime I can," she said. Although she has a Kindle, Hochman said she reads just as many print books. Hochman, 46, said she understands how challenging it is for books to compete with myriad other demands on leisure time. "Sometimes it seems easier to turn on the TV, especially because we're able to record on our DVRs," she said. "Still, a good page-turner is worth the time commitment."