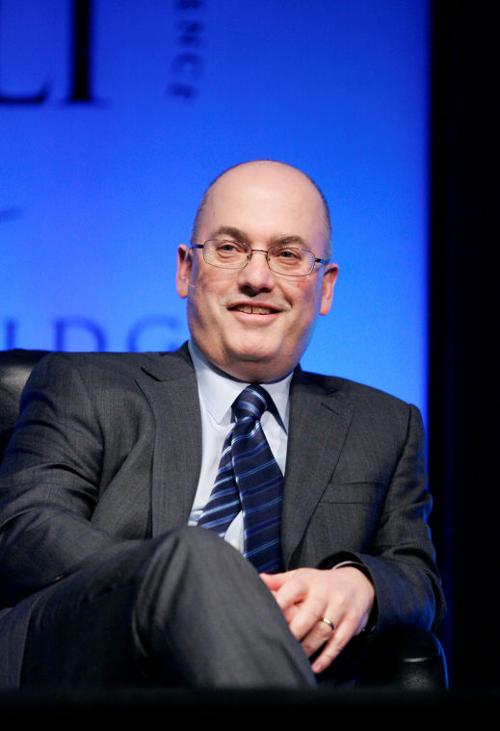 SAC Capital Advisors has agreed to plead guilty to insider trading violations and pay a record $1.2 billion penalty, becoming the first large Wall Street firm in a generation to confess to criminal conduct. The move caps a decadelong investigation that turned a once mighty hedge fund into a symbol of financial wrongdoing.
The guilty plea and fine paid by SAC, which is owned by the billionaire investor Steven A. Cohen, are part of a broader plea deal that federal prosecutors in Manhattan announced Monday. It will also require SAC to terminate its business of managing money for outside investors, though the firm will probably continue to manage Cohen's fortune.
SAC's case could inspire other aggressive actions against Wall Street, as the Justice Department's uneven crackdown on financial fraud has gained momentum in recent months. Coming just days before JPMorgan Chase is expected to finalize a $13 billion settlement with the government over the bank's questionable mortgage practices, the SAC case could stem concerns that financial firms are too big to charge.
In a letter to the court, Preet Bharara, the U.S. attorney in Manhattan, called the penalty "steep but fair" and "commensurate with the breadth and duration of the charged criminal conduct." The letter explained that SAC and its subsidiaries agreed to plead guilty to each of the five counts in the indictment.
A spokesman for SAC, which is based in Stamford, Conn., did not have an immediate comment on the guilty plea.
Cohen, whose enormous compensation and conspicuous consumption have made him an emblem of the new Gilded Age, has not been charged criminally. Still, the plea deal is a devastating blow to Cohen, as the firm that bears his initials will acknowledge that it was a corrupt organization.
SAC's admission that several of its employees traded stocks based on secret information also colors Cohen's astounding investment track record. Since 1992, the fund posted average annual returns of nearly 30 percent; during that same stretch, the Standard & Poor's 500-stock index returned about 6.6 percent, on average.
The $1.2 billion penalty adds to the $616 million in insider trading fines that SAC agreed to pay to federal regulators earlier this year. Cohen, who owns 100 percent of the firm, will pay those penalties.
SAC's total $1.8 billion punishment sets a record for insider trading cases and surpasses those of other noteworthy financial prosecutions. Raj Rajaratnam, the fallen hedge fund titan serving an 11-year prison sentence for insider trading, was ordered to pay about $157 million.
Many have also drawn comparisons between Cohen and Michael Milken, the junk bond pioneer at Drexel Burnham Lambert who became synonymous with financial greed during the go-go 1980s. After pleading guilty to securities fraud charges, Milken paid about $1 billion in penalties, adjusted for inflation. To avoid an indictment a quarter century ago, Drexel pleaded guilty to securities fraud, the last big Wall Street firm to enter a guilty plea before SAC.
A resolution of the criminal case against SAC comes more than three months after a grand jury indicted the fund for permitting a "systematic" insider trading scheme to unfold from 1999 through 2010. The government had built the charges around eight former SAC traders charged with securities fraud. Six of those traders have pleaded guilty and are cooperating with the government. Two others are fighting their indictments and are awaiting trial.
"The scope and the pervasiveness of the insider trading that went on at this particular place is unprecedented in the history of hedge funds," Bharara, the U.S. attorney in Manhattan, said this summer, referring to SAC.
Cohen, 57, has told his friends that he at all times acted appropriately and complained that the government was obsessed with destroying him and his firm. He has also said he thinks it is unfair that he is paying nearly $2 billion in penalties out of his pocket for the crimes of what he believes are rogue employees.
The plea deal does not incorporate a separate civil action the Securities and Exchange Commission brought against Cohen. Filed a week before the SAC criminal indictment was announced, the lawsuit accused him of turning a blind eye to misconduct at his fund. The SEC is seeking to bar Cohen from managing outside money, at SAC or elsewhere, people briefed on the matter said.
Criminal authorities also continue to view Cohen and other SAC employees as targets of a continuing insider trading investigation. FBI agents, the people said, are examining SAC's trading records and seeking the cooperation of potential informants. The plea agreement expressly states that it "provides no immunity from prosecution for any individual."