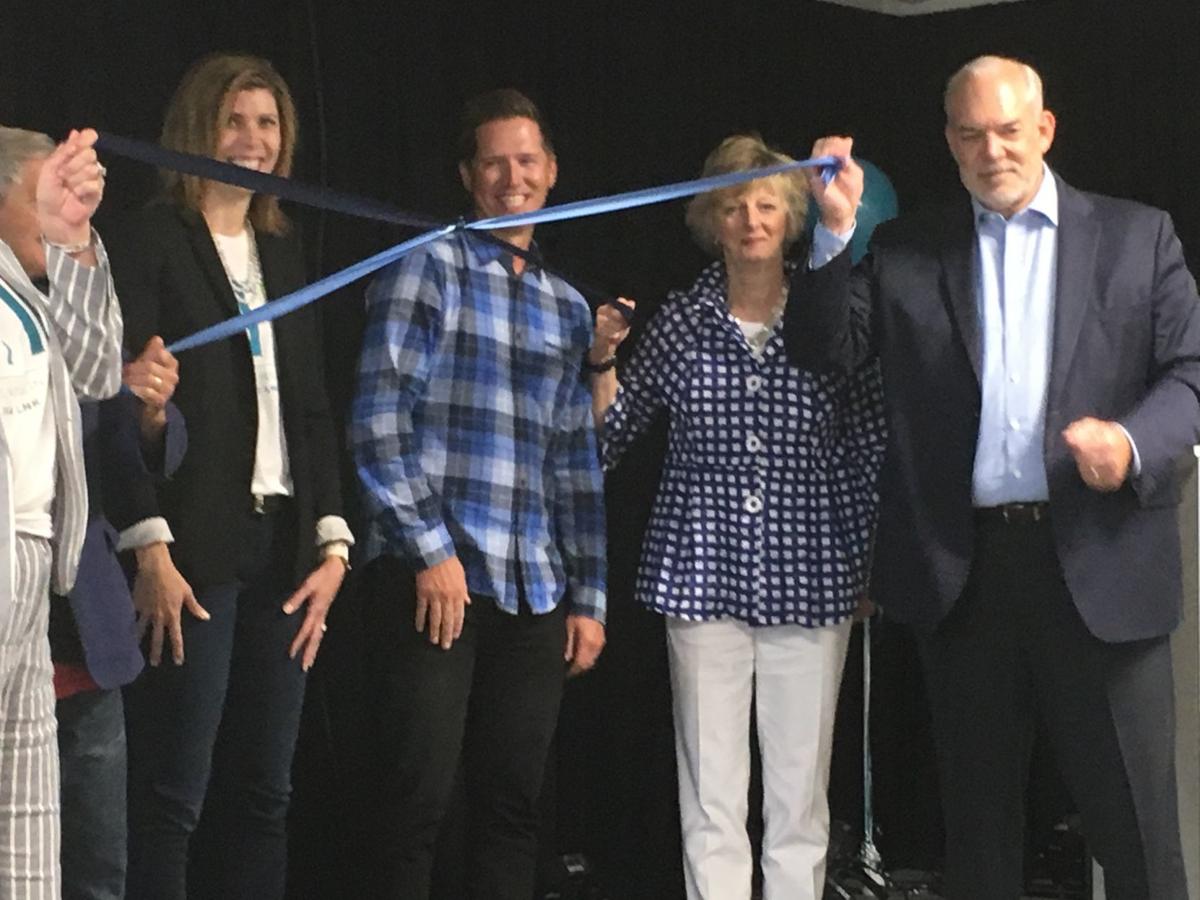 High-tech workers in four Midwestern cities will soon be seeing ads pop up on their computers and smartphones touting the benefits of making their careers in Omaha or Lincoln.
The "Opt In" campaign sponsored by the Omaha and Lincoln chambers seeks to lure workers from Chicago, Detroit, Denver and Sioux Falls to help address the region's shortage of tech workers.
The two chambers joined forces on the $150,000 ad initiative, which pitches the two metro areas as an attractive "super region" of 1.3 million people that's both tech heavy and tech savvy.
"The super region is based on the fact we have a growing base of tech companies that are fueling the economy of both of our cities," David Brown, CEO of the Greater Omaha Chamber of Commerce, said in a Friday event kicking off the initiative. "By leveraging the combined strength of our region, we offer an even stronger message to potential talent."
Chamber officials say they're not the only ones who think the region is great for tech careers. Business news website MarketWatch earlier this year called Omaha and Lincoln America's No. 1 "New Tech Hot Spot."
The ads sell Omaha and Lincoln as not only places with lots of tech job opportunities, but also places where they can make a difference, create their own startup as a "side hustle," and find arts, entertainment and a strong "foodie" culture.
Today's tech workers "want to be part of an urban core, they want to have recreation and a dynamic food culture," said Mindy Simon, the chief information officer for Conagra Brands. "What better than to offer that talent not just one place, but two."
The ads will be linked to a web portal, live now, where job candidates can search available tech jobs and learn more about the cities.
Omaha, Lincoln and most other cities across the country are dealing with a shortage of software engineers, app developers and other high-tech workers. Some state business leaders in March sounded an alarm, saying the state is losing out on thousands of jobs as Nebraska firms unable to fill tech jobs decide to locate them elsewhere.
"Talent is everything," said Dan Houghton, co-founder of fast-growing Buildertrend, an Omaha construction management software firm. "Finding the talent we need was our biggest issue at the start of the year, and that hasn't changed."
As part of its five-year strategic plan, the Omaha chamber has set a goal of getting 10,000 new tech workers into the local market. But to make that happen, it needed a strategy, said Dee Baird, the Omaha chamber's vice president for economic development.
As a result, representatives from a dozen companies with tech hiring needs came together in a working group to develop a strategy for growing, retaining and attracting high-tech workers.
The long-term strategy will ultimately involve producing more tech graduates from Nebraska colleges and universities and raising awareness about tech careers for kids in K-12 schools. That plan is still in the works.
But the group decided a targeted advertising campaign aimed at workers outside of Omaha would be a way to get more immediate help. The first ads will begin appearing July 8.
The chambers worked with an outside vendor that's able to get the digital ads to pop up specifically in front of tech workers when they are on social media or other common websites.
"If you are an app developer or software engineer in Chicago and have an interest in learning about different jobs, they can find you," Baird said. "It's a sophisticated tool that can reach the types of workers with skills that we need here."
With big-name Fortune 500 companies and a new wave of ambitious startups, "we have more jobs than we do people," reads the site's pitch. "That's where you come in. Join us as we step into a bold, new era for Omaha and Lincoln — it's tech-focused, people-fueled — and your next career step-up is waiting."
The four initial metro areas for the campaign were chosen in part because they're in the region, have significant numbers of tech workers and offer pay that is similar to or less than what it is here. Kansas City will soon be added as a fifth market.
The messages in the ads were developed in focus groups with people who have come to Nebraska for tech careers or who have boomeranged back to their home state. The "Opt In" motto for the campaign is itself tech-themed, referring to when a computer user opts to allow a program to use his current location.
Sign up for our Money headlines newsletter
Get the latest development, jobs and retail news, delivered straight to your inbox every day.
The Omaha chamber's 3,000 members and financial supporters of the Lincoln chamber are able to advertise jobs on the Opt In site for free. Other firms can pay to have their jobs listed.
Opt In organizers also point to industry leaders already making their homes in Omaha and Lincoln, noting: LinkedIn recently announced an expansion making Omaha the third-largest employee base in North America; Toast, the creator of a restaurant payment system platform, has more than 230 workers in the Omaha office opened in late 2017 and plans for more; and Hudl, the Lincoln-based sports video software company, announced in May 2019 continued growth plans (the organization currently has 540 Nebraska-based employees — 490 in Lincoln, and 50 in Omaha).
Conagra also said its recent acquisition of Pinnacle Foods brought a need for IT and other specialized jobs in Omaha, where the company currently employs about 1,300.
"Our message is tech jobs are here," Baird said. "This is a tech hub."