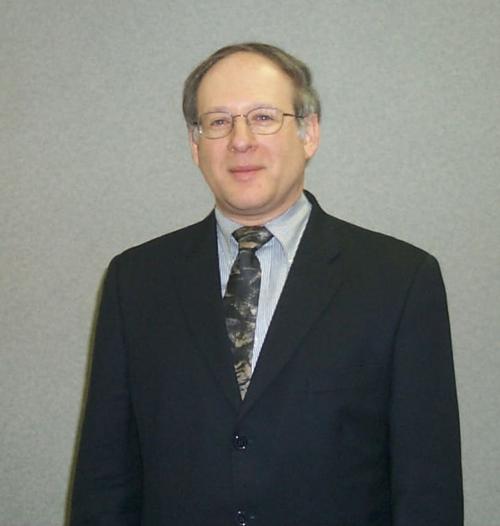 Attorney Forrest Krutter, Berkshire Hathaway Inc.'s corporate secretary since 1992 and a top colleague of Berkshire insurance chief Ajit Jain, died recently at age 58 after a yearlong battle with pancreatic cancer.
"Forrest was a friend and an extraordinary talent," said Berkshire CEO Warren Buffett. "He had been a right-hand man for Ajit Jain for many years and was a key factor in the enormous success of Ajit's operation."
His wife, Lisa Stewart-Krutter, said she met her future husband while she was in law school in Omaha, and they married after a chance meeting in Boston years later. She said the loss of her husband was "an unspeakable tragedy."
"He had an extraordinary way of looking at a very complex web of issues and finding meaningful symmetry," she said. "He connected with people in a way that, while infused with his passion, was subtle to the eye."
In a eulogy, Jain said Krutter was the first person he talked to when he moved to Berkshire's reinsurance division. "I recognized right from the start, and to my great relief, that I had found someone who was going to keep me from getting into too much trouble.
"The success of the business would not have happened without Forrest. I have relied heavily upon Forrest as both friend and colleague, and for decades his wise and loyal counsel has more than justified that reliance."
Brian Snover, vice president and general counsel for National Indemnity, said Krutter leaves "a secure legacy of loyalty, dedication and hard work" at the company and of the "wisdom, integrity, humility and the courage" of his personal life.
A Boston native, Krutter was a graduate of the Massachusetts Institute of Technology, Hebrew College in Newton Centre, Mass., and Harvard Law School. He served as a director or officer of more than 40 U.S. companies.
He came to Omaha after law school to work for Union Pacific Railroad and was admitted to the Nebraska State Bar Association in 1978. He joined Berkshire's National Indemnity Co. of Omaha in 1986 as legal counsel of its special large-risks division.
He became vice president for law in 1990, general counsel to the Berkshire Hathaway Insurance Group in 1991 and then corporate secretary.
In 1991, Krutter served on an advisory group to the U.S. District Court in Omaha on how to cut expenses and delays in handling civil cases. In 1995, Krutter was elected vice president of the Jewish Federation of Omaha.
In 1996, he transferred to the company's reinsurance office in Stamford, Conn., and recently lived in Milton Mill, N.H.
In a newsletter to fellow employees, National Indemnity President Donald Wurster said Krutter continued working despite health problems, which "speaks both to Forrest's senses of responsibility and fulfillment and to you, the people he enjoyed as friends and colleagues, that it was his desire to keep working and interacting with you."
Funeral services were in Brookline, Mass., with burial at Tifereth Israel Cemetery in West Roxbury. The family suggested memorials to Chabad Lubavitch of Nebraska, among others.
Bob Merritt left his job as CEO of Berkshire's Benjamin Moore paint company last month after a year in the job, the New York Post reported.
Merritt had rehabilitated the Outback Steakhouse chain before joining Benjamin Moore. The company didn't give a reason for his departure and said it is searching for a successor.
Merritt had been praised for repairing relationships with local dealers, who had objected to steps by his predecessor, Denis Abrams, to maximize near-term profits, the Post reported. Tracy Britt, Buffett's financial assistant, is chairman of Benjamin Moore.
"This is, without doubt, (Buffett's) Achilles' heel and an ongoing embarrassment," the Post reported, quoting an unidentified person close to the situation. "They're on the hunt for yet another CEO, the third in less than a year and a half."
Sometimes, business events can be complex, and there are added layers when the British financial system and Lloyd's of London insurance market enter the room.
Seems that Aon is channeling 7.5 percent of its Lloyd's business into Sidecar, and some critics say Sidecar exploits Lloyd's and competes unfairly by using Lloyd's underwriting analyses, which means lower costs.
Aon says customers can opt out of Sidecar if they wish and the arrangement brings more business to Lloyd's — "good for clients, good for London and good for Lloyd's," in the words of AON CEO Steve McGill.
But Lloyd's Chairman John Nelson said the amount of new business isn't significant and the arrangement could lead to other brokers squeezing costs by latching onto Lloyd's underwriters' work and swiping business.
Cozy arrangements between brokers and insurers can become a cause for concern, Hilton wrote, because brokers are supposed to get their clients the best deals. There are reports that brokers are seeking payments from underwriters.
While that doesn't violate the British Bribery Act, the story said, some underwriters fear that they could lose business if they don't pay. A long-term decline in the underwriters' independence "could lead to the decline of the market."
Sounds like a sticky wicket.
Berkshire's $2 billion in stock will make the Omaha conglomerate the fifth-largest investor in Goldman Sachs, with about 2.91 percent of the total.
That would put Goldman in the middle of Berkshire's list of $1 billion-plus investments in next year's annual report.
Berkshire is getting the 13.1 million shares of stock as part of its agreement in 2008 to supply Goldman with cash during the financial meltdown. The agreement gave Berkshire warrants that it could convert into stock.
Buffett remains a fan of the TARP program, now five years old, and said on CNBC last week that history will judge the government program positively.
He has praised the Troubled Asset Relief Program as a significant step toward preventing a financial disaster during the fall of 2008 when credit dried up and business nearly ground to a halt.
"Belief creates its own reality," Buffett said. "If people think the banking system is unsound, it is unsound, because no bank can pay out all of its liabilities at the same time."
He commented during a "Squawk Box" appearance with former Treasury Secretary Hank Paulson, echoing comments the two had made during an Omaha appearance in 2010.
The intervention showed that the government would do what was necessary to keep the financial system sound, Buffett said.
The Omaha World-Herald Co. is owned by Berkshire Hathaway Inc.