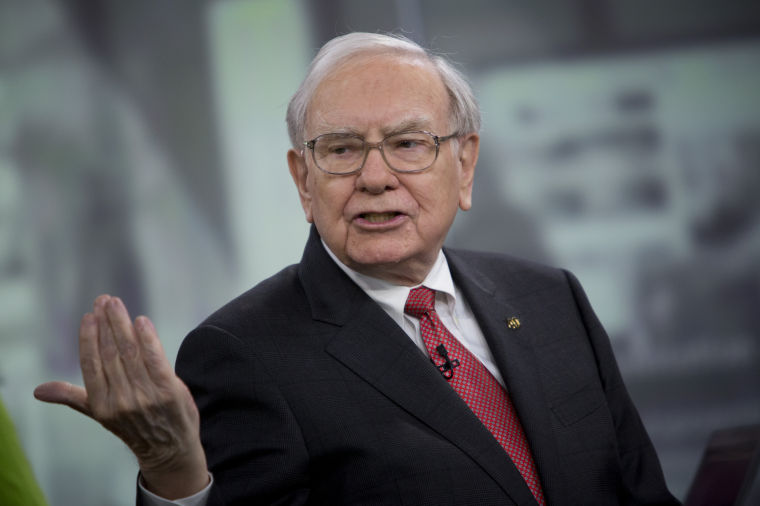 Warren Buffett's office took the unusual step of responding in detail to a news story about Berkshire Hathaway Inc.'s insurance operations.
Scripps News correspondent Mark Greenblatt reported allegations by attorneys, insurance executives and people with insurance claims who said the company delays paying claims and court judgments for asbestos so Berkshire can earn profits by investing money it holds to pay claims.
The story said Berkshire's "delay, deny until they die" strategy on claims payments includes Omaha-based National Indemnity Co., a Berkshire property-casualty insurer, and reinsurance operations overseen by Berkshire executive Ajit Jain.
In response, Berkshire sent a seven-page press release that starts with a quote reminiscent of the annual letters sent to Berkshire shareholders by Buffett, chairman and CEO of Omaha-based Berkshire:
"Over a century ago, Mark Twain observed, 'Never pick a fight with people who buy ink by the barrel.' We are about to ignore Twain's sage advice."
Calling the Scripps story misleading and inaccurate, Berkshire said its insurance companies pay legitimate claims fairly and on time but also litigate claims they view as excessive.
The press release said Berkshire emailed information about claims cases to Greenblatt, but the information wasn't included in the story.
A Scripps editor reviewed Berkshire's rebuttal and said the company stands by Greenblatt's story.
Why such a strong reaction by Berkshire?
Buffett's emphasis on ethical conduct is well-known. The press release said:
"We take extremely seriously the important duties we assume in this area; duties that are owed to policyholders, to insurers and reinsurers on whose behalf we manage claims, to regulators who oversee our industry, and indeed to our own shareholders, who expect us to operate well above any minimum standards of practice for our business."
Harm to ratepayers feared
Berkshire's pending $5.6 billion purchase of NV Energy likely will raise electricity rates in the Las Vegas area, according to a Nevada consumer protection group.
The Las Vegas Sun reported that the state consumer agency says the plan is not in the public interest because of the potential higher rates. The Nevada Public Utilities Commission is reviewing the proposed purchase by Berkshire's MidAmerican Energy subsidiary.
State Consumer Advocate Eric Witkoski said customers are already "paying very high electricity rates, which are producing extremely high profits for NV Energy."
He said the transaction includes a $2 billion "bonus" paid to the company's shareholders that would not benefit customers, who would end up paying part of the $2 billion.
The commission's staff also said the sale could mean "potential harm to ratepayers." Staff member Yasuji Otsuka said ratepayers would pay more after the sale and there would be "minimal cost savings" if the sale goes through. The commission could order a rate reduction, however.
NV Energy officials had estimated cost reductions of $30 million a year, or 1 percent of retail revenues.
Karen Linder's 2012 book, "The Women of Berkshire Hathaway," tells about women who head Berkshire divisions or who have connections with Buffett.
Linder will give a presentation and sign copies of the book at 5 p.m. Nov. 19 at the University of Nebraska at Omaha College of Business Administration, one of a series of business book roundtables at the college. To register, see cba.unomaha.edu/bookroundtable.
Linder is a principal of Linseed Capital LLC, co-founder of Tethon Corp. and a member of the Nebraska Angels investment group.
Yes, that's 140 characters
Omaha's Oracle will skip buying Twitter stock because there is no way to predict which social media companies would survive the next decade.
Honorees make a difference
Buffett was among the philanthropists who spoke at a recent award ceremony in Redmond, Wash., along with Bill and Melinda Gates, fellow trustees of the Bill & Melinda Gates Foundation.
The Microsoft Alumni Foundation awarded $25,000 grants to charities helped by winners of the Integral Fellows Award, which recognizes alumni for their philanthropy and nonprofit work. The winners:
» Ida Cole, founding director of the Seattle Theatre Group, which she created to save the historical Paramount Theater and transformed into an educational outreach group for cultural innovation.
» Hadi Partovi, founder and CEO of Code.org, which created a widely implemented computer science curriculum for schools to improve employment chances and social mobility.