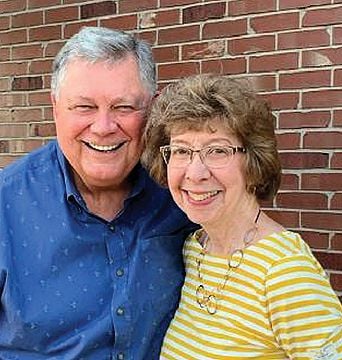 L.H. (Bud) and Jane Thomsen
L.H. (Bud) and Jane (Mack) Thomsen celebrated their 50th wedding anniversary on July 4th 2020. The couple was married at Saint Mary's Catholic Church in Wymore, Nebraska. They have 2 children Liz (Roger) Rahl Papillion, NE and Hal (Jill) Thomsen Bennington, NE. Their 5 grandchildren are Christa, Spencer & Brock Rahl and Grace & Parker Thomsen. Bud and Jane were high school sweethearts from small town Nebraska who married, saw the country and exciting parts of the world with their two children then settled back in their home state of Nebraska. Their adventure continued as their family flourished with 5 beloved grandchildren.
Be the first to know
Get local news delivered to your inbox!