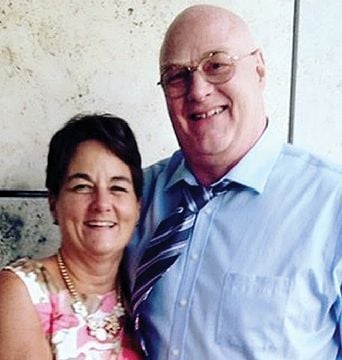 James and Lori McKean
40 Years
James and Lori (Underhill) McKean were married June 28, 1980 in Omaha, NE. They have four children Evan McKean, LaNessa and (Bill) Schlote, Ethan and (Sara) McKean, Larissa McKean. All residing in Omaha. Their four grandchildren are Davis and Kaari Dawson and Finley McKean all of Omaha and Charlotte McKean of Denison, Iowa. James worked for Omaha Public Schools as a math teacher and wrestling coach. Lori works for Aetna. Lori is involved with Saint Stephen the Martyr Church, and a volunteer for the Miss Omaha Board. What started out as something fun to do one summer, has grown and flourished into 40 years of a beautiful marriage. Their children share their deepest love and happiness with Jim and Lori as they continue to enjoy every moment of life together.
Be the first to know
Get local news delivered to your inbox!